676 Views
Volunteering Solutions (VolSol) has been providing incredible volunteer abroad opportunities to hundreds of people from all across the world, since 2007. Each year, the number of volunteers who traveled overseas has increased and they all contributed effectively towards making a better society for the natives. Not only did they share their time and love, but they received a lot in return. In the last 10 years, we have had more than 12, 500 volunteers who completed their journeys with life-changing experiences.
VolSol has always aimed for making volunteer traveling more interesting by clubbing amazing weekend trips with the work schedule. This enables the volunteers to get refreshed during the weekends and explore the country they travel to, while working religiously on the weekdays.
If you have been planning to travel abroad to volunteer in 2018, then you should start planning ASAP! We shall help you to achieve your goals of traveling and contributing effectively towards sustainable social development.
Let's take a quick glance at the Best Volunteer Abroad Programs of 2018:
1. Street Children Volunteer Program in New Delhi, India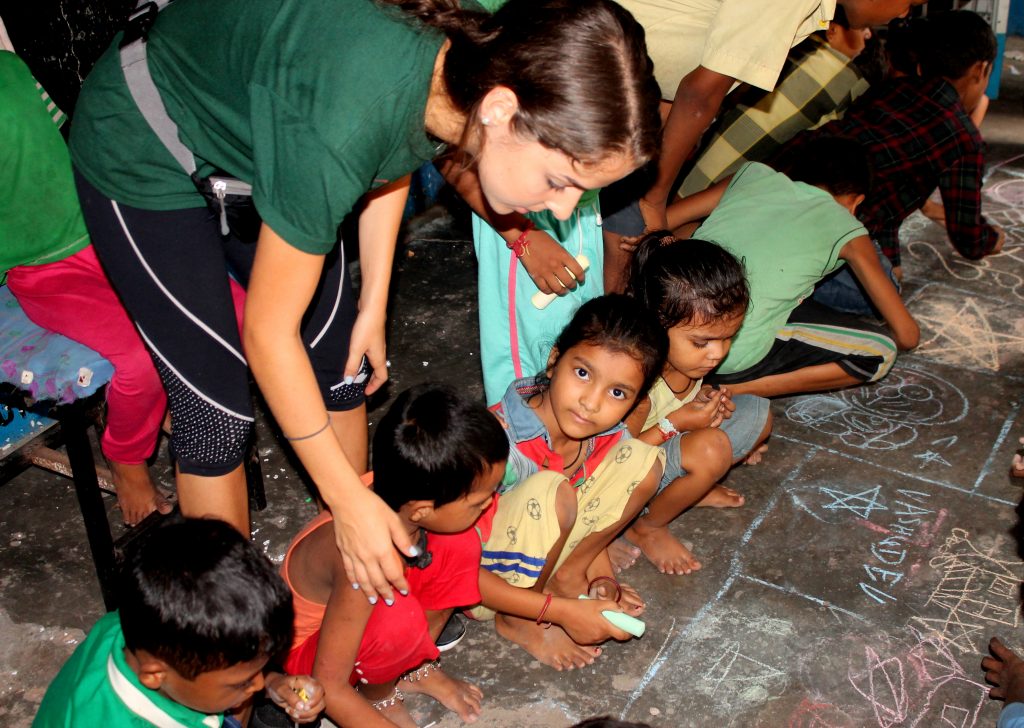 Being a volunteer for the Street Children Program, you can spend time teaching them basic lessons and play with the street children at the shelter homes in Delhi while being a part of this program.
You should focus more on activity-based teaching methods, that'll help the kids to learn faster.
Since the kids belong to an underprivileged background, you need to provide them with adequate love and care that they are seeking.
Volunteers occasionally take the kids out for excursions as well, to the zoo and museums.
2. Summer Volunteer Programs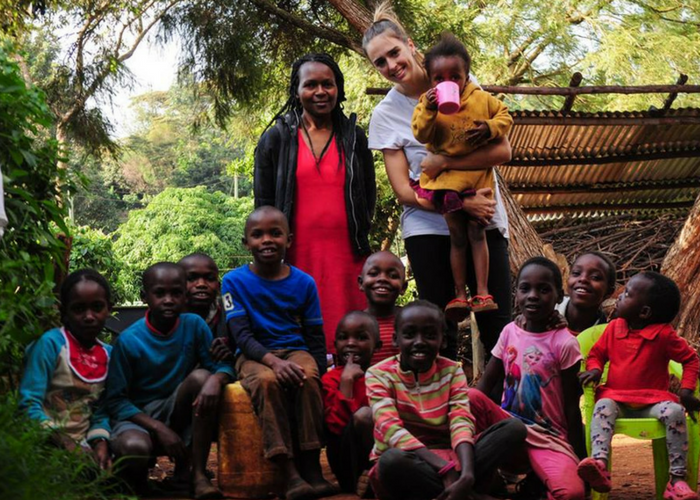 Volunteering Solutions offers amazing travel and volunteer opportunities especially meant for those who are looking forward to make their summer breaks more meaningful and memorable.
The best Summer Volunteer Programs for 2018 are available in 6 exotic destinations including India, Nepal, Thailand, Ghana, Cambodia, and Tanzania.
Being a part of this adventurous joyride, you'll get to spend nearly 3 to 4 weeks in the country and explore the most popular places that are totally worth visiting.
You'll also be a part of a volunteering project and serve the host community, making a big impact in their lives.
3. Two Week Special Volunteer Abroad Programs
The '

2 week Special Volunteer Programs

' are crafted for those who have less time to contribute yet are eager to travel and volunteer abroad. VolSol Team has worked hard to accommodate as much as possible in these programs, to provide a great learning experience to the volunteers.

These programs are currently available in India, Nepal, Thailand, Ghana, Kenya, South Africa and Peru.

It'll be a great opportunity for you to live with the locals, immerse yourself in their lifestyle and culture, and learn the local language.
Gain experience that'll immensely help you in your career ahead.
4. Football Coaching Program in Tamale, Ghana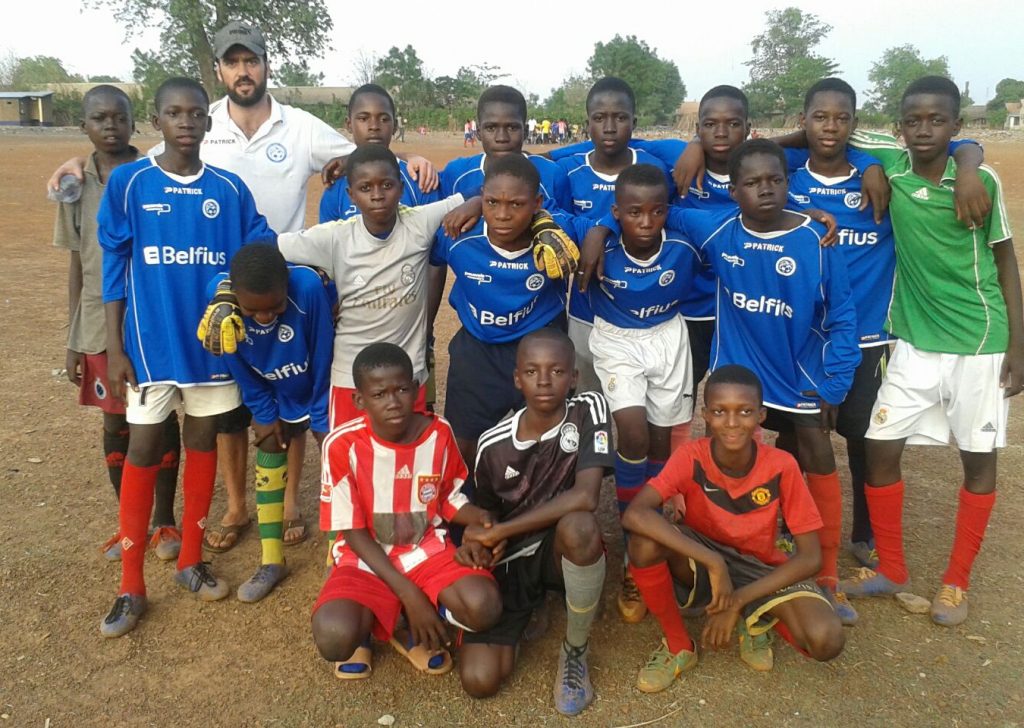 For all Soccer enthusiasts, the

Football Coaching Program

is the best opportunity to travel to Ghana and enjoy the cultural richness of the land.

The experience of volunteering would absolutely change your way to look at life.

Being around these kids will lift up your spirits, and who knows, you much just end up making Maradona or Ronaldo out of these little ones!

Apart from teaching them the tricks of the game, you can also give them basic lessons of living a healthy life.
5. Orphanage Volunteer Program in Nepal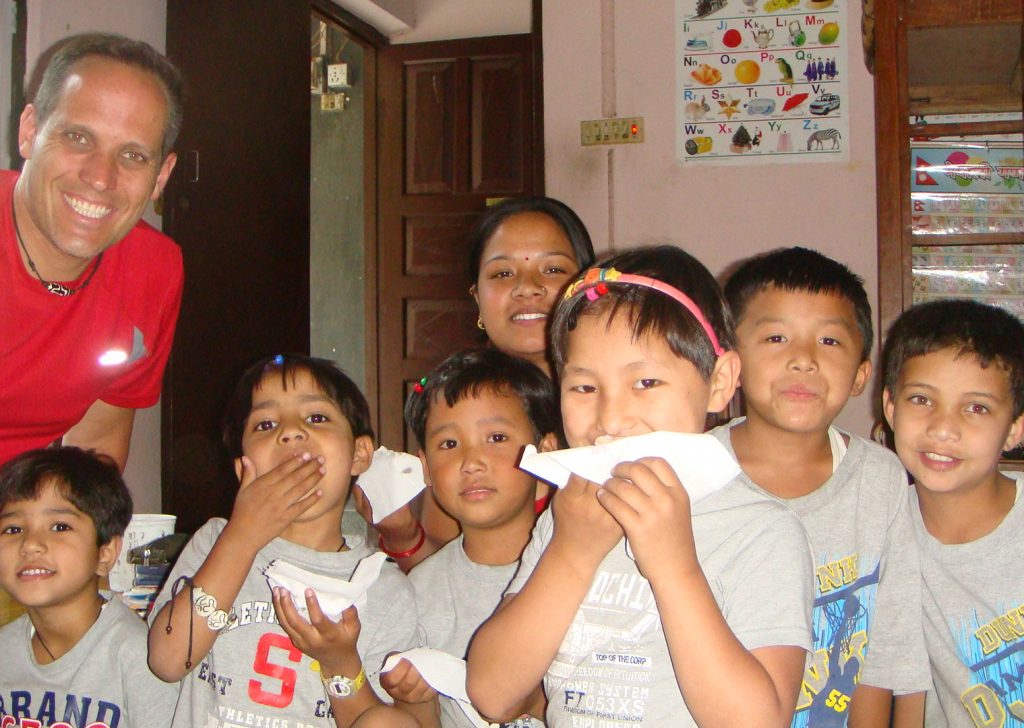 After the earthquake in 2015, Nepal has seen a rise in the number of orphans living in the country, and volunteers choosing the

Orphanage Project

would be given a chance to shower these little ones with love and affection.

You'll get to spend adequate time with these children and help them dream of a better future.
Spend your time playing with them, teaching them basic lessons and you can also take them out for excursions.

Know the true meaning of love by being a volunteer in Nepal with these lovelies.
6. Teaching Program in Beijing, China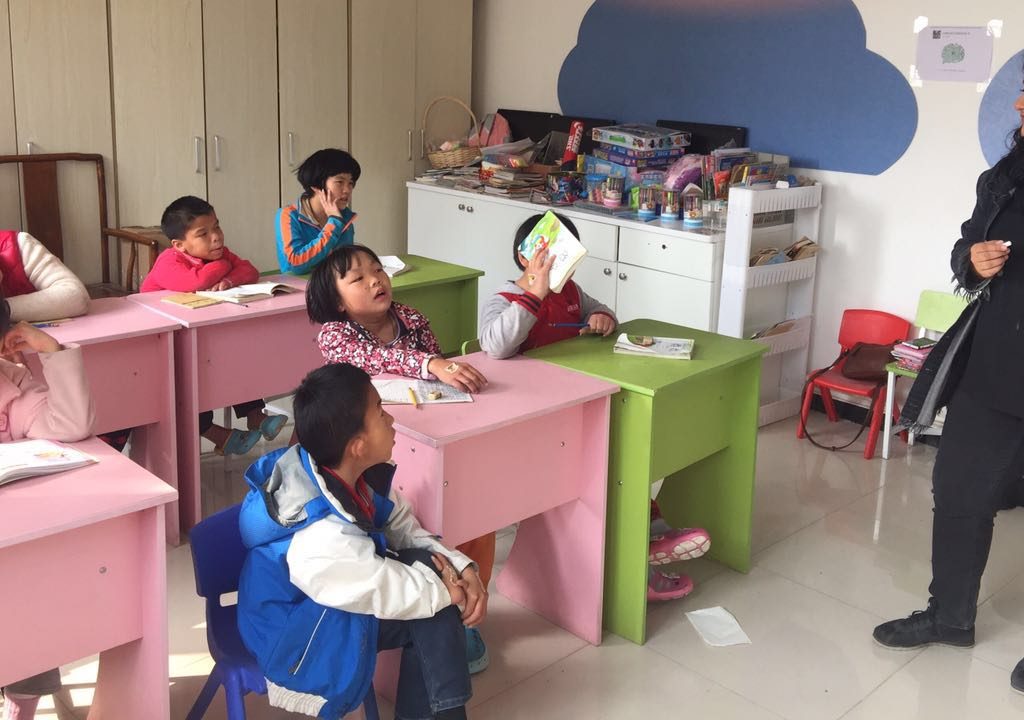 Volunteers joining the

Teaching program in Beijing

will essentially have to focus on the English subject, apart from delivering other lessons.

Kids attending these schools are mostly from migrant families, and their communication skills are poor.  Hence it would be necessary to help them learn English so that they can have a better future.

Volunteers might have to assist the administrative staff as well, in some schools.
7. Turtle Conservation Program in Kosgoda, Sri Lanka
An absolute treat for animal lovers, you'll get to spend your time on the pristine Sri Lankan beaches, looking after the endangered sea turtles.
Patrol the beaches, look into the fact that they are clean and pollution free. Pick up all the plastic wastes left behind by the tourists.
Monitor the little ones after the eggs hatch and feed them with utmost care.
Learn to be a responsible traveler and be more aware of the issues affecting the environment.
8. Elephant and Community Development Project in Kegalle, Sri Lanka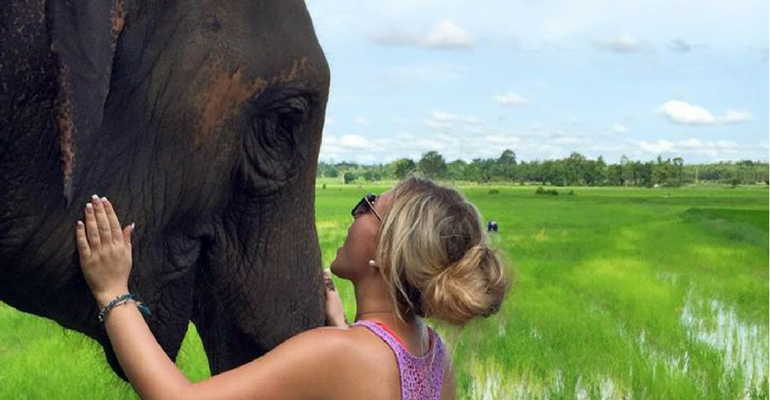 This is one of the best volunteer abroad programs for gap year travelers and backpackers as it not only gives you a chance to spend time with the elephants but also helps you to live with the mahout community and work with them.

Volunteers joining the

Elephant Camp and Community Development Project

also gets to learn the Sinhalese language along with some cooking lessons!

You'll also get to work with the children at an orphanage and shower them with love and care.
9. Volunteer with Elephants in Surin, Thailand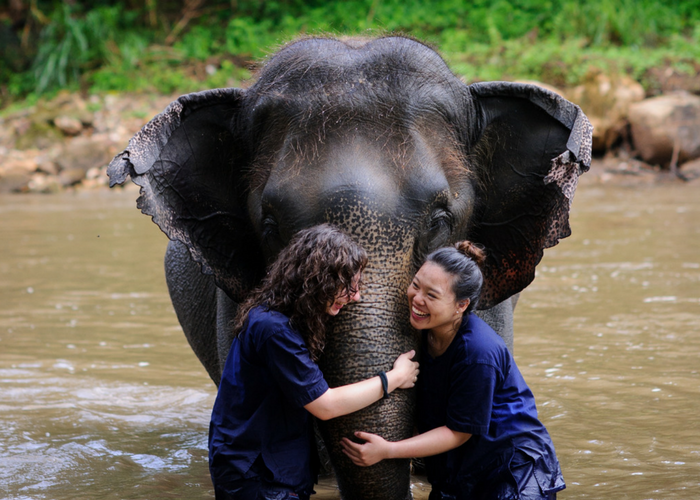 Surin, a town in Thailand, is popularly known as 'The Elephant Capital' where hundreds of elephants dwell. Volunteers who are interested in spending time with the elephants, interacting, feeding and bathing them, can join the

Elephant Volunteer Project in Surin

.

Get to enjoy an authentic rural Thai lifestyle while living with the locals.
Learn the language, explore Surin and binge on some delicious Pad Thai Noodles and Tom Yum Soup!
10. Kindergarten Project in Bangkok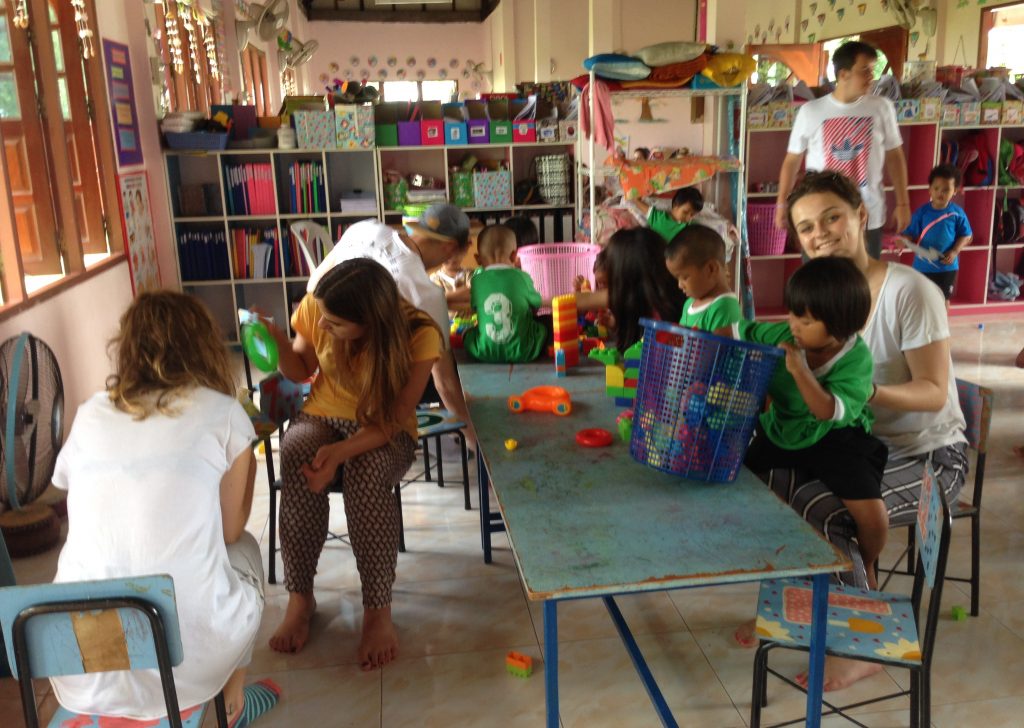 Spend time

teaching and playing with little Thai kids

on weekdays, and exploring the floating markets on weekend!

Add more happiness to their lives and make a difference while volunteering.
Explore the amazing nightlife in Bangkok and party with your fellow mates at Khao San Road.
Visit the gorgeous Wats in the capital city – they'll surely leave you spellbound!

This program in Thailand is perfect for those who want to travel and volunteer in one of the most popular tourist destinations in the world.
11. Child Care and Social Welfare Program in Cape Town, South Africa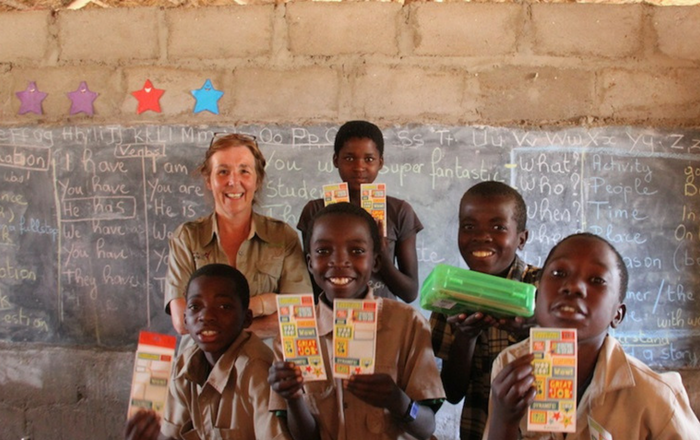 Volunteers joining the

Child Care and Social Welfare Program

will have to work with children and w

omen in Cape Town's townships and suburban areas which are socially disadvantaged areas of the city.

As a part of this program, you'll get placed either at childcare centers, orphanages, safe houses for women and children or in a home for physically and mentally challenged children.
The centers mostly have inadequate staff members, hence the contribution of the volunteers is always appreciated.
12. Township Project in South Africa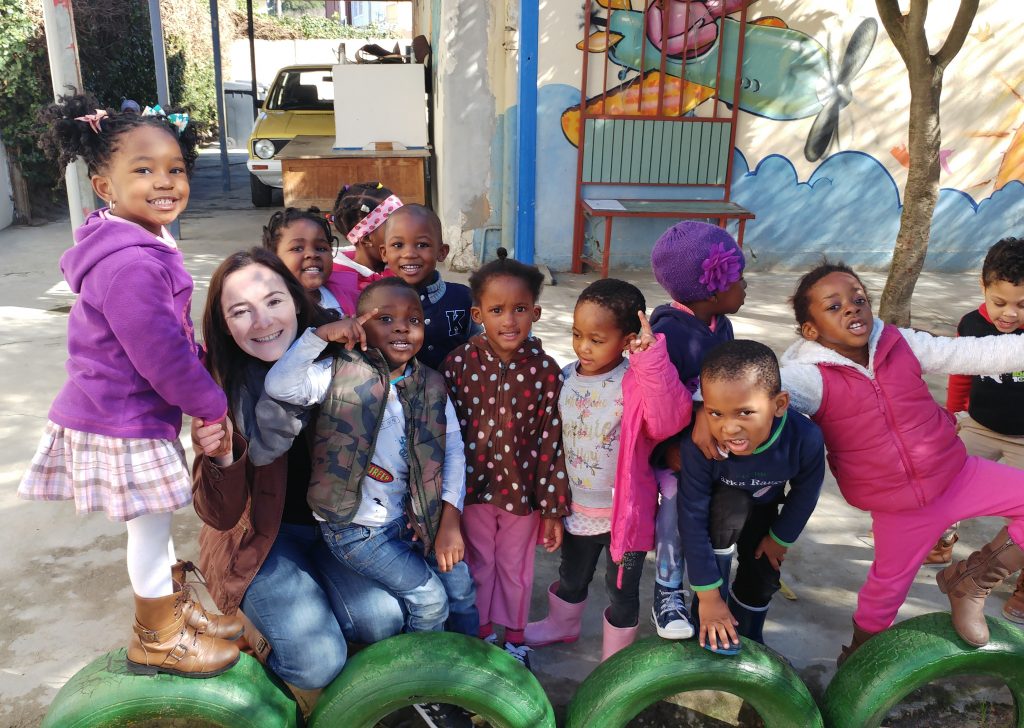 Volunteers will have to dedicate themselves for 'Edu-Care' – educating and caring for the children and also look after animal rehabilitation in the township of Imizamo Yethu.

Enthusiasts joining the

Township Project

will get the opportunity to spend ample time with the locals, and can also go for wildlife safaris on weekends.

It'll be a great learning opportunity for college/ high school students as well as gap year travelers. The experience that you'll gain will be priceless.
13. Volunteer for Turtle Conservation in Costa Rica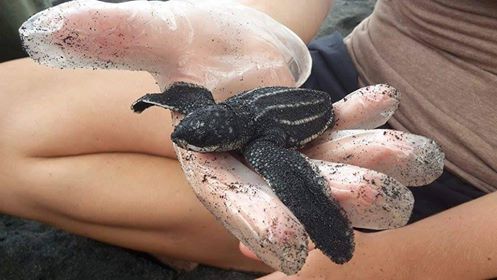 While there are so many

things to do in Costa Rica

, being a part of the

Turtle Conservation Project

would be a cherry on the cake!

Volunteers would clean the beaches, look after the turtle nests, monitor the eggs and take care of the little ones after the eggs hatch.

Explore the picturesque city of San Jose, learn Spanish and know more about the 'Pure Life' (Pura Vida) of the 'Ticos'!
14. Health Care Volunteering Program in Arusha, Tanzania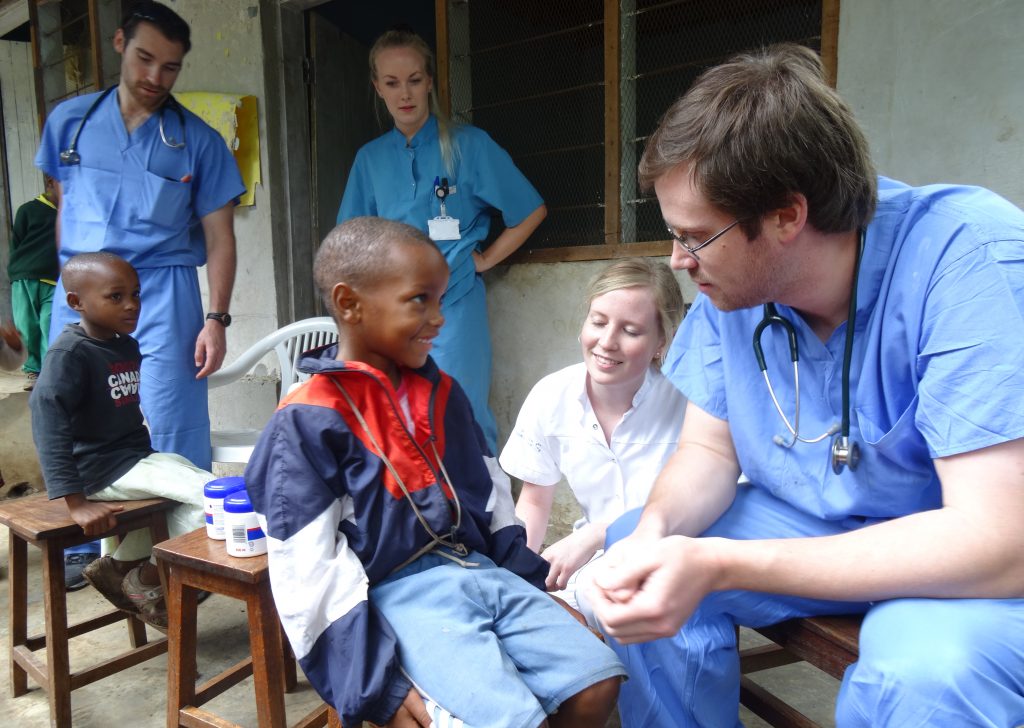 Placements are provided in and around the city of Arusha, where medical facilities are comparatively poor.

Pre-med as well as medical students, dental students, nursing students as well as medical professionals looking for an opportunity of international hands-on experience can join the

Health Care Program in Tanzania

.

You'll get to work with professionals, assist them as and when required.
15. Orphanage Project in Arusha, Tanzania
The Orphanage Volunteer Program focuses on the development of the underprivileged orphans dwelling in the shelter homes.
College/University students who are looking for an opportunity to travel and volunteer in Africa can opt for this project. It'll be a beautiful journey for you, and you can make an impact in their lives.
All you need to do is take proper care of the little ones, prepare food for them, feed them and shower them with love.
Volunteering Solutions has more than 120 projects in 20 different countries across the world, and you can choose for any of those. But, in order to make the hunt easier for you, we have given the list of the best volunteer abroad programs of 2018.
For more information, you can drop us a mail at [email protected]