Differences Between a Medical Volunteering & Medical Internship – Infographic
3,980 Views
Interested in volunteering under a medical program abroad, but not sure which one to choose? This is one of the commonest conundrums that a volunteer face when deciding to take up medical volunteering abroad; especially, medical students and practitioners. Volunteering Solutions offer two separate categories of programs;
1). The Medical Volunteering Program
2). Medical Internship Program.
Considering the depth of importance that each of these programs hold, Volunteering Solutions decided to present a list of differences between the two programs in order to provide a clearer picture for the volunteers and to make it easier for them to choose.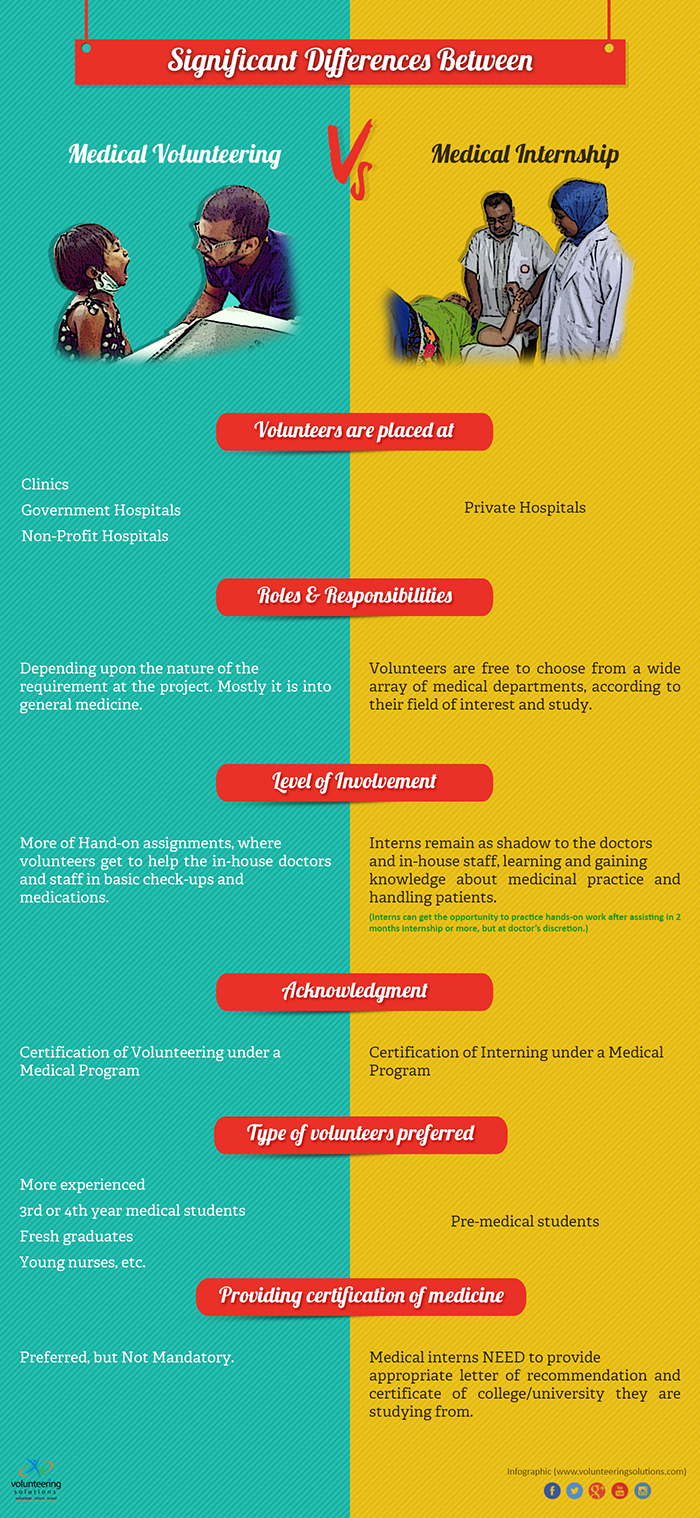 If your concern is still missing from the table, then share it with us in the comment box below. Alternatively, you can speak with our program advisers at [email protected] to get answers to all your queries.
About The Author