7 Reasons To Volunteer In Portugal in 2024
581 Views
Located on the western coast of the Iberian peninsula, Portugal is one of Europe's most visited countries due to its idyllic climate, affordable travel costs, and exceptional attractions. Having a history of being the longest colonial empire, Portugal is an erstwhile socialist state that's now a functioning multi-party democracy that hosts a blend of beliefs, cultures, and traditions.
Volunteers who are keen to learn about international development work and understand the progress story and challenges faced by the country must opt for volunteering projects in Portugal. With a diverse range of projects, an enviable coastline and a politically relevant geographical location, Portugal is the perfect destination for both, first-time volunteers and students eyeing international work experience for their careers in the development sector along with gap year travelers and backpackers.
[People from the United Kingdom can now easily travel to Portugal 'coz the UK government recently announced that from May 17, 2021, travelers from England will not need to quarantine when returning from Portugal. They will have to take a Covid PCR test within two days of their arrival in the UK – and that's it!]
Here are the 7 best reasons why you must consider a volunteer trip to Portugal in 2024.
1. Choose from a wide range of volunteering programs available in a city of your choice!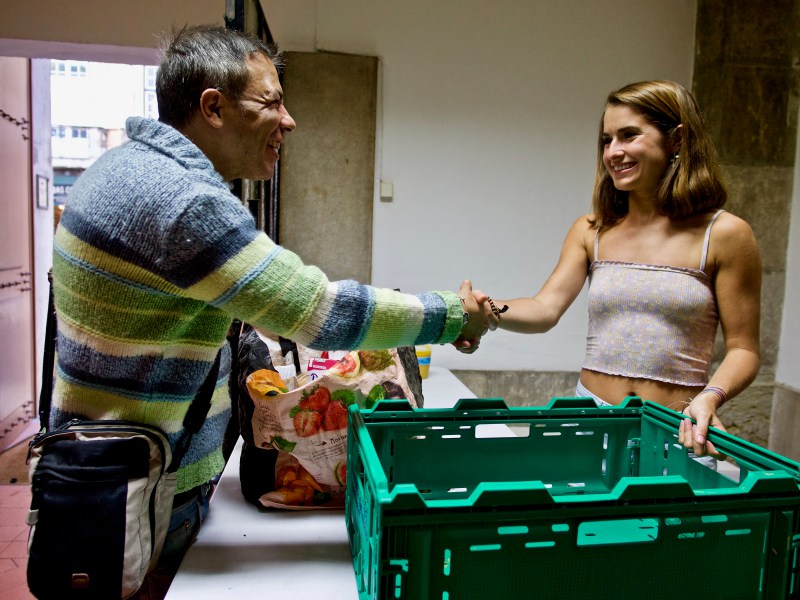 Volunteering Solutions has a bunch of amazing programs in Portugal, ranging from Marine Conservation and Animal Care at a Rescue Center, Food Waste Management Program, and Youth Support Program. In association with the local organizations, we are aiming to work with a network of over 300 social and environmental NGOs whose objective is to work with thousands of people across Miranda do Corvo, Lisbon, and Porto. 
Food Waste Management Program in Porto – If you are keen to volunteer for a social cause and help several hungry people to have a stomach-full meal, then join us and contribute towards the cause of reducing food waste in Porto.
Youth Support Program in Porto – Work alongside the local staff in non-profit organizations in supporting children in need by giving them the opportunity to experience extracurricular activities and helping them to discover and follow their dreams.
Marine Conservation Program in Lisbon – If you wish to spend your days by the beaches and dive in the deep blue sea, then this is your chance! Discover the underwater world and contribute to clean up the Atlantic Ocean by bringing trash out during your dive.
Wildlife Conservation & Animal Care in Miranda do Corvo – Work at the ecological park of Serra da Lousã and protect the wild animals living there, as well as spend your time at a farm taking care of horses and oxen but also ducks, pigs, chickens among others.
2. For the 'Travel' of volunteering travel!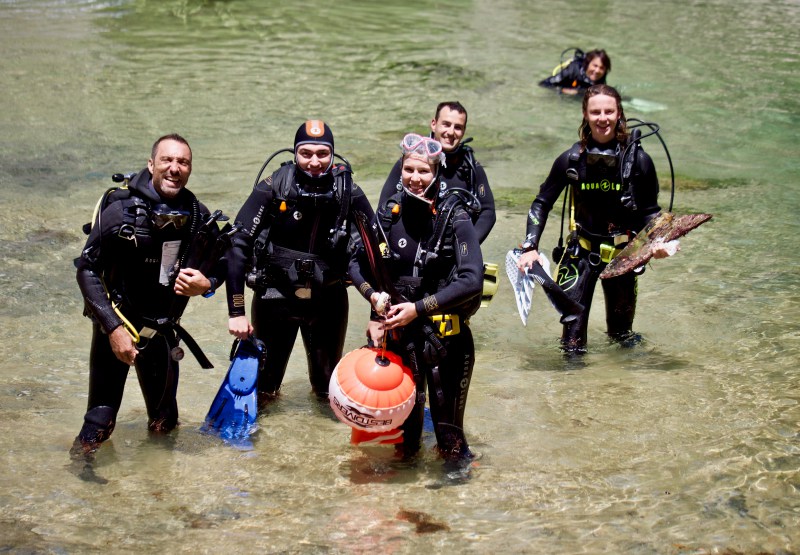 The best thing about volunteering abroad is that you'd get to explore a country like never before! From the eclectic nightlife to the pristine beaches, the ancient castles, and the glamorous cafes – Portugal will make you crave for more! Not only will you get to hop along with the famous spots, but also discover the hidden gems of this gorgeous country. Tourism, which is an essential part of Portugal's economy, contributes substantially to the growth of its people, and responsible tourism mandates that volunteers attempt to contribute to the lives of the locals through their volunteering efforts. We have a dedicated in-country travel desk that will assist the volunteers to plan their weekend getaways in Portugal.
3. For the people, you'll meet there!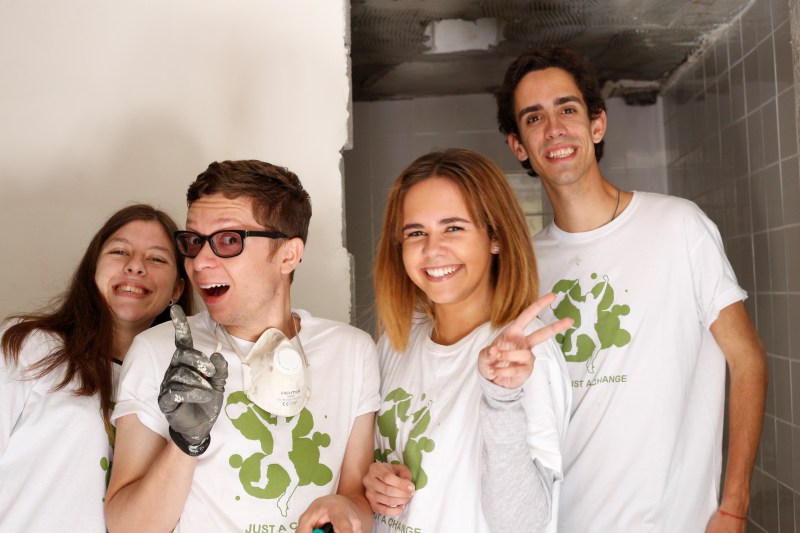 From working for a meaningful cause to celebrating little joys, from soaking in the sun at the beach to diving into the sea – That's the USP of volunteering abroad as opposed to just traveling! It lets you meet the locals in a very special way and also like-minded volunteer travelers from whom you can learn a lot and live some of your best days together. An interesting way to interact with locals and getting to know their culture, traditions, heritage & history – you won't get a better deal than this at understanding Portugal in an up, close and personal manner.
4. For the priceless soft skills that you'll learn there!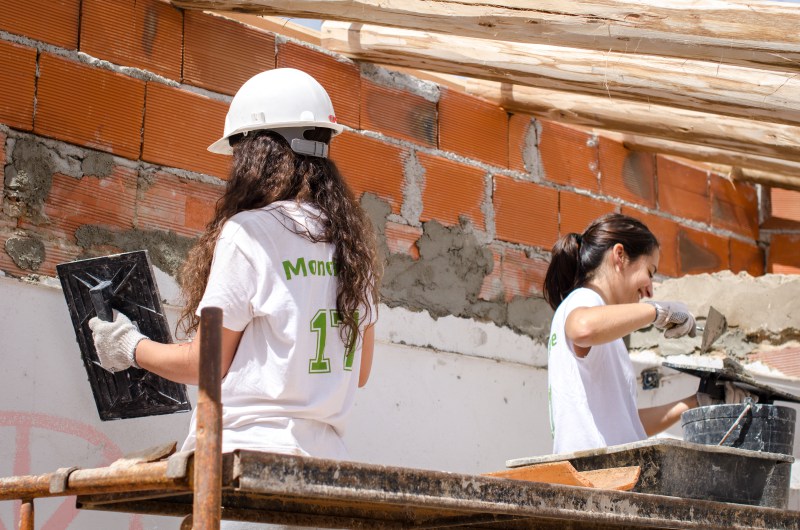 As you step out of your comfort zone to volunteer for a meaningful cause, assist experts and work alongside others, you'll get to develop several soft skills that'll help you to go a long way in your personal and professional lives. Your time management & leadership skills would improve; you'd be more confident while talking to people, pitching your ideas, and implementing them; you'd become a more compassionate human being, feeling grateful for the life you have and appreciating little things that bring us joy. As a volunteer in Portugal, you'd have endless learning opportunities that would probably change the way you look at life!
5. A safe destination to travel and work in!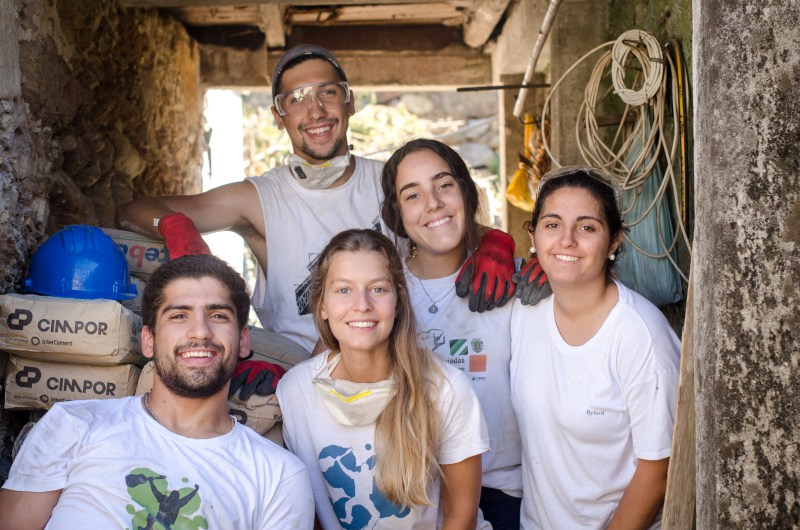 Yes — Portugal is extremely safe, especially for solo travelers! Portugal even ranked as the 3rd safest country in the world by the Global Peace Index in 2020. And after dealing with the Coronavirus pandemic, the country is now looking forward to hosting travelers with all precautions and safety measures.
6. Portugal's incredible geographical location will let you travel to other countries as well!
Bordering Spain and close to Morocco, the geographical location of Portugal will let you get exposure to a cultural blend of sorts and is ideal for exploring other countries as well. Volunteering Solutions has a bunch of amazing opportunities in Spain, which is a few hours from Portugal, and if you wish to get another stamp on your passport, you should definitely consider this! Furthermore, people who want to take the benefit of volunteering in another continent can opt for Morocco which is close to Portugal and just a train ride away from Spain. And what's the best part? You only need to pay the application fee once if you club any destination with your volunteering stint in Portugal.
7. Ease in sourcing a visa!
The ease of getting a visa is also an important factor behind Portugal being a preferred destination for volunteering abroad. It is one among our several other volunteering destinations which have an easy visa application process. Brits will most likely need a visa to come and live in Portugal the same way as Americans or Australians do, however people from EU nations can travel to Portugal for up to 90 days in any 180-day period without a visa.
Portugal can give all aspiring volunteers a wholesome volunteering and travel experience and is a highly recommended destination. Make sure you check out our Instagram Updates to catch up on what's happening on ground zero at project locations and talk to several other volunteers before you take the final call to volunteer.
No matter which program you wish to join, you'd surely get to make a difference and have a wonderful volunteering experience. We shall be ensuring that you can work safely and our team would be abiding by all protocols. Drop us a mail at [email protected] and our team would get back to assist you.
We'd be glad to have you on board!
About The Author