My Rewarding Volunteering Experience in Morocco – Sabrina Samra
744 Views
"The two weeks I spent volunteering in Morocco, Rabat, were unimaginable. I not only fell in love with Morocco, but also the volunteering, travelling, teaching and experience of a new culture. Upon arrival in Rabat, the buzzing, thrilling and exciting atmosphere of the Medina immediately engaged me. It was a huge village/market/town/area of various windy roads with tall but small houses.
There were exceeding amounts of food and fresh fruit juice stalls, and shops with general items being sold! I saw chickens, roosters, snails, mice, turtles, all sorts of variety! The smell of Moroccan cuisine was delightful, especially the fresh bread called "hobs" in Arabic.
I was told by Ali, our program coordinator representative, that this would be my new home for the next two weeks. I vividly remember being so ecstatic at this thought, and from then on culturally immersed myself into Morocco.
Rabat, particularly where I was staying in the heart of the Medina, was clearly poor and deprived. The Moroccan host family we stayed with led such a basic life, especially as compared to the luxury I have back home, yet they were so warm, appreciative and genuine.
I stayed with my friend Katie who I was volunteering with, and we had a Moroccan mother and three brothers. They were my family for those two weeks, and I still keep in touch with them all! (Also hoping to visit them again in the future)."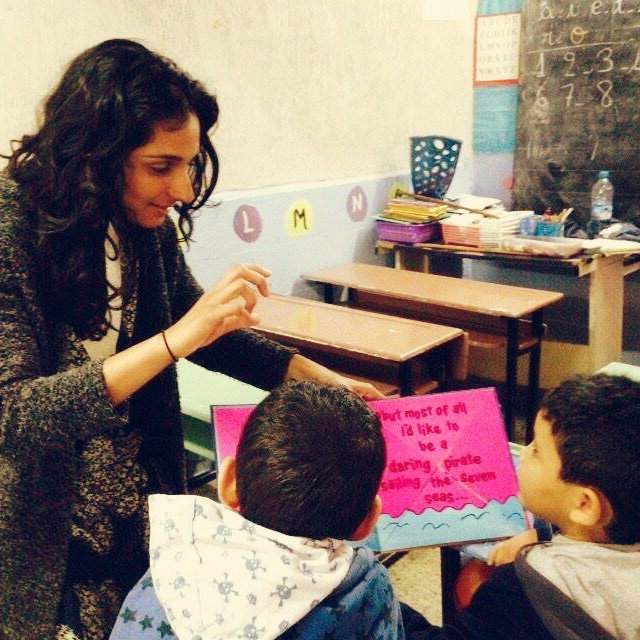 "The host mother fed us authentic, Moroccan cuisine every day for breakfast, lunch and dinner, which was always delicious. On Fridays it was traditional to have cous cous and chicken – this was one of my favorite meals of the trip! We also ate out at some nice Moroccan restaurants with Ali. We ate at a lovely, quite posh Moroccan restaurant and also at an exquisite Syrian restaurant.
The food was superb, topped off with some lovely Moroccan mint tea. I won't forget my Moroccan mother giggling and saying "Tea is Morocco's whisky!" as it is so commonly drank in Morocco in a similar small glass.
Whilst getting comfortable with my family, recognizing the locals, and relishing the sun, I was enjoying the volunteer teaching at the local primary school in the Medina. The kids were engaged, eager and enthusiastic!
The whole experience of teaching them English, with various activities was amazing. Though, Katie and I, read absolutely loads of stories to the children, I won't forget that moment I first read "Elmer" to them. They undeniably loved the story, with children physically pointing at Elmer in the book. After reading this to them we got print out pictures of blank Elmer's for them to color in multi-colored. They loved it!
I will not forget that warm feeling of them enjoying the activities we provided for them to do. The significant improvement in their English language by the end of the two weeks was evident, and they had become massively comfortable and confident with us. It was sad to leave!
Meanwhile, we would spend our mornings from 9 till around 11:30/12 teaching, and had the rest of the day to explore Rabat – and even outside of Rabat whereby we visited Agdal and Casablanca.
I won't forget the gorgeous day when we visited Casablanca. It was about an hour train ride away, the weather was hot and sunny and we arrived. We took a taxi to the Hassan II Mosque which was the most mesmerizing picture. The Mosque was stunning and you could see and hear the waves of the Atlantic Ocean. We sat on the wall next to the ocean and the Mosque, and embraced the scenery; while soaking up the sunny rays!"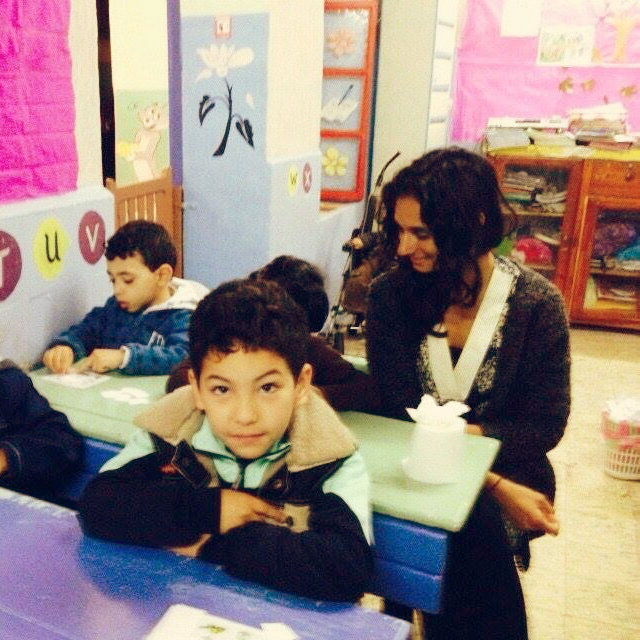 "One of my favorite experiences was the Hammam bath. This is traditional in Moroccan culture, whereby men, women and children (separate sex facilities) go to a sauna-like facility to bathe, gossip, cleanse themselves and have a great exfoliating scrub. I absolutely loved it!
We were kindly welcomed, and had never felt so soft and clean after an authentic, Moroccan-style scrub! Ultimately, I felt such a warm, rewarding, productive feeling of working and helping children by teaching English in our mornings and them having such amazing experiences throughout Morocco for the rest of our time.
I could write forever about the lengths of travelling, number of welcoming people I met and, various things I experienced and saw in Morocco – and that too in just two weeks! Rabat was beautiful, and I feel like I had enough time to see so much of the cultured city! From the unique and splendid town Les Oudayas with the Kasbah old castle and its inimitable narrow windy-roads and blue/white walled houses.
To the Hassan Mosque overlooking the Regreg River, and the historical ruins of the Necropole De Chellah, with its outstanding views. We also visited the Rabat Museum (of Art), explored the Medina, the park and of course relaxed at Rabat Beach!"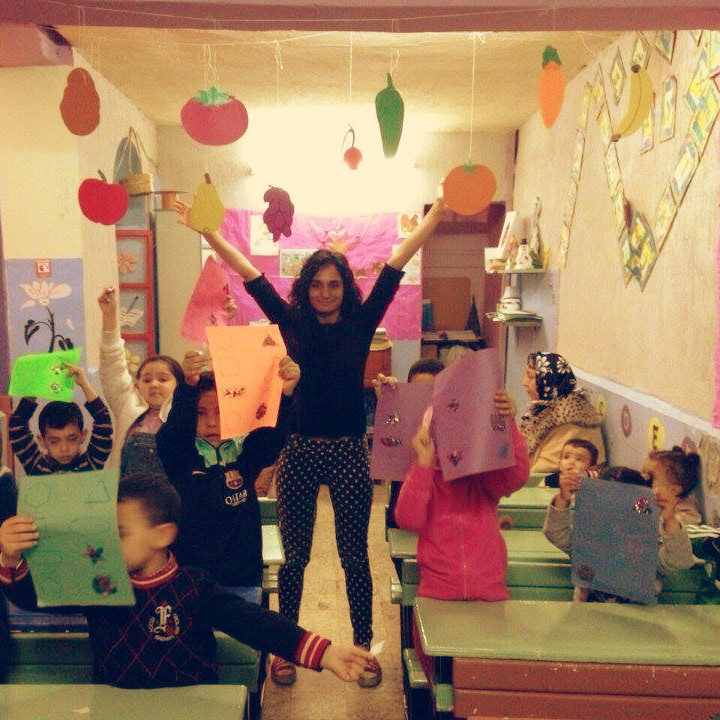 "Finally, I would like to mention about the unforgettable, amazing weekend spent in Marrakesh in the middle of our trip. It was around about a 5 hour train journey which flew by as I made so many Moroccan friends on the train – and so we chatted away the journey riding second class! Marrakesh was a completely different experience to Rabat.
It was significantly more modern and westernised. We used our time wisely, visiting the Ourika Valley with its gorgeous Atlas Mountainous views, Cascad, Koutoubia Mosque, Djemma EL-Fna (Jafaelnar) square with its thrilling, exciting, lively atmosphere and the La Manara landmark – not to mention all the amazing Medina's and Souks's. In the evening we relaxed at a rooftop bar in Gueliz. The weekend in Marrakesh was amazing, and a complete contrast to the Capital- Rabat!
I would genuinely recommend volunteering to all, and also particularly in Morocco. Morocco has its own beautifully unique culture and there is absolutely so much to see. The cuisine is luxurious, I have never met more welcoming, appreciative people and they absolutely love to and thrive to learn English. I felt safe and happy at all times. I have memories for life that I will cherish forever from volunteering in Morocco with Volunteering Solutions!"
About The Author