Volunteer Work In Costa Rica: A Comprehensive Guidebook
1,960 Views
With the rugged rainforests, secluded volcanoes and pristine beaches along the Pacific as well as Caribbean coastlines, Costa Rica is known for its natural beauty and has allured travelers since forever! A recent study has shown that majority of the Costa Ricans live longer, healthier lives than people on the rest of the planet, and it all comes down to their concept of "Pura Vida" (pure life), a term you'll hear everywhere while you are there! And it's not just a connotation, but the phrase has a deeply rooted meaning that you can sense just after spending a couple of days in the country.
If Costa Rica has been there on your checklist since forever, then now is the time to end all procrastination and set out from that much-awaited volunteering trip. Volunteering Solutions has a wide range of amazing & affordable opportunities for high school/ college/ university students as well as gap year travelers who are keen on setting out to make a difference.
It's time to befriend the Ticos!
Can I Know More About The Programs Available In Costa Rica?
There are 6 different kinds of volunteering programs available in San Jose, the Costa Rican capital, and you can choose the one that suits you best. Take a quick look at the list below!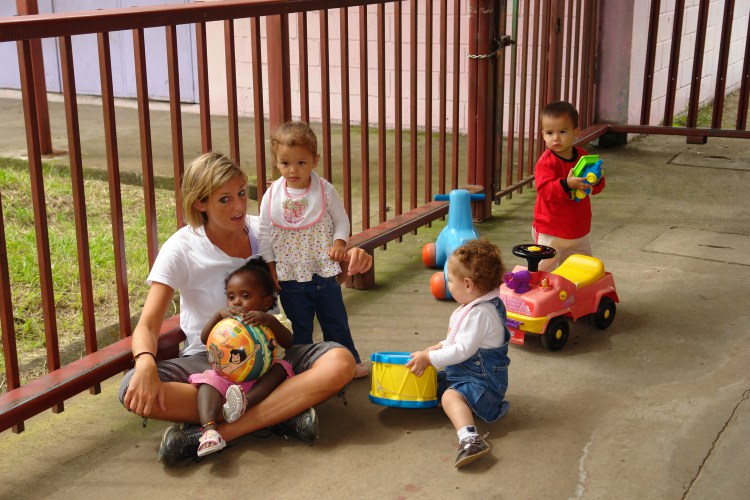 For those who love to work with children, the Childcare Volunteering Program would be a perfect choice! As a volunteer, you'll be working at the orphanages, community child care centers, as well as daycare centers in and around the capital city of San Jose. Costa Rica faces a constant migration problem, as poor people from the neighboring countries often move here in search of work. The child care centers are usually filled with underprivileged children who are mostly malnourished, hence need proper care and attention. You'll be working alongside the local staff in providing basic education as well as love, care and much-needed attention to the children.
Program Fee – The cost for 1 week would be $620, which will include Airport Pick-up, Accommodation, Meals, Project Orientation and 24/7 in-country support. A part of this fee also goes for the development of the project.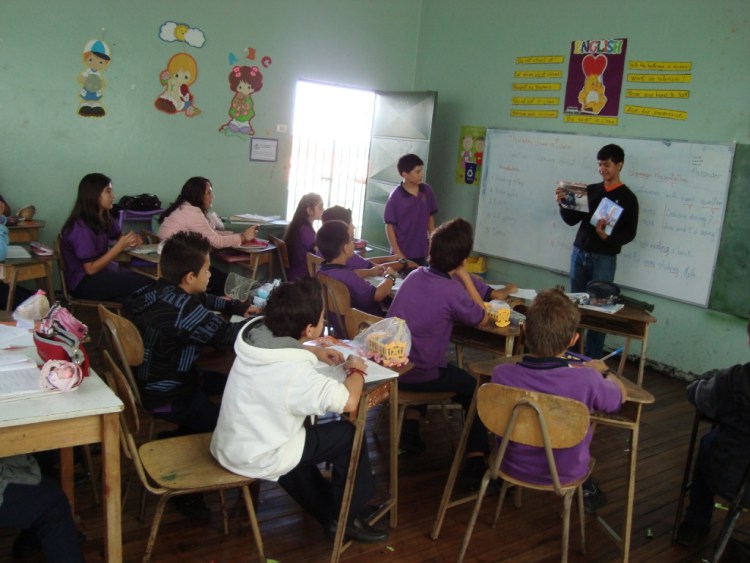 Volunteering as an English Teacher would enable you to spend time with a little older kids. You'll be placed at primary and middle schools, community centers as well as orphanages. Your main focus would be on improving the basic English communicative skills of the children. Since tourism is flourishing at a fast pace in Costa Rica, it is essential for the future generation to have a grip on the language if they wish to build a career. You can assist the teachers in preparing their daily lesson plan, organize activities through which kids can learn new words, and also tell them different kinds of stories. Volunteering as an English Teacher will also help you in developing your skills by testing your patience and perseverance.
Program Fee – The cost for 1 week would be $620, which will include Airport Pick-up, Accommodation, Meals, Project Orientation and 24/7 in-country support. A part of this fee also goes for the development of the project.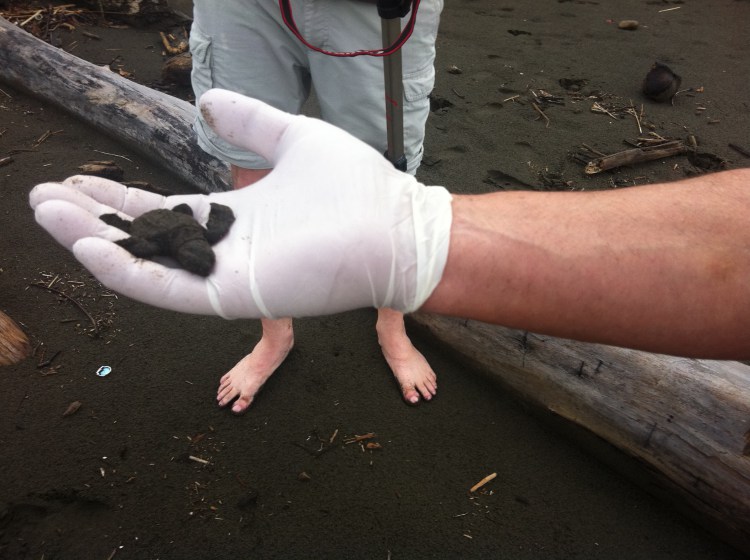 Undoubtedly, this is the most popular volunteering program in Costa Rica as more and more millennials are joining this program. It combines the best of a beachside retreat along with a chance to protect and conserve the turtles on the Pacific Coast as well as the Caribbean Coast. As a volunteer for this project, your main role will be to protect turtle nests from human poachers, help manage sustainable egg-harvesting programs, and work in hatcheries to ensure Costa Rica's turtle population does not become endangered. You'll be spending most of your days on the beaches and it'll be absolutely incredible to do something worthy for Mother Nature.
Program Fee – The cost for 1 week would be $715, which will include Airport Pick-up, Accommodation, Meals, Project Orientation and 24/7 in-country support. A part of this fee also goes for the development of the project.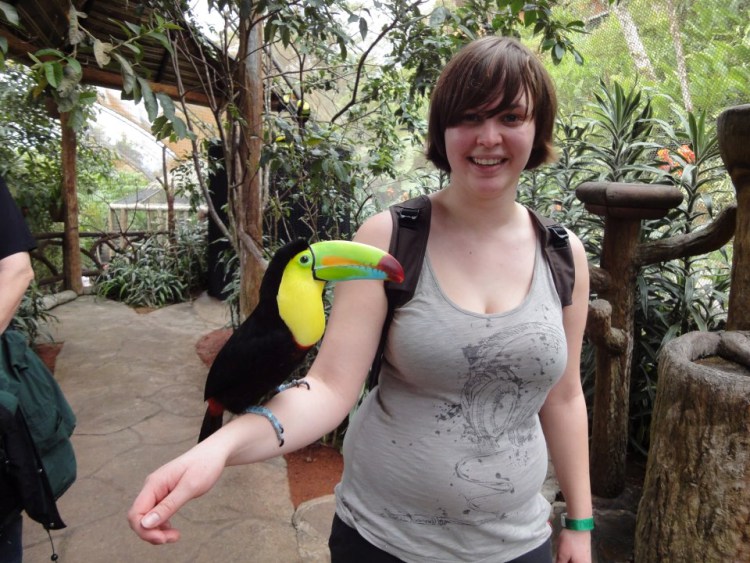 Costa Rica is home to more than 200 species of mammals and more than 800 species of birds, and as a volunteer at the Wildlife Rescue Center, you'll be engaged in taking care of the animal victims of repossession, loss of habitat and accidents from all corners of the country who are brought in by local officials. Being a part of this project, your major role will be to clean the cages, preparing food for the animals and feeding them under custody, and to learn more about the flora and fauna of the region.
Program Fee – The cost for 1 week would be $715, which will include Airport Pick-up, Accommodation, Meals, Project Orientation and 24/7 in-country support. A part of this fee also goes for the development of the project.

What Are the Necessary Requirements to Participate in the Costa Rica Volunteer Programs?
The most important criteria to be a part of any volunteering program is openness. You must be patient and calm, as well as enthusiastic enough to adjust to any situation and hope to deal with any circumstances that might crop up. It is essential for you to understand that no luxuries would be available during this journey, however, we shall try to make this experience as comfortable as possible.
In order to join the Teaching, Childcare, and Spanish Immersion Programs, one should be at least 17 years or older. For the other projects, the minimum age should be 18 years or more.
Volunteers joining the medical volunteer project must be either Pre-Medical, Medical or Nursing student or possess other qualifications related to medical and nursing field. Medical professionals such as doctors and nurses are also welcome to join the program.
Volunteers who are keen to work with children for any project (Childcare and/or Teaching) will have to provide the Criminal Background Check Report. Medical volunteers will have to provide their college enrollment documents and a copy of their passport.
You must have an adaptive, flexible and willing to live out of your comfort zone.
You can volunteer as an individual or in groups (students, corporate or friends), and/or with your family & friends. It is essential for you to know that volunteering is a serious task and needs immense focus and sincerity. So, if you have the motivation to help others, the dedication of being a part of a meaningful project and the enthusiasm to travel abroad to do something worthy, we believe that you can be a volunteer.
What Kind Of Accommodation & Meals Can I Expect During My Volunteering Trip In Costa Rica?
Know that this isn't like any other holiday, and thus, luxuries won't be available. However, we shall ensure that you have a 'home away from home' experience with us in Costa Rica.
Volunteers opting for the Childcare, Teaching, Spanish Immersion and Medical Volunteering Program will be accommodated at a dorm style volunteer house or with a host family in Heredia or Santa Barbara. You'll have to share your room with other volunteers of the same gender. It'll a great opportunity to mingle with others and get to know them better.
Volunteers will be provided with three cooked meals a day at the host family house. Local Costa Rican cuisine is a fusion of cuisines from different parts of the world. Common foods are Rice, Vegetables, Beans, Pork, Meat, Chicken etc.
Volunteers joining the Turtle Conservation Project will be provided lodging in a host family accommodation in Heredia or Santa Barbara area. After completing the Orientation and project introduction on the first days, volunteers join their respective Turtle Conservation Project in either Pacific or Caribbean Coast.

When Do I Need To Arrive In Costa Rica For My Program? What Will Happen Once I Arrive?
All volunteers have to arrive one day before their program start date, that will be a Sunday considering that the programs start on a Monday. Please check your program start date, and coordinate with the Program Advisor. Volunteers are picked up from the Juan Santamaría International Airport (located about 20 km from San Jose) by the local coordinator or representative and taken to the respective host family accommodations.
On the next day, i.e. Monday, there will be an Orientation Session which will cover the program highlights and provide you details about the city of San Jose. You will get to know about the local culture, marketplaces, ATMs, internet cafes and where to shop for your daily essentials.
On Monday, volunteers would also be required to take a Spanish test to assess their Spanish knowledge. To add to the project experience, you can also join the Spanish Immersion Week which gives you a crash course in Spanish and even tests your current Spanish skills which would help you in volunteering, and you would also get a chance to experience Costa Rican culture, learn cooking and Latino dancing before beginning the program.

Can I Know More About The Program Locations in Costa Rica?
The Childcare, Teaching and the Medical Healthcare Volunteering Projects are located in and around San Jose, primarily in the areas of Heredia and Santa Barbara.
The Turtle Conservation Project is located in the Pacific and the Caribbean coasts, giving you a chance to live the perfect beach life.
The Wildlife and Rescue Center Project is located across different locations mainly in Alajuela Province and the Central Pacific Region.
You'll be given more information about the placement location during the Orientation Session, on the first day before you commence your volunteer work.

How To Get The Visa For Costa Rica?
Americans do not need a visa to enter Costa Rica. However, they must have a current valid passport and a return ticket to exit Costa Rica.
British nationals don't need a visa to enter Costa Rica. You may stay as a visitor for up to 90 days under a tourist visa waiver, although the exact period is at the discretion of the immigration officer on arrival.
People of ANY nationality holding the valid USA, Canada, Japan, South Korea or Schengen visas do not need a prior visa to enter Costa Rica. The only conditions being that the visa must be valid for 3 months and should be stamped in your passport.
You can get more Visa-related information from our Program Advisor, once you apply for your chosen project. We would also advise you to click here and also check with your nearest Costa Rican embassy once, in order to be sure of the procedures.

What Are The Dos & Don'ts That Should Be Followed In Costa Rica?
Costa Rica is one of the most beautiful countries that you'll ever visit – filled with exceptional wildlife, picturesque scenery, and wonderful people, there's nothing in the country that you wouldn't like. The basic thing is that if the locals see you doing it their way, they'll accept you as one of them and it'll help you further at your project work.
Always remember that to be a responsible tourist there are some do's and don'ts you should follow.
Dos:
The Costa Ricans believe in 'Pura Vida' (pure life) and often use the phrase to mean 'No worries'. While in the country, try to absorb the vibes of happiness.
Start any conversation by appreciating the beauty of the country, because the Costa Ricans absolutely love their land!
Dress moderately, especially when you are at your project placement.
Experience the goodness of traveling by the local transport. It'll not just be an amazing way to spend more time observing the natives, but you'll get to save a lot!
Excessive public display of affection is often frowned upon, so try not to get into any such thing.
Carry an insect repellent, as you might need it while at the project site! Also, keep your sunscreen handy, always.
Most importantly, learn some basic Spanish words (if you don't know it already). You can also get an app that'll help you in translations. Here are a few commonly used phrases that can be of help:
– Hola – Hello!
– Gracias – Thank You!
– Como Estas – How are you?
– Con mucho gusto – You're welcome.
Don'ts:
Don't disrespect the culture because the Costa Ricans are extremely sensitive about it.
Don't miss out indulging in some great adventure activities like zip lining, surfing, canopy tours, and scuba diving.
Don't pay a tip while eating out, because it's considered to be derogatory! A service charge of 10% is already included in your bill on top of the tax.
Don't do out hiking or for nature walks after dark because you might just get attacked by fer de lances, pit vipers, and fire ants!
What Are the Things to Do While Volunteering in Costa Rica?
During your volunteering journey in Costa Rica, you'll be spending your weekdays at the project site mostly, but the weekends will be all yours, to explore and experience the goodness of this Central American country. Here's a list of things that you can do and places you can visit during your volunteer trip – check them out!
Explore the city of San José – The capital city has too many museums and churches that date back to Centuries and are totally worth a visit. On a weekend, head out to explore the city and visit the Casa Amarilla (a beautiful colonial building, that is home to the ministry of foreign affairs), Museo del Oro Precolombino (Precolumbian Gold Museum), Museo de los Niños, Catedral Metropolitana and more.
Spend a lazy afternoon at Parque Metropolitano La Sabana – Popularly known as the 'the lungs of San José', this is the perfect place to go for a picnic with your peers and chill on an afternoon, and enjoy a bit of nature in the middle of a busy city.
Head out to explore Manuel Antonio National Park – Located at a distance of about 177 kilometers, this coastal rainforest would be perfect for a weekend retreat, away from the urban chaos. The park roughly covers around 680 hectares, with hiking trails, which meander from the coast up into the mountains. It'll be the best destination for adventure lovers!
Take a trip to the Arenal Volcano National Park – This is something you can't miss out at any cost! Housing the active Arenal Volcano, this National Park is home to a wide range of flora and fauna as well as some gorgeous hot springs. Hiking, canyoning waterfall rappelling & diving into the hot springs are just a few of the attractions in and around this place.
Explore the Irazú Volcano National Park – Another place to witness the beauty of nature, the word 'Irazú' is actually derivative of an Indigenous word which means 'thunder and earthquake mountain'. It is the highest active volcano in Costa Rica, as well as the largest in the country, standing at 11,260 ft tall and 500 sq.km at its base. Keep your camera handy, as you'll get to spot robins, owls, hummingbirds, porcupines, rabbits, coyotes, and foxes.
Get drenched at La Fortuna Waterfall – If you are seeking a relaxing bath amidst nature, then there can be no better option than this place! Located in the Alajuela Province, you can hike down to the waterfall is short and arduous, along with a staircase carved into the hillside. It'll be a perfect place to unwind and breathe in some fresh air.
Escape to Tortuga Island – No, we have no intention to tempt you! But this is an absolutely mystical place that you should visit during your trip to Costa Rica. Home to fabulous laid-back villages, outstanding pristine beaches, slow lifestyle, gorgeous reserves and wildlife refuges. this island located on the Southern tip of the Nicoya Peninsula would be perfect for a weekend getaway from San Jose.
Like we said earlier, there are too many things that can be done and you might just fall short of time! It would be best if you can make your own checklist, and seek guidance from the country coordinator in planning your weekends.

What Will I Gain If I Participate in This Volunteering Program?
This is a sheer act of philanthropy which can't be judged by what you gain – but if you still want to know, then we would be honest enough to say that there are no tangible profits! To put it slightly differently, what you will gain can't actually be quantified.
Imagine spending hours with underprivileged kids – how wonderful it'll be to make them laugh and guide them to dream. What you'll gain is unconditional love. Teach children in schools and help them learn through activity-based learning. You'll get a chance to polish your skills and also acquire new skills like patience and perseverance. You'll get a chance to encourage them to have a better future for themselves.
Being a part of the Medical Project, you'll be treating those who are in need of proper care. It'll be the best way to earn blessings from many. And being a part of conservation programs, you'll be working to save Mother Earth and make this world a better place for those who can't speak & express, yet are full of life.
The entire experience will boost your CV/ Resume and you'll have better chances of getting employed. And not just these, but you'll make friends who'll teach you something or the other. You'll make memories that'll last for a lifetime.

Why should I choose Volunteering Solutions in Costa Rica?
This is a very common question that'll naturally pop in anyone's mind. After all, you'll be paying for it & this is going to be one of the most eventful chapters of your life – so you need to take a proper decision about which organization you want to volunteer with.
In the last 11 years, Volunteering Solutions has hosted more than 13, 500 volunteers who worked dedicatedly to create an impact in the society. We are currently running our projects successfully across 22 countries in the world, and Costa Rica is one of the most popular destinations.
We believe in the saying, "Change begins with you" and hence, we try to provide the best facilities to our volunteers so that they can contribute in the most efficient manner. Volunteering Solutions has dedicated coordinators placed at each and every destination, who can help, guide, and train the volunteers to get accustomed to the norms and culture of a particular country. With proper accommodation arrangements and all facilities provided, Vol Sol makes sure to offer you a comfortable and memorable sojourn.
Volunteering Solutions also provides tailor-made projects for groups (students, colleagues or families) who can work together and explore Costa Rica in the most unconventional manner.
Join the journey to discover your hidden potentials and to help the unprivileged people – evolve and let others grow as well.

Reviews from the past volunteers
If there's something that you think we've missed out, please let us know in the comment section below. If you have more queries, you can also drop us a mail at [email protected]
You can also follow us on Instagram, and don't forget to like our Facebook Page for more updates.
About The Author