Essentials of International Medical Internships: Before You Apply
185 Views
With International Medical Internships, striving med students can expand their horizons and take their education, experience, and expertise to the next level by doing a medical internship abroad. 
As a result of a constantly changing, evolving health system, we have to stay on our toes to find a place in the field, and international medical experiences are on the rise to help students gain opportunities. 
Training abroad can be an incredibly valuable experience, both professionally and personally. Medical interns can gain insight into new methods and techniques, as well as the opportunity to work in a new country and practice their language skills.
By exploring the real world in different parts of the globe, students gain a well-rounded view of the healthcare system in a foreign country, as well as gain familiarity with their professional field. 
With all the wonders of international medical internships, it's still important to do your research and know what you should consider before sending your application. With that in mind, here are a few things to take into account for your international medical internship: 
International Medical Internships: Key Insights Before You Apply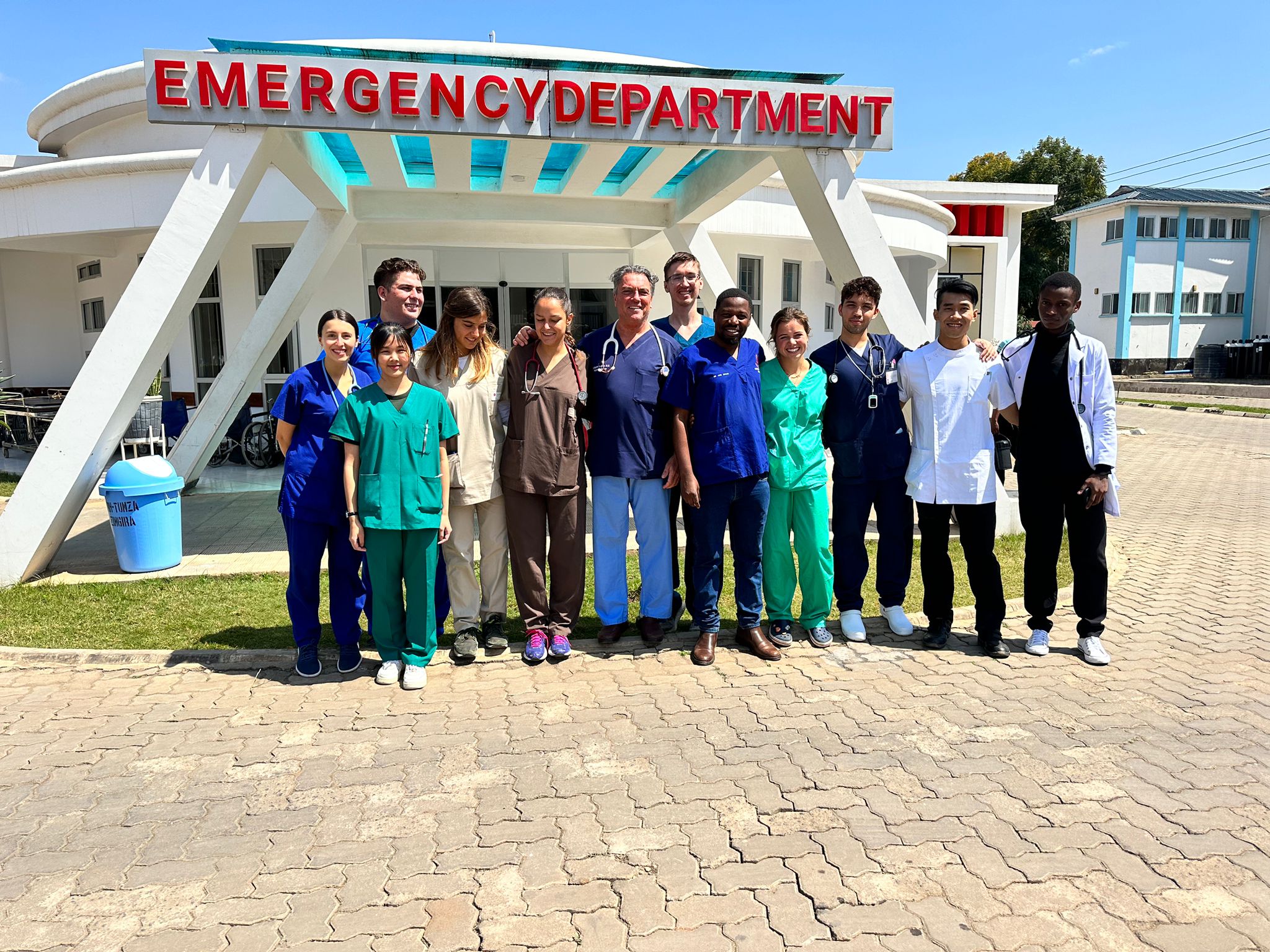 1. Choose the right medical internship program that suits your goals
Finding an overseas medical internship can be a daunting task, especially as there are so many different options to choose from. Medical internships are very popular among international medical students and medical schools, but it's important to ask yourself, how can I tailor my future experience to best help me reach my long-term career goals?
Make sure that you have a very clear idea of what you are looking for in a particular internship program before you start your search. Start with a look at the country or region (if you're open to multiple options):
Where are you looking to travel?

What is the healthcare system like in that country?

What is the language like and how can you take advantage of the language school?

Do you want to add to your CV a volunteer experience or do you have a particular interest you'd like to develop and promote?

What kind of hospital experience are you looking to gain? 
2. You don't need to force a specialty, but it helps exploring your options
While international medical internships are an excellent way to gain experience in a foreign healthcare system and practice your language skills, it's important to remember that although you can tailor your chosen program to fit your goals, you don't have to force a specific specialty.
For example, if you're looking to become a pediatrician, that doesn't mean you can't apply to a hospital in a different specialty. While the specialty you've chosen might not be appropriate, there is a good chance that the hospital is training programs in the specialty you hope to one day work in or a closely related one.
If you're looking to get involved in outreach work or medical diplomacy, you might not be able to find an appropriate medical internship program, but you will be able to get involved in other ways and find opportunities in that area.
3. Identify the kind of work setting you want to be in
When looking into a program that is right for you, it's important to try and identify what kind of work setting you hope to find yourself in after your medical internship. Your mentality and goals will help you choose the best program to give you the most valuable experience while getting paid to live abroad.
If you want to gain experience in a small hospital, a large one, or a hospital outside of a big city, you need to make sure that you are applying to the right kind of program.
4. There is a wide range of programs with different price points
As you start to narrow down your search, you can look through the various programs out there and see the price they offer, which includes the cost of flight, food, accommodation, and flight.
Compared to the price of a program in your home country, you can see whether it's more or less expensive. You can also look at how the program is managed, whether there are extra costs due to distance, whether or not the program is tailored to your needs, and other key factors. 
When it's time to apply for the program, you can start to look for the finances to make it work for you.
5. Don't forget to double-check the requirements
When you're applying for a position, you have to be specific in your criteria. This includes the length of the program, the program awards, and the stipulations.
This is important to consider because different programs have different requirements, and you want to know in advance what you will need to do before taking the internship, how you will be awarded, and the stipulations that are involved in the process.
6. Make the most of the experience by lengthening your stay
When you're looking at your international medical internship, you have to be clear on the program's length. Some programs may be a month, others may be six months, or another length as long as a year.
If you're interested and you're passionate about the program, you may want to consider lengthening your stay for an additional period or two. You may not be sure at the beginning, but if you stay, you can experience the country, learn more about the culture, and connect with the people – this will help you advance your career.
7. You won't be alone in this journey
You may be flying to a country where you don't know what to expect, and you may be feeling a little nervous about it. However, there are many international medical programs that support you and help you throughout the process.
This includes helping you find lodging, assisting you with the application process, and making sure you have all of your paperwork in order. When you have an active support system, you can make the most of your time abroad and have a positive experience abroad.
As you've probably seen, there are many factors to consider before embarking on an international medical internship and many more things to learn about this opportunity. By taking the time to determine your next steps in your medical career, you can be sure to choose this opportunity that works for you and your goals. So, don't hesitate and check out the various medical internship abroad programs available now!
About The Author