A Comprehensive Guidebook For Volunteering Abroad
1,223 Views
There are close to 200 countries in the world and way more cultures, ethnic groups, languages, traditions, ways, and ideas of life that we remain unaware of for the most part of our lives. To be able to travel miles across and experience what's unknown is a privilege that not many of us get but should.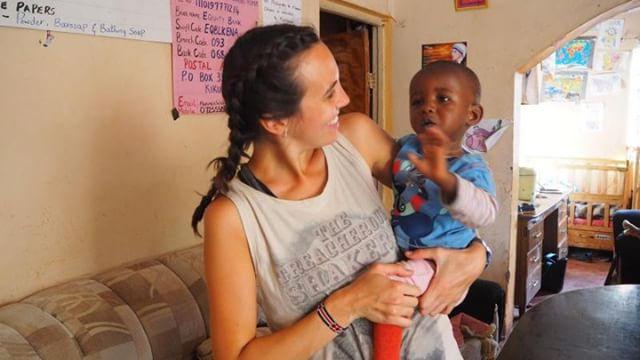 From traveling to far-flung lands to getting an opportunity to live in a new cultural setup and help people in need, people can have different motivations to volunteer abroad. But what's your motivation and how do YOU know that it is for you?
Are you one of those want to live in a country that you've never been to before? Do you dream to check traveling to a country far away off your bucket list? Do you believe in doing more than just holidaying and getting to know an unknown land – up, close and personal? Do you also have it in you to give back more than you take to the places you travel to? Well, then volunteering abroad is tailor-made for you.
The two primary components of volunteering abroad are – volunteering, an act of kindness, an act done by a responsible global citizen and the second is 'traveling abroad', which again is a meaningful exercise that expands our limited horizons in countless ways.
Ideal for budding travelers, gap year enthusiasts, students just out school and college goers – Volunteering Abroad is catching up with people across the globe and to make sure that more and more people join the club, we have a comprehensive guide for you.
Read on to find out the nitty gritty of Volunteering Abroad and get set for your life-altering journey.
Why Volunteer Abroad?
If you've just graduated from school and are looking for some fresh perspective on life and want a journey full of stories and memories, opt for volunteering abroad. If you are looking to develop skills that help you get into college next year, then the international volunteer work experience and a formal civic engagement are apt for you. On top of it, getting some hands-on work with the local community, living in local homestays, meeting travelers from across the globe and most importantly, getting out of your shell should ideally be your motivation to volunteer abroad.
Benefits of Volunteering Abroad
Opportunity to learn a new language and culture
Volunteering lets you gain exposure to a new culture and a gives you an opportunity to learn a new language.
Getting to know a wide network of people across the globe
When you volunteer, you meet people from across the globe. Not just the other volunteers in your group but also the locals you meet during your journey, the staff personnel, and travelers from different parts of the world.
Enhancing your skill set
You'll realize that you've picked up a lot of new skills during your journey once you come back. From honing your people skills to learning how to manage your responsibilities in your project and making better use of your photography skills, the person you are before you take the trip is very different from what you will be after the trip.
Discovering your interest area
Being around people with different interests and skills along with working on different projects helps you reflect and explore your own interest areas.
Building a resume that stands out
Not many young adults in the world get the opportunity to travel abroad and work in a completely alien setup and if you manage to do that, your resume certainly stands out from the rest.
Becoming more adaptable
Meeting a different set of people who come from very a different culture and background requires us to be adaptable and get out of our cushiony comfort zones and taking this trip will enable just that.
Heading out on 'once in a lifetime kind of an adventure'
Not often will you get the opportunity to be in an Elephant Village in rural Thailand with 150 other people who speak different languages as you make paper out of Elephant Poo by a riverside? If you are looking for this then you should definitely head out for this journey. You could also keep up with visuals of similar experiences and stories on our Instagram Page.
How do I Volunteer Abroad?
Volunteering Solutions, a 16-year old international volunteering organization that has placed more than 13,500 volunteers abroad, aims to simplify this experience for you. Choosing the right project and destination for yourself, to make logistical arrangements such as flights, visa, accommodation etc. can together become very daunting. Thus, make a note of these quick 8 steps and you'll be closer to your volunteering destination sooner than you think.
Check various kinds of volunteering opportunities (Mentioned ahead in the post): Go through the various opportunities and projects available and explore the one that matches your interest area and your skill set. You can do your online research, seek project reviews and source more information on your project before you choose one.
Check the prerequisites needed for applying (Mentioned ahead in the post) – Each project has distinct requirements apart from the general ones, make sure you fulfill all the criterion before you apply for the project.
Choose the right project for yourself – Do consult your parents, friends and the VolSol information desk before you finally choose the project that you are going to volunteer in.
Contact the information desk for any doubts – Seek the information desk's help before you fill the application form and make the initial payment.
Fill in the Application Form – Go ahead and fill the application form along with paying the application fee, an absolute essential to secure your spot in the project.
Book Flights, Apply for Visa, Get your Travel Insurance (With the guidance of the information desk) – VolSol helps you navigate all of it. Just drop in a mail and get all the help you need to make all your bookings in a jiffy.
Get the Pre-Departure Information and Preparation Kit – VolSol offers an extensive pre-departure information kit that helps you prepare for your trip. From your airport pickups to what to pack and how to navigate through the city – get your Bible for the journey before you head out for it.
All set to head for your first volunteering journey – Now, the only thing left to do is finally take the plunge and get going for your trip.
Why do I need to pay to volunteer abroad?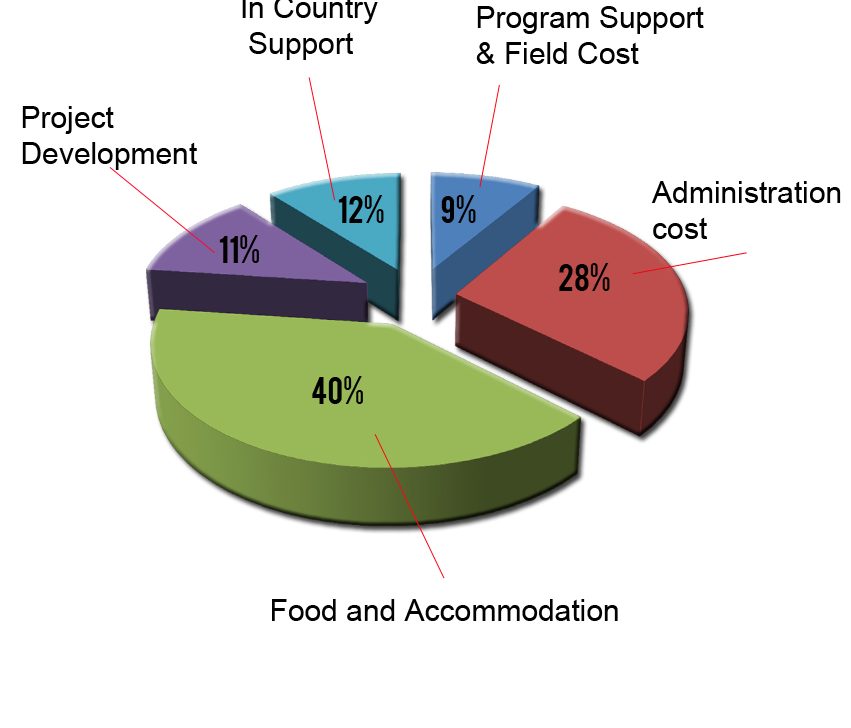 There are two distinct ways in which in you can volunteer abroad – one is independently in which you contact a social organization overseas and make all logistical arrangements by yourself and second is through an organization that is already working internationally and specializes in placing volunteers in different countries.
While one would presume that doing it all by yourself may reduce costs for and give you more independence in designing your trip but that's hardly ever true. It's not easy to plan your first volunteering trip from scratch and also to find a spot in a reliable social organization overseas is challenging. From finding a safe accommodation to not having a dedicated in-country support, doing it all by yourself is never devoid of risks and thus, not recommended. Therefore, to reach out to a reliable volunteering placement organization is desirable for a safe, secure and rewarding journey.
When you opt to go for your volunteering trip with an organization, first and foremost your project placement gets taken care of. Be it working for an orphanage or a wildlife conservation project, there is a spot for you in a verified project that is safe and has appropriate work for you. Furthermore, your accommodation, in-country support, pre-departure preparation and information, meals, visa arrangements, affordable insurance options and also in-country travel gets taken care of by professionals.
Administration costs are the ones which are used by the intermediary organizations and others are used for secure and safe logistical arrangements for the volunteers. Thus, paying for your volunteering trip has a rationale that can seldom be ignored.
Who can volunteer abroad?
Do you have a penchant for helping people and are zealous to explore a new country? Then you have what it takes to volunteer abroad. While there is certainly a lower age limit of 17 years minimum at the time start of volunteering project, exceptions can be made on a case to case basis if you are not too far away from attaining the required age at the time of starting the project. Ideally, all potential volunteers should have the following qualities:
Physically and Mentally Fit
Should be dedicated towards the project work
Creative
Culturally adaptable
With a clean criminal background (especially for childcare projects)
What kind of volunteering opportunities are available?
Available in 24 different countries across continents of Asia, Africa, South America, Europe and Australia with wide-ranging opportunities, VolSol has something for all aspiring volunteers. Projects can be broadly be divided into the following categories: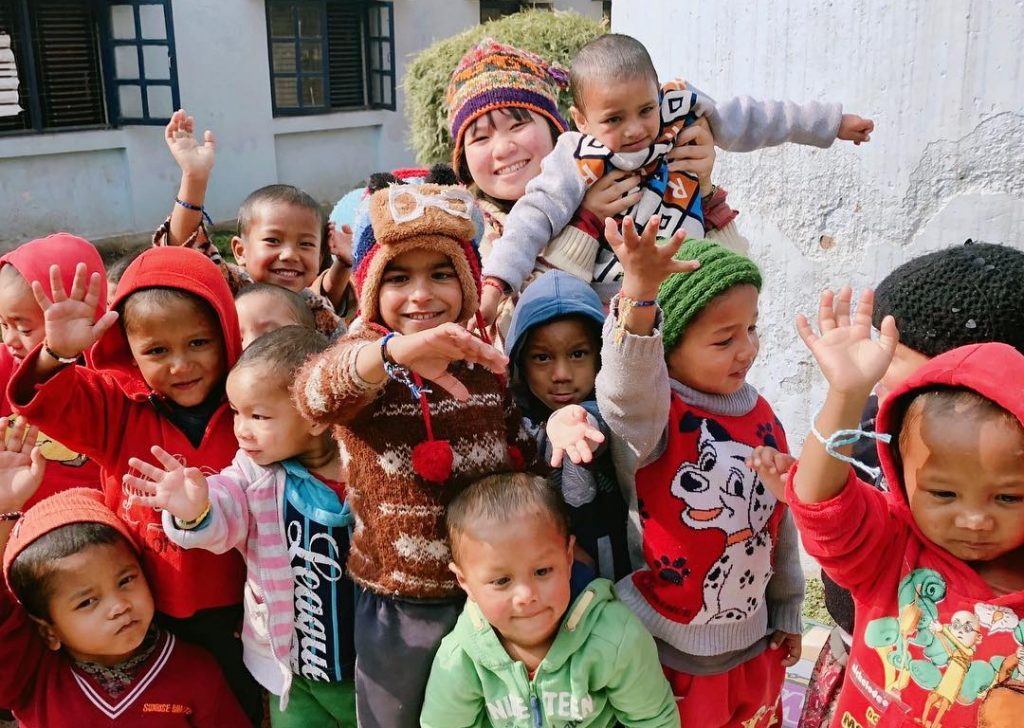 Volunteers who are keen to work with children should opt for child care and orphanage projects. Available at almost all destinations, these projects require volunteers to have a clean criminal background and also be creative, imaginative and affectionate in their approach.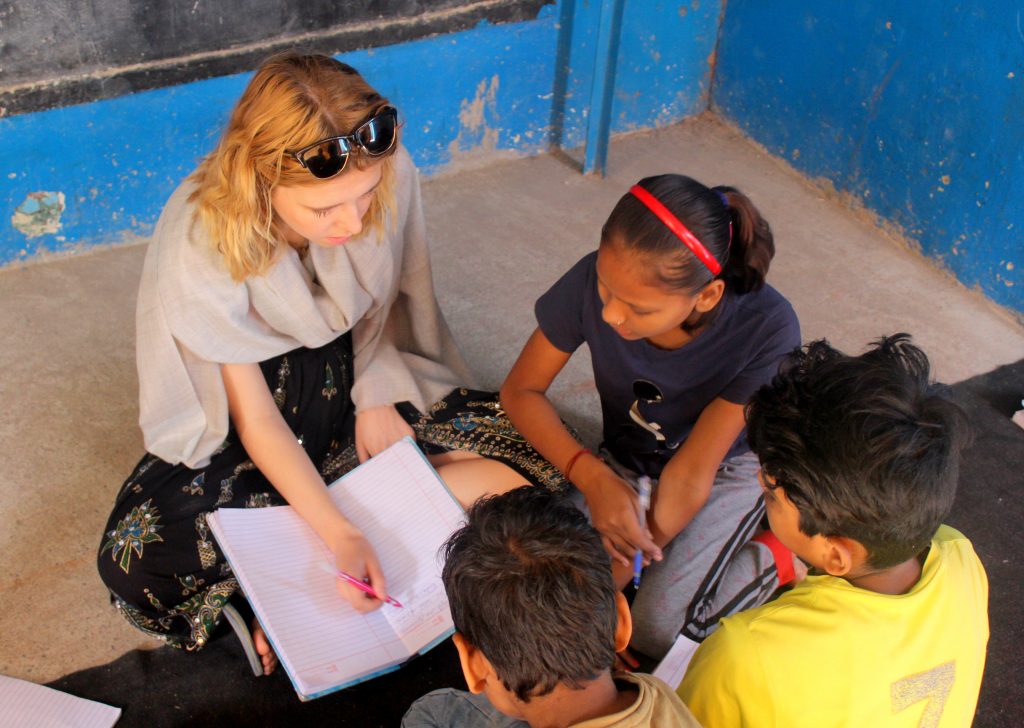 Apt for volunteers eyeing teaching certifications, this project can be opted by all volunteers who either have some background in teaching or have a keen interest in teaching kids. A good opportunity to teach English to students from developing countries, teaching projects are some of the most rewarding ones.
NOTE: Teaching Monks Projects are available in certain countries of Asia.
Designed for volunteers who are enthusiastic about women's issues and want to work for the upliftment of women in developing nations must opt for our women empowerment projects. From sourcing ideas for Microfinance projects to helping women pick up some employable and English speaking skills, these projects are tailor-made for some of our most enthusiastic and passionate volunteers.
Recommended for students in the medical area or medical practitioners, the Medical and Healthcare volunteering projects require a reasonable exposure in the said field and a resume has to be furnished before for applying for the project.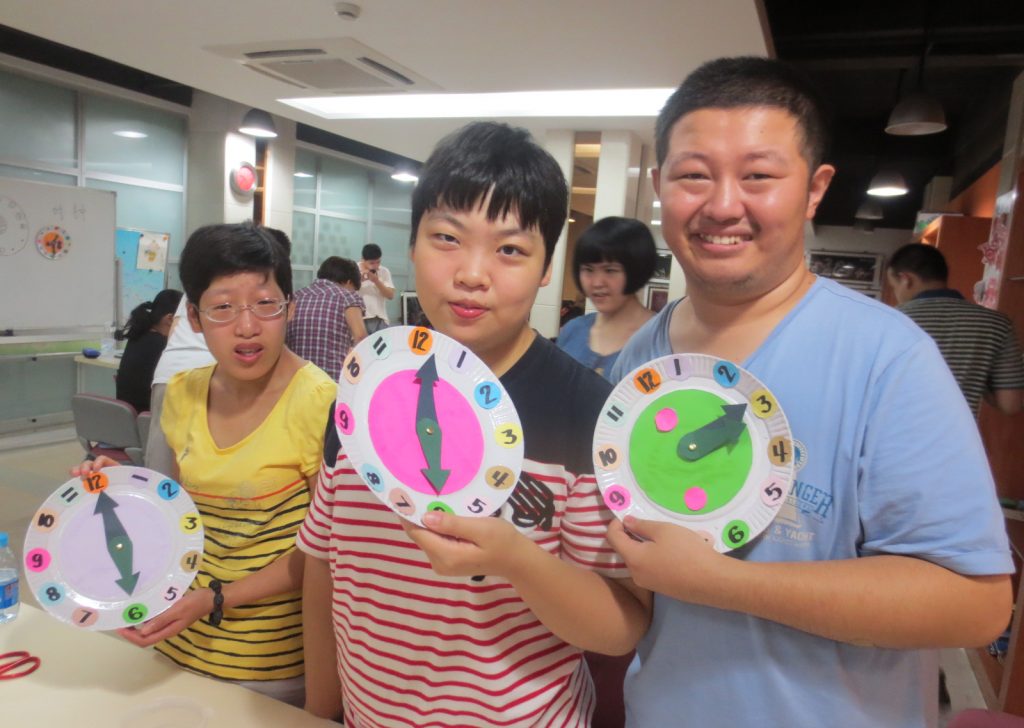 Suited for volunteers who are passionate about children and people with disabilities, this project is a great opportunity to contribute to the lives of these people. A work experience in the area of disabled care is although desirable but not mandatory to participate in this project.
Tailor-made for nature lovers who want to spend their time in the countryside, the wildlife, and conservation project is made available at several destinations across Asia, Europe, Africa, and Australia. Volunteers are expected to work with the conservationists already at the site and relevant orientation and training are handed out for the same.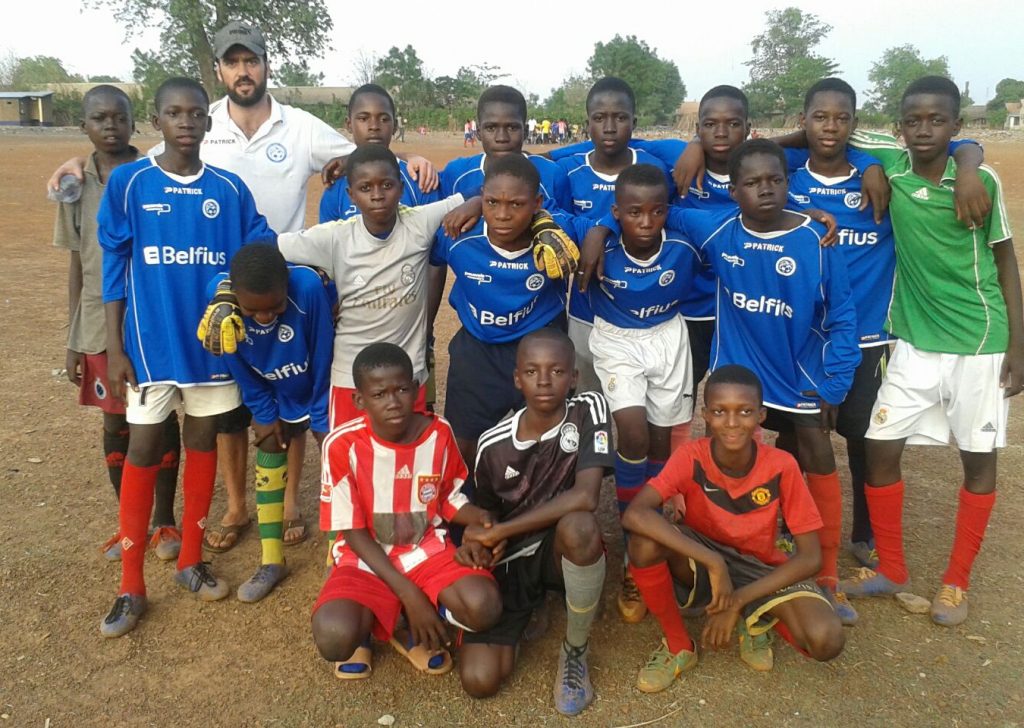 For all the sports enthusiasts out there who want to spread the spirit of sports and contribute to the lives of kids interested in sports should opt for this project. Available in Ecuador, South Africa, and Ghana, in areas of Football, Basketball, Surfing, and Swimming, this is an out and out sports nut escapade abroad.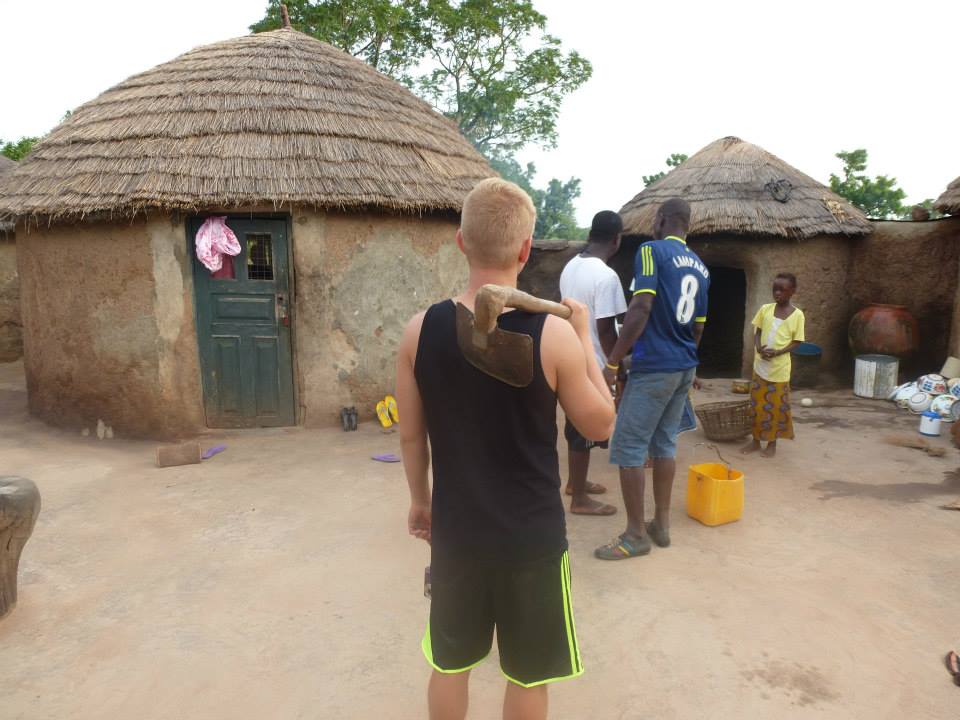 This project is ideal for volunteers interested to pursue their careers in the non-profit sector. In association with local NGOs and social institutions, community development projects encompass a wide array of projects with start dates available all around the year.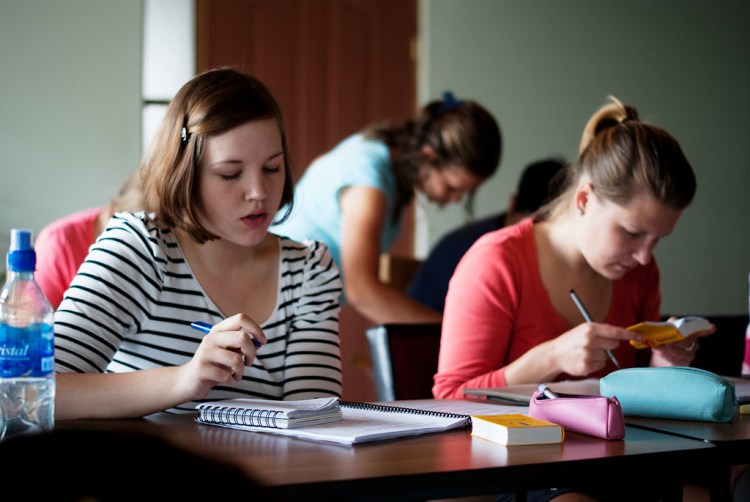 Especially interesting for language and culture enthusiasts, the language and culture orientation projects are recommended if you are looking to deeply immerse in local culture, know local customs, learn a little bit of the local language amongst other assimilation exercises. The Spanish Immersion Week, for instance, is ideal for volunteers looking to work on their Spanish before heading out to volunteer in South America.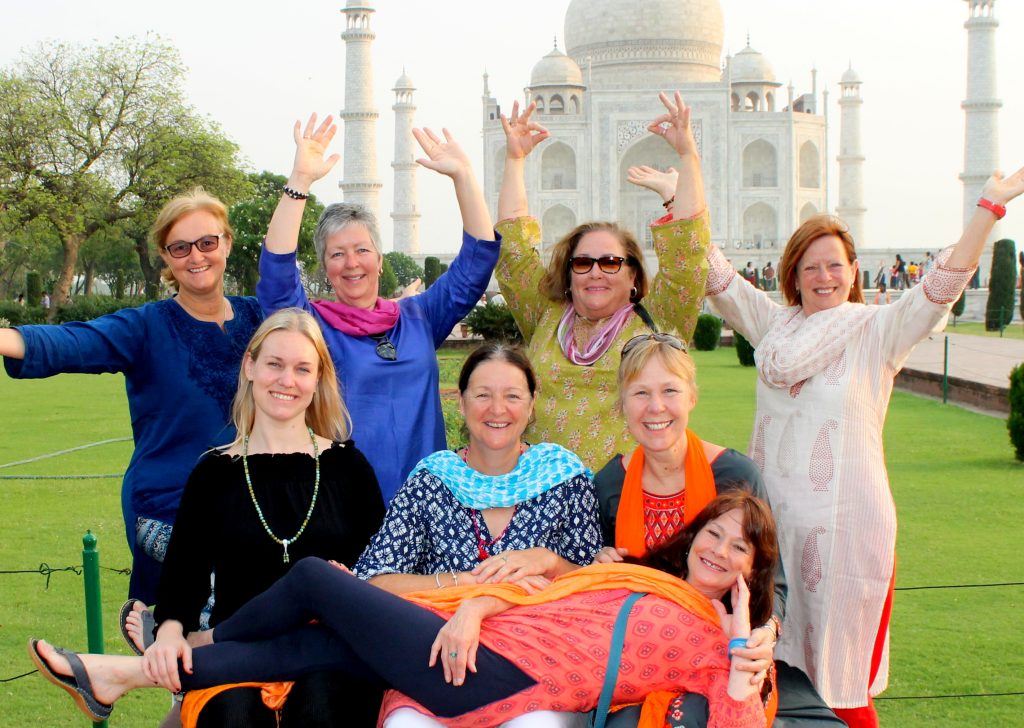 Designed especially for High School and College Students, the Summer Volunteering Programs which last for 3-weeks are offered in Nepal, India, Thailand, Cambodia, Tanzania and Ghana which combine volunteering and extensive traveling across the destinations.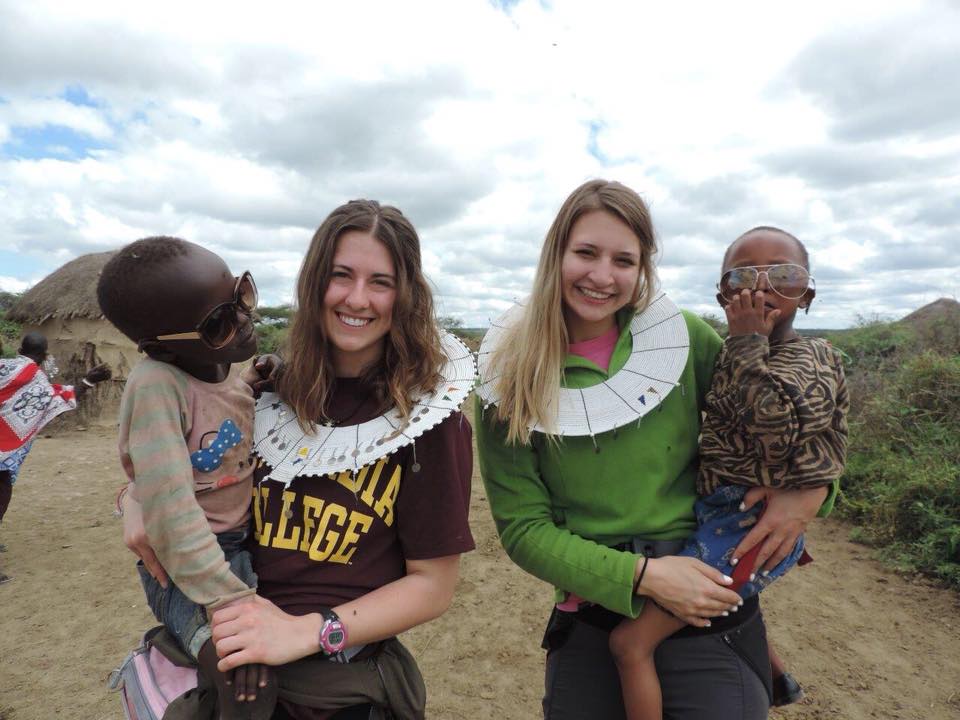 For people who need a volunteering cum travel experience in a compact period of time, the 2-Week Specials offered in different destinations across Asia, Africa, Europe, and Latin America are ideal.
Additionally, customized group volunteering options for Office Groups, University Students, Families, Friends are also provided. Some of our previous university groups include students from Swinburne University, Georgia Tech University, amongst several others.
What are the costs involved?
The costs of the project are primarily dependant on three verticals.
i) Inclusions – VolSol provides participant volunteers with several facilities for their project that includes:
A comprehensive pre-departure information
Preparation and support
Airport pickups
Accommodations
Meals
In-country support
In-country travel to and from the project location.
Over and above the project placement fee, there is an application fee of USD 250 which is used to secure a spot for the participant and for the administrative purposes such as website maintenance, staff salaries, and marketing costs.
Other than that, the program costs are used for the volunteer's logistical arrangements and the placement fee.
ii) Nature of Project – Depending on the nature of the project, costs vary. Projects that focus solely on volunteering cost lesser than the ones which are combine volunteering and travel.
iii) Duration – Offered between 1-24 weeks, volunteering project is offered on a per week basis and the costs vary accordingly.
Additionally, insurance is an important constituent of the costs and VolSol has tie-ups to make sure that your insurance costs are affordable and inclusive of any unforeseen emergencies.
Exact cost details can be viewed here.
NOTE: Groups can get in touch with the information desk at for special discounted group rates.
What are the living expenses like?
The fee that you pay for volunteering covers your accommodation, most meals (depending on the project), you project placement costs and in-country assistance. Besides that, if you choose to head out for eating, exploring the city you are placed in, taking weekend travel options will add to your existing costs. Additionally, it is important to note that since volunteering projects are located in developing countries, everyday living and traveling costs aren't sky high and you can get by reasonably well in $50-$80 per week.
Fundraising for the volunteering trip
There are several portals that offer funds and assist in volunteering trips overseas. From GoFundMe, Fundly, iCharity to FundRazr amongst others, you can create a profile on several such portals and seek financial assistance for your project. You can also do some more online research on how to fundraise for your trip. Additionally, volunteers can also seek scholarships and research grants for their projects especially if there are specific academic/non-profit goals.
Visa requirements for volunteering abroad
There are several countries that offer Visa On Arrival, E-Visa and/or a Visa Free Stay for a minimum of 90 days. Countries such as Ghana, Nepal, India, Thailand, Spain, and few South American countries have a fairly easy application process.
For instance, US Citizens can travel for an initial 90 days without a visa in most South American Countries. Similarly, Spain lets American Citizens in without a visa for business and travel purposes for a maximum of 90 days. Similarly, Portugal, which is also a member of the Schengen Visa Agreement has the same guidelines for US Citizens.
Furthermore, Canadian and Australian Citizens to do not need a visa, just a passport valid for a minimum of 3 months beyond the period of intended stay for traveling and volunteering in Spain and Portugal for a maximum of 90 days. All the Passports (or equivalent travel documents) issued more than ten years before the date of travel, may not be accepted.
Stay for longer than 90 days requires a more elaborate visa application process and embassy websites of the desired country can be logged in for the required information.
NOTE: Volunteering Solutions helps all its volunteers with the visa application process and sends across relevant invitation letters/documents, if needed, to apply for the visa.
How do I stay safe when volunteering abroad?
Staying safe requires a significant amount of homework which includes taking the right vaccinations and packing journey essentials before it starts and once the journey begins, you need to cautious about in-country safety precautions that include traveling, staying and eating safely. VolSol, therefore, provides you with an extensive pre-departure information kit which prepares you for your packing, accommodation, transport, and information for everyday navigation.
Volunteers are guided and assisted by in-country program coordinators and in-country support staff from the moment they land at the destination. Placed in verified and centrally administered accommodations, which although basic, are secure and offered on a same gender sharing basis. Even though the nature of accommodations varies from location to location, they are usually dormitory-style or with vetted and verified host families. Lockers/Safe Spaces for valuables are provided.
Participants can contact the information desk for videos/photos and reviews of in-country accommodations and in-country support.
Vaccinations needed for Traveling Abroad
Travel Vaccinations and Immunizations are a must when traveling abroad, especially in the developing countries. Diseases that are unheard of in the United States may very well be a concern in the developing regions, especially at large gatherings. Therefore, it is strongly advised to be safe than sorry. Vaccinations against Yellow Fever, Cholera, Diphtheria, Measles are usually recommended before heading out.
Note – Destination specific vaccination recommendations can be found here.
What else can I do during my volunteering journey?
Volunteering abroad comes with experiences and offerings that seldom has an equally enticing match. From taking weekend add-on tours to taking out and out summer volunteering and travel projects, there are several tips that you can use to make the most of your volunteering journey. Participants also have the advantage of getting to do both touristy and non-touristy things during the course of their journey. Some of the activities that volunteers can take up include :
Visit Some Recommended/Popular Spots – One of the essential components of volunteering abroad includes traveling extensively to absorb the most of what the destination has to offer. This is why it is recommended that volunteers opt for traveling around in the destination they are working in. We have special pre-designed travel itineraries aligned with our volunteering projects on offer as well.
Take Weekend Trips – Most of our projects are 5 day working and volunteers can plan weekend trips to nearby spots over the weekend. The local coordinator will help you make your travel plans or else you can contact the dedicated Volunteering Solutions Travel Desk for pre-planning your travel plans.
Take Language Culture Orientation Lessons– A great way to perk up your volunteering stint is to opt for language lessons. Our projects in Nepal, India, Peru, and Costa Rica offer language and orientation lessons by, well, the locals themselves. An absolute must for language and culture enthusiasts, contact the information desk to know about the constituents of these projects.
Take-Up Beach Extension/Hiking/Adventure Activities – Offered with our 3-week long summer special volunteering programs especially designed college/high school students and 2-week volunteering and travel specials, the beach extension, hiking, and adventure trips are made available by VolSol to all its volunteers and can be added at any point of their trip or even before their journey begins.
Taking Local Cuisine Cooking Lessons – Recommended for foodies who want to explore a different culture through knowing its cuisine must opt for this. Made available at several destinations, cooking lessons can be clubbed with your every day volunteering sessions, especially during evenings and are a great way to spend your volunteering trip abroad.
Maintain A Photo Album/Journal – Well, this, of course, is a no-brainer. Click lots of pictures, record lots of videos and make sure you enough memories – tangible memories – to take back when your volunteering trip is over.
Live Travel Blogging – The obvious consequence of having a lot of photos and experiences is making an effort to post them online. There are several responsible travel and backpacking portals that love original content from ground zero and offer to submit your photos and content with the world. Go out there and inspire people to volunteer and travel.
A Note To Parents
VolSol offers teen volunteering options and extra care is given to such participants. From guided group volunteering options to a 24×7 in-country support staff, with the option of contacting the senior management at any given moment is made available.
Volunteering Solutions receives participants from around the globe but majorly from the United States of America, Canada, Europe, and Australia. Proper verification and clean criminal records are solicited for all projects to ensure the safety of one and all. We recommend all parents to explore our reviews section for feedback on the programs, accommodation, meals and safety arrangements. Email of the past volunteers is made available for direct feedback upon request.
Furthermore, an Emergency Action Plan is crafted and updated on a timely basis and dedicated staff is appointed for the same. In order to facilitate constant communication between parents, internet connectivity is made available wherever possible. In the case of rural expeditions, where 24×7 communication options are not possible, local staff is prepared and facilitated with resources to pass on urgent information.
Why should I choose Volunteering Solutions?
With Volunteering Solutions, an 11-year old trans-national volunteer placement organization that has placed over 13,500 volunteers across the globe, you get all the support, assistance and information needed to volunteer abroad for the first time. Subsequently, a dedicated in-country support, customized travel itineraries, guided trips, and orientation sessions are handed out to all volunteers.
It should be noted that Volunteering Solutions is an esteemed part of the World for Youth Student and Educational Travel Confederation (WYSE Confederation), which is a global not-for-profit membership organization dedicated to promoting and developing opportunities for the young students and educational travel industry.
Trips and projects facilitated by VolSol are listed and reviewed on world-renowned portals such as GoAbroad and Volunteer Forever where participants can source verified and reliable reviews.
Volunteers get access to a wide network of past, present and future volunteers and can contact them through our social media groups. Email addresses, post permission, are given in case future volunteers require the same.
Additionally, a dedicated MY ACCOUNT is made available to all volunteers where they can access, upload, download and view all relevant information needed for the facilitation of the trip.
Finally, the COSTS. VolSol makes best attempts to keep the costs optimum. Making sure that the arrangements are safe and secure, our operational, administrative and marketing costs are one amongst the most optimum ones in the volunteering abroad industry. A simple online research is a testimony to our claim.
What will I get in return?
While the learnings from the journey itself are rewarding, volunteers get several benefits such as a resume that stands out, exploring, honing and cultivating interest areas, a safe and reliable way to travel abroad without familial assistance and finally getting the opportunity to take on a new adventure. VolSol also provides with a valuable certificate of completion to all volunteers along with an access to a wide network of volunteers, program coordinators, locals and support staff.
NOTE: Volunteers who are aiming to volunteer for a longer period of time and need Academic credits can contact the information desk for details. Several of our past volunteers who have worked for a long period have claimed academic credits for the work that they've done.
Reviews from past volunteers
If you've made up your mind and want to get more information regarding your project or the application process, feel free to contact us at [email protected]
You can also connect with our past volunteers and dig out their experiences on our Facebook Group Here: https://www.facebook.com/groups/volunteeringsolutions
About The Author