Volunteer Work In Tanzania: A Comprehensive Guidebook
1,791 Views
"Wherever you turn, you can find someone who needs you. Even if it is a little thing, do something for which there is no pay but the privilege of doing it. Remember, you don't live in the world all of your own." – Albert Schweitzer.
In this article, we shall provide answers to all the important questions related to a volunteering trip to Tanzania.
Why should I volunteer abroad?
It's perhaps one of the most important questions that'll cross your mind over and over again. Yes, being a volunteer, the best thing you'll get to do is to contribute meaningfully to the lives of those who actually are in need of your support, but it's not just that. There's much more to it.
A volunteering journey abroad has a much wider range of benefits attached to it, and you can't ignore those even if you wish to.
# It'll help you to shed the fear of traveling alone.
# It'll be an opportunity for you to travel to a new country, and explore the place from a completely different angle, unlike other tourists.
# You'll understand that language can never be a barrier, and emotions can help you communicate.
# You'll also get to learn the native language from the locals.
# You'll get to taste the local cuisine and learn to cook as well.
# This is your chance to meet new people from different parts of the world, and learn things that textbooks could never tell you.
# It's going to be an unforgettable chapter to your travel journal.
# Volunteering will also accelerate your career with an unparalleled experience.

What are the projects I can take part in? What would be the duration of these projects?
Volunteering Solutions, in collaboration with local Tanzanian organizations, has projects in two different locations – Arusha and Zanzibar. Projects at both these locations are available throughout the year. The minimum duration to volunteer for any project is 1 week and the maximum is 24 weeks. Volunteers can choose the duration as per their convenience, however, we would suggest you spend at least 2 weeks, to make an impact.
Projects in Arusha
Located in the Northern part of Tanzanian mainland, Arusha is a sprawling city that's often referred as the gateway to safari destinations as well as to Africa's highest peak, Mt. Kilimanjaro. Although the city has witnessed manifolds of development in the last few years, there are still chunks of the population belonging to the underprivileged societies, who need a little external help, in order to live a better life.
Tanzania Volunteer Adventure Tour
This program has been specially designed for those students/ gap year travelers who wish to travel abroad and volunteer during their Summer Break. As the name suggests, this program has a perfect balance of work and tours, in order to give you the best that Tanzania has to offer. Being a part of this 3-weeks-long project, you'll get to volunteer with the kids at a child care center/ orphanage, and also visit the Outreach Medical Program, to meet the HIV/AIDS victims. Volunteers will also go for a tour of the Maasai Villages as well wildlife safaris in Serengeti National Park and Ngorongoro Crater.
Orphanage Volunteering Project
The cute little ones living here will probably make you fall in love with them at the first sight. Due to widespread HIV/Aids, many kids have lost their parents and are forced to land up here. The orphanages in Tanzania have inadequate staff members to take care of the children, hence, volunteers get to play a crucial role. The main task is to take care of them, feed them, bathe them, love them and tell them stories. Volunteers can also keep the kids engaged in different kinds of learning activities. When required, volunteers will also have to do administrative work.
Medical & Healthcare Volunteering Project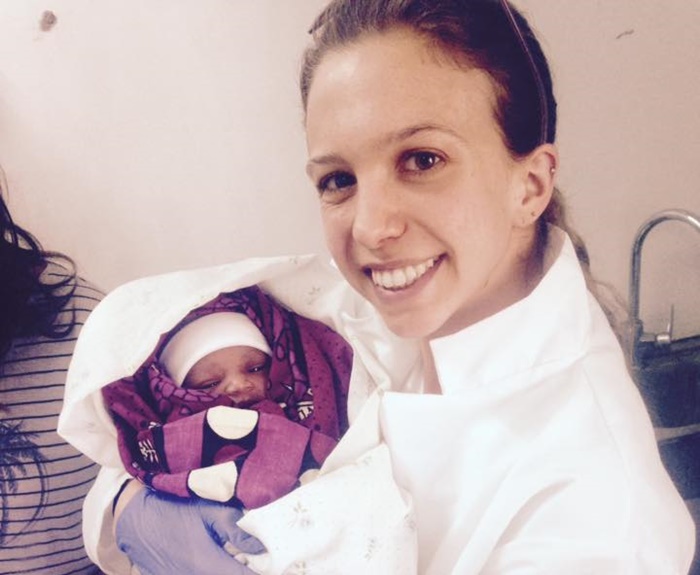 This program is meant for medical and nursing students as well as medical professionals who are looking for some international work exposure. It'll be an incredible way to treat the sick and destitute. Medical volunteers usually work with the professionals at the healthcare centers. Being a part of this project will give you a chance to know more about the medical facilities available in a Third World Country. The main tasks would be to check blood pressure, pulse, and temperature of the patients, giving vaccines and suturing wounds, assisting the medical staff as and when required.
You can read more about this project from Dr. Anindita Bhateja's blog, who traveled to be a part of this project and shared her incredible experience.
Volunteer for English Teaching Program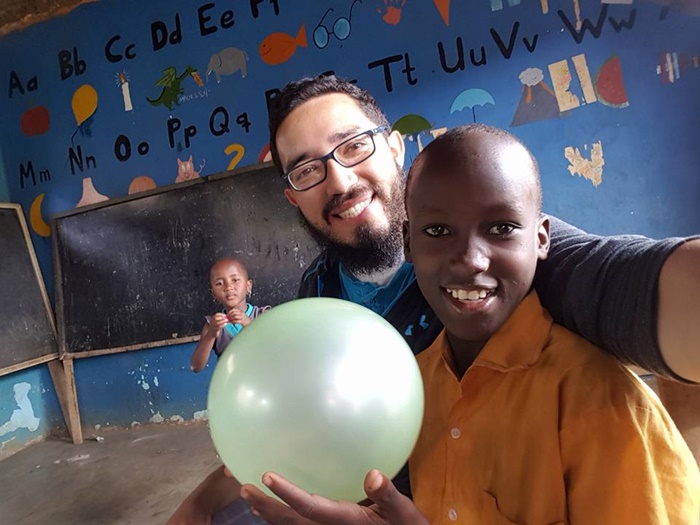 The English Teaching Volunteer Program in Arusha focuses towards the educational development and enhancement of underprivileged children in Arusha. English is one of the most important languages that are widely spoken all across the world, and whenever one goes ahead in life, to take a step in the career ladder, knowing English becomes mandatory. Also, the tourism and safari sector in Tanzania is growing rapidly every year, attracting thousands of foreigners and fluent English speakers are required. The main task of the volunteers would be to introduce a variety of new words and engage the kids in activity-based learning methods. Volunteers can bring interesting study materials, charts, games etc, through which teaching will become easier. Volunteers can also assist the teaching staff so that once they complete their work duration, the permanent teaching staff can carry on with those methods.
Projects in Zanzibar
Also known as the Spice Islands, Zanzibar is an archipelago in the Indian Ocean, off the coast of Tanzanian mainland. Until the 19th Century, this place used to be a hub of spice merchants moving from East to West. Currently, it serves as a perfect destination for travelers who wish to find solace in a secluded beach destination or go for exploring the lanes of the marketplace that still holds on to the old-world charm. Volunteering in Zanzibar will give you a chance to see the various sides and shades that this place.
Medical Volunteering Project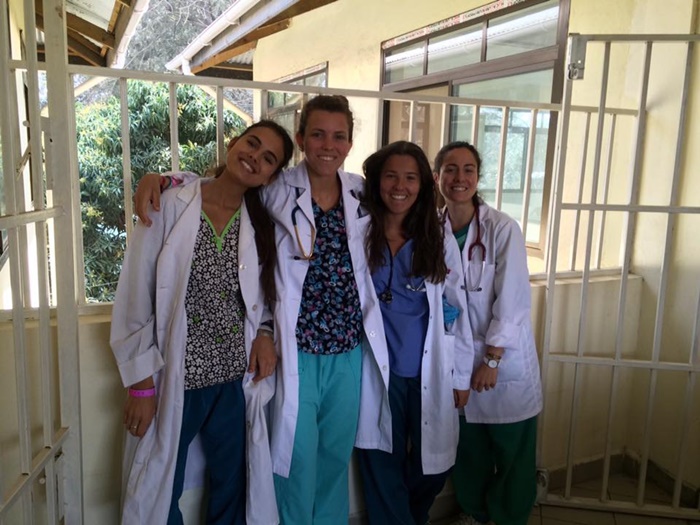 The healthcare system in Zanzibar, like that of other Third World Countries, faces infrastructural and administrative challenges. Pre-med, medical, nursing students as well as medical professionals can be a part of this volunteering project and choose their departments according to their preference. The medical & nursing students will get to assist the professionals whereas the pre-med students will have the chance of shadowing the doctors.
Volunteer for English Teaching Program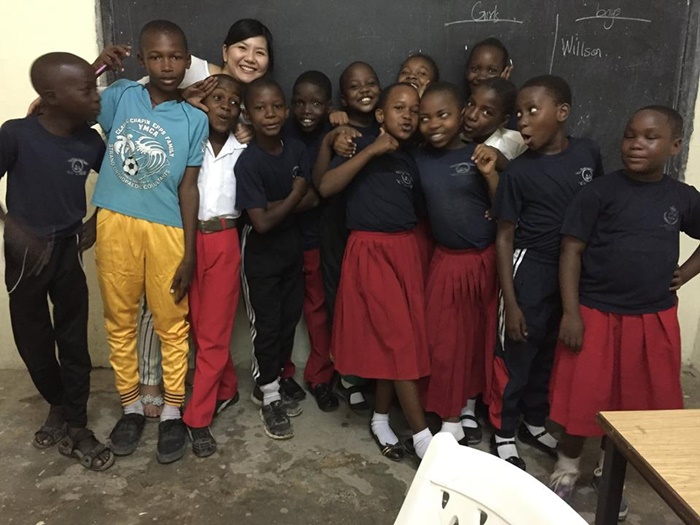 Participants joining this project will be placed in Primary and Secondary Schools in Zanzibar, where they'll have to teach the basics of English language. These schools have a considerable number of students but lack adequate staff. Apart from teaching English, volunteers can also focus on Maths as well as co-curricular activities. The main tasks would involve – planning the lessons and preparing charts, finding creative ways to teach, assisting the teachers in the classroom etc.

What are the qualifications required to be a volunteer in Tanzania?
There is no hard and fast set of rules to be a volunteer with VolSol. All it takes is dedication, enthusiasm, sincerity, and patience. Anyone who has these qualities can be a volunteer in Tanzania.
However, there are certain basic pre-requisites which one should keep in mind before planning to volunteer abroad.
The age of the interested candidate must be at least 17 years while applying for the project.
The participant must be ready to work hard and religiously.
The volunteer needs to have an open mind and positive approach towards the project.
The volunteer has to be enthusiastic and creative.
Since there are programs associated with children, volunteers should not have any past record of criminal activities.
Interested participants should be of good mental and physical health.
Those who wish to join the medical/healthcare projects must be enrolled in Medical Studies. Professionals should have an experience Certificate/ Letter of Reference.
How much will I have to pay to take part in any of the volunteering projects in Tanzania?
Volunteering programs in Tanzania are provided at an affordable cost so that people from all sections of life can be a part of the journey.
Arusha
Orphanage Volunteer Project, English Teaching Program, Medical Volunteering Program – All programs start at a cost of $290 for a week, and can be extended up to 8 weeks for $1080.
The cost for the Tanzania Volunteer Adventure Program is $1199 for 3 weeks.
Zanzibar
English Teaching Program – The cost for a week would be $410.
Medical Volunteering Program – The cost for a week would be $485.
Interested candidates can stay for even longer periods, for an additional cost of up to $150 per week, in Arusha, and $350 per week, in Zanzibar.
Note: An additional $250 will have to be paid as the Application Fee.

What kind of accommodation can I expect in Tanzania?
You shall have a "home away from home" experience while residing in Tanzania. Volunteering Solutions aims to provide a cozy and comfortable accommodation facilities to all the participants, in an accessible location.
In Zanzibar, volunteers are accommodated at the volunteer house in the safe area of Mbweni just outside Stone Town and close to the Airport. Volunteers usually stay with the local coordinator, Francis, who's always available for help. The house is big enough, with a huge living and dining area, and there's a kitchen as well. While all the basic necessities will be available, we request you to carry your own toiletries.
In Arusha, volunteers are either accommodated at the volunteer house or at a hostel, depending on the availability. Rooms will be provided on same gender sharing basis. There are clean toilets with geysers, mosquito nets, and other basic amenities. Host family accommodation facilities are also available, but we need to be informed if you wish to stay with a host family.
Volunteers will be provided with 2 to 3 meals a day, as mentioned in the Pre-Departure Guidebook.

What should I pack for my volunteer trip to Tanzania?
We would certainly suggest you travel light and not carry much luggage. A volunteering journey isn't like a luxury holiday where you need too many clothes and shoes to dress up! It's more about the experience. Here's a basic list of things that you can pack, however, you can always reach out to us, in case you have any doubts.
– Pack light and comfortable clothes. Tanzania has tropical weather, hence t-shirts and cotton clothes would be perfect. If you are planning to go for treks, then you should carry warm clothes as well.
– Don't forget to pack your toiletries.
– Carry mosquito repellent. Although we provide mosquito nets at the accommodation, it's better to carry the repellents as well!
– Don't forget to carry your camera – you'll have to click a lot of pictures at the project site and also, while you go for safaris!
– Carry your scarves, sunglasses, and sunscreen lotion – they'll we of much help!
– Volunteers joining the medical and healthcare projects can bring their coats, stethoscope, and other scrubs that might be used at work.
– Volunteers joining projects with kids can bring books, colors, charts etc. You'll get the basic things at the local markets as well, only in case you find something unique, you can carry it along with you.

What are the DOs and DON'Ts that I need to follow while volunteering in Tanzania?
For more than 10 years, VolSol volunteers have traveled and worked in Tanzania and never did they face any problem with anything. There's no such 'rule book' with decorums that one has to follow, but it's always good to know about certain things while in a foreign country. This will help you to get along the natives easily and also stay safe when you are traveling alone.
DOs:
People in Tanzania are not quite fond of touching gestures and generally do not handshake. Do take a note of how the locals greet each other or simply ask your local coordinator about how to greet someone.
Use your right hand for exchanging gifts and while eating.
Do dress conservatively. Carry clothes in which you are comfortable. Know that you aren't traveling for a luxury holiday, hence you won't need many clothes!
Do respect the local culture and traditions. Spend as much time as you can with the locals, try to know them well. The Maasai Tribe is a unique tribe holding on to their culture and customs in this 21st Century.
Do some good bargaining while shopping at the local markets. People usually charge more from foreigners, but if you use your bargaining skills properly, you'll get fair price deals.
Do try and learn a few local words such as Jambo (Hello), Asante Sana (Thank You), Shikamoo (greeting someone elder than you), etc.
DON'Ts:
Don't travel alone, especially at night. If you are going out somewhere, don't forget to inform your coordinator about your plans. Also, keep the emergency contact numbers handy.
Avoid showing public display of affection too much in public with your partner. Being a developing country, it is not accepted in the Tanzanian culture. People have a very different mindset here, unlike that of the Europeans or Americans.
Don't raise your voice while talking to someone, The people of this country are extremely soft-spoken.
Don't be too concerned with timings – people, here, love to take their own sweet time to do their work.
Don't waste food. Finish whatever is served to you on the plate. Tanzanians are very particular about their resources and wasting food isn't appreciated at all.
Don't smell the food that is served to you. Also, wash your hands, before and after eating your meal.
Don't forget to use the mosquito net/ insect repellents before sleeping.
Don't carry your important documents while you are traveling from one place to another within the country. It's safer to leave your valuables at the accommodation.
Things To Do While Volunteering in Tanzania
One of the best things about volunteering in Tanzania is the opportunity that you'll get to explore this beautiful nation with diverse landscapes. From day trips to weekend excursions as well as an extended stay after you complete your project work – there will be ample options for the things that you can do!
Go for wildlife safaris at Serengeti National Park
While in Tanzania, you just can't afford to miss this! Home to thousands of wildebeests, zebras, lions, and elephants, this area has several other endangered and rare species that can be spotted. You can go for jeep safaris or take a hot air balloon ride – and enjoy the wilderness!
Explore the Ngorongoro Crater
Created by volcanic explosions, this area adjacent to the Serengeti, also has a huge section of the wildlife and forms yet another safari destination.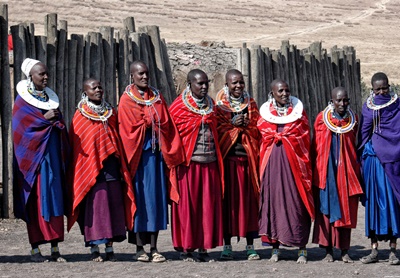 Visit the Maasai Villages
For a unique experience of the Tanzanian culture, you have to visit the Maasai Tribes and spend some time with them. It'll be a whole new world for you, coming closer to people who still live behind in time. Know about their lifestyle and heritage, food habits and much more, while interacting with the tribal folks.
Climb Mt.Kilimanjaro
If you are an adventure junkie and have the innate love for trekking, then you would love to go for a climb here! Africa's highest peak, Mt.KIlimanjaro is one of the best Trek points in the world. The mountain is surrounded by the UNESCO Heritage Reserve, and the view that you'll get to see will surely leave a mark on your memories!
Take a tour of the local markets in Arusha
The best part of a volunteering journey is that you'll get enough scope to mingle with the locals, shop and eat the way they do and live a life similar to theirs! Go for shopping at the local markets and pick up souvenirs that you can take back home.
Relax by the beaches in Zanzibar
An exotic destination for beach lovers, the vast stretches of sandy beaches will absolutely make you fall in love with Zanzibar. If you get tired after a week's work, then you can just go to the beaches and relax, and binge on cheap local food. There are also options for several water sports, including Scuba Diving and snorkeling. The East Coast of the island has incredible coral reefs, ideal for Scuba Diving.
Apart from these, volunteers in Zanzibar have several other things to do like shopping at the Spice Market, visit the Jozani Forest Reserve, take a day trip to Mnemba Atoll etc. All you need to do is – PLAN! And discuss your plans with the country coordinator, so that he can assist you and give you the best suggestions.

Why should I choose VolSol to volunteer in Tanzania?
Almost every person who decides to travel abroad to volunteer has some doubts and faces the trouble of choosing one organization through which they can fulfill their dreams. When we ask you to join our programs, it's obvious that this particular question will come to your mind.
With its presence in 19 destinations all across the globe, Volunteering Solutions provides a plethora of volunteering programs in each of these destinations.
In the last 10 years, since its inception, Vol Sol has placed more than 12,000 international volunteers on different projects as well as internship programs and has helped them nurture in their personal and professional lives.
Vol Sol values the importance of ethical and successful volunteering, and through its deep knowledge in this field, it places a candidate into a program which suits him/her the best, according to the field of interest, skills, and educational background.
Vol Sol is associated with locals NGOs, schools, hospitals, orphanages, HIV/AIDS clinics, women groups and other social welfare organizations across the globe. It is ensured by the dedicated VolSol team that volunteers/interns have a smooth and memorable journey while traveling, and they get to learn from their peers as well.
From the time a candidate generates a query, through the process of clearing doubts, filling the application form, making payments, access to Pre-Departure Guidebook, and reaching the volunteering placement location followed by Program Orientation – the VolSol Team takes care of everything. We have in-country coordinators and representatives who are specially appointed to help volunteers at the project sites.
Apart from these, Vol Sol provides help in various important divisions, such as;
● Providing Medical and Travel insurance at a nominal extra cost
● Raising fund for volunteers who face financial crunch to sponsor their trip
● Safaris and tour package to explore Tanzania
● Vehicle facilities for local traveling and airport drop for a minimal extra cost

Reviews From Past Volunteers Who've Worked In Tanzania
You can read more Reviews from the volunteers on our Facebook Page.
Also, take a quick look at the amazing photographs that our volunteers share with us, on our Instagram profile.
For more information about volunteering in Tanzania, you can simply drop us a mail at [email protected]
About The Author