Volunteer Work in Ghana: A Comprehensive Guidebook
2,523 Views
"Ghana will not be built in a day. But it should be built every day and the body that houses the eyes reading this owns the hands that will ensure this." – Nana Awere Damoah
Ghana is said to be West Africa's golden child. Traveling to Ghana is a doorway to the African culture and traditions; an introduction to the life in Africa. This West African country is known for its beaches, local cuisine, jubilant lifestyle, and the warm welcoming crowd.
Thus, providing a gamut of adventure options for you to choose from. There are several issues in the country, social as well as health-related, which need to be addressed and improved upon; HIV AIDS has been one of the most ghastly destroyers in recent past.
There are opportunities to work at orphanage centers, teach at local schools, help in community development and provide support, especially, in the healthcare departments. Volunteering Solutions offers extremely well-planned and affordable opportunities in Ghana, which aims at providing a better life to the host communities and for their overall development.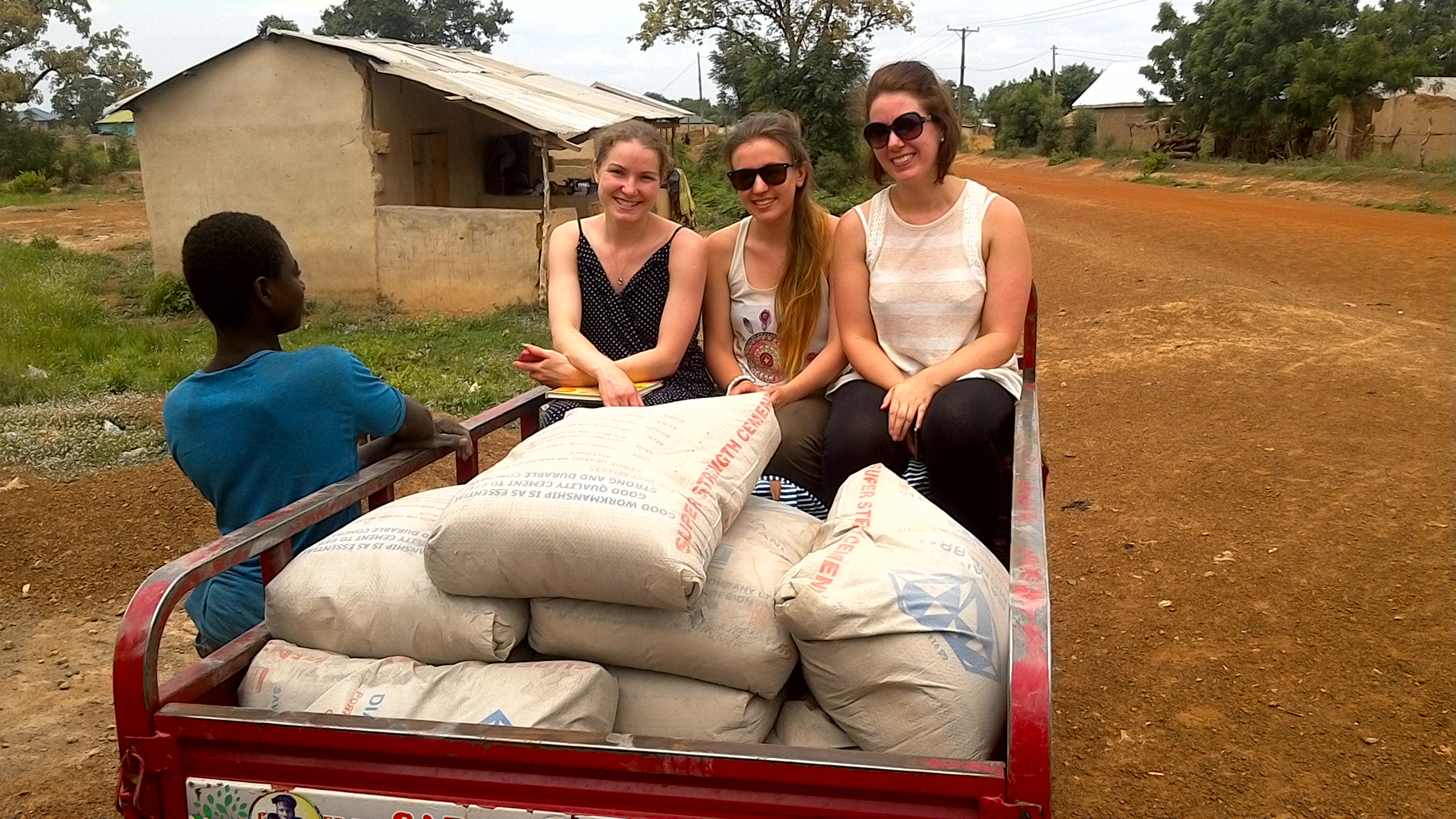 In this comprehensive guidebook, we have discussed everything that you need to know about your volunteer trip to Ghana. Take a quick look before you plan your journey.
Why should I volunteer in Ghana?
Volunteering in Ghana will be a great opportunity to help improve the quality of life of those who really need it while giving you a greater appreciation and better perspective on life in general.
Opportunity to work with friendly and hospitable people: The Ghanaians have the reputation of being the friendliest people in Africa, and they'll surely make you feel at home with their warmth and cooperation. Working with them will be fun and you'll get to know a lot about their culture and history.
Cultural immersion: Each region of Ghana has a unique cultural shadow that's most affected by the ethnic groups residing in that region. Volunteers can travel to different places in order to experience the diversity in culture.
Safe for solo/women travelers: While there might be myths related to the safety issues of solo/women travelers in Africa, Ghana can be termed as a comparatively safer nation where volunteers/ travelers have not faced any problems in the past. Considering the nature of the locals, the entire sojourn turns out to be an amazing journey.
To make a positive impact: Considering the fact that Ghana is a developing country, a little contribution from the volunteers will undoubtedly culminate to make some positive impact in the society. No matter which project you choose to join, your effort, time and money will not go wasted. It would be a perfect opportunity to give something back to the society.
Experience personal growth: A volunteering journey will always help you grow and become a better person. It'll make you more compassionate and empathetic while adding more values to your life. There will be challenges, and that, eventually, will make you a stronger person.

Why should I pay to volunteer in Ghana?
While you always have the option of going for a volunteer abroad program all by yourself, it is a much advised and better option to go through a placement organization. Not only do we know the best program fit for you according to your area of interest, skill level, and educational/professional background, we also make sure that you are provided with a comfortable sojourn.
You certainly would not want to burden yourself with the worries of your accommodation, traveling, food, cultural knowledge, and would want to focus entirely on your project; that is exactly what a placement agency helps you in.
The money charged from you in the form of the program fee is utilized in making all kinds of arrangements for your stay during your project days. This includes, but may not be limited to, accommodation, meals, orientation, pick up from the airport, local sightseeing, local staff support, and much more. A part of your fee is also utilized for the betterment of the projects, and to ensure sustainable development.
When you decide to take up a volunteering abroad stint, you are giving out a significant amount of your precious time for a good deed and gaining the experience of a lifetime. It is, thus, of utmost importance that you do it in the best way possible.

What are the volunteering opportunities in Ghana that are provided by VolSol?
Being one of the most popular volunteering destinations in Africa, Ghana attracts a lot of students and gap year travelers as well as backpackers who are enthusiastic and eager to contribute towards the development of the society in some way or the other.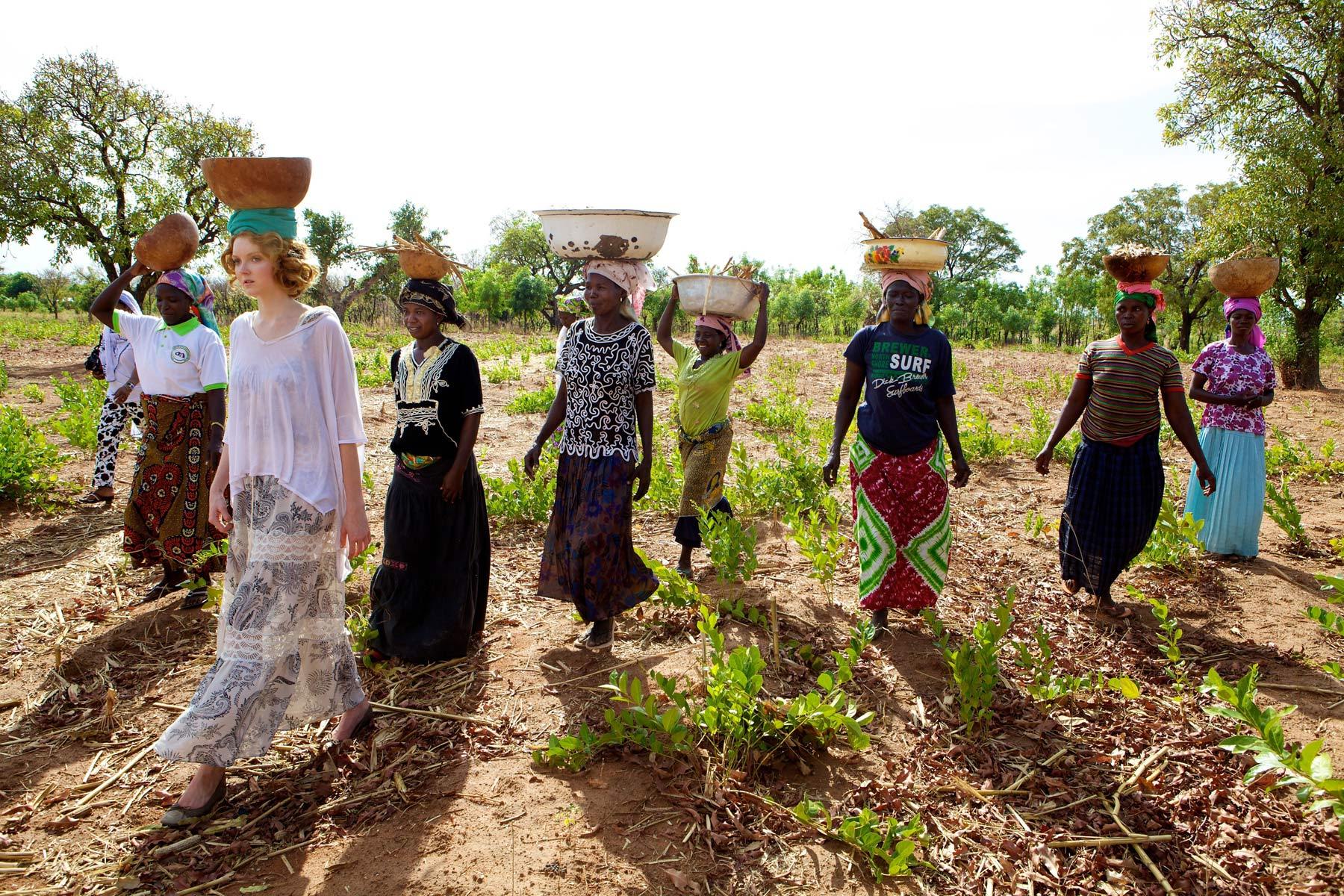 This project is exclusively designed for those who are looking for a meaningful cultural immersion. Participants joining this program will get to work for the Community Development in Tamale, and travel across some of the most famous destinations in Ghana.
It'll give an opportunity to witness the Ghanaian way of life, the culture, and customs of this beautiful country. This program is perfect for those who want to volunteer in Ghana during their Summer Break. Explore the National Parks, go for Wildlife Safaris, celebrate local festivals and attend tribal functions while being a part of this program.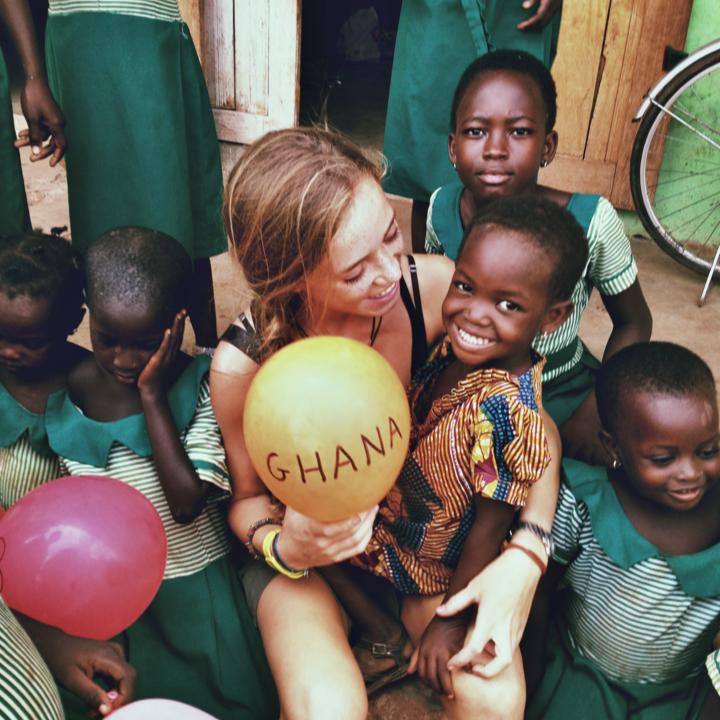 Those who don't have the time to commit for a longer duration, yet wants to contribute through volunteering and explore Ghana, can join this short-term program. Participants joining this program will have to work with the girls and teach them basic skills in English, Maths, Social Studies etc. Being a developing country, the female folks in Ghanaian society still deprived when it comes to education.
The main objective of the volunteers should be to encourage these girls to study, attend school regularly and strengthen their base. Volunteers in this program will enjoy a rewarding experience by assisting the teachers to deliver lessons. Apart from the work, volunteers will get two weekends to explore the wildlife in Ghana and visit the National Parks. They'll also get to mingle with the locals and learn about the culture, tradition, customs and cuisines.
If you want to work with the adorable little ones, then you can choose any of the above-mentioned programs that are available throughout the year for a minimum duration of 1 week to a maximum of 24 weeks. Those who are interested in playing football and are capable enough to coach the children, then the Football Coaching Program in Ghana would be the perfect one for you. It's all about being with the kids, teaching them with care, being patient till they learn and give wings to their dreams. The experience that the participants will gain would be extremely rewarding and satisfactory.
Volunteering for this project would give the participant an insight into the healthcare system in a developing African Nation. This project is meant for medical professionals and final year medical students who are expert in handling patients and can work in the areas of maternal health, mental health, surgery, laboratories, counseling, and testing. This would give them a chance to serve the society where there's lack of healthcare facilities and the adequate number of doctors to give proper attention to all the patients. Volunteers will have to perform 'hands-on' clinical work for 6 hours/ day, 5 days a week.
The main objective of this project is to help young disadvantaged females living in rural areas around Tamale. Volunteers work in a school where the aim is to educate the girl children in the area. Considering that Ghana is still a country that's struggling with certain social issues, girls have lived a neglected life for quite some time, until late when the educating the girls became a major concern of the country.
Participants joining this project will spend their time with the girls, teaching them basic English, Maths and Social Science, apart from other co-curricular activities. Volunteers can also guide these young ladies to be independent in future and earn their livelihood.
Volunteers joining this community development project will get to work with the localities in villages that are located around 15-20 km from the city of Tamale. The main tasks of the volunteers would be to renovate the schools and houses of the villagers in these areas, and also make villagers aware about hygiene and cleanliness. Participants will also get involved in the teaching project at the village schools during the days for a few hours.

What are the requirements to be a volunteer in Ghana?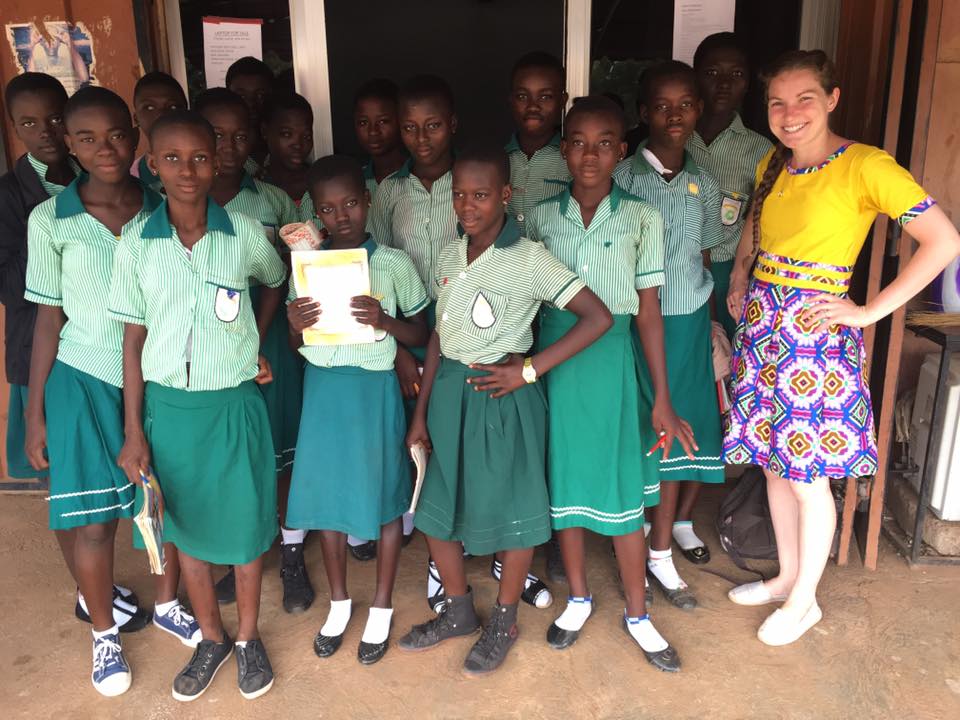 In order to be a volunteer for any of the programs in Ghana, one needs to be at least 17 years or more in age (18years or more for medical programs), needs to have a flexible and patient attitude, and must be willing to live out of their comfort zone. People can volunteer as individuals, in groups (students, corporate or friends), and/or with families. Volunteering is a serious task and needs immense focus and sincerity. So, if you have the motivation to help others, dedication to be a part of a project and, enthusiasm to travel and live out of your comfort zone, you can be a volunteer. There's no specific requirement as such, in order to serve the society.

What is the cost of volunteering in Ghana?
The cost to attend a volunteer program in Ghana depends mainly on the number of weeks you want to be a part of it as well as on the program itself. For instance, an Orphanage Program in Tamale would cost you near around $495 for a time period of 2 weeks to $1020 for a couple of months, in addition to a nominal registration cost of $250. This cost covers the major expenses during your stay in Tamale; like accommodation, meals (2-3 times a day), pick up from the airport, orientation, and training.
Every volunteer traveler must get travel & medical insurance before starting with their program. Volunteering Solutions, following its trend of end-to-end services, to help its volunteers get the insurance.
There will be 24/7 support for the volunteers and an in-country coordinator who'll be there to guide.
The Ghana Experience Tour would cost you $949 for 3 weeks, that would include your traveling to the main tourist attractions.
VolSol aims to keep the projects extremely affordable so that it's bearable for all.

What kind of accommodation and meals can I expect while volunteering in Ghana?
Volunteers will be provided accommodation with a Ghanaian host family in Tamale and this would be an incredible opportunity to know more about their daily life and their day to day chores. Rooms are provided on the same-gender sharing basis, with attached toilets having all basic amenities. You must remember that it's a volunteering journey and you shouldn't expect the luxuries that you otherwise enjoy at home, but we shall make sure that you have a comfortable stay while working in Ghana.
Volunteers will be provided meals as mentioned in the program itinerary (usually 2 meals a day). Hot and healthy Ghanaian cuisine will be served by the hosts. On weekends, volunteers are free to explore the food scenario beyond the household. Know about the best eateries from the in-country coordinator and try them out.

How will I reach the volunteering placement site in Ghana?
All our volunteering projects are located in and around Tamale. Kotoka International Airport in Accra has direct connections from North America and Europe. Delta Airlines, KLM Dutch Airlines, TAP Portugal, Turkish Airlines, Ethiopian Airlines, Kenya Airways, British Airways are some of the major airlines that have direct connections to Ghana. Tamale is well connected to Accra having daily flights between the two cities. You need to book your flight to Accra. The domestic flight from Accra to Tamale will be booked by our in-country program coordinator. The charges for the domestic flight can be paid by you when you are in Ghana.
The in-country coordinator will receive you at the Tamale Airport and take you to the accommodation. He'll also guide you to your project placement site after an orientation on the first day of your volunteering journey.

Can I know more about the Visa requirements?
While there are few countries that provide Visa on arrival, for volunteering in Ghana one needs to have a proper Visa applicable for a volunteer work. It is, thus, advised to get in touch with the Visa office of your country of residence or the embassy (if you are not the permanent resident of the country you are residing in) to have a clear idea of the kind of visa it would require for you to work in any other foreign nation.
Volunteering Solutions provide complete advisory services for its volunteers before they depart for the project, making it much easier for them to execute their task.

Do I need vaccinations before traveling to Ghana?
It is always advised to consult your physician or family doctor before traveling to Ghana. However, we would suggest the following vaccinations can be taken as a precaution before you begin your journey:
*Yellow Fever
*Hepatitis A and B
*Typhoid

Dos And Don'ts While Volunteering In Ghana
Volunteering, unlike usual traveling, involves a lot of interaction with the locals and hence, it becomes absolutely necessary to follow a certain set of rules that are applicable in a country among the locals. Being an African country, the customs and traditions of Ghana are hugely different from any developed Western country. Here is a list of Dos and Don'ts while traveling in Ghana, that'll surely help in making your trip more memorable:
Dos
Always use your right hand to exchange gifts as well as while eating. In Ghana, the left hand is considered to be the 'toilet hand' and is, thus, avoided to greet, eat or for gifting.
Once you enter a room, always greet everyone who is present there. Otherwise, you would find everyone staring at you awkwardly!
Learn a few basic words in the local language, and try to use them. This will make the local people believe that you are genuinely making an effort to mix with them, and they'll feel more comfortable in your presence.
Bringing a gift when visiting someone's place is a sign of good gesture. It would be highly appreciated.
If there's an elder, then remove your hat/cap while greeting him/her.
Dress moderately. You can seek the help of the in-country coordinator in case you need any help regarding the dress code for work or for any function that you might be attending while in Ghana.
Don'ts
No event begins before, at least, an hours delay from the mentioned time. Do not be a punctual audience and arrive on time for the event, unless you have ample of free time and enjoy waiting. It's called "Africa time".
But that doesn't mean you'll be late for work/ business meeting/ important appointments!
Don't sit with crossed legs in front of elders or the village chief as it'll be seen as an insult.
Don't take photographs of anyone without seeking their permission.
Do not make any derogatory or funny comments about religion or ethnic/political groups.
Since Ghana is a developing country and there's a huge chunk of population who suffers from severe poverty, wasting food or water is considered to be a bad habit. Don't waste food, water, or any resourceful thing. Even the smallest of the things value a lot in Ghana.
Things to do while volunteering in Ghana
Ghana is popular among travelers for its diverse wildlife, thick forests, secluded beaches and old forts. Here's a list of the things that we can do apart from volunteering in Ghana:
– Explore the natural beauty of the country. Go for wildlife safaris at the Mole National Park, which is the largest game reserve in the country. You'll surely get to spot some wild animals!
– Visit the Boabeng Fiema Monkey Sanctuary and get up close with a variety of species
– Visit the ancient city of Kumasi, which is said to be the cultural hub of Ghana
– Try to attend some of the Ghanaian cultural shows or festivals and you'll be mesmerized by the colors and vibrancy along with the drumbeats
– Take a break and escape to relax at any of the Atlantic Coast beaches
– Visit the local markets in Tamale and Accra
– Visit the Larabanga Mosque, which is the oldest mosque in the country

Why should I volunteer with Volunteering Solutions?
This is an obvious question, and almost every person who decides to travel abroad to volunteer faces the trouble of choosing one organization through which they can fulfill their dreams.
With its presence in 19 destinations all across the globe, Volunteering Solutions provides a plethora of volunteering programs in each of these destinations. In the last 10 years, since its inception, Vol Sol has placed more than 12K international volunteers on different projects as well as internship programs and has helped them nurture in their personal and professional lives.
VoSol values the importance of ethical and successful volunteering, and through its deep knowledge in this field, it places a candidate into a program which suits him/her the best, according to the field of interest, skills, and educational background.
Vol Sol is associated with NGOs, schools, hospitals, orphanages, HIV/AIDS clinics, women groups and other social welfare organizations across the globe. It is ensured by the dedicated VolSol team that volunteers/interns have a smooth and memorable journey while traveling.
From the time a candidate generates a query, through the process of clearing doubts, filling the application form, making payments, and reaching the volunteering placement location – the Vol Sol team takes care of everything. They have in-country coordinators and representatives who are specially appointed to help volunteers at the project sites.
Apart from these, Vol Sol provides help in various important divisions, such as;
Raising fund for volunteers who face financial crunch to sponsor their trip.
Providing Medical and Travel insurance at a nominal extra cost.
Trips and tour package to explore other locations in Ghana.
Vehicle facilities for local traveling and airport drop at some extra cost
Reviews of past volunteers who worked with us in Ghana:
To connect with past volunteers, you can check our Facebook Group as well as Facebook Page. You can also drop us a mail at [email protected] in case you need any further help.
About The Author