Volunteer Work In Thailand – A Comprehensive Guidebook
6,579 Views
This guidebook will take you through all the questions that might be lingering on your mind since the time you have had the thought of volunteering in Thailand.
Let's take a quick glance at what this guidebook will talk about:
Prologue
Thailand is one of the most traveled destinations in the world, and most millennials are redefining their way of traveling by opting to volunteer.
It is mostly gap year travelers/ university or college students who travel abroad to work in order to enhance their career graph, now even couples and families are taking up volunteering trips to different destinations across the world to add some meaning to their life while contributing towards society.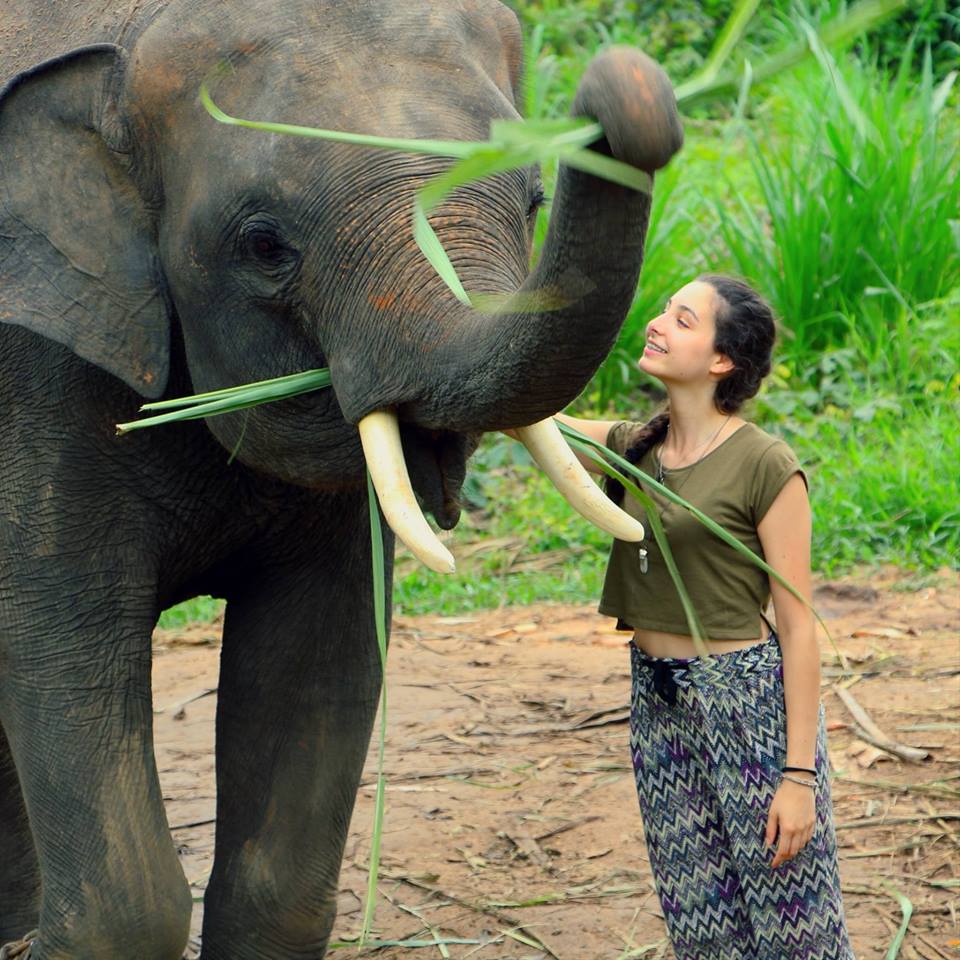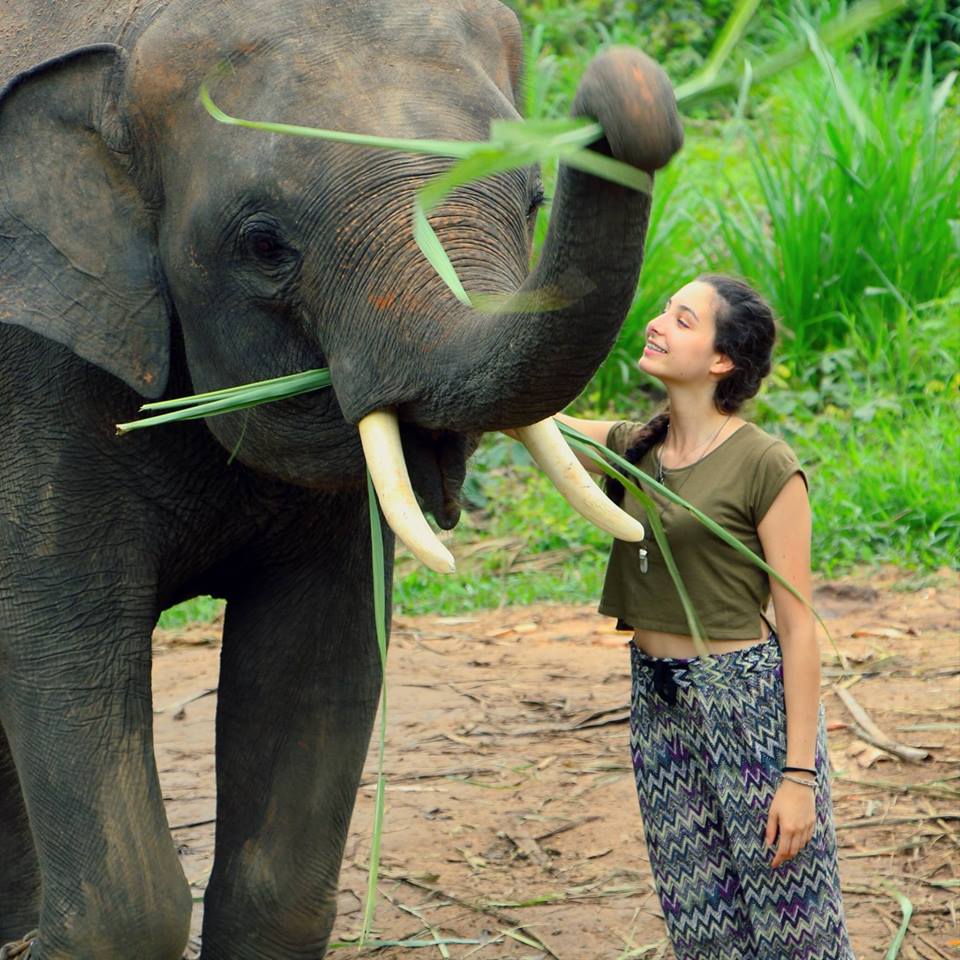 While some people volunteer essentially to enhance their CV, others do it in order to know a different culture more closely. Other than these, volunteering abroad provides various other elementary benefits to anyone taking up this act of altruism as a part of their expedition, such as:
It's an incredible opportunity to meet new people from all across the world.
You'll be able to shed your fear of traveling alone.
You can connect to like-minded people and make friends for life.
You'll get to stay with the locals and have a closer interaction with them.
You'll explore the place very differently, unlike other tourists.
You'll understand that language can never be a barrier, and emotions can help you communicate.
To add to that, you'll definitely learn the basics of a new language!
You'll add an interesting chapter to your travelogue.
This guidebook aims to clear all your questions regarding a volunteer trip to Thailand, for example, what exactly to do, where to stay, where to travel, the do's and don'ts of Thailand, and various other doubts that might arise while you decide about your volunteering journey.
Volunteering Solutions, with its experience of over 16+ years in the industry of volunteer placement, aims to provide one of the most unique volunteer experiences to all of its overseas participants.
The details provided in this paper are a result of some extensive research and observation work done by the team of Volunteering Solutions in these last few years.

Why should I volunteer abroad?
"You make a living by what you get. You make a life by what you give." – Winston Churchill.
Traveling is more like therapy – a retreat that each one of us needs at some point or the other. Some people travel to explore other places, while some travel to know more about themselves.
Setting out for a volunteering journey abroad has two major attributions – first, you will get to know how small you are in this larger world, and second, you'll realize the fact that no matter how small you be, you still have immense potential to make some difference to someone's life.
Volunteering for a project is a way to improve the quality and standard of living for those who are refrained from life's basic happiness, this noble deed provides enormous benefits in return to the volunteers as well. Volunteers who are high school pass-outs get a huge boost to their academic records they appreciate their chances to enter the university of their choice. Also, those who are still under graduation and looking for an internship opportunity overseas can benefit from such volunteer projects to provide a strong thrust to their career, especially, students from medical backgrounds.
This, however, does not confine to only students and gap year fellows.
Many families have been observed to take up volunteer abroad vacations lately, where they choose to travel and volunteer abroad rather than just a simple luxury vacation. This helps them bond more with the members and provides a platform for their children to see the hardships of life and learn to value them.
Above all, the entire process of volunteering is extremely peaceful and satisfying, and showers one with happiness and love.

Why should I volunteer in Thailand?
Thailand is one of the most rapidly growing countries in the world, where tourism has extensively flourished in the last few years. According to a record, Thailand witnessed more than 6 million footfalls in 2015, making it one of the most visited destinations.
However, if we think logically, then how many out of those 6 million must have traveled to make a difference in the life of those in need in Thailand?
Rather than waiting for someone else to be an inspiration, why don't you start the noble job by yourself with our help and spread smiles among the ones who deserve it?
A volunteer travel opportunity in Thailand is always better than a regular holiday visit.
And here are some essential reasons for the same:
It's affordable:

Your stay, meals, itinerary, excursions, and a lot more are all covered in the nominal fee that you pay to the placement agency.
It's safe:

There are more volunteers whom you work and stay with, giving you the assurance that you're not alone.
Local support

: A dedicated local coordinator is appointed by the placement agency who is available 24*7 for all kinds of support and guidance.
Global networking:

International volunteering is a way to meet and interact with people from different parts of the world and all walks of life. You get to meet and connect with like-minded people and learn about their country's ethos and lifestyle.
Skill enhancement:

Working abroad under a volunteer program lets you hone your skills, along with acquiring several new ones. The challenges you face in completing the assigned tasks during your volunteering program will help a lot in enhancing your skill set and knowing more about yourself.
And then of course, you'll get to explore the beautiful beaches of Koh Samui and Pattaya, tap your feet at the pubs in Bangkok, relax and play with the elephants in Chiang Mai, and slurp on some delicious Thai curry and amazing seafood available at the floating markets.

Where and how to volunteer in Thailand?
Now there comes the real concern: Where to volunteer and How to volunteer in Thailand?
While, one can always take up a volunteer trip to Thailand as an individual, volunteering through a professional placement organization is always a better idea, and highly recommended.
This is for the plain reason that they are professionals and understand the process in and out. The hassle of finding a relevant project for yourself, getting a place to stay, searching for places to eat, and looking for a local guide; all are taken care of.
This leaves you free to focus and dedicate your entire time to the project.
Volunteering Solutions has 7 volunteer programs in Thailand placed in 2 different locations – Bangkok and Chiang Mai, and each one is unique in its own way. Each of these projects focuses on particular areas and it is ensured that your contribution adds something to the sustainable growth of the project.  

What are the volunteer projects in Thailand I can take part in? What would be the duration of these projects?
As mentioned earlier, there are 7 programs in Thailand that can be broadly categorized according to their project locations. The duration may vary from project to project. The minimum duration is for 1 week and can be extended to 24 weeks.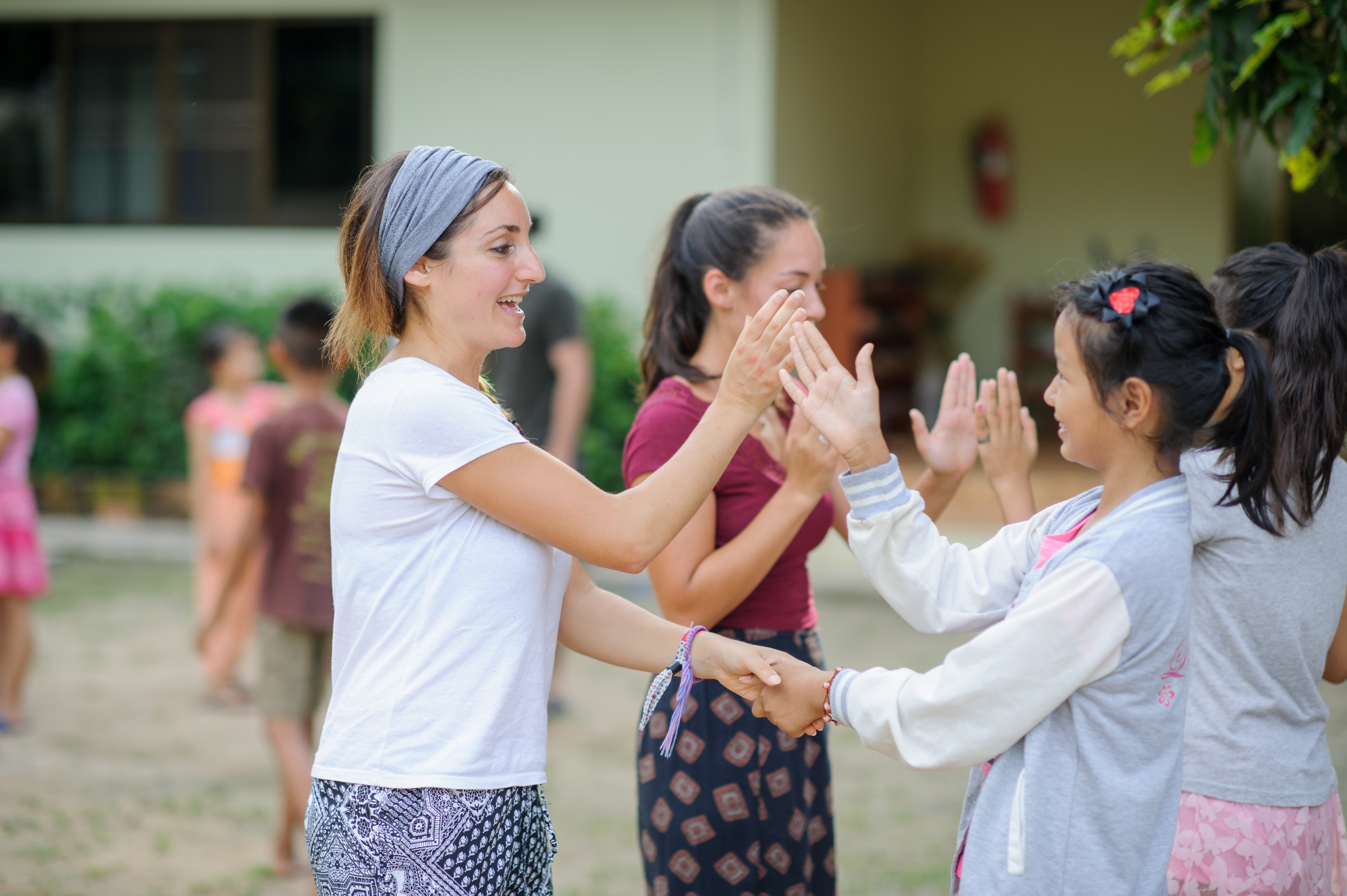 Volunteer Projects in Bangkok:
One of the most popular volunteering programs in Thailand, this all-encompassing journey will take you through the hustle & bustle of Bangkok, before you end up working with the locals for a community-building project in Sangkhlaburi. Explore rural Thailand, get to know more about the lives of the people, and soak in the goodness.
Finally, when work gets over, set out for some fun and frolic, as you'll get to hop around some of the most exotic beaches of Thailand.
2-Weeks Special Volunteer & Travel Program
This program is specially curated for those who have little time in hand, yet are eager to volunteer & travel abroad. Volunteer at an elephant camp in Chiang Mai, assisting mahouts with their daily chores. Trust me when I say this, you're going to fall in love with the gentle giants – with whom you'll be spending most of your time!
Coming to Bangkok, explore the temples and the crazy nightlife – before you head off to relax, detox, and get tanned on the beaches in Krabi.
Volunteer Projects in Chiang Mai:
Ever imagined spending your days around elephants? Well, that's what you're going to experience here! As a volunteer at the elephant camp, you'll be working with mahouts, collecting elephant feed from the forest, helping in making their vitamins, taking them for walks, morning and evening baths, and taking care of baby elephants. During your free time, you'll get to explore the quaint city tucked in Northern Thailand.
P.S: You'll also get to see how paper is made from elephant poop!
If you've got a knack to teach and wish to spread the lights of education, then this would be a perfect program for you. You'll get to volunteer at local schools in Chiang Mai, where you'll be able to help children improve their English vocabulary. You don't have to be a professional teacher for this, nor do you need any specialized degree! All you need is patience and enthusiasm, to encourage these children and help them learn English as a language.
This is an excellent opportunity for media and journalism students who wish to work alongside professionals and gain first-hand work experience, that'll definitely add some stars to your Resume. As an intern, you'll be working with Northern Thailand's most successful English-language entertainment magazine.
If you are a pre-med, medical, or nursing student, then this medical internship will be a great learning experience for you. As an intern, you'll mostly be shadowing senior doctors during their daily schedules at the hospital, and get first-hand knowledge of the healthcare system in a developing Asian nation. There are various departments in the hospital and you'll get to choose which department you want to work in (this will depend on your experience and expertise).
As a volunteer for this program, you'll be working with young monks (between 12 to 18 years old) and helping them improve their English communicative skills. Apart from that, you'll also help them in learning how to use the desktop/ laptop. While these monks have a deep understanding of life and are walking on the path of wisdom, they are still grappling with the latest advancements in science and technology. Hence, as a teacher, your mail role would be to nurture their communication skills and be a window for them, to see the world.
Who can volunteer in Thailand?
There is no hard and fast set of rules to being a volunteer. All it takes is dedication, enthusiasm, sincerity, and patience.  Anyone who has these qualities can be a volunteer.
However, there are certain basic prerequisites that one should keep in mind before planning to volunteer in Thailand.
– The age of the interested candidate must be at least 17 years while applying for the project.
– Must be ready to work hard and religiously.
– The volunteer needs to have an open mind and a positive approach towards the project.
– Must add creativity to the project.
– Since there are programs associated with children, volunteers should not have any past record of criminal activities.
– Interested participants should be in good mental and physical health.
– Participants opting for Medical Programs should have proper educational certificates in order to be a part of those particular projects.

How much would it cost to volunteer in Thailand?
The cost to attend a volunteer program in Thailand depends mainly on the number of weeks you want to be a part of it, the type of the program you want to attend, and the destination which you want to work at.
Volunteer projects in Bangkok start from a fee of $1199 for 2 weeks.
The volunteer program in Chiang Mai starts from $650 for 1 week. An extra fee of $400 has to be paid per week, in case a volunteer wants to extend their registered tenure of working.
It must be remembered that a fee of $229 has to be paid at the time of your registration for a program.
This will be a separate registration fee, which is over and above the program fee altogether.
Also, every volunteer traveler must get travel & medical insurance before starting with their program. Many agencies do not get into this process and ask you to handle it by yourself. However, few organizations do help and guide the volunteers to get the insurance documents and charge a meager extra cost for this additional service.
Volunteering Solutions, following its trend of end-to-end services, always helps its volunteers get insurance.

What kind of accommodation facilities can I expect in Thailand?
Volunteering Solutions takes care of the accommodation of all its volunteers in the best possible manner.
Volunteers are provided accommodation in a volunteer's home in Chiang Mai. Accommodation is on sharing basis with other volunteers. The volunteer house accommodations are located in safe and secure neighborhoods within Chiang Mai City.
For volunteers working in the Elephant Program, accommodation is provided at the elephant camp itself (Mon- Fri). All rooms have an attached western toilet and showers. On the weekends the volunteers are welcome to stay at the home in Chiang Mai (if space is available). If a room is not available there during any weekend, volunteers will have to cover the cost of their own accommodation for those two days.
In Bangkok, accommodations are provided in the volunteer house which has good road connectivity via the BTS Skytrain system. All bedrooms are well furnished and have air conditioners. Rooms are allotted on a same-gender sharing basis. The entire house is wifi enabled.
This volunteer house is in a well-known residential area and is very safe too. The area is well-kept and clean too. A ride to Skytrain station would cost around 20 Thai Bahts (80 US cents).
What additional cost would I need during my stay in Thailand?
Thailand is a developing nation and the cost of living that one may have to bear while volunteering inheres is not too high; however, it does depend on the kind of activities you indulge in and the standard of living you would want to maintain. The official currency of Thailand is
Thai Baht (THB). Below is the current exchange rate of THB for different international currencies:
1 USD = 35.38 THB
1 EUR = 37.72 THB
1 GBP = 43.67 THB
While a good meal for two in a decent restaurant may cost you somewhere around $15-$20 (including beer), a rented room may not cost you any less than $200-$400 per month for a single room accommodation. This, however, also depends on the city where you are volunteering. For example, the rates for a rented room while volunteering in Bangkok might be a bit higher than the ones in Chiang Mai. Similarly, various activities and things may differ on price scale for different program locations in Thailand. This may include but is not limited to, transportation, meals, groceries, etc.

When do I need to arrive in Thailand for my program? What will happen once I arrive here?
All volunteers and interns need to arrive in Bangkok on Friday. Airport picks up is provided by us from Suvarnabhumi International Airport (BKK). Pick-up timings are fixed between 8 AM to 8 PM.
If you are already in Bangkok, VolSol can arrange for a pickup from your local address/lodging/hotel. However, you will need to inform your in-country coordinator well in advance of the same.
Early arrivers can check for the local services, and sim cards, from the airport itself. Telco sales counter is at the arrivals area (on exiting the customs).

Does Volunteering Solutions help with Visa?
Most volunteers participating in a short-term volunteer travel experience in Thailand can enter the country on a 30 days tourist visa which is available to the majority of nationalities on arrival at the airport itself. It is also possible to attain a 60 days tourist visa prior to arrival in Thailand.
We can also help you attain 90 days Non-Immigrant Visa as well. However, this takes a longer time to apply for and requires a lot of paperwork. Please contact us for further information on the same.
Please Note: During your time of volunteering, if you leave Thailand (for example: to spend a weekend in Cambodia and Laos), it will be your responsibility to re-enter Thailand and get the relevant Visa at the border.
What vaccinations are required before arriving in Thailand?
Thailand is a safe country for travelers. We would suggest you carry your general medicines before you travel to Thailand. Further, we also recommend you consult your doctor before flying, in case there's any special medication that you might require.
We recommend the following basic vaccinations for your safety:
Hepatitis A and B
What are the Do's and Don't in Thailand?
Every country has some values and travelers are advised to abide by those. Thais are usually very easygoing, humble, polite, and warm and their patience, tolerance, and acceptance levels are commendable. Most social indiscretions committed by you will be forgiven without you even realizing it. Thais know that foreign visitors have their own customs and different ways of doing things, but if you are aware of some of the do's and don'ts you will surely earn respect from your Thai hosts.
The following list will help you to know how you should conduct your behavioral patterns to avoid embarrassment during your trip. In case you are not sure about what to do in a particular situation, just follow the people around you and do the same.
Don't
Don't show disrespect towards the Royal Family as it might take you to jail. Thai people have immense respect for the Royal Family and anything against them is considered to be a crime.
Do not criticize the regime or any act of the ruler.
Don't take Buddha images out of the country. Strictly speaking, it's against the law to take or send Buddha images out of the country unless you've taken special permission.

However, this doesn't mean that stores won't sell them to you. They will sell them to you, but won't necessarily tell you about the regulations. If the image is small enough to fit in your handbag and doesn't come to anyone's notice then it's fine, but still keep the law in mind while buying.
Don't be extremely affectionate in public! Public display of affection between a man and a woman is usually frowned upon.
Do not touch a Thai person's head or ruffle their hair. Apologize if you accidentally touch somebody's head. The head and the feet are two symbolic parts of the body. The head, being the highest part, is treated with great respect. It's taboo to touch a Thai on the head, even to express fondness. In the same light, it is considered rude to point one's feet at anyone.
Don't place your feet on the table while sitting, don't point to anything with your feet and don't touch anybody with your feet. It's considered rude to point one's feet at anyone. When sitting on the floor, Thai men usually sit cross-legged, while women fold their feet under their legs.
Don't touch a Thai woman without consent. Despite the image portrayed in some bars and clubs, the majority of Thai women are conservative.
Don't sunbathe nude. This is offensive to most Thai people although nobody is likely to say anything if you do so

.

Don't get offended if someone asks you about your age, profession or marital status. It's a very common thing in Thailand to ask personal questions.
Do's
Do dress properly whenever you are visiting a temple or shrine.
Make sure to remove your shoes before entering a religious institution, someone's house, or even a shop.
Show respect to the monks as they are considered humans of a higher league.
Do respect all Buddha images. Buddha images are held sacred and offensive acts are punishable by imprisonment even if committed by foreign visitors.
Show your love to Thai kids, when you come across them on the streets. Thai people are very affectionate towards kids and would appreciate your act as well.
Do eat in the Thai style. Use the fork to load food onto the spoon.
Learn basic phrases like 'Hello' and 'Thank You'. This would help you to befriend locals easily.

Do smile a lot! Thailand is known as 'The land of Smiles' and therefore, a curve on your face will always be good for you.
Greet the people with traditional

Wai

, as that would be more courteous than a handshake.
Places to visit in Thailand:
One can never fall short of things to do in Thailand! If nothing, you can just sit by the beach and watch the waves break at the shore.
Visit the Grand Palace
For 150 years the palace was home to the king, his court, and the entire government of Thailand as well as the Royal Mint. The Grand Place in Bangkok should be explored by all travelers, as there's so much to discover within the area of 218,400 sq. meters.
Explore the Floating Markets
Once popularly called 'The Venice of the East', Thailand still has several floating markets that offer a unique shopping experience to visitors. Starting from finger-licking delicious food to tempting souvenirs – you'll get it all there!
Enjoy a relaxing Thai massage
Thai massage is extremely famous all over the world, and being in Thailand, how can you even miss Thai massage? Every small town and city is guaranteed to have many massage parlors and the prices are very cheap compared to what you would pay back home.
Take a trip to Koh Phi Phi
Shooting to fame after the Leonardo DiCaprio classic 'The Beach' as well as appearing in James Bond, Koh Phi Phi is a stunning island situated in the province of Krabi, this island is a must-visit on any trip to Thailand. After visiting this staggeringly beautiful island no beach will ever feel as beautiful.
Go crazy and enjoy the nightlife in Bangkok
Bangkok is popular for the madness of the night and missing that madness is a sin! Visit Nana Plaza which is rumored to be the largest sex complex in the world, full of amazing bars and seductive girls!
Spend time with the elephants
Thailand has a huge elephant population and you can happily spend your time with the lovely giants – playing with them feeding and bathing them.
Savor the local street food
Nothing can be compared to Thai street food! From Thai curries to Pad Thai noodles and Khao-Suey to all fried seafood – the street food in Thailand would make you crave more. Although VolSol would provide you with meals during the weekdays, you are free to explore as much as you can during the weekends.
Take a trip to Wat Arun
There are more than 31,000 temples, monasteries, and wats in Thailand – Yes! You read it correctly! However, Wat Arun, named after Aruna – the God of Dawn, is immensely beautiful and worth visiting at least once in a lifetime! The temple sits on the banks of the Chao Phraya River and is one of the most stunning sites you can see.
Visit Dui Suthep
This is a mountain that stands at over 5400 ft, just 12 km from Chiang Mai. From here, one can get the best view of Chiang Mai, and also visit the 13th Century old wats that portray unique architectural grandeur.
Go for snorkeling and scuba diving
Thailand is one of the best places to try snorkeling and scuba diving. Explore the marine and coral beauty as you spend your time underwater!
There are several other things that you can do while in Thailand – for example, take a ride on the Thai-Burma Railway, visit the Erawan Falls, take a trip to the city of Ayutthaya, explore the Chiang Mai night bazaar, among other things.
Our in-country coordinators will always be there to help you while planning your trips. You can get in touch with them whenever you feel the need of doing so.

Why should I volunteer in Thailand with Volunteering Solutions?
This is an obvious question, and almost every person who decides to travel abroad to volunteer faces the trouble of choosing one organization through which they can fulfill their dreams.
With its presence in over 20 destinations all across the globe, Volunteering Solutions provides a plethora of volunteering programs in each of these destinations. In the last 10 years, since its inception, VolSol has placed more than 11K international volunteers on different projects as well as internship programs and has helped them nurture their personal and professional lives.
VoSol values the importance of ethical and successful volunteering, and through its deep knowledge in this field, it places a candidate into a program that suits him/her the best, according to the field of interest, skills, and educational background.
Vol Sol is associated with NGOs, schools, hospitals, orphanages, HIV/AIDS clinics, women's groups, and other social welfare organizations across the globe. It is ensured by the dedicated VolSol team that volunteers/interns have a smooth and memorable journey while traveling.
From the time a candidate generates a query, through the process of clearing doubts, filling out an application form, making payments, and reaching the volunteering placement location – the Vol Sol team takes care of everything. They have in-country coordinators and representatives who are specially appointed to help volunteers at the project sites.
Apart from these, Vol Sol provides help in various important divisions, such as;
Raising funds for volunteers who face a financial crunch to sponsor their trip.

Providing Medical and Travel insurance at a nominal extra cost.

Trips and tour packages to explore other locations in Thailand.

Vehicle facilities for local traveling and airport drop at some extra cost.
Volunteering Solutions wants to help you in this journey of yours and wants to make it memorable in every possible way.
For more information, check out the website or mail us at [email protected]
About The Author