Volunteer Work In Kenya: A Comprehensive Guidebook
1,991 Views
Known as Africa's original safari destination, Kenya is popular among all kinds of travelers and for the past few decades, volunteers from all over the world joined hands to elevate the underprivileged Kenyan societies.
A jewel of East Africa, this country is immensely different from that of the western world, and once you visit Kenya for a volunteer trip, you'll realize how happy people can be with their simple ways of life. You'll get the opportunity to meet and get acquainted with various ethnic groups, get closer to them and understand their culture more deeply, and help them in whichever way you can so that they can live a better life in future.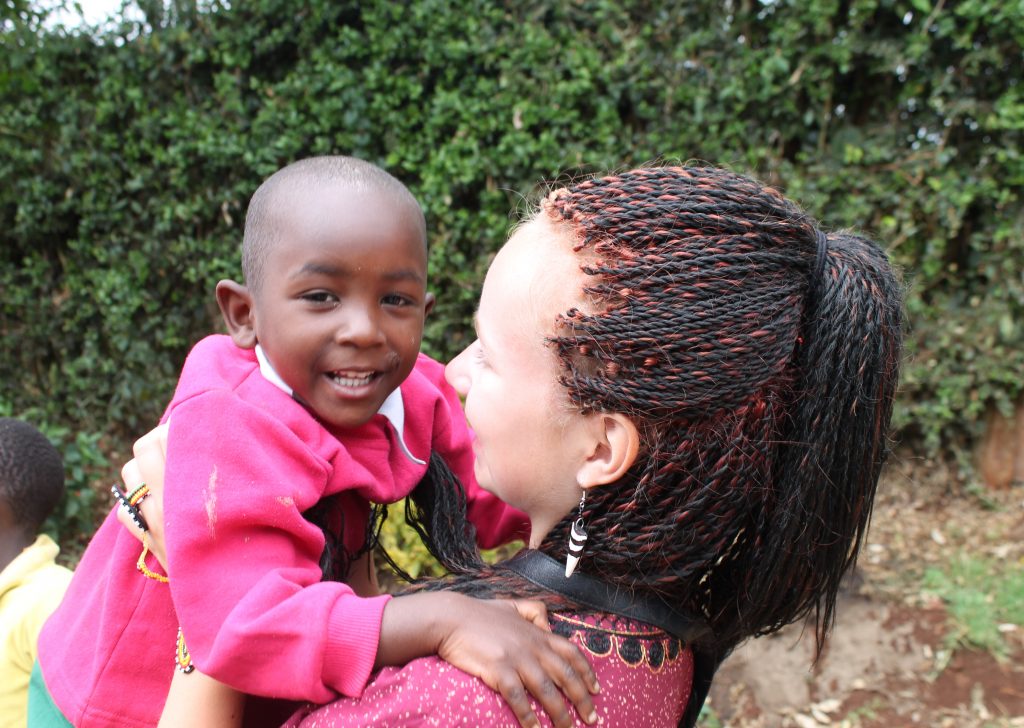 In this Comprehensive Guidebook, we have tried to answer all the questions that might pop-up in your mind when you think of volunteering in Kenya.
Why should I volunteer in Kenya with Volunteering Solutions?
Quite obviously, this question will strike you while deciding your project with us. But then, there are certain benefits of volunteering abroad with an organization and we are one of the best when it comes to the service and guidance we provide, along with the opportunity to make a difference.
With our presence in 20 destinations all across the globe, Volunteering Solutions (Vol Sol) provides a plethora of volunteering programs in each of these destinations. Vol Sol values the importance of ethical and successful volunteering, and through its deep knowledge in this field, it places a candidate into a program which suits him/her the best, according to the field of interest, skills, and educational background.
In the last 11 years, since its inception, Vol Sol has placed nearly 13,000 international volunteers on different projects as well as internship programs and has helped them nurture their personal and professional lives. Not just that, but we take care of the fact that you can have an experience worth cherishing throughout your life.
We are associated with NGOs, schools, hospitals, childcare centers, HIV/AIDS clinics, women groups and other social welfare organizations across the globe. It is ensured by the dedicated Vol Sol team that volunteers/interns have a smooth and memorable journey while traveling abroad.
There's an efficient in-house team that will assist you from the time you generate a query, through your application procedure, your flights and Visa issues and provide you with a Pre-Departure Guidebook that has all the necessary information. There's a team of in-country coordinators and representatives who are specially appointed to help volunteers at the project sites.
The other facilities that you can expect from being a Vol Soler are as follows:
Raising fund for volunteers who face financial crunch to sponsor their trip.
Providing Medical and Travel insurance at a nominal extra cost.
Trips and tour package to explore other locations in Kenya, most importantly the safari tours.
Vehicle facilities for local traveling and airport drop at some extra cost.
Certificate of project completion that'll benefit your career.
Which volunteer programs are available in Kenya?
No matter which project you choose to volunteer in Kenya, you'll get ample scope to touch the lives of the locals and make a difference. Being one of the most popular volunteering destinations in Africa, Kenya attracts a lot of high school students, gap year travelers as well as backpackers who are enthusiastic and eager to contribute towards the development of the society in some way or the other.
All the programs in Kenya are available throughout the year.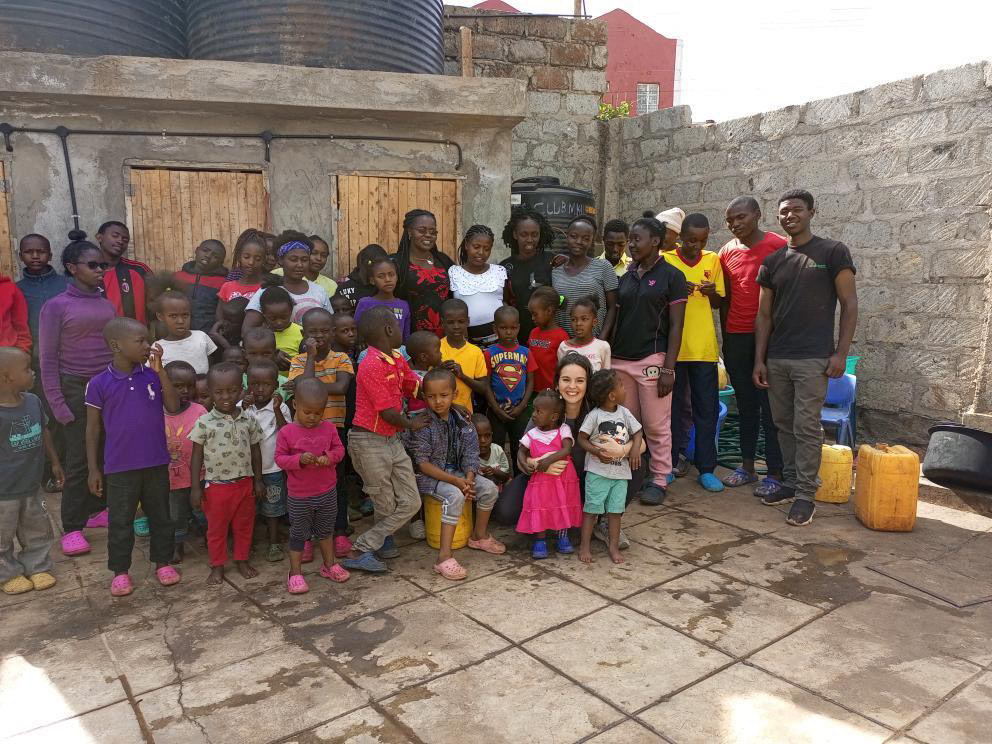 For those who have a time crunch, yet wish to explore Kenya's wildlife scenario while volunteering at a childcare center – this program would be a perfect choice!
Crafted especially for students looking for a Spring Break/ Summer Break in Kenya, the VolSol team has designed this program to fit the best that Kenya has to offer.
Make the most these 2 weeks by enjoying thrilling safari tours in Maasai Mara, along with night camping amidst wilderness. Needless to say, you'll get to spot the Big 5 and capture some amazing photographs! You'll also be spending quality time with the little kids at a childcare center in Nairobi, and shower them with the love and care that they deserve. Volunteers will also get to take a tour of the Mamba Village and Bomas of Kenya.
Cost of the trip – $800 (including the Maasai Mara safari and camping)*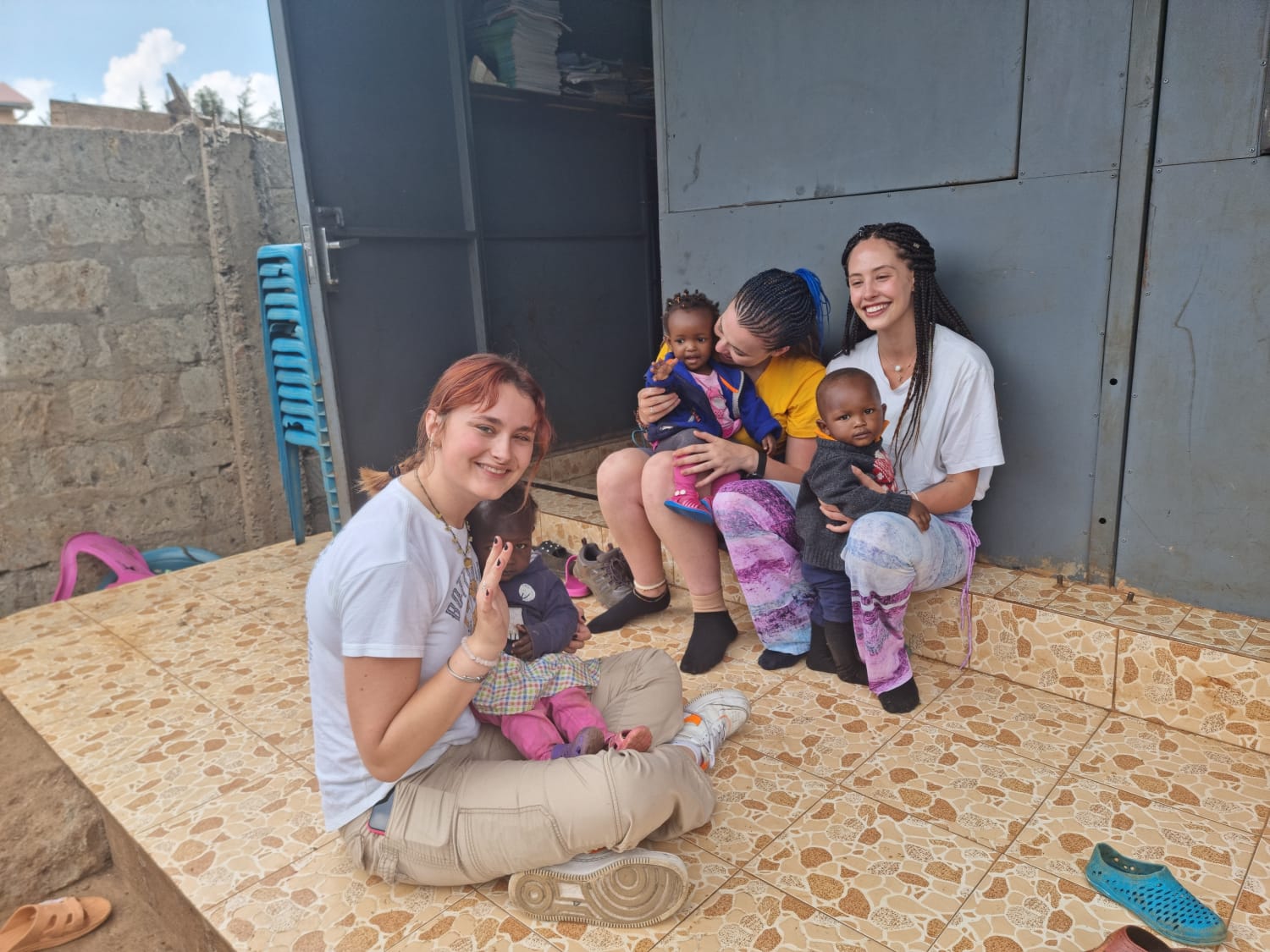 Are you one of those who loves to spend time with kids? Have you always longed to work with underprivileged kids to share some love and happiness with them? Then, now is the time for you to set out and work at a childcare center. Being a volunteer for this project, you'll be placed in childcare centers in and around Nairobi. There are too many kids sheltered here, and not many caretakers – hence the contribution of the volunteers is extremely valued.
Get involved actively and assist the local staff and caretakers in their daily work to help run the centers in a better way; such as cleaning and tidy the homes as well as cooking. You can also teach English to the older kids once they return back from the schools.
This project is available throughout the year, with a minimum duration of 1 week. But it would be great if you can spend at least 2 weeks to make a real change.
Cost of the trip – $270 for 1 week and $390 for 2 weeks.
This volunteering project is the most popular one among high school and university students. As an English Teacher, you'll be teaching basic lessons to kids in rural and suburban schools. Usually, volunteers work alongside the staff English teachers or even lead the classes in improving the pronunciation and conversational skills.
Apart from English, volunteers can also teach mathematics, science, geography, social sciences, history, physical education, art, and music. The main focus should be on the learning of the students and how much you can help them in having a better future. It'll be good if you can come up with activity-based teaching methods.
Cost of the trip – $270 for 1 week and $390 for 2 weeks.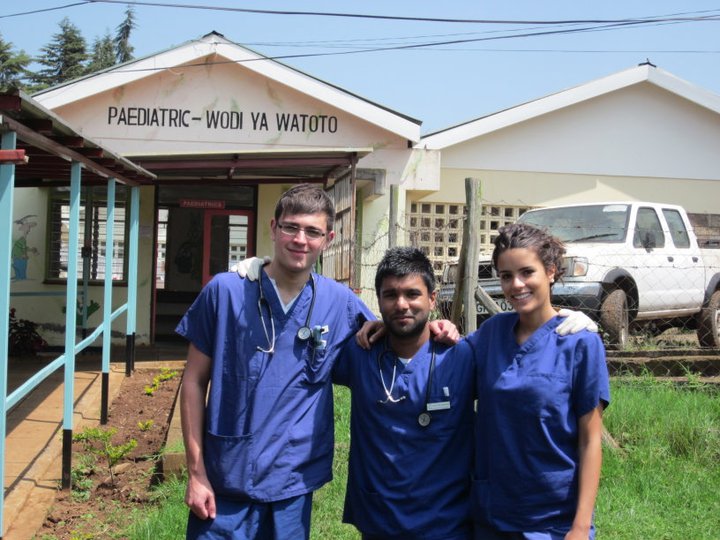 For all pre-med, medical, nursing students as well as medical professionals, the healthcare volunteering project in Nairobi will be extremely meaningful. It'll be an opportunity for you to serve the sick and destitute people living under difficult circumstances. You'll also get an opportunity to know more about the healthcare scenario of Kenya.
Students will get first-hand working experience while assisting and shadowing the professionals. The main tasks under this project would be checking blood pressure, suturing wounds, doing rounds with patients and work in areas of maternal health, surgery, laboratories, counseling, and testing etc.
Cost of the trip – $270 for 1 week and $390 for 2 weeks.

What are the requirements to be a volunteer in Kenya?
In order to be a volunteer for any of the above-mentioned programs in Kenya, one needs to be at least 17 years or more in age (18 years or more for medical programs), needs to have a flexible and patient attitude, and must be willing to live out of their comfort zone. Volunteers should be open-minded and understand that no luxuries would be available on this journey.
People can volunteer as individuals, in groups (students, corporate or friends), and/or with families. Volunteering is a serious task and needs immense focus and sincerity. So, if you have the motivation to help others, dedication to be a part of a project and, enthusiasm to travel and live out of your comfort zone, you can be a volunteer.
Volunteers who are keen to work with children will have to provide the Criminal Background Check Report. Medical volunteers will have to provide their college enrollment documents and a copy of their passport.

What kind of accommodation and meals can I expect while volunteering in Kenya?
Volunteers either get to stay at the volunteer house in Nairobi or with a host family in homestay accommodation. The volunteer house is taken care by localhost mother and has all the modern amenities available to ensure a comfortable stay for the volunteers.
Rooms are provided on the same-gender sharing basis, with attached toilets having all basic amenities. You must remember that it's a volunteering journey and you shouldn't expect the luxuries that you otherwise enjoy at home, but we shall make sure that you have a comfortable stay while working in Kenya.
Volunteers will be provided with 2 meals every day (Breakfast and Dinner) on weekdays and three meals during the weekends. Typical meals include Ugali, Chapati, Chai (Tea), bread and rice with vegetables and fruits. However, we would suggest you eat out on weekends and savor the delicious cuisine of Kenya! Binge on some roasted meat and other local delicacies.

Can I know more about the flights and Visa requirements?
Volunteers will have to take a flight to Jomo Kenyatta International Airport in Nairobi, which is the busiest airport in East Africa and serves as the hub for international flights in that region. It is well connected with flights from major European, Middle Eastern and Asian cities. Some of the major airlines operating in Kenya are Kenya Airways, British Airways, Turkish Airlines, KLM Dutch Airlines, Swiss Air, Emirates, Etihad Airways and EgyptAir.
Our coordinator will be there at the airport to receive and greet you and take you to the accommodation.
Getting a Visa for Kenya isn't much of a hassle! All you have to do is apply for an e-Visa. Volunteering Solutions provide complete advisory services in the Pre-Departure Guidebook for its volunteers before they depart for the project, making it much easier for them to execute their task.

Do I need vaccinations before traveling to Kenya?
It is always advised to consult your physician or family doctor before traveling to Kenya. However, we would suggest the following vaccinations can be taken as a precaution before you begin your journey:
*Yellow Fever
*Hepatitis A and B
*Typhoid
*Tetanus
All travelers are required to carry an International Certificate of Vaccination (Yellow Card) to show proof of yellow fever immunization.

Can I know more about the Dos and Don'ts in Kenya?
When you are volunteering abroad, it's necessary to respect the cultural norms of the natives and follow them diligently. Being an African country, the customs and traditions of Kenya are hugely different from any developed Western country.
Apart from the useful tips that you need to know about Kenya, here is a list of Dos and Don'ts that'll surely help in making your trip more memorable:
DOS:
The suburban and rural parts of Kenya are quite conservative, hence it's better than you dress moderately and keep yourself properly covered. Short and tight-fitted clothes aren't really appreciated in the Kenyan society.
Open your shoes before entering the host's house unless advised otherwise. Walking in with shoes isn't considered as a good gesture.
Try to learn some words in Swahili (the local language) as it would help you to converse with the natives and make friends with them.
The weather in Kenya is usually hot and humid at times, so you must carry your bottle of water all the time. It is absolutely necessary to keep yourself hydrated all the time.
Go for safari tours to Maasai Mara and spot the Big 5 of Africa! Also, get closer to the tribal folks living in this part of the world, just to understand how different they are from the rest of the world.
Visit a Maasai Market and take a look at all sorts of handmade items – from jewelry to home decors. You can also pick up souvenirs from there!
Take care of your belongings while traveling on a public transport.
Be nice to the people, and you'll feel the warmth that'll come your way.
Ask for permission before clicking someone's photograph. They never say no, but not seeking their consent might look rude.
DON'TS:
Don't go out alone for late night explorations. We always advise our volunteers to seek permission from the country coordinator for their own safety.If you have plans, make sure to include your fellow volunteers in it.
Don't carry too much cash with you! Keep only what you'll require.
Don't forget to ask for the taxi fare before you board it. Often it's difficult for foreigners to read the taxi meter and calculate the fare.
Don't go topless on the beaches! You'll surely get some unwanted attention.
Don't point your finger at someone, as that is considered to be rude and humiliating.
Don't use your left hand for eating or shaking hands or maybe even passing things to someone.
Don't forget to bargain while shopping!
What are the things to do while volunteering in Kenya?
Kenya is nothing short of a wonderland with diverse flora and fauna. You might just fall short of time exploring all that this beautiful country has in store. While you can make the most of your weekdays exploring Nairobi, make sure to head out for some real adventure on the weekends.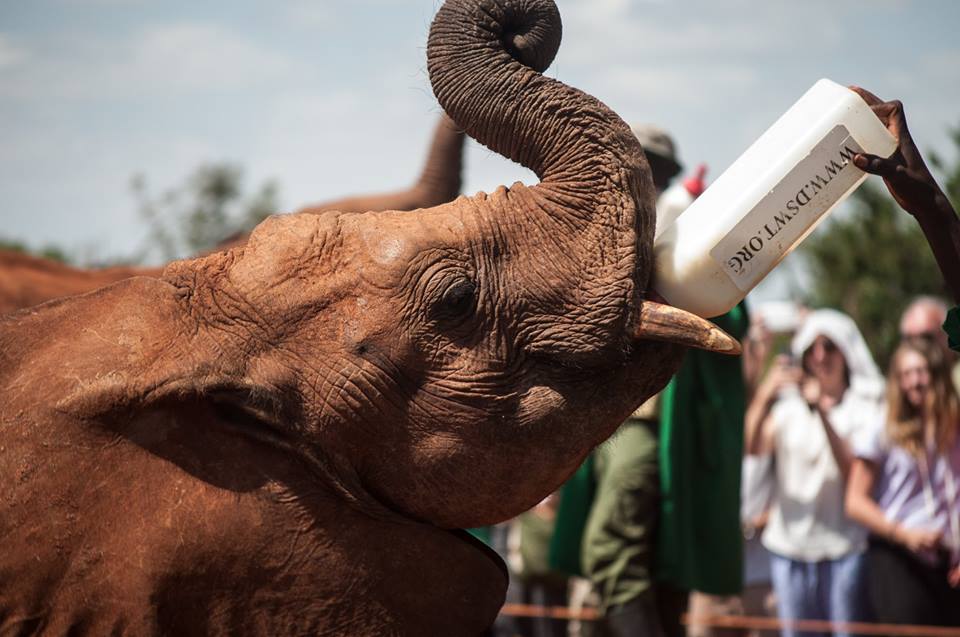 Here's list of places to visit and things to do in Kenya:
1. Take a tour of the Nairobi National Park that's located just moments away from the city center and is one of the best Nairobi attractions. You can spot the lions and the wild buffaloes roaming freely in this region.
2. Visit the Sheldrick Elephant Orphanage where the adorable baby elephants are fed with milk bottles and you can cuddle and love them!
3. Head towards the Giraffe Manor where the endangered Rothschild giraffes are sheltered. You can also indulge yourself a li'l more and share the breakfast with these tall-necked ones!
4. Go for exploring the Mamba Village which is gonna be a quick escape from the city to enjoy Nairobi's beautiful green scenery and fresh air!
5. If you are a foodie who can gorge on delicious roasted meat, then you have to try Kenyan style nyama choma – chunks of roasted goat sliced on a cutting board before you and accompanied by a pile of salt, some pili pili (chili) and kachumbari (tomatoes and onions)! It's available in all butcheries around Nairobi.
6. Don't miss visiting the Kenyatta Market as it's the place from where you can pick up all the amazing souvenirs!
7. Also, you have to visit the Nairobi Maasai Market, which is famous for wood carvings and antique items.
8. Visit the Jamia Mosque, which is the largest Islamic Mosque in Nairobi.
9. Explore the Bomas of Kenya, which puts up a village exhibition showing cultures and traditional tribal practices of the tribes that make up Kenya.
10. If you are up for a hiking trip in the wilderness, then head out for the Ngong Hills, which is a great place for outdoor activities like nature hiking, biking, and horse riding.
11. Last but the not the least, a wildlife safari tour in Maasai Mara has to be there on your 'To Do' List! You just can't miss it when you are in Kenya.

Reviews from our past volunteers
Volunteering Solutions will ensure that you have a memorable journey in Kenya. All you need to do is choose the project that you wish to be a part of, and drop us a mail at [email protected]
You can also follow our Instagram to stay updated on whatever our current volunteers are doing and connect with other volunteers on our Facebook Group.
Looking forward to seeing you in Kenya!
About The Author