The Future Of Volunteering Abroad In The Coronavirus Era – How Will Things Look Like?
597 Views
The travel industry accounts for 10% of the global economy and the stagnation of the last few months can have ripple effects to the remotest corners of the world. Every time we take a trip, there's a domino effect of consumption that directly or indirectly affects the airlines, hoteliers, restaurateurs, taxi drivers, artisans, tour guides, and shopkeepers, to name a few.
According to the World Travel & Tourism Council (WTTC),  the tourism industry employs 300 million people; especially in developing countries, these jobs can represent pathways out of poverty and opportunities for cultural preservation. Now a third of all tourism jobs are at risk, airlines around the world say they need as much as $200 billion in bailouts, and reduced travel expenditures – both business and leisure – have put the $1.7 trillion industry at risk.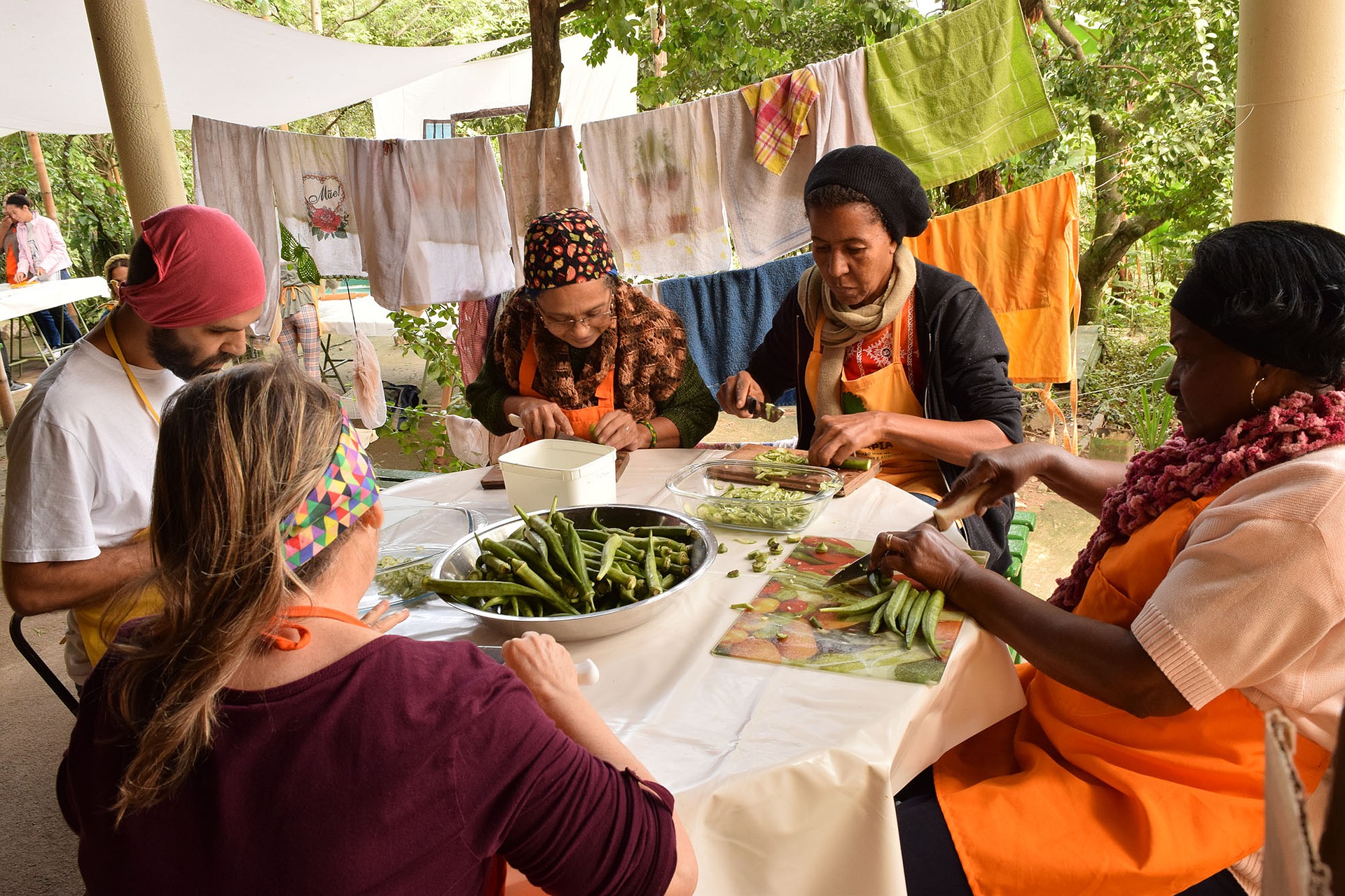 The pandemic has devastated the global economy and disrupted life in ways that were unimaginable just a few months ago. The world will never be the same. But at some point, industries will start coming back and people will start going out again, maybe in a little more conscious manner. 
In such a situation, it's quite evident to think and contemplate about the future of traveling overseas and volunteering with communities we barely know about. 
Needless to say, COVID-19 is also presenting very real challenges for well-established approaches to international volunteering. Moving overseas, living and working with local communities, creating mutual respect and trust by building relationships, and developing capacity according to local needs are now much more challenging.
Over the last couple of months, the pandemic has seen several international volunteering organizations calling off their programs and repatriated thousands of volunteers from different countries. Many international volunteers who are strategically important for the COVID-19 response remained in their placements.
Organizations like the Peace Corps are adapting their work so they can continue to support partner organizations and communities overseas and thinking about when and how they can safely deploy essential volunteers.
Volunteering is considered to be uniquely flexible and people from all sorts of backgrounds can sign up to support a wide range of organizations across social, economic, and environmental development. The approach is universal and adaptable; we know from experience that it works in every context and adds value to every type of program, from working and assisting the medical staff to mentoring women to be self-sufficient or teaching kids in the slums. 
International volunteers build beautiful relationships — with communities and organizations they work with. These relationships form a solid foundation on which volunteers can create positive change and improve the conditions of their host communities. Because volunteers tend to become a part of the communities they support, they develop a deep understanding of local needs and the challenges. Volunteers, and the in-country teams that support them, are uniquely placed to gather and share intelligence in order to make a difference.
What will be the role of the organizations providing volunteering opportunities abroad?
A major role needs to be played by the volunteering organizations in this matter – so as to create the base & a platform, as well as to encourage both the volunteers and the country coordinators – so that a meaningful outcome can be achieved.

These organizations will have to strategize the means of tackling the challenges of getting volunteers back to the ground level once the 'new normal' sets in and help volunteers navigate through the various social-distancing restrictions so that they can do their jobs and make an impact.

Organizations will need to cooperate and share intelligence on risks, travel, and visa restrictions to make this work.
As international traveling scenes still look blurry and the countries are yet to decide when to open up for tourism & how to maintain the restrictions so that the number of coronavirus cases doesn't surge, we'd probably get to witness 2 specific approaches coming to the fore in the near future:
(1) online volunteering (taking classes online or sharing knowledge/skills to underprivileged people to do something on their own);
(2) support to local-level charity-based organizations (where the risk of traveling is less, and the time of work can be modified).
While neither of these concepts is entirely new, they have come into focus in recent weeks as the best ways for volunteers to continue supporting communities in need, both in their own countries and abroad.
Similar to every other area of our lives that has undergone several changes over the last few weeks and will probably witness further changes in the days to come, we are anticipating a 'new normal' for volunteering abroad as well. People will be more aware of their own responsibilities & actions, and expect that the fresh thinking happening today will have a long-lasting impact on the future of volunteering for development.
About The Author