Everything You Need to Know About the Yoga and Volunteer Adventure in India
577 Views
Have you ever wondered how beautiful it would be, to live in a Himalayan town, working with the locals and cleansing your soul with a freshness that nature has to offer?
Volunteering Solutions has introduced an affordable program for all fitness enthusiasts and adventure junkies, who also have the desire to do some kind of social work. In this article, we shall discuss everything that you need to know about the Yoga & Volunteer Adventure Program in the Himalayas.
Q. Can I know a little more about the Program?
This 2-week special program is designed for those who have a time crunch yet they're keen on learning the art of yoga & meditation in India, along with gaining some volunteer work experience. Participants will be staying in Palampur, where they'll engage themselves in volunteering at a daycare center on the weekdays. The main task would involve renovation work.
Volunteers will have to paint and decorate these centers, in order to make them more child-friendly and vibrant. During the evenings, there will be a professional yoga teacher who'll instruct and guide you at the yoga and meditation classes.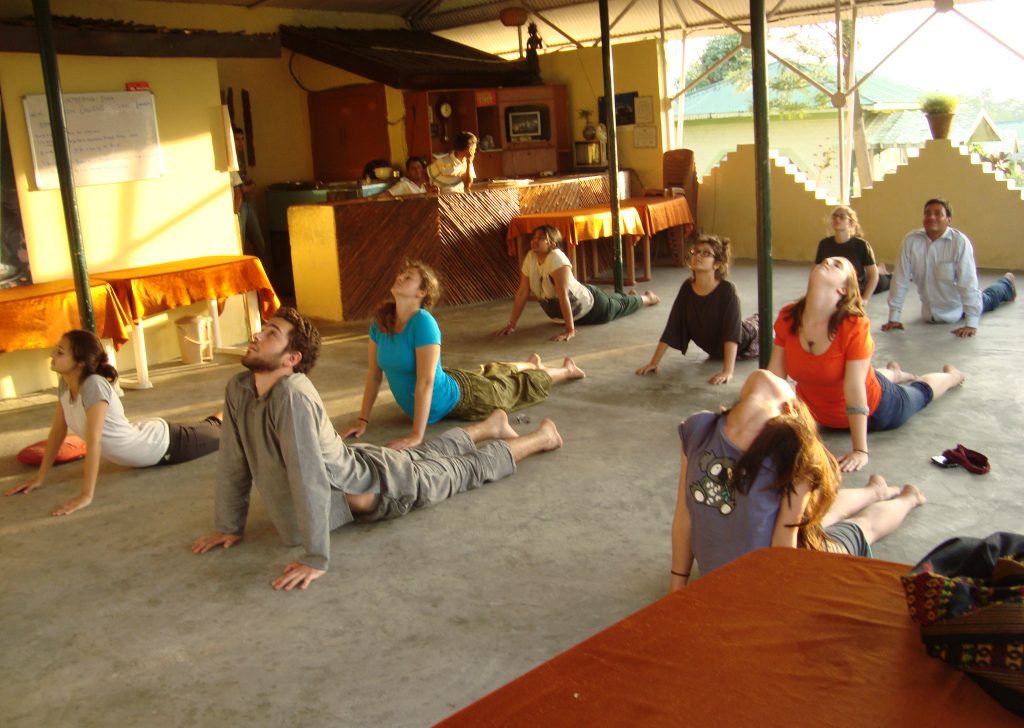 Yoga, as we all know, is one of the most ancient forms of art that originated in India, and has a great influence on one's well-being. It's an exercise that can relax your body, mind, and soul. Meditation can bring you peace, and help you to focus better.
This program also includes a trekking trip in the Himalayas, where participants will have to trek from Bir to Billing, one of the highest paragliding points in the world. You can also choose to paraglide if you have an innate love for adventure sports.
Q. Can I know more about the location?
This Short Term Project is held in the picturesque town of Palampur in Himachal Pradesh. It's nearly 500 km from the capital city of New Delhi, and participants can either choose to take a flight to Kangra Airport (40 km from Palampur) or directly reach Palampur by bus/ car. Located in the foothills of the Himalayas, Palampur is a valley that has the maximum number of tea estates in Northern India, hence it is also called "Tea Capital of North India".
Q. What kind of accommodation will be provided?
One of the highlights of volunteering in Palampur is the volunteer house, where you'll get to stay during these 2 weeks. At a serene corner of the town, the house has a huge garden and play area overlooking the snow-clad Himalayan peaks of the Dhauladhar Range.
Accommodation is provided to the volunteers on the same-gender sharing basis. The rooms are big, clean and well ventilated. There's a fully functional kitchen in the house, and volunteers can use it whenever they wish to. However, meals will usually be provided to all on the weekdays.
There's enough provision to play cricket or badminton, during your free time. Every evening, the yoga and meditation classes will be held at the accommodation itself. The volunteer house has internet facilities, geysers and other basic amenities that are required.
Volunteering Solutions takes care of all the participants in the best possible manner, and we ensure the fact that you don't have any problems while you are with us in the country.
Q. What are the places to explore in and around Palampur?
Palampur has a lot of things to do, and 2 weeks might just seem too short! You can go to visit the tea estates and the tea factory in Palampur, and also engage yourself in plucking a few leaves and try the best brew that they have to serve. You can also visit the Tashi Jong Monastery and Baijnath Temple. Dharamshala, which is around 20 km from here, is the residence of His Highness The Dalai Lama and a substantial Tibetan population can be seen in this region.
You can also take a day trip to Dharamshala and Mcleodganj, to visit the monasteries there, also to explore the Tibetan markets and try some authentic Tibetan cuisine. Don't forget to pick up souvenirs for your friends and family!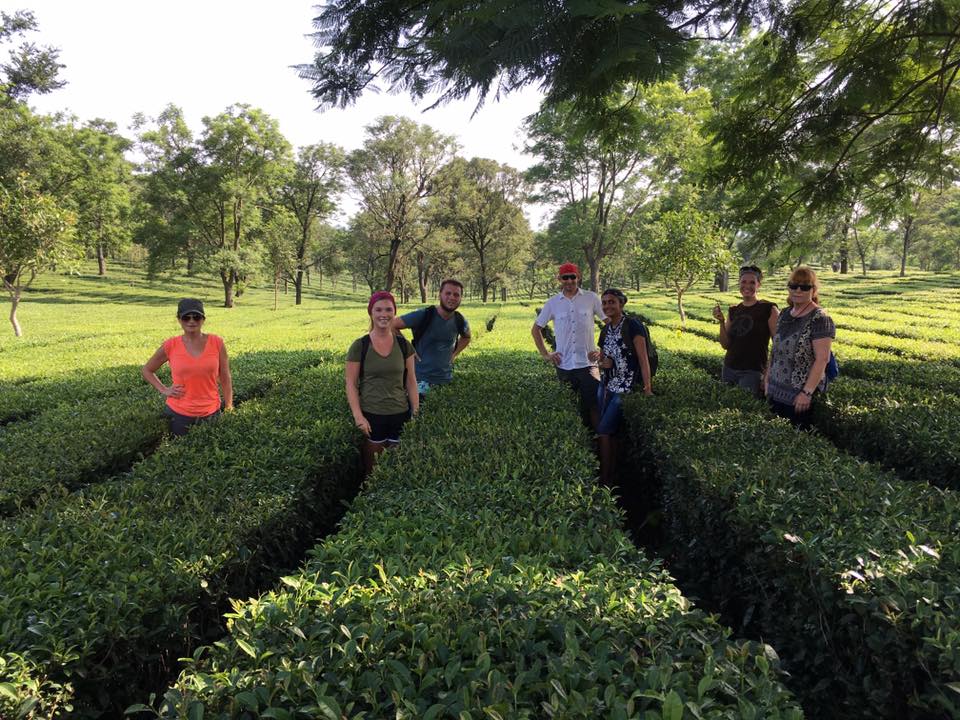 Q. Why should I choose this program in Palampur with Volunteering Solutions?
Volunteering Solutions is a trusted and reputed international volunteer placement organization that has been working for the last 10 years in this field. We have successfully placed more than 13,500 volunteers in the past and all the participants were satisfied with their experience of working with us. Not just that, we ensure the sustainable development of the communities as well.
Essentially, if we talk about this particular project, then it's one of the unique volunteering programs which focus on the development of the participants' body, mind, and soul along with adding some colors in the lives of the little children at the daycare centers in Palampur.
Practicing yoga in the Himalayas will certainly bring you that inner peace which you've been dreaming of. The majestic mountains will offer you an escape of a lifetime – so, are you ready to take a leap and travel to India for experiencing this blissful Yoga Retreat and Volunteering Program?
For more information about this program, you can directly drop us a mail at [email protected]
About The Author