6 Best Volunteer Abroad Programs for Adults Who Want to Make a Difference
111 Views
Gone are the days when 'volunteering abroad' was just meant for teens and college students keen on building a super strong resume! In today's date, people in their late-20s and early-30s are often stuck in a corporate rat race, seeking a mindful getaway where they can indulge in doing something meaningful and contribute effectively towards society.
Over the last couple of years, we have hosted a bunch of young adults, who took a break from their regular work life, and chose to volunteer abroad, instead of opting for 'just another vacay'!
Here's why you should volunteer abroad in your 30s:
Truth be told, volunteering abroad in your 30s will boost your personal as well as professional growth. With your work experience and understanding of your skills and passions, you'll be at a better place to contribute towards meaningful causes that you care deeply about and make an impact in the lives of others (or for that matter, to society as a whole).
I was 28 when I took my first volunteering trip and since I have always been keen on spending time with kids, I opted for a childcare volunteer program in Kenya. It was not only one of the best experiences of my life but it also changed my way to look at life. It helped me realize that chasing dreams is important, but at the same time, it's also necessary that we encourage others to dream.
While high school and college students barely have any experience and need guidance while serving others, people in their 30s are definitely wiser when it comes to handling challenges and finding solutions to problems.
Moreover, engaging in volunteer work can enhance your social connections, expand your network, and boost your leadership and teamwork skills, which will eventually act as valuable assets in your career ahead. And to say the least, it'll provide a sense of purpose and fulfillment that may be missing in your otherwise corporate juggle!
Here are 6 best volunteer abroad programs for adults: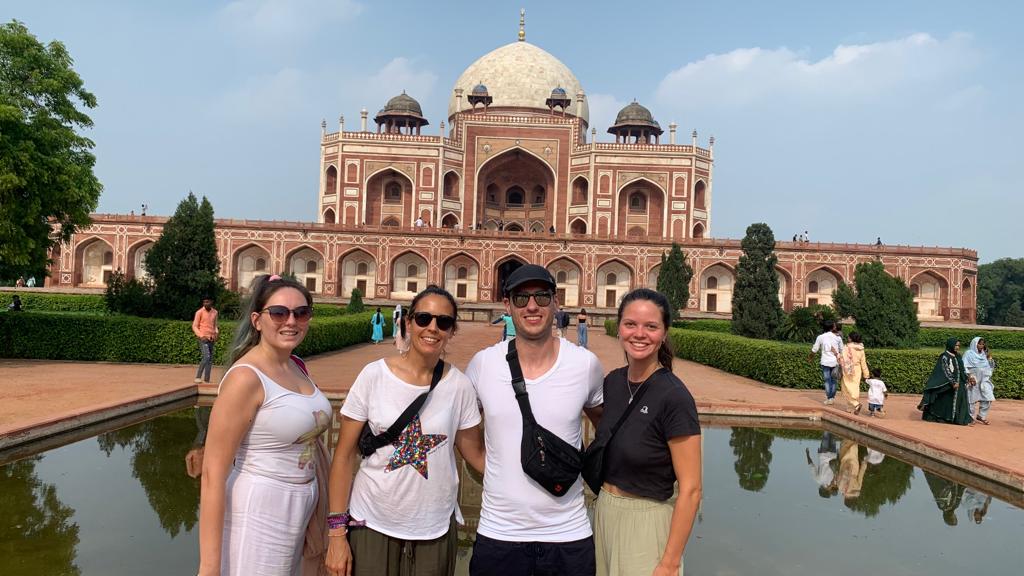 If you can just take 2 weeks break from work, then this would be the perfect volunteering program for you! Not only will you get a chance to volunteer with children at a local child care center in New Delhi and make a difference in the lives of the little ones, but it'll also give you an incredible opportunity to explore this country that's full of grandeur and richness. As a volunteer, your main tasks would be to create a fun-filled, colorful, and happy environment for the children through songs, stories, and other creative activities.
Other than that, you can also help in preparing and serving nutritious meals for the children every day, alongside the staff. Over the weekends, you'll get to hop around the historical monuments in Delhi (which are also UNESCO Heritage Sites) and soak in the beauty of the Taj Mahal in Agra.
In case you're wondering what you'll get to do as a volunteer in India, check out Aurora's journey on Instagram.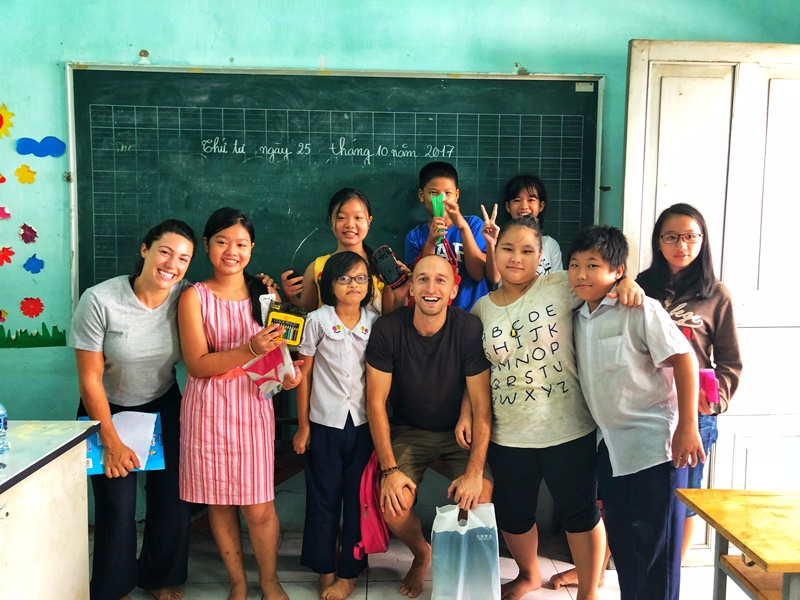 If there's one country where I'd love to teleport myself to, that would be Vietnam – any day! From the breathtaking mural-painted lanes to the lip-smacking street food, from the quaint Hoen Kiem Lake to the hustle & bustle of the Train Street, Hanoi never fails to mesmerize travelers. And when you choose to volunteer there, you'll get to experience the true essence of the land, which most travelers never get to know about!
As a developing Southeast Asian nation with a dark past, Vietnam still faces challenges when it comes to English language proficiency amongst the locals belonging to the lower strata of the society. However, due to the rapid expansion of tourism and other sectors in the region, the inclusion of English language studies has become a crucial component of the curriculum.
Being an English teacher, you'll be working in under-staffed schools in the Cau Giay District and other areas around Hanoi, helping students to improve their confidence in using a foreign language in their daily communication.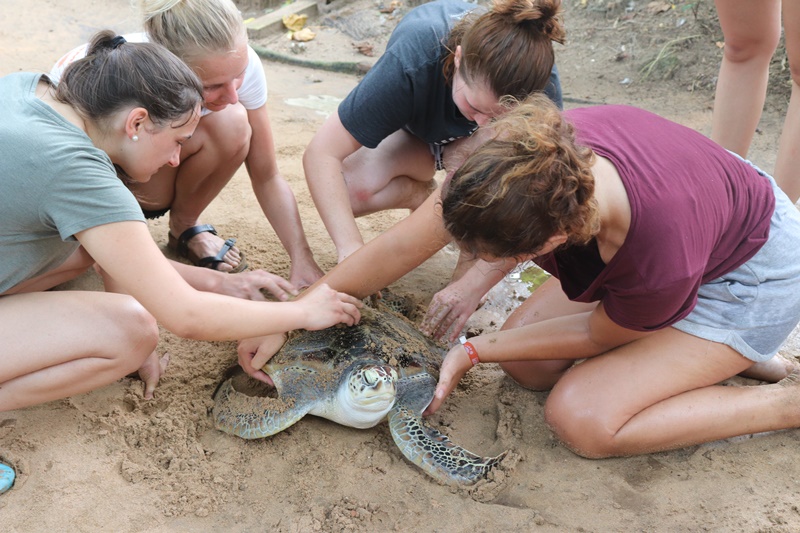 If you're a beach lover, and thinking of taking a volunteer trip by the sea – then this one is for you! Just pack your bags and hop off to this gorgeous island nation, which is home to breathtaking beaches and various species of Sea Turtles. Global warming, along with ocean pollution and overcrowded beaches are posing serious threats to the lives of the turtles, who come to the shore to lay their eggs.
As a volunteer for the Turtle Conservation Program, you'll be supporting the hatcheries through conservation efforts that are valuable for their sustainability.
You'll also get to play an active role in teaching the local communities about the prospects of nature conservation and how to keep the environment healthy. And of course, the perks of this program are many! You'll get to soak in the coastal vibes, swim in the blues, go for beach walks, and on weekends, you can simply rent a bike and explore Ceylon!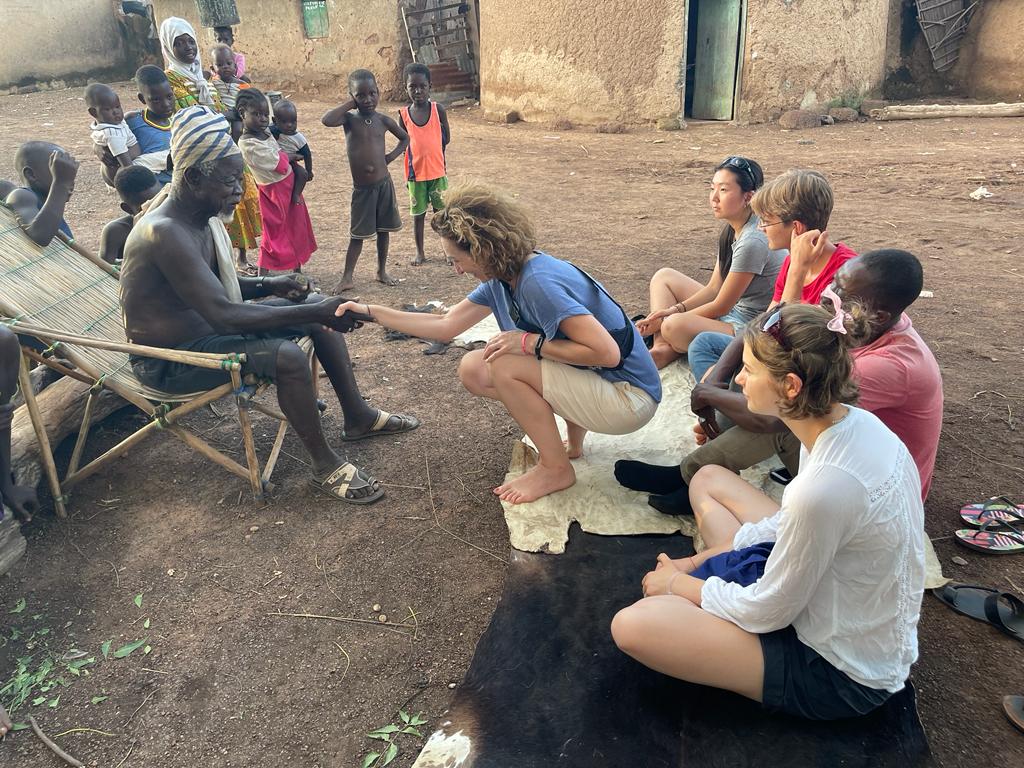 Keen to experience the African way of life? It's time to get your hands dirty with some soil and help create better living conditions for the people living in the underprivileged parts of Ghana. As a part of this project, you'll be endowed with several crucial responsibilities such as working in schools, contributing to renovation work, taking part in health awareness programs, spreading water hygiene awareness, etc.
This will help you build your team management skills, while you sweat it out with a bunch of fellow volunteers, who share the same passion as yours!
Needless to say, it's going to be an oddly satisfying journey for you, and over the weekends, you can explore the wilderness of Ghana, ticking things off your travel bucket list. Our recommendation would be to take a game drive in Mole National Park and a hike to the gorgeous Kintampo Falls.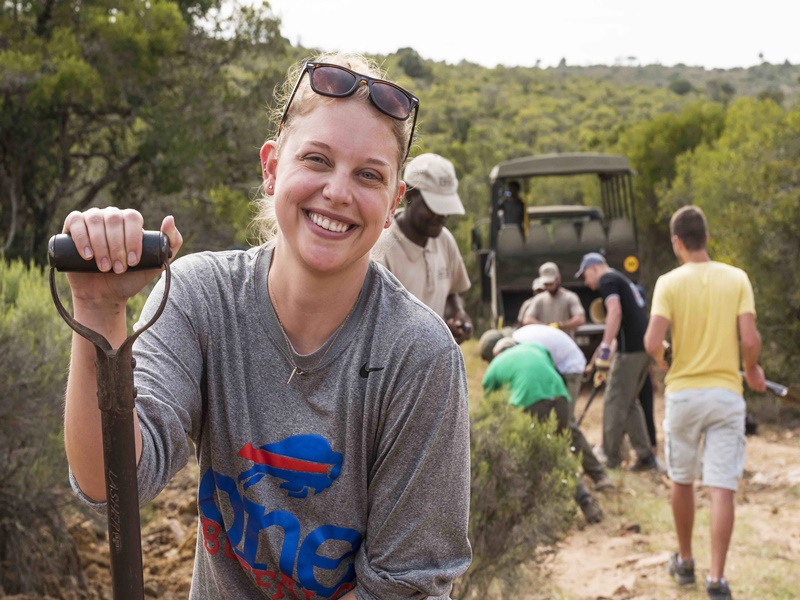 I traveled to the 'Rainbow Nation' last December, and absolutely fell in love with the country! If you're a wildlife lover like me, and dream of spending quality time amidst nature, soaking in the silence of nature while contributing towards the well-being of the animals, then pack your bags and set out for an epic volunteer adventure!
As a volunteer, you'll be working in a wildlife reserve covering 6000 hectares in land area, located around 45 minutes outside mainland Port Elizabeth, filled with a variety of birdlife and wild animals, including the BIG 5.
Your main tasks would involve removing alien vegetation in and around the reserve, tracking and monitoring the movement of lions, planting trees, and keeping the reserve plastic-free.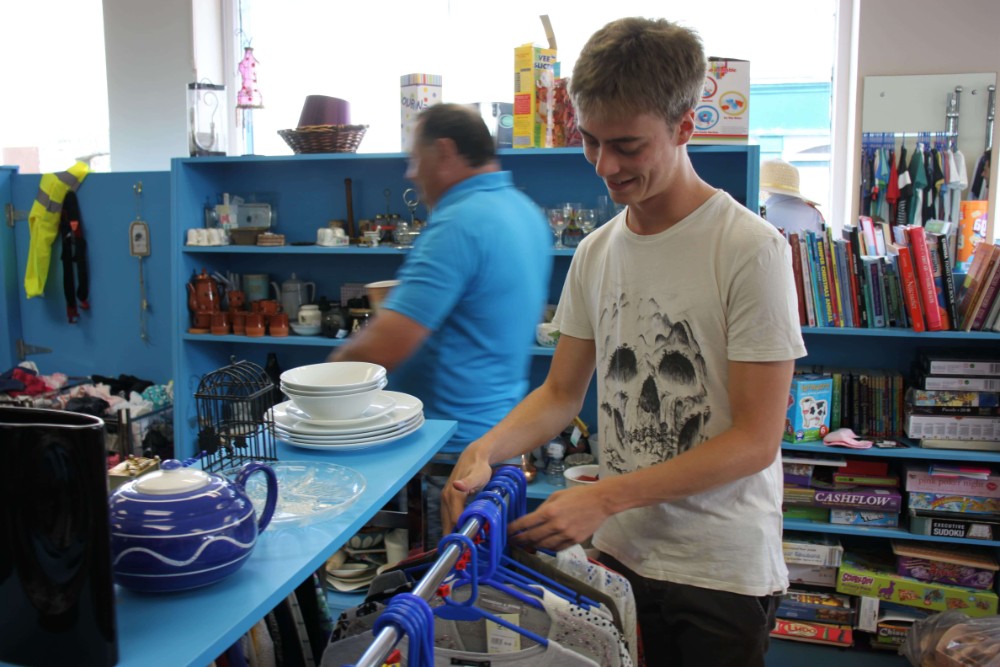 This is a perfectly curated volunteering program for those who are looking for a meaningful break in the United Kingdom. Not only will this be a chance to work with some of the most popular charitable organizations in Ireland, but you'll also get immense exposure and have the chance to broaden your social network.
The project has two locations in the town: a charity shop based on the main street and a sorting office where donations are sorted. Nearby the sorting office, there is also a furniture store, a bookshop, and a bric-a-brac, all run by the charity. All the earnings from the shop are used to provide financial support to people living in poverty in the region.
The work of this charity ensures that everyone can live with dignity and have access to basic resources. The charity depends on the time contributed by dedicated local volunteers. Since the program location is just 2 hours away from Dublin, you can always head to the city for some fun, during your free time.
Now, the question is – are you ready to step out of your comfort zone and make a difference as an adult volunteer abroad?
If the answer is 'Yes', then we're here to help you! Volunteering Solutions Team will provide you with all the guidance to be a part of the change. While you see your peers stuck in the grind, take a chance to set an example for everyone else. Who knows, you might just end up motivating and inspiring others too.
To know more about our volunteering program, you can simply write to us at [email protected] and our Program Advisors will get in touch with you.
About The Author