Choose To Volunteer For Elephants During Your Gap Year In Asia
283 Views
It may come as a surprise to many, but elephant volunteering is a highly popular gap year activity. High school and college students, as well as animal welfare enthusiasts, look for opportunities abroad to work for the conservation of wildlife, especially for these gentle giants.
Asia (mainly the South and Southeast Asian region) is globally known for its love and reverence for elephants. They play a significant role in the daily lives of the people in most of these countries. Not only as a means of earning daily bread but also for having a stronghold in the cultural and religious domain.
Volunteering Solutions joined hands with various small-scale elephant conservation and welfare associations in different South Asian countries in order to provide them with international, skilled volunteer support. So, if you are looking to spend some quality time with these adorable animals and be friends with them while working for their preservation, here is where (and how) you can do the same:
Wild Elephant Conservation & Research Program, Sri Lanka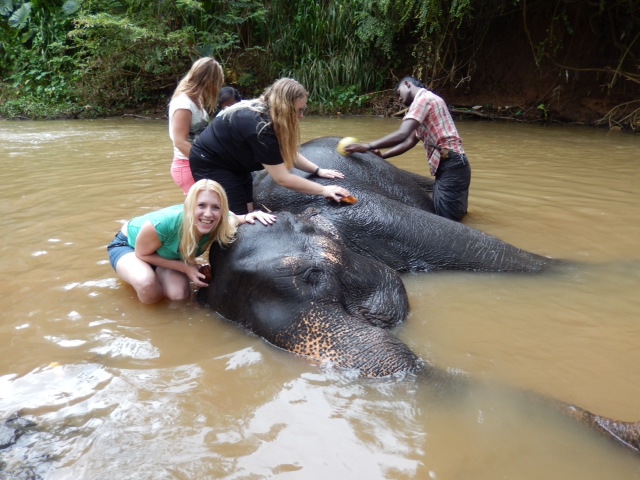 Two elements that hold great importance in Sri Lankan culture are Buddhism and elephants. A unique elephant volunteering project is offered in Sri Lanka, set in the picturesque Wasgamuwa National Park. Volunteers under this program will work at an elephant welfare project where these lovely animals are kept and treated for any ailments. They are also been fed and taken care of by the inmates and mahouts.
This is an opportunity for volunteers who are hardcore animal enthusiasts to get a chance to see elephants closely and work in tandem with the local authorities. Wild elephants (and other wildlife) are under threat in this part of the country, particularly because of heightened levels of human-elephant conflict created in recent times due to a range of issues. It is a genuine research-based project involving elephant tracking, monitoring, observations, and education to the local communities, including running campaigns and awareness programs.
Volunteers will also have the opportunity to learn how to cook Sri Lankan food and the Sinhalese language. What can be better than exploring this Southeast Asian island, soaking in the authentic vibes while working for these gentle giants!
Elephant Camp Volunteering in Chiang Mai, Thailand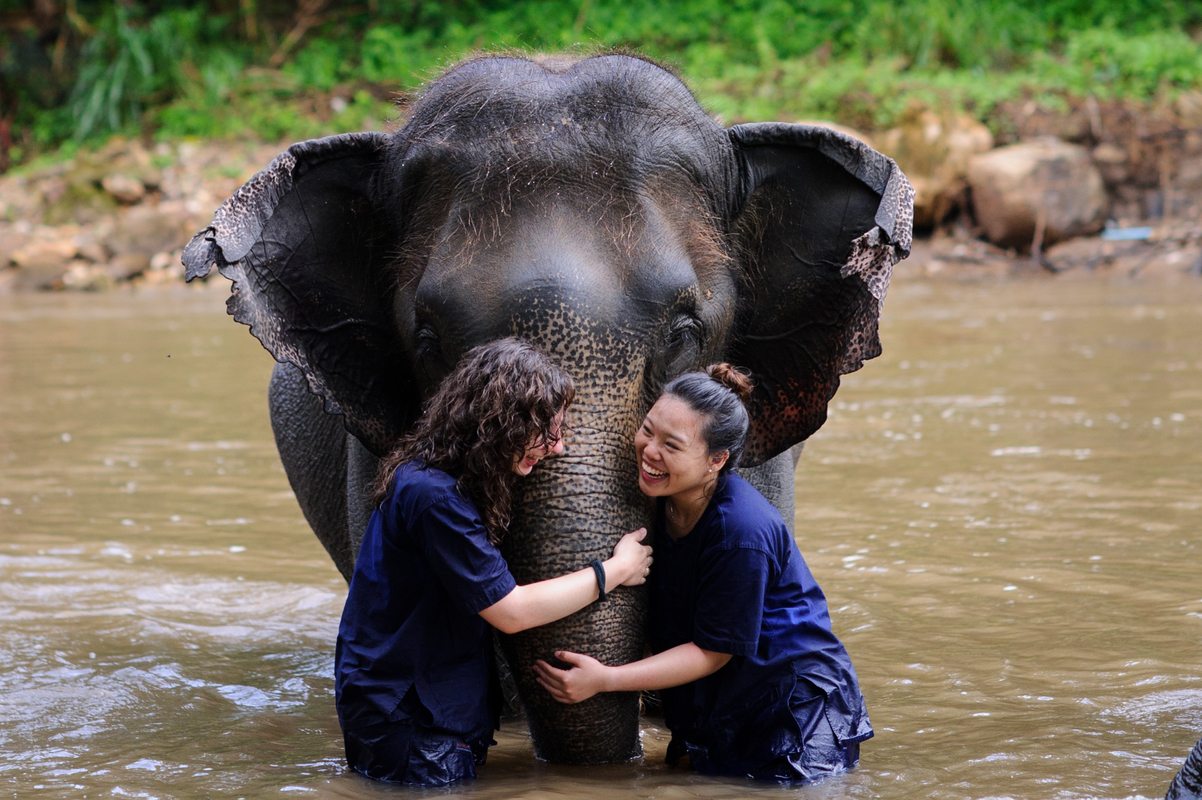 Just like in Sri Lanka, elephants are immensely popular in Thailand and are highly revered as well. The love and affection for these giant mammals in Thailand are pretty evident, and that is exactly what the elephant camp volunteering is all about. Gap year travelers who are wildlife enthusiasts and looking for volunteer opportunities for wildlife conservation and welfare can join the Elephant Camp Program in Chiang Mai, which will only give a chance to spend quality time with the animals, but participants will also have the opportunity to go for some adventure in Northern Thailand.
Participants will be staying at the elephant camp initially, just would take a travel time of 45 minutes outside main Chiang Mai. The Camp has a beautiful setup, located amidst lush green forests and surrounded by tall mountains from all sides. Every little bit helps in the development of the camp. Late in the afternoon/early evening, volunteers will be able to spend more time with the elephants and elephant trainers. This is when volunteers will really begin to bond with these lovely creatures and learn how to take care of them.
This program is best suited for wildlife enthusiasts and those who are willing to do some outdoor hard work.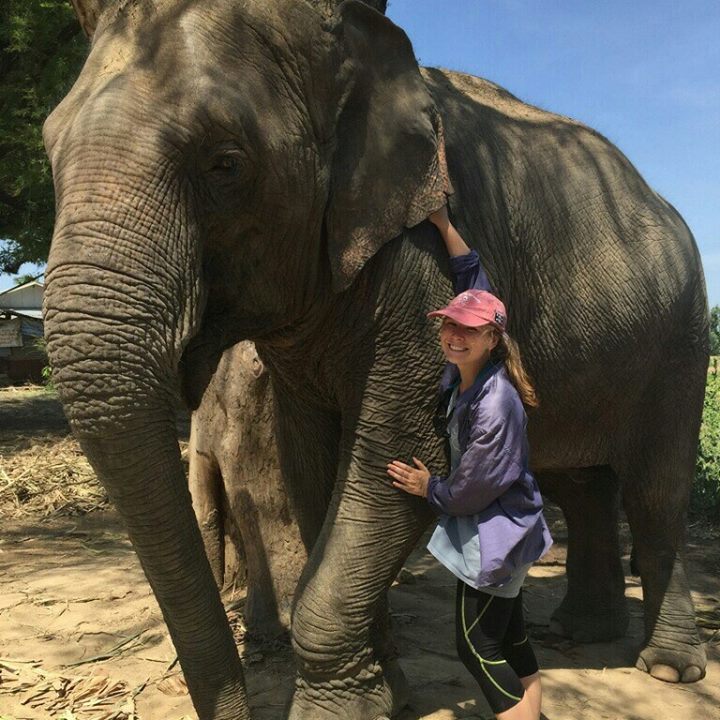 What else can one expect from a city which has been coined as the "Elephant capital of Thailand". Surin is home to over 400 of these wonderful animals. On the outskirts of Surin Province lies the community of Tha-Tum. This community is home to approximately 250 people and over 30 elephants.
Through many years of collaboration and volunteering support, it was ensured that the mahouts no longer need to take to the streets and go begging with their elephants. Instead, the community focuses on giving visitors the opportunity to learn about elephants in Thailand, spend time with them, and also experience living in the local community.
Volunteers spend three nights each week living in the home of the village elder and his family. This is a unique opportunity to see how life operates on a day-to-day basis. During the village stay, three meals each day are included in the program fee that one pays. Volunteers can help in cooking meals and join the folks in their day-to-day activities in the village.
Being a part of the elephant volunteering project in Surin will be a splendid opportunity to mingle with the Thai folks and know more about their life and history.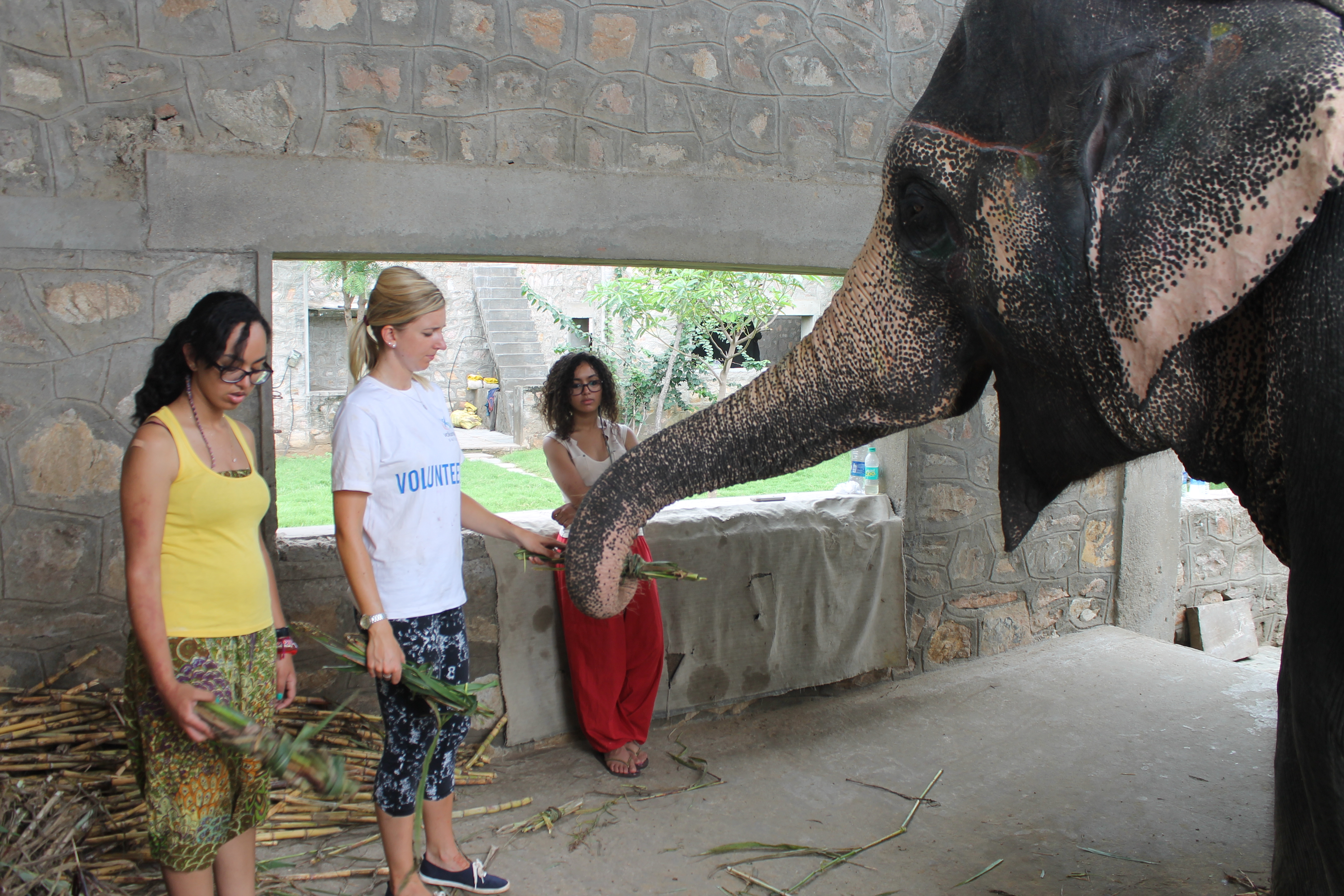 Volunteering with elephants in India is a tad bit different than other destinations mentioned in this list. Volunteers under the elephant project in India will be working at a welfare center in the royal city of Jaipur; Rajasthan. Traveling to India is in itself a cultural adventure, and the elephant volunteer program adds a taste of altruism to it.
The journey for this program begins in the capital city of Delhi, from where the volunteers then move to the princely state. During the project, volunteers can take the elephants for a stroll to the nearby river, help in bathing them, learn the tricks from mahouts to communicate and handle the elephants, prepare food for them, and help in keeping their enclosure clean.
Ready to serve the Asian elephants!? Make the most of your gap year time and volunteer for any of these elephant projects in 2019. In case you need more info, you can simply drop us a mail at [email protected] and our Program Advisers will get back to you, soon!
About The Author