Tips to Consider Before Making Your First Volunteering Trip
66 Views
If you're thinking of volunteering overseas, you'll want to be sure you're investing your time and money in a responsible and high-quality organisation.
Unfortunately, the market is flooded with volunteer initiatives that cause more harm than good. No one wants to be a part of a program like this, and choosing one that is morally sound and responsible in its impact isn't as difficult as it may appear when sifting through the thousands of possibilities available.
We've compiled a list of useful tips to help you choose a volunteer program that best represents your interests and ideals. Furthermore, when you take up the task of volunteering overseas, you will be prepared to make the maximum potential effect.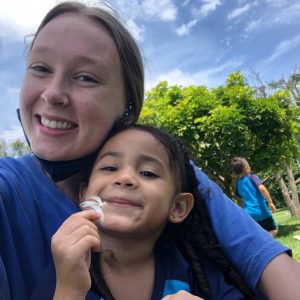 1. Do Your Research
The first thing to check when volunteering abroad is what makes your organisation so special. You should fully do your homework on the organisation before you sign up, check out their website and social media channels, and read through their blogs.
You should also try and get in touch with people who have already been with the organisation and ask them about their experience. If you're not sure how the organisation is going to work or how your role will fit into the bigger picture, ask the organisation directly.
2. Have a Clear Idea of the Program's Aims and Goals
So, you've done your homework, and you're now on the verge of committing to a program. Great! Next is to understand the program's aims and how your role will contribute to the project.
Asking for a clear description of what you're going to be doing and how you're going to develop skills and knowledge from the program is essential to getting the best out of your time volunteering abroad. Also, make sure that you're working with a team of other volunteers and have a clear idea of who they are and what they're going to be bringing to the table.
3. Check Out the Project's Impact
It's easy to get swept up into the idea of volunteering abroad that you forget to check if it's actually going to have any impact. Unless you're helping people directly and contributing to a project that is proven to be helpful to the local community, your time volunteering abroad could be wasted.
Don't be afraid to ask the organisation what impact you'll be making or how the project is going to be developed after you've finished. You should also try to get in touch with local people who want to get involved with the project or local organisations working on similar projects.
4. Speak With Previous Volunteers About What It Was Like For Them
Having a chat with previous volunteers is an easy way to find out what to expect from the program and get an idea of what you can get from it.
Some organisations will also have a Facebook page or website where they'll have left comments on their experience or a section on their website dedicated to previous volunteers. These are great places to go to get an idea of what you can expect and what others are getting out of being involved.
5. Look at the Organisation's Code of Conduct
You should expect any organisation to have a code of conduct that places ethical standards and behaviour above all else. The code of conduct should clearly state what the volunteer is to do, expect and not to do while they're on their trip.
We can't emphasise enough how important it is to have a solid code of conduct in place to ensure that you have the highest impact possible.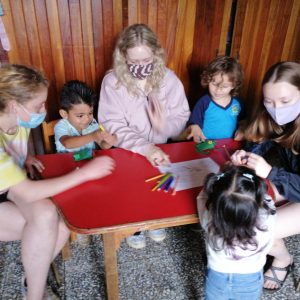 Conclusion
Remember, not all volunteer programs are created equal. Before you set off to your volunteer program, make sure you've done all you can to find out exactly what it is you're going to be doing and how it is going to support the community.
If you're still unsure about the organisation and the project, don't be afraid to reach out and ask the organisation directly. It's better to know now than to discover that it's not what you expected halfway through the program.
Volunteer abroad with Volunteering Solutions, an international organisation offering meaningful and inexpensive volunteer opportunities & international internships for the last 12 years. We have 150+ projects, including Childcare, Teaching, wildlife, medical volunteering & more. For more information, you can write to us at [email protected], and our Program Advisors will get back to you.
About The Author