Fundraising Ideas For Your Next Volunteering Trip
690 Views
In this 21st Century, volunteering abroad is a unique way to travel and explore a new destination while meaningfully contributing towards the host community. More and more millennials are traveling overseas every year to be a part of volunteering projects. It has been seen that a majority number of people who take part in these projects are students and gap year travelers, who often get a little skeptical seeing the fee that they have to pay for the program. Often people have questions like – "Why should I pay to volunteer?" or "How to volunteer abroad for free?"
Well, there are organizations like Fund My Travel that come forward to offer scholarships to participants who are deserving enough, but not all can get that lucky. If you are interested in volunteering and money is your only constraint – then the best option for you is to raise fund for your journey.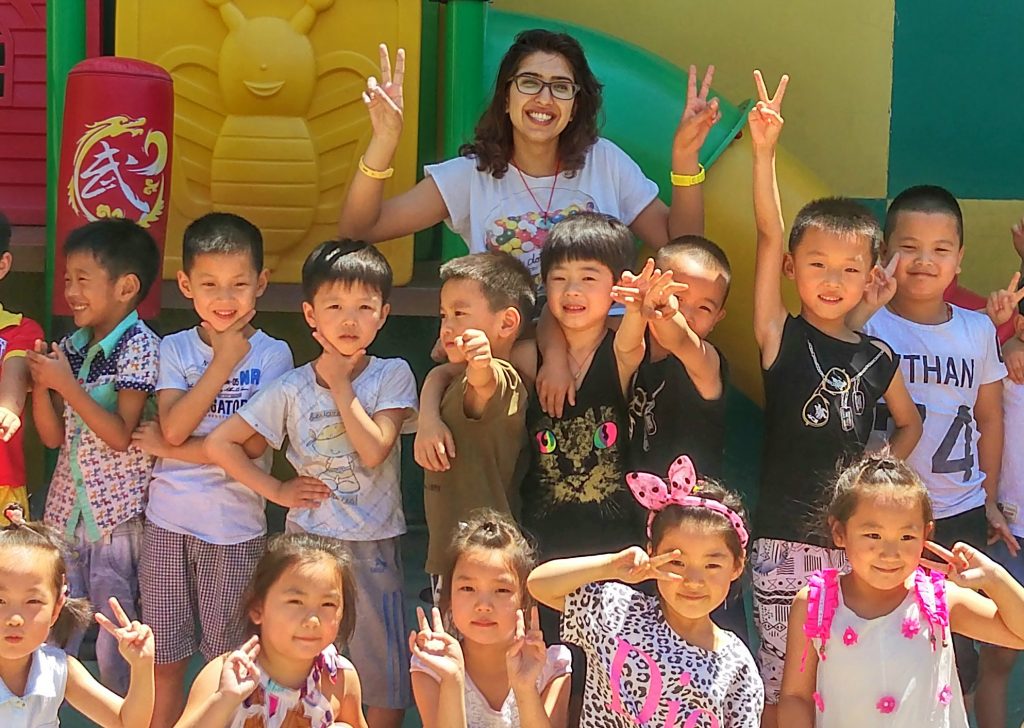 Here are some great ideas that will surely help you to gather substantial amount to fund your philanthropic venture.
1. Create a website and narrate your purpose
The best way to reach out to more people is to create a website and accommodate all that you want to tell people in order to get the fund from them. The design and content of your website would matter a lot – so think before you finalize and make it informative and user-friendly so that your donors can know where the money is going. The payment process should be hassle-free, otherwise, people might just take a look at the website and back out before even donating.
2. Seek help from friends and family
As the famous saying goes, "Charity begins at home". Your family and friends would be the first ones to join hands to help you. Tell them about your plans, explain why this volunteer trip is important for your career and what lessons you are aiming to learn. There's also a scope to broaden your circle. If anyone from your family is associated with a corporate house, he/she can raise fund from the office as well. your siblings and cousins can talk to their friends about you, and fetch some cash from them as well. If the cause is touching enough, people will stand by you. Know that every bit counts, no matter how small it may be!
3. Start planning as early as possible
Not just for volunteering, but any trip abroad should be planned at least 6 to 8 months before the date of journey as that can lower the cost of flight tickets to a great extent. Also, when you have time and you are calm, you can make better plans than the ones that are made at the last minute. Know about the country where you are going and about the people. The more you know, the less difficult it'll be for you when you'll land up there. Do a proper research about the amount that you will pay as the program fee and where that money will go. Proper planning always makes things easier.
4. Set a reasonable goal
Set a goal about how much money you want to raise from each fundraising activity, and maintain a record of the amount you collect. Prepare the goals according to the events and keep in mind the state of the donors. Everything might not work out the way you want them to do – but you should never lose hope. Rather, if one thing doesn't work out, try looking for alternative options so that your goal is achieved.
5. Ask for a specific amount of donation
Rather than going hayway, ask for a specific amount from people. Set your goals in that way, keeping in mind how much you want from whom. For example, keep the amount lesser for your friends and siblings who aren't earning and set it higher for those who are working. Also, on your website, clearly mention the amount that you need – show the break-ups and keep it transparent so that the donor knows what to pay and why.
6. Write personalized "Thank You" letters
Saying 'Thank You' matters a lot. Write personalized gratitude notes for all your donors, adding some emotional touch to it, so that they can feel connected as a part of your journey. You should realize that without their help, your dream of volunteering abroad would have remained unfulfilled. Therefore, never forget to express gratitude.
7. Promise to bring back souvenirs for the contributors
Of course, when they are donating, they don't expect back anything in return.  But you can promise to send postcards from your placement destination, updating them about your actions. And who doesn't like surprises and gifts? You can also bring back some souvenirs for them, that will make them happy. It would also encourage them to help you in future if you need it again! And surely, the stories that you will gather to share with them would be beyond anything else. Don't forget to click photographs and video clips to show your friends and family and everyone else who played an important role.
8. Create regular blog posts to share your stories
Keep a blogging space on your website and regularly update it while you are at your volunteering destination. Narrate your stories creatively. Upload photographs relating to your project. Tell the world how you are impacting people in areas where they need help. Maintaining blogs on your website will not only keep your near and dear ones updated, but you can reach out to a larger audience, and who knows, you might just get a sponsored trip the next time you decide to travel abroad for some good work!
9. Host 'fundraising' parties
You can organize fundraising parties and get together sort of things. Prepare the invitation mail mentioning your intentions of calling people together. Arrange some fun activities and things that'll keep people engaged and give them an insight about your aims and goals. For example, if you are opting for a teaching project abroad, then set the theme of a classroom for your party, have activities like Scrabble and 'Name-Place-Animal-Things' or similar activities that you can carry out with kids. In this way, your guests will be convinced that you have the potential to do the work and will be more encouraged to pay for your goal.
10. Sell handmade products or old unused items at home
There might be a lot of things at home that you don't need any longer. Sell them online! Yes, you got me right – selling off unused things can fetch your instant money. You can also sell old books that you have already read a couple of times. You can also give your video game set or other electronic gadgets for rent. Another amazing way is to make cards, posters, paintings etc and selling them. Use your creativity and follow the DIY videos on YouTube – create amazing goodies and sell them to earn. For example, you can make bookmarks and sell it to the local bookstore.
11. Take up some part-time job for a couple of months
A little more hard work will definitely pay off. You need to know that it's not just the program fee that you have to pay but also the flight tickets and weekend travel costs. When you are going abroad, you'll have to visit the popular places in that country and explore the amazing food that they have to offer you. You might also get an opportunity to try out the adventure sports that'll cost some extra bucks. Adding all these up, you'll see that you need a few hundred dollars more! Take up a part-time job to afford those things that are there on your bucket list. Work at a coffee shop or in a library – anything that'll pay you a decent amount.
Nothing can stop you from achieving your goals if you are focused and determined. While these are just a few suggestions of how you can gather money to fund your volunteer vacation, there are several other ways which you can find out.
As they say, "If there's will, there's a way".
You can also check out our Fundraising Page, for further help!
About The Author