Volunteer And Internship Opportunities In India – Palampur
674 Views
Everybody likes to travel and the idea of visiting new places and experiencing different cultures then our always excites us. But why not make your trip worth it? Why not opt for volunteering while traveling abroad and get maximum out of our trip. One such travel destination is India, where you can volunteer as well. India is very popular among tourists as well as volunteers all year around and the reason is its culture, the people, beautiful places and the food. So all in all, India is a unique experience for everyone.
Volunteering Solutions provides volunteering program options in India and they are most popular among volunteers. We have program options in capital city Delhi and Palampur/Dharamsala and if you love adventure Palampur is one of the program destination where you will enjoy every second of your time.
We have following program options available in Palampur:
You will work in local day care centers within Palampur. You will work alongside the local staff at the placement and provide love and care to the children. You can spend time with them and help them in daily routine tasks such as feeding, playing, cooking, washing their clothes etc.

Under this program, we will place you in government primary and secondary schools where there is a lack of good teachers. You don't need to have teaching experience to join this program. You will teach children aged between 6 – 14 years and you can teach English, Maths, Geography and General Knowledge. You can lead your own class or assist the staff the placement.

Our medical internship program is very popular among interns as we provide hands on work opportunity. Indian medical system is getting popular among other countries as India have one of the best skilled doctors and medical devices that is why India receives many people from western world as the treatment is good and cheap. We place interns in hospitals where you will learn from professionals and also perform tasks as per your knowledge.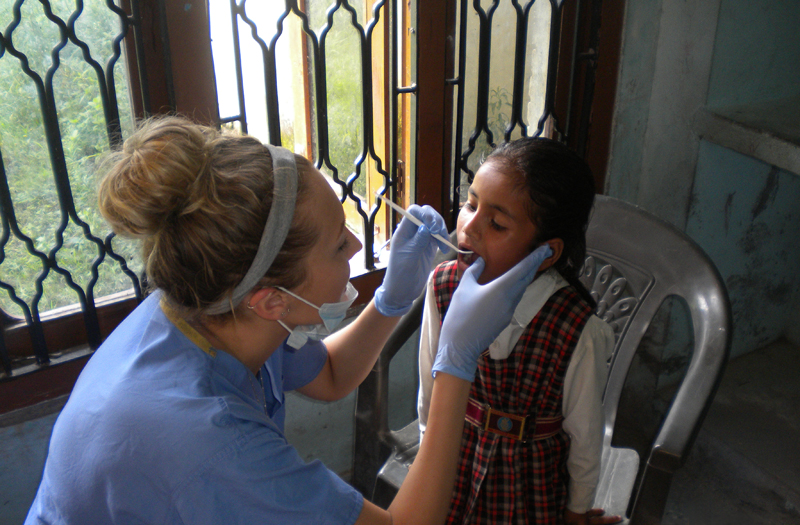 Volunteering Solutions is the one only organization that offers dental elective placements and we are proud of that. Dental students are welcome to join our program and get to experience the work with professionals. We place our interns in dental clinics where they see patients on daily basis. We also arrange school check-ups regularly to keep our interns active with work.
Volunteers work Monday to Friday 5 days a week and are free on weekends to travel in and around Palampur. Volunteering Solutions also offer planned activities such as Manali trip, Trekking up in Himalayas and paragliding activities which most of the volunteers opt for. So if you are planning to volunteer or travel in India, come with us and we will make your journey worth while.
To get more details, visit the comprehensive guidebook about volunteering in India.
About The Author