Answering a Higher Calling: Why Volunteer as a Teacher
860 Views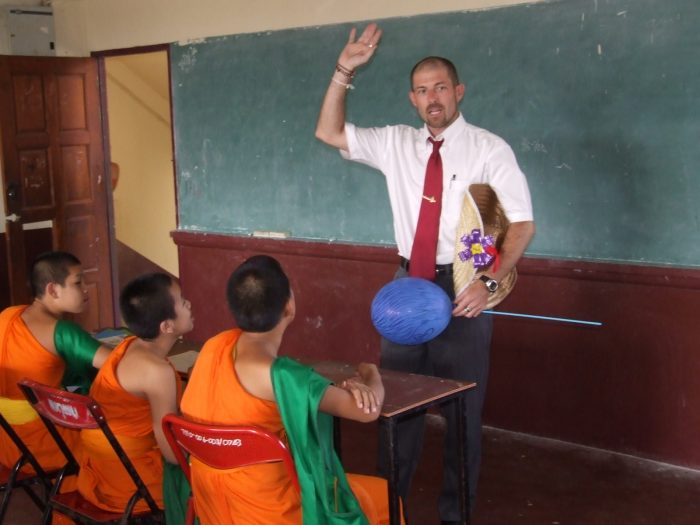 We are told to seek something higher than ourselves. It does not necessarily mean that you will look for religion or a spiritual experience, but you can get a natural high from helping others. There is no nobler purpose than volunteer teaching.
Just think of how many people could benefit from a good teacher. That is what Volunteer teaching is all about. It is a win-win situation because you help people in the process of enriching their own life.
Volunteering puts you in a state of mind different from the average person's mindset. When you are helping others, you always feel good, and positive feelings keep you positively charged. It makes you feel alive and that you have made a real difference.        
Education Is a Pillar of Society
Human civilisation has been shaped by education. Our progress is based on what we have learned. Education has shaped how we work, our relationships with the people around us, and the world of knowledge we access.    
Through education, we unravel the mysteries of the universe and discover answers to questions that have been asked for centuries. Volunteer teaching lets you learn more about yourself. It is a learning process not limited to the classroom and is the kind of learning that puts you in touch with the real world.   Volunteer teaching is an opportunity for you to give back a little of what you have been given. It is a way for you to create a better future for those who will follow in your footsteps.
Knowledge Is Meant to Be Shared
Schools make it possible for people to learn and live fulfilling lives. Schools are an essential part of any community. Your choice to volunteer as a teacher is not only an act of kindness but an investment for the future.
Indeed, sharing knowledge is a noble cause that gets to the very essence of our being. Volunteer teaching is not just a good deed. It is a statement about who we are as a people.   
No single person, rich or poor, has not derived a benefit from someone else's knowledge. Knowledge is meant to be shared.  
There are many ways to share your knowledge, but one of the most valuable ways is through the gift you give to the world through volunteer teaching. It is a seed you plant in other people's minds that will help them grow.
Knowledge is a powerful weapon that can change the course of civilisation. It has the power to bring about a better life for everyone. When you teach others, you allow them to live better lives than you.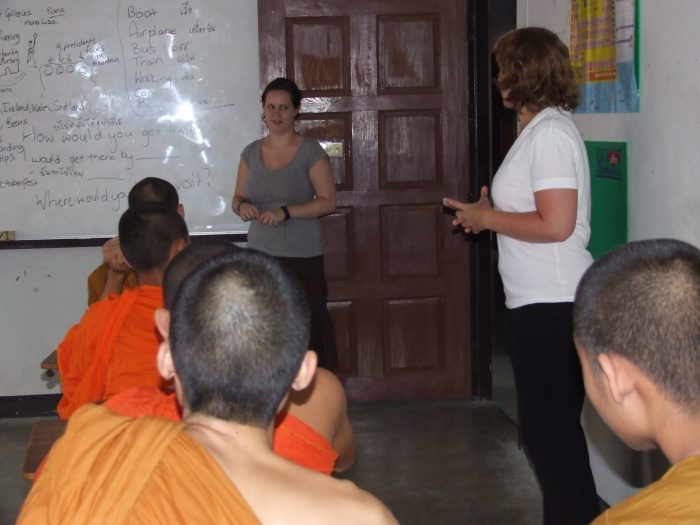 A Wonderful Addition to Your Resume
Volunteer teaching is a wonderful way to gain teaching experience while giving your time and energy to help people learn. It is not only a choice that gives you the chance to fulfil your passion but also allows you to experience the joy of helping others and making a real difference in their lives.
It is also a stepping stone for your dreams. Volunteering as a teacher is not only a way to change other people's lives but also your own. You will not only gain life experience and a better understanding of your chosen field. You will also build your resume and experience, making you stand out from the crowd. 
The Bottom Line
If you are looking for a fulfilling experience and want to make a difference in other people's lives while getting your foot in the door in your chosen career field, why not volunteer as a teacher? When you teach, you change lives and make a difference.
If you are looking for a way to enrich your life, you should tap into the resources of Volunteering Solutions and try volunteer teaching. We can help setup your pathway to this fulfilling calling, so contact us now for more information!
About The Author