This Is Why You Should Volunteer in Bali
78 Views
Volunteering in Bali is a fantastic experience where you can immerse yourself in the Balinese, soak in the clear waters, and feel like you're living the dream. Volunteer vacations are the newest craze and a wonderful way to travel while also helping others. Indeed, this kind of activity is perfect for spring breakers, young adults, and college students on holiday breaks. 
When you volunteer in Bali, you have access to everything. Your day can look like volunteering in the mornings and afternoons, then relaxing on the beach and watching the sunset. Who doesn't want to take advantage of such a great resume-building experience?
Read on to discover (and be convinced) why you should volunteer in Bali right now.
Volunteering in Bali: In a Nutshell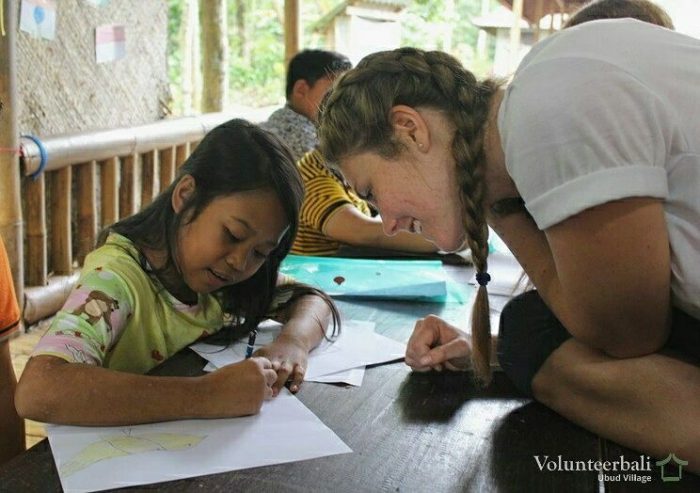 Volunteering in Bali allows volunteers to engage in mutually beneficial cultural exchanges with locals. Working with members of different communities to achieve the same goal promotes a sense of community. Here, you can discover ways to give back while enjoying this beautiful island, its people, and its environs.
While volunteering in Bali, you will quickly make local friends who are eager to learn about your culture. Aside from networking, bear in mind that communities all over the world require aid, and you will be doing a good thing by offering it.
Fall in Love with Tropical Waters and Marine Life
You should consider marine conservation if you enjoy scuba diving and coral reefs. Volunteering on the beach in Bali allows you to enjoy the same activities as a normal Balinese vacation (swimming, diving, etc.) while also doing good.
Corals are bleaching and dying as a result of global warming in the ocean. Volunteering in Bali can help build artificial coral reefs that will attract fish and other marine life. Volunteers can also undertake scuba dives to collect trash and keep the diving area clean.
Moreover, volunteering in Bali will help you learn and understand more about marine life than you might elsewhere. Bali has six of the world's seven sea turtle species: the Green turtle, hawksbill turtle, olive ridley turtle, leatherback turtle, flatback turtle, and loggerhead turtle are some of the turtle species. On the Indonesian island of Nusa Penida, near Bali, you may help sea turtle eggs, hatchlings, and injured turtles.
Discover New Places and Civilisations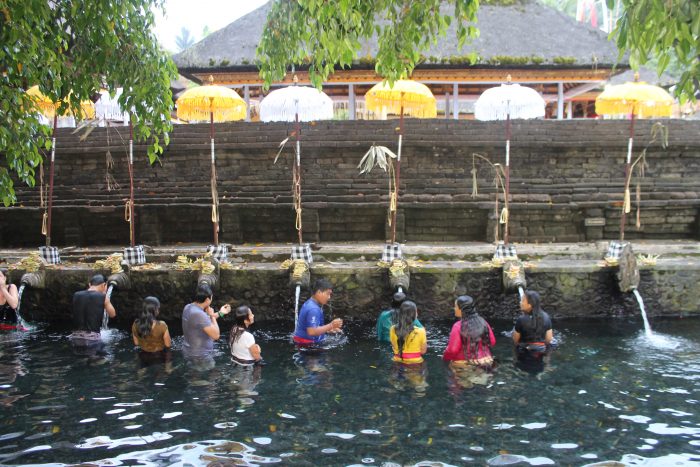 Bali has religious sites, historical sites, waterfalls, and beaches. Bali volunteers should expect an adventure of road trips, cultural events, and educational experiences. Volunteering, after all, is a great way to learn about a new region and culture.
Working and Learning in Paradise
Volunteering in Bali will be both entertaining and useful to your career. In Bali, volunteers can take part in professional jobs as there is high demand for English-speaking volunteers in schools and after-school programs. This is best in case you are pursuing a teaching degree.
Meanwhile, the majority of volunteer opportunities in Bali revolve around teaching young children English. Volunteers at kindergartens, for example, can teach English through games. Teaching English is also an easy way to become a teaching volunteer, and nothing beats helping youngsters reach their full potential.
Volunteer opportunities in Bali may also be beneficial to medical and pre-med students. Students in a health education program may teach children about basic hygiene.
Moreover, academic credit for volunteer hours in Bali may be granted by your institution or university. You should contact your university before enrolling.
Conclusion
As a volunteer in Bali, you will realise that it is more than just another exotic vacation destination; it is also a place where you can spend time helping the less fortunate and the environment. Here, it's all about building and strengthening a community while also learning more about yourself. 
If the number of volunteer options in Bali overwhelms you, start by trying one before pursuing more. As you gain more confidence and experience, you will be able to appreciate the island's cultural richness while paving the way for a better tomorrow. 
Do you want to volunteer in Bali? Volunteering Solutions can offer you unprecedented opportunities to learn and grow through global travel and volunteerism. Contact us today to learn more!
About The Author