6 Reasons To Take Up Medical Volunteering In Tanzania In 2024
1,177 Views
In post-pandemic times, the world will surely need active volunteers who would be keen to step out and work selflessly for the welfare of others, living at the farthest corners of the Earth.
Our volunteering programs in Tanzania are currently open. Visited often by wildlife enthusiasts and safari lovers, the country has a huge demand for medical volunteers who can contribute effectively towards the developing society. Volunteering Solutions offers affordable medical volunteering opportunities to work and learn in Tanzania, which is perfect for all budding doctors/medical students looking for an African Escapade.
Here are the 6 reasons why you should take up a medical volunteering project in Tanzania.
1) Destination – Arusha and Zanzibar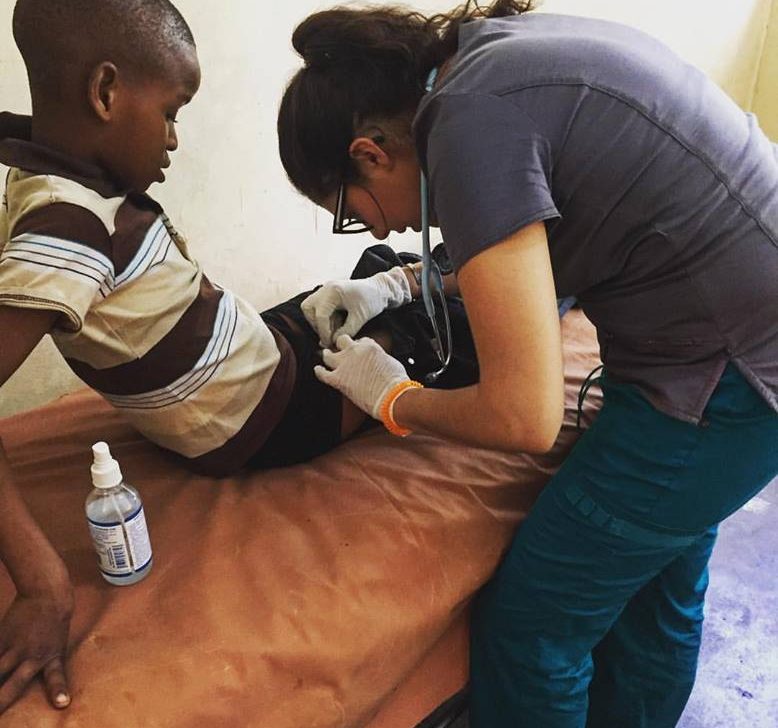 The healthcare projects in Tanzania are located in Arusha and the beautiful island of Zanzibar. As a large part of the country is largely rural, many people flock for their treatment in the hospitals in Arusha, and hence the need for knowledgeable volunteers increases. The healthcare system of Zanzibar is not very strong and often faces infrastructural and administrative challenges. It'll be a great opportunity to help and assist the clinical staff members and attend to the numerous patients at the hospitals in both/any of the locations.
2) Specialized Medical Volunteering
The Tanzania healthcare projects are essentially designed for final or pre-final medical students apart from professional doctors since the work in local hospitals requires adequate knowledge and basic skills.  Some of the hospitals include big names like St. Elizabeth Hospital, Mt. Meru Hospital, and Tengeru Hospital in Arusha. It'll be a great opportunity for students to learn while working with professionals and shadowing them in their daily routine.
3) Hands-on exposure and skill development
Since volunteers work in hospitals and clinics along with professionals, they can learn a lot and get oodles of hands-on work experience and skill development opportunities. However, the work assigned to the volunteers will also depend on individual skills and knowledge base apart from the doctor's discretion.
Usual duties include :
Assisting the doctors/nurses
Dressing and cleaning wounds
Check-ups
Work in surgery and maternal health departments
Dedicated Dentistry placements are also arranged for students in Arusha, Tanzania. Volunteers can also view this video review of our past volunteers who worked on this project.
4) Incredible Wildlife Safaris
Since Tanzania is the land of the 'Big 5 of Africa', weekend tours to Serengeti National Park, Ngorongoro Reserve, Lake Manyara, and Tarangire National Park are arranged for wildlife lovers. You can seek advice from the country coordinator, who'll assist you in arranging your safari, and ensure that you have a great experience amidst the wilderness.
5) Evening Activity Options
Apart from the safaris, there are also various evening activity options in Arusha that include authentic cooking lessons, drumming sessions, visiting the local markets, and souvenir shopping. A great way to unwind after a hard day's work! You'll also get to meet other medical students and share your ideas and learnings with them, during dinner time.
6) Experience Certificate To Boost Your Resume
All volunteers who will join the healthcare project will get an experience certificate from Volunteering Solutions upon successful completion of the project that goes a long way in their medical career.
Volunteering Solutions' Operations Team will be active – so in case you have any travel query or wish to discuss plans regarding volunteering abroad in the future, you can write to us. We're maintaining proper sanitization & abiding by all safety protocols, also offering flexible date-changing facilities – so you don't have to worry about anything.
If you are a budding healthcare professional who is eager to get an African volunteer work experience, then you can drop us an email at [email protected] to know more about the medical projects in Arusha and Zanzibar, and secure a spot.
You can also take a quick look at the Comprehensive Guidebook for Volunteers in Tanzania, for more information.
About The Author