7 Best Travel Tips For Post-Pandemic Volunteering Abroad
570 Views
Now that vaccination drives are in full swing across the globe, and the countries are also lifting the border restrictions, we're excited to host travelers who are keen to volunteer.
The pandemic brought on by COVID-19 has significantly changed the dynamics and parameters of what we termed as normalcy. It's evident that things would not be the same as before – even after the situation eases. The travel and tourism industry has probably been the worst affected industry during the coronavirus pandemic and as the world is reopening slowly, we're gonna get used to masks and sanitizers – more than anything else!
While there are countries like Vietnam and New Zealand, where the spread of the virus has been effectively controlled, there are still several others that have yet to control it. In addition, there are more than 60 million COVID-19 active cases worldwide as of November 2020.
But we do understand that after being at home for nearly a year, there's an itch to step out, and as long as you take proper precautions and choose a destination where outbreaks are better contained and managed, travel can be safe.
If you are thinking of travel abroad and care to volunteer for a meaningful cause, then here are some valuable tips that you must consider: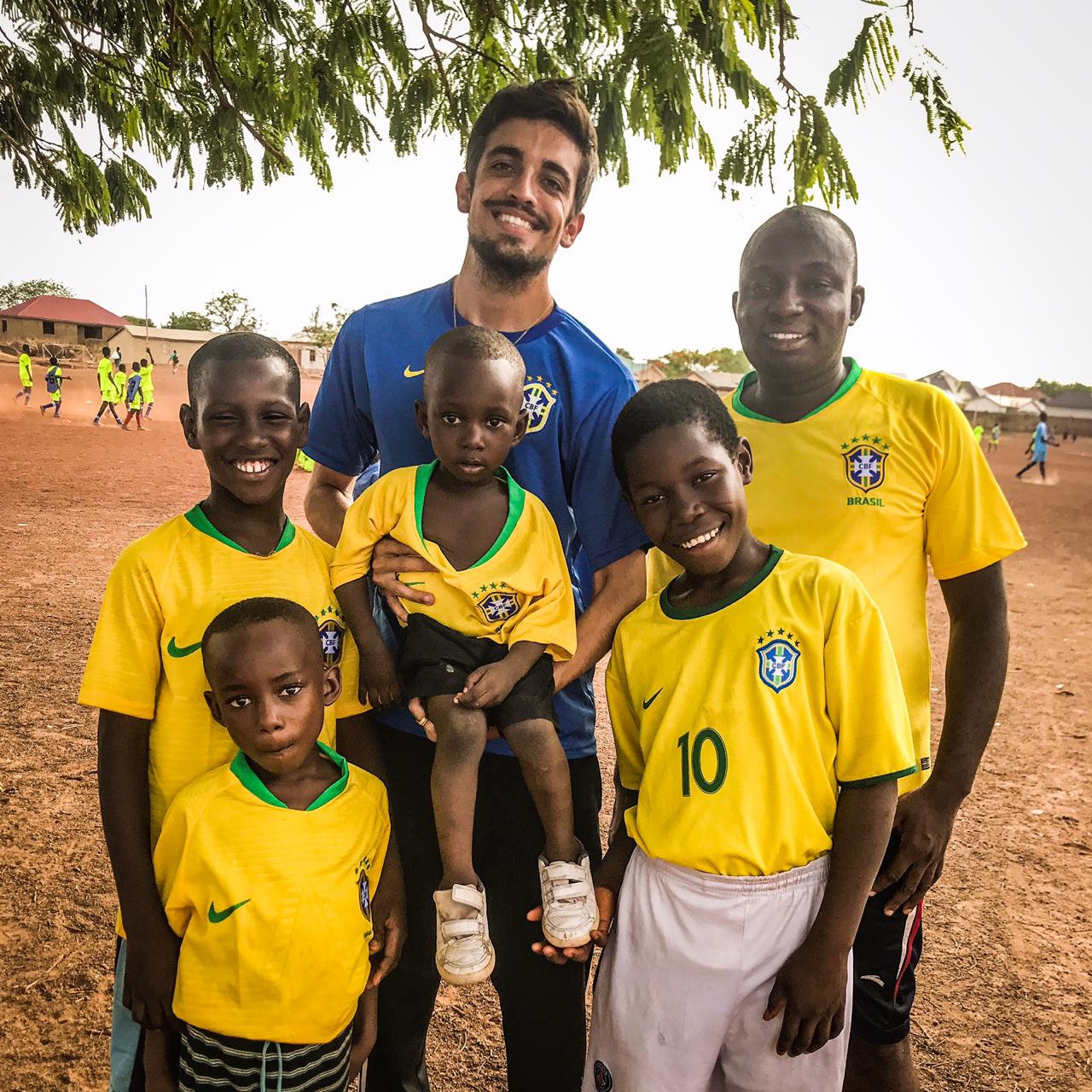 Buy Travel Insurance 
Volunteering Solutions has always encouraged all travelers to get the best Medical & Travel Insurance – and in today's date, it's more important than ever. It is important that while getting your travel insurance, you better look for a policy that covers situations like a pandemic, along with other inclusions, like cancellation and medical coverages, to protect yourself and your travel investment from emergencies, especially when traveling abroad for a considerable period.
Maintain social distancing
The World Health Organization has recommended at least a 1 meter (3 feet) distance that is to be maintained between people. It is advisable that you maintain 6 feet for extra safety. This needs to be maintained while traveling as you never know who or what can expose you to the virus. The optimum solution is to reduce the probability of the virus infecting you. Therefore, maintaining distance with the people in public is ideal in case someone coughs, sneezes, or liquid droplets from their nose or mouth which might get on you or your clothes. In post-pandemic times, the best way to keep yourself away from any kind of transmission is to avoid crowded places as much as possible. This would also help you in checking out everything offbeat and you might end up exploring some of the hidden gems in the country where you've chosen to volunteer abroad.
Know about the cancellation policies
Knowing the cancellation policies is gonna be one of the most important tips for travel after coronavirus. The travel industry post-COVID-19 is bound to provide more flexible booking, cancellation as well as refund policies, so make sure you know all the things well. While booking a program with us, you can get in touch with our Program Advisors, who'll guide you through the entire process. 
Then comes booking your flights. Perhaps you've already seen some airlines offering affordable round trip fares with travel dates several months into the future that come with a more flexible cancellation policy. If you're thinking about grabbing some cheap flights post-quarantine, make sure to read the fine print about their cancellation policies before booking.
Stay updated with the news & be prepared for new outbreaks 
Stay up-to-date regarding the latest information about COVID-19 and the places you'll be visiting during your volunteering journey abroad. It is better to know and make informed decisions beforehand. Moreover, it is very important to get your news from reliable sources such as the WHO website or the in-country authorities (we'll help you out with all the necessary information since our teams are already there and operating). Their guidelines are backed with professional data and advice. By remaining abreast of the situation, you will be able to take better precautions and avoid any mistakes. Some of the countries are also witnessing a second-wave of the virus, so make sure you know about the new outbreaks and cautiously plan your trips.
Masks, sanitizers, wet wipes – keep these things handy
Well, stepping out of the home without a mask is something unimaginable in the current situation! Make sure you keep a couple of them with you, 'coz you never know what situations might arise on the roads. Carrying disinfectants with you is definitely one of the top tips for travel after quarantine. Whenever you're boarding a plane or riding a bus or a train, do a quick wipe routine of the surfaces around you using the sanitizers & wet wipes. You can also buy disinfectant wipes, if possible. The more careful we are, the lesser chances of getting infected.
Be careful not to touch your face
By now, you must be knowing that the coronavirus spreads and gets people infected when they touch an infected area and then touch the entry points in their faces, such as the nose, eyes, and mouth. Restricting yourself from touching your face can be quite challenging, but it's crucial to steer clear of the virus. In case you really feel an itch, you need to either sanitize your hands or better, get some soap to wash your hands properly before touching your face. When you need to touch public surfaces that other people may have touched as well, like doorknobs or chairs and tables, use wet wipes or tissues to avoid direct contact. Make sure to dispose of them properly after use, in order to lessen the chances of spreading the virus.
Stay indoors if you're feeling sick
Finally, the most important piece of travel advice – Stay at home or in your accommodation (in case you've already traveled abroad), if you feel feverish, or unwell. People often focus on keeping themselves safe from contracting the virus but lose sight of another important part – preventing themselves from possibly spreading it. When you start feeling a little bit under the weather or weakness seeping in, refrain from going out and quarantine yourself as soon as possible. Seek out medical help at the earliest. Additionally, stay indoors for at least a whole day after the fever has entirely cleared before you step out.
Here's how The Future Of Volunteering Abroad would look like.
Take A Quick Look At The Latest Volunteering Abroad Scenario:
Which programs are currently open for volunteers?
It is important to note that we are currently reopening our volunteer programs in those countries where the local government and public health guidelines deem it safe. As per the new travel guidelines, most of these countries will require proof of a recent negative Covid-19 test, taken 72 hrs prior to travel.
Given below is a list of tentative opening times for each destination & program, and we're offering a flexible booking policy for all our volunteers who are keen to join us and make a difference in the post-pandemic world.
Africa
Ghana (Programs open now)

Kenya (Programs open now)

Tanzania (All programs in Arusha & Zanzibar are open now)

South Africa (Programs in Cape Town are open now)

Uganda (Programs open now)

Madagascar (Programs open now)

Morocco (Programs open now)
Latin America
Costa Rica (Programs open now)

Peru (Borders might open from May 2021. Bookings open)
Ecuador (Borders might open from June 2021. Bookings open)
Brazil (Borders might open from June 2021. Bookings open)
Europe
Portugal (Programs open now, for travelers from the EU countries)

Spain (Borders might open from June 2021. Bookings open)
Ireland (Borders might open from June 2021. Bookings open)
Asia
Nepal (Borders might open from May 2021. Bookings open)
India (Borders might open around June 2021. Bookings open)
Cambodia (Borders might open around June 2021. Bookings open)
Philippines (Borders might open around June 2021. Bookings open)
Bali (Borders might open around June 2021. Bookings open)
Malaysia (Borders might open around June 2021. Bookings open)
Sri Lanka (Borders are open. Programs are starting from May, but you can apply for programs now)
For other locations and programs, we are accepting bookings for 2021 and we'll update you soon about further reopenings. You can check more in details, here.
Volunteering Solutions' Operations Team will be active – so in case you have any travel query or wish to discuss plans regarding volunteering abroad in the future, just drop us a mail at [email protected] and we shall get back to you ASAP 🙂
About The Author