A Comparative Study Between Service Learning And Volunteering
6,211 Views
In this 21st Century, just getting a college degree isn't enough and once you step out of college to approach the job arena, you'll realize that there are millions in the race that you are running. All it requires to win is to make some extra efforts during those college years, which will immensely benefit your career. Getting engaged with some kind of philanthropic work comes on the top of the list of things that you can do while in college. There are precisely several ways to get engaged in community services, of which we shall focus on the two major ones – volunteering and service learning.
Volunteering, as we all know, is a philanthropic act where you give your time and service by offering to do something that is intended to promote goodness and improve the quality of life for humans and/or animals. You can get engaged in volunteering projects during your semester breaks or other free time, when you can spend time at the project site completely and also explore the nearby areas.
Service Learning, on the other hand, is an amalgamation of studying and volunteering where one compliments the others. Both your course and your volunteer service goes hand in hand at the same time, helping you to reflect on the experiences from both. Those who join service learning share their learnings, troubleshoot difficulties, and accumulates their experience into meaningful classroom discussions in order to better apply their education to the real world.
Similarities between Volunteering and Service Learning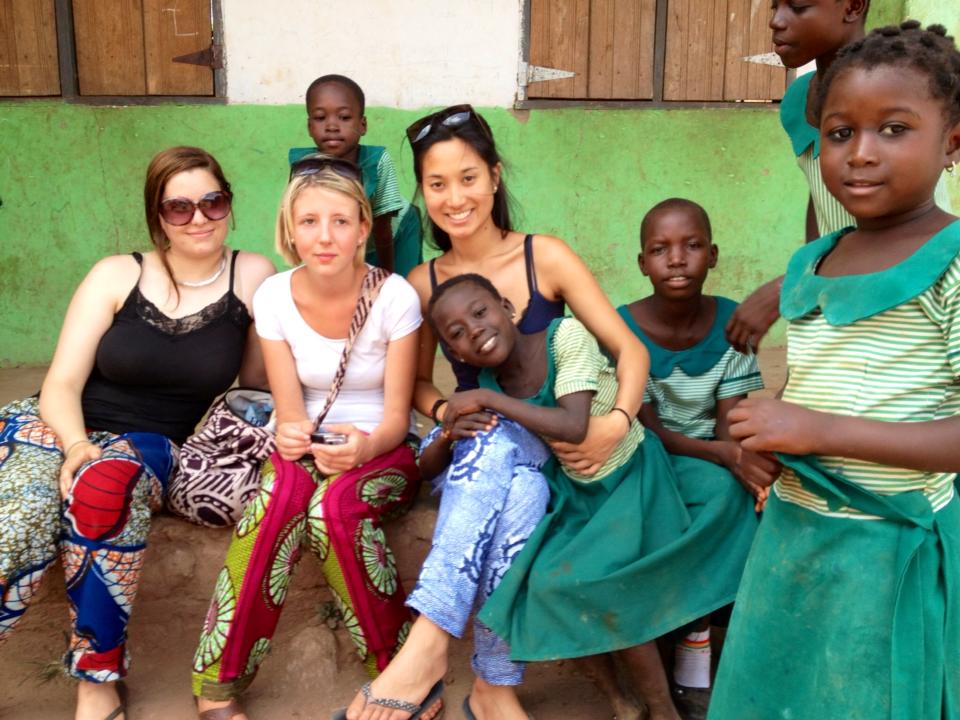 Most of the time, the two terminologies get interlinked and becomes confusing enough for people. Well, undoubtedly, they have overlapping features for which it may often seem to be similar.
Both volunteering and service learning involve giving time to a community project without receiving a financial compensation in return. Often, you can find that people engaged in volunteering and people associated with service learning are a part of the same project in an organization.
Both volunteering and service learning can take place anywhere in the world – it can either be somewhere in your locality or somewhere abroad, where you can engage yourself working for people who are completely different from the ones in your home country. Being a part of an international project has its own benefits – like you can meet people from other parts of the world and exchange thoughts, as well as learn about the scenario of the country where your project is taking place.
Differences between Volunteering and Service Learning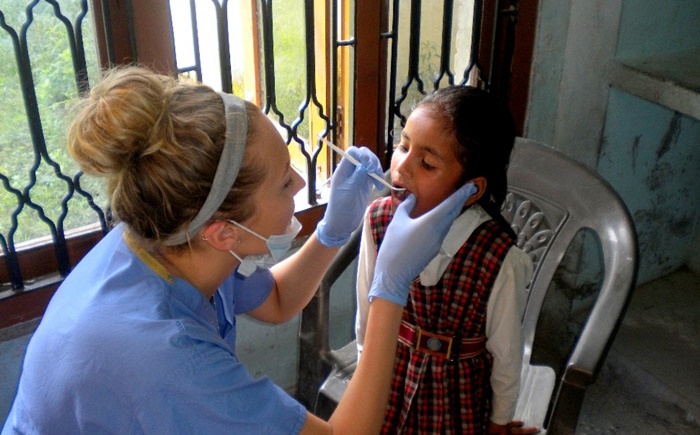 While it may apparently seem to be similar, there's a huge difference between the two. If one can see beyond the thin line of similarities and dig deeper, the differences will be evidently visible.
Education and skill level
In the case of volunteering, anyone can be a part of any project, and no specific skill set is required as such. For example, someone pursuing Graduation in History can volunteer at an orphanage, teaching and taking care of kids with utmost love and warmth. For that, no special learning is required. On the other hand, service learning has to involve classroom sessions in the volunteer work so that there's a relation between the theory and the practical. For example, someone studying Physiotherapy can be a part of a medical project and actually put to use whatever he has learned.
Time commitment
For volunteering projects, participants have the flexibility to choose the duration that can vary from a week's time to as much as 6 months. For service learning projects, there has to be a commitment for minimum one semester (6 months) to a year, which is considered as a course abroad by the home university. The project goes hand in hand with the classroom sessions. The longer the duration, the more will be the scope of learning.
Career opportunities
Both volunteering and service learning will enhance your career to a great extent. While volunteering will bring several challenges and prepare you to over them with your quick thoughts, service learning will give you the time and space to understand situations and calculate the measures to make your solution. Of course, since you'll spend more time on your project during service learning, there will be more space for gathering knowledge.  Service learning experience on a resume communicates that you not only have hands-on experience but that you have also thought critically about how to improve your work and align your course with practical involvements.
At the end, it's all for gathering valuable experience
Whether you join a volunteering project abroad or opt for service learning, you'll gather experience worth a lifetime. Working closely with underprivileged community folks will open your eyes and make you feel grateful for whatever you have. You'll gain knowledge of civic responsibilities and be more conscious about the issues that pose problems for many people in this world. Your experience would be even better if your travel abroad – that'll give you an opportunity to meet like-minded people from other parts of the world and also know more about your host community.
If you are a high school/ college student who's eager to volunteer abroad and work for a good cause, then drop us a mail at [email protected]
We would love to hear from you, and our Program Advisors will assist you in finding a suitable project, that'll align with your interests.
About The Author