Things To Remember Before Planning A Volunteer Trip To Peru
305 Views
Most people visit Peru to see Machu Picchu or other Inca ruins, along with the Catholic relics that were later constructed by the Spaniards. However, Peru has much more to it – and this Latin American country, with its diverse landscape and ever-smiling people, will never fail to mesmerize you.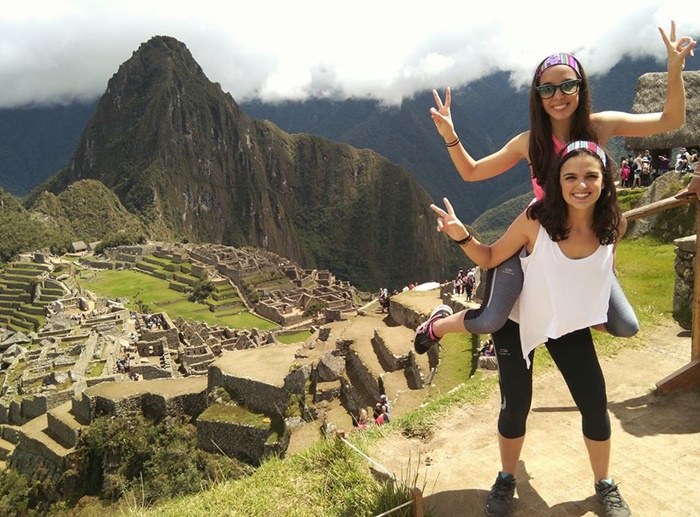 Volunteering Solutions has 8 affordable and exciting projects in Peru that run throughout the year – you can choose any, that suits your areas of interest and gives you a feeling of connectivity with the natives. While you'll have your own reasons for opting to volunteer in Peru, there are certain things that are essential to be kept in mind before you plan your trip to Peru.
Why do you wish to volunteer in Peru?
A volunteering journey is very different from that of a normal tour. It involves a lot of challenges and strategic thinking about how you can make the most of your time so that you can help the host community as well as explore the place. Ask yourself how much you know about Peru – are you aware of the social issues that the country faces? Will your contribution be effective enough to make a difference in the lives of the people?
Have a clear idea about the project you are choosing, know what intrigues you to volunteer and do proper research about the project – you can seek help from VolSol Program Advisors and get in touch with previous volunteers who have worked in Peru. This might help you in having a clearer idea about your role while volunteering.
What impact will your volunteer work have?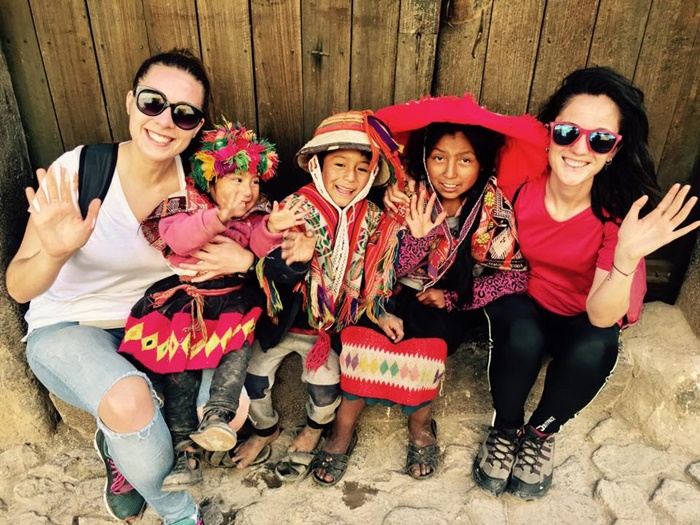 You must ensure the fact that your contribution will add some values to the lives of the natives and it's something sustainable. Make sure not to do more harm than good while staying in the country. Be clear about what impact your work can make – and commit for a duration that is convenient for you. Leaving your project mid-way is something undesirable.
Remember that the problems of poverty, illiteracy, healthcare and inequality are deeply rooted and sometimes the simplest solutions might not be the best – try to think and work in a manner that ensures positive change in the society. A little research can go a long way, and help you find out sustainable solutions. Discuss your plans with your peers who are a part of the same project.
Be aware of a different volunteering perspective
Volunteering Solutions will orient you about your project tasks, but you'll have the liberty to plan your schedule and execute your own plans. This might sound very fascinating but it has its own challenges – there will be many a time when you'll have to take initiative and apply your unique ideas to deal with a situation.
You will meet people from different parts of the world, stay with them and work with them. This will be interesting as you'll get to collaborate with like-minded people who might have ideas that sync with your ideas. It'll be a huge opportunity for you to polish your skills and gain new ones – but it all depends on how to open you are to accept and learn from your daily events.
You might face a language barrier if you don't speak/understand Spanish
Not everyone in Peru knows English and you might face a little trouble if you aren't well versed with Spanish. But that can't be a reason to stop you from traveling to Peru to volunteer! Volunteering Solutions has specially designed a Language & Orientation program in Peru in which participants are given the basic Spanish lessons along with deeper knowledge of the country's past and culture.
Knowing the language will help you get closer to the natives, as they'll feel more connected to you. Our in-country coordinator will be there to assist you whenever you're stuck – but if you can overcome the challenges by yourself, you'll have a much greater level of self-satisfaction.
Remember that stepping out of your comfort zone has its own rewards.
What is the best time to work in Peru?
Of course, this is an important matter – you might be planning your trip during your spring break or summer break, but how will the weather be in Peru at that time?
Winter in Peru starts from May and stretches till September – it's the driest season and the best time of the year to do outdoor activities. Summer starts in December and ends in March – the weather is usually humid and it's the wet season, so take into account that you may find yourself working through heavy rain.
It's better to travel to Peru during the dry winter season, as it's the best time to walk and explore, go for hikes and treks, roam around the markets and localities and also to visit the old architectures. However, it's the tourist season and most of the famous places will be super-crowded! Make your plans thoughtfully.
Be aware of the difference in culture
The most important thing to keep in mind while setting out for a volunteering journey is that of cultural difference. People in different countries have different ways and norms to lead life – and Peruvians are one of the most relaxed people in the world.
For example, if you fix an appointment with someone at 3 PM, be flexible enough to wait for 30 – 45 minutes extra, as that person might not turn up before 3.30 PM or 3.45 PM. Peruvians prefer to take their own sweet time to do things.
The locals have a different set of faiths and beliefs that have been formed over the years, and being one of the oldest civilizations of the world, they are extremely sensitive towards their cultural heritage. On the first day of your program, you shall be given an orientation about the culture, dressing, food and everything else that you need to know to survive and happily volunteer at your project.
If you are confident about your skills and have the zeal to face challenges and learn from situations – then your volunteering journey to Peru will prove to be an excellent learning corridor, where you can explore some new areas of life and see the world differently.
If you have any more queries, you can drop us a mail at [email protected]
Our Program Advisors will be glad to answer your questions and clear your doubts.
About The Author