The Importance of Medical Volunteering & Its Benefits
2,024 Views
Medical volunteering is an important part of healthcare. It is a responsibility that we all must take on to improve the field of medicine globally. When a physician—a highly trained and specialized professional—volunteers to lend their time, knowledge, and expertise to communities in need, it has a remarkable impact on the health outcomes achieved in those communities.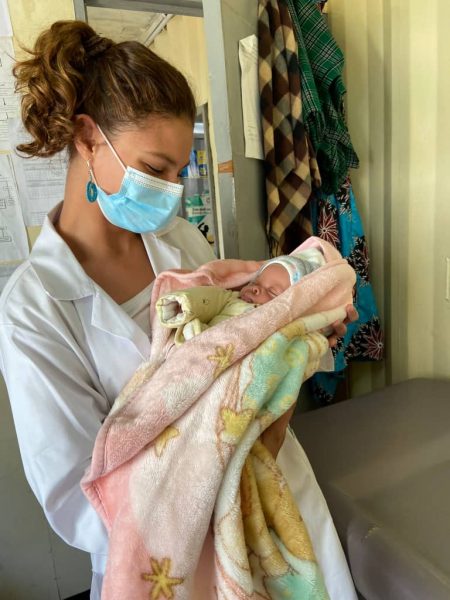 Why Every Medical Professional Should Volunteer
Volunteering is important because of what it teaches medical professionals. Getting them into the field and exposing them to real-life situations helps them understand that medicine is not just a textbook of knowledge. It is a dynamic field that requires practical application of knowledge, skill, and experience.
Volunteering also helps medical professionals begin to understand that the practice of medicine is, at its core, a social responsibility. 
Every medical professional who cares for patients should feel an obligation to give back and help those affected by the same problems they are studying to treat.
While volunteering is part of the education that medical professionals receive, it does not end there. Volunteering is an essential and ongoing responsibility for every physician. Medical professionals need to continue providing their services to those in need to stay connected to their patients and community.
The Other Perks of Volunteering
There are other perks you can get out of volunteering. Some of them are:
Meet People Who Share the Same Passion
Volunteering lets you meet people who share the same passion for medicine. In addition to sharing your knowledge and expertise with each other, you can also bond and form life-long friendships with these people.
Visit Awesome Places
You have the opportunity to visit different places of interest during your time as a volunteer. You can visit historical sites, meet new people, and expand your knowledge.
Good for the Health
Volunteering also has positive impacts on your physical and mental health. It decreases stress and promotes social interaction. It is also relaxing to your mind and body.
Help More People
When your passion is to help people, there is no better way to do that than to volunteer. By volunteering, you have a good chance of helping and saving more people, especially when you have the knowledge and skill of a physician.
Save Lives
You have a chance to save lives by volunteering. You can work in areas with shortages of medical professionals and treat people who need your help.
Network with Field Professionals
Through your volunteer activity, you can meet people working in the field of medicine and learn from them.
Gain Life Experience
Volunteering gives you the chance to experience life and be more flexible. It changes your perspective on life and helps you live with an open heart.
Show your gratitude
Volunteering can also be a way of saying thanks to those who have benefited you and have made you who you are now.
For a medical professional, volunteering is more than just an obligation. It's a privilege and opportunity to enhance your skills and get more experience. It also allows you to help and save more people.
Are you looking for the best medical volunteering opportunities? Volunteering Solutions is an international organization that provides meaningful and inexpensive volunteer opportunities & international internships. We have over 150 projects, including teaching, childcare, wildlife, medical, and more. Get in touch with us.
About The Author