Best Medical Mission Trips Abroad 2024
14,481 Views
"There is no painkiller as effective as love, no anti-depressant as soothing as cheer, no defibrillator as powerful as wisdom."  ― Abhijit Naskar, Time to Save Medicine.
Perhaps no words can describe the feeling of satisfaction that a doctor feels after treating a patient and seeing him/her get relieved from the pain. Doctors, surely, are seen as next to God, when we feel unwell and look for a cure.
If you are someone who's studying medicine or practicing at a healthcare center, maybe now is the time when you should step out and opt to serve in a developing country, and work for the underprivileged people.
What are the requirements to join a Medical Mission Trip?
Volunteering Solutions offers a wide range of medical mission trips abroad (including volunteering as well as internships) and you can join in, to explore, serve and experience something like never before. Medical, Pre-med, dental and nursing students can join these medical service trips to gain first-hand work experience and develop their skills & knowledge while working under the guidance of professional doctors and nurses. Work usually is divided among the participants as per their educational qualifications.
For the healthcare volunteering programs, even professional doctors and nurses can join in and lend a helping hand to treat the people in developing countries across the world.
The basic requirements are:
1) Must have a medical/ clinical background or must be enrolled in medical studies
2) Should be 18 years old or above (in some cases even 17 years old ones are also allowed)
3) Must be keen to learn and open-minded to work in a group, assisting & following the instructions of the professionals
4) Must be enthusiastic and adaptive.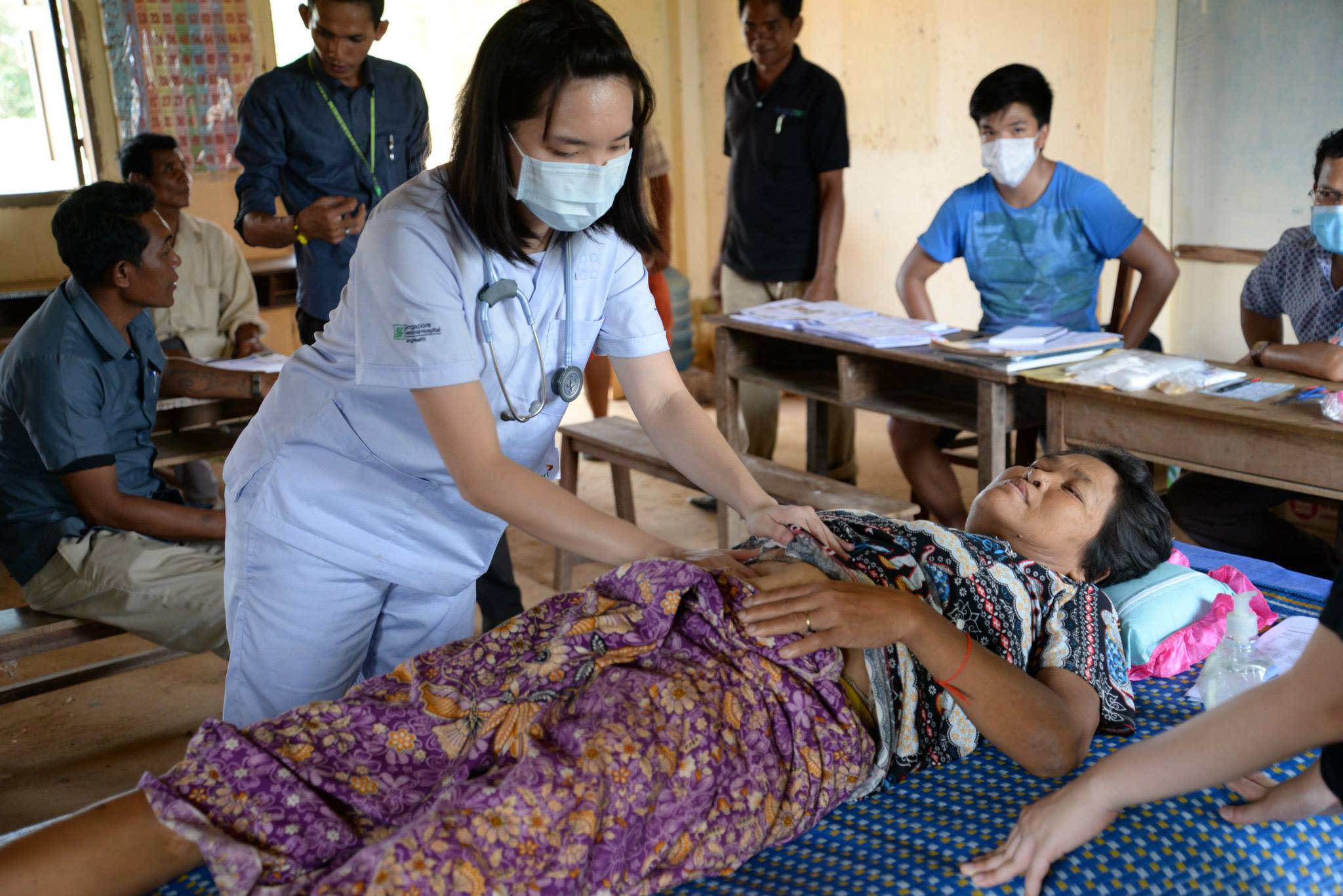 What is the duration of the Medical Mission Trip?
Volunteering Solutions has programs available from a minimum of 1 week to a maximum of 24 weeks, but we mostly advise & encourage you to join for at least 2 weeks, as that much time is required to learn about the healthcare system of a new country as well as to contribute effectively towards the purpose.
We also offer amazing summer volunteering opportunities for medical & nursing students as well as group volunteering trips for those who wish to join the service trips for medical college students in a group along with a mentor. Tailor-made, customized programs are also provided for groups of 5 or more.
How do I apply for a Medical Mission Trip Abroad with Volunteering Solutions?
Check out the amazing & amazing & affordable healthcare volunteering programs & medical internship programs that we have in store for you, and pick the one that suits you best. Think about which country you wish to travel to, and what are the main things that you want to learn. Also, be clear about how you want to contribute through this journey.
Once you've selected the best program for yourself, you can go to Apply Now and fill the form. In case you wish to talk with our Program Advisors before you apply, you can simply write to us at [email protected] and our Team will help you with all your doubts.
The next step would be to get done with the registration, pay the application fee & later, the program fee (which would include your Pre-Departure Guidance, Airport pick-up at the destination, accommodation & meals, 24*7 in-country support as well the program participation). You will have to upload a few documents, which you will be guided thereafter.
You can Log In to your My Account and check the progress of your application. It mostly takes about 7 to 10 working days to get the placement confirmed. And then, you're all set to embark on a life-changing journey! This surely is the best possible way to serve those who need your care and also, make good use of your course learnings, while implementing them in treating people.
Check out the best healthcare volunteer programs & mission trips abroad for 2024 and decide where you'd love to go & work!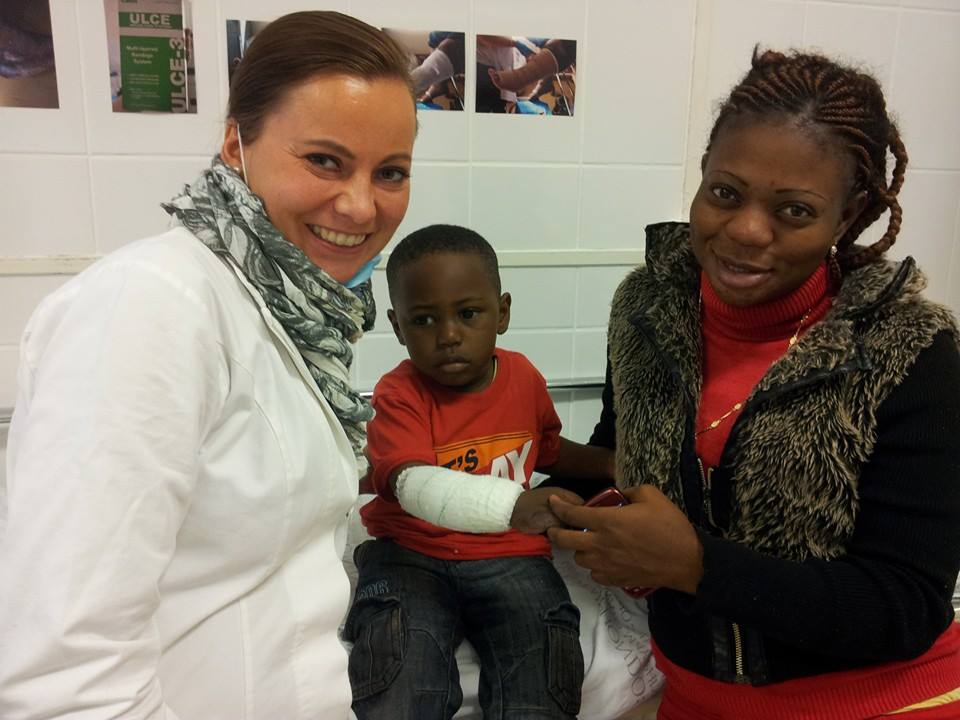 Being a volunteer for the healthcare program in Tanzania will be nothing less than an eye-opening experience for all pre-meds, medical & nursing students. It'll be an incredible opportunity to know more about the healthcare scenario of an African Country and effectively contribute towards the well being of the people. As a volunteer, your main task would be shadowing the professionals and assist them whenever needed.
Depending on your skills, you'll be assigned work like suturing wounds, giving vaccinations, etc. You'll also get to do other work in the clinic like assisting patients with activities such as getting them from one service point to another.
You need to be actively involved in the daily procedures of the hospital, taking rounds of the wards, maintaining files, and doing routine patient check-ups like measure Blood pressure, pulse, check fever, etc. Medical professionals are also welcomed to be a part of this project and contribute as much as they can.
Tucked in the Himalayas, Nepal is known for its pristine beauty and warm people. Being a developing Asian country where the healthcare scenario is lagging far behind when compared with that of the West, this can the best internship opportunity for pre-med and medical students who are looking forward to contributing effectively towards the lives of the people while learning more about the medical conditions in Nepal.
Students joining this program will be placed at local hospitals, both private and government, as well as medical clinics. The interns will be put under the guidance of professional doctors and nursing staff, where they get hands-on clinical experience and get to observe the health care system in Nepal.
The tasks assigned to the interns will be based on the level of their education and experience. While pre-med students would mostly be shadowing the doctors and nurses, 3rd year and final year medical as well as nursing students can get hands-on experience; such as suturing wounds, giving vaccinations, measuring blood pressure, fever, etc.
If you've been planning to visit this gorgeous island nation for long, then now is the time to set out for a medical mission trip & contribute effectively while exploring Sri Lanka. Being a part of this program, you'll be working at the public hospital (Karapitiya), where you'll exposure to the widest range of patients and cases available in southern Sri Lanka, all under the watchful guidance of a professional and caring team of doctors and nurses.
Pre-meds, medical students in their early levels, and nursing students are placed at smaller private hospitals (Galle), where they get broad observation-based exposure to various units in the hospital to enhance their knowledge and learning in the field.
For those who have better knowledge & skills, will get to work in several departments including Medical Ward, Surgical Ward, Emergency Treatment Unit (ETU), Paediatric ward, Maternity ward, Psychiatric ward, Physiotherapy & Rehabilitation Ward, etc.
For all medical & nursing students, it'll be a great learning opportunity while serving at the public healthcare centers in Cusco, Peru. Volunteers will mainly get to work at the clinics which provide care and treatment to the people residing in the poor and underprivileged areas of the city.
These people usually can't afford to spend enough on treatment in private hospitals which is an expensive affair. However, the clinics are understaffed and often, the number of patients is so high that it gets difficult for the caregivers to manage it all. Thus, being a volunteer, you'll get to work with the professionals and assist them for a better outcome.
Depending on your medical experience and Spanish language skills you may be asked to assist with various procedures such as suturing wounds, giving vaccinations, helping with taking vital signs of patients, being involved in the daily procedures of medical centers,  taking rounds of the wards, maintaining files, etc. 
The experience of interning in New Delhi will surely be different from that of Palampur. You'll be working in a large hospital placement in the South Delhi area, near some of the best areas and markets in the city.
Interns are paired along with a doctor/nurse or medical professional during their time at the hospital. These hospitals have a large footfall of patients due to its prime location, and you'll experience busy days while interning here.
The internship is mostly observation based and each intern shall shadow, observe and do basic assistance work in the hospital during the period of the internship.
Interns work at a full-service hospital placement that offers very good facilities and infrastructure for patient care and treatment. You can choose the departments where you wish to assist, depending on your areas of interest and studies.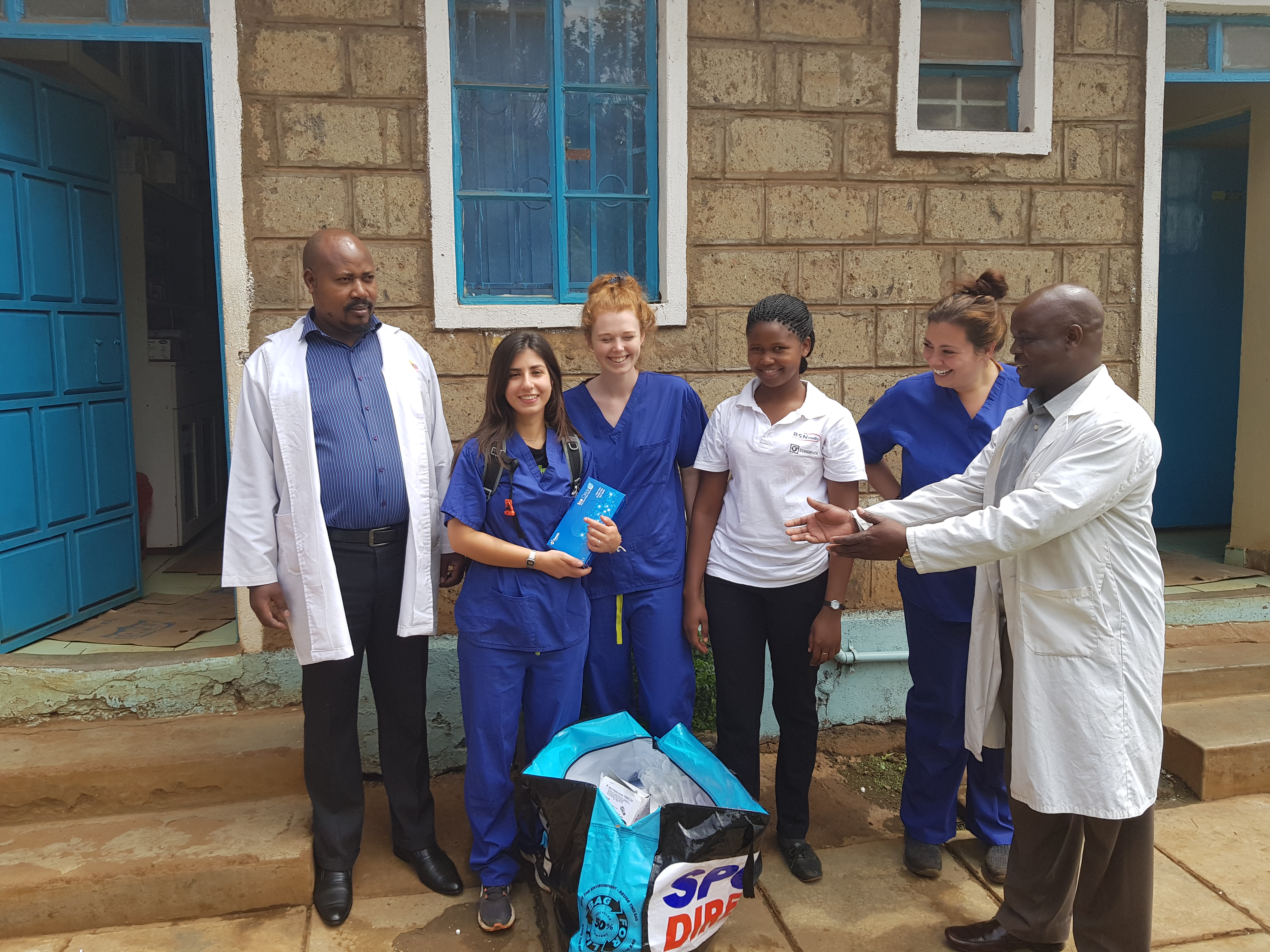 The healthcare scenario in Nairobi, Kenya, has surely improved a lot in the last decade, but the public medical clinics are still understaffed and the contribution of volunteers is highly appreciated.
You'll get to work in medical clinics, dispensaries, and government hospitals in and around Nairobi, shadowing the professionals and assisting them in whichever way you can. The responsibilities will be assigned to the volunteers as per their level of education, skills, and knowledge.
Pre-medical students will mostly assist the local doctors and staff in doing basic tasks such as checking the weight and temperature of the patients, cleaning wounds and also doing administrative tasks in the placement.
Medical & nursing students generally help in checking blood pressure, suturing wounds, doing rounds with patients and work in areas of maternal health, surgery, laboratories, counseling, and testing, etc.
Known for the ruins of Angkor, Cambodia is visited by millions of travelers every year, but if you choose to be a volunteer for a medical mission trip, then you'll get to experience something unique unlike anyone else! Of course, you'll get to explore the UNESCO World Heritage Site and walk down the lanes of history, but apart from that, you'll also get to spend adequate time serving the underprivileged people and helping them to live a better, healthy life.
This program is perfectly suitable for 3rd and final year medical as well as nursing students, and, also, the professionals with decent experience in the medical field.
Volunteers will be working with the professionals, assisting them in their daily work. It'll be a great opportunity for you to learn more about the healthcare system of the country, and know more about the problems that exist here.
As a volunteer, you will have to be actively involved in the daily procedures of the hospital, taking rounds of the wards, maintaining files, and doing routine patient check-ups like measure Blood pressure, check fever, etc.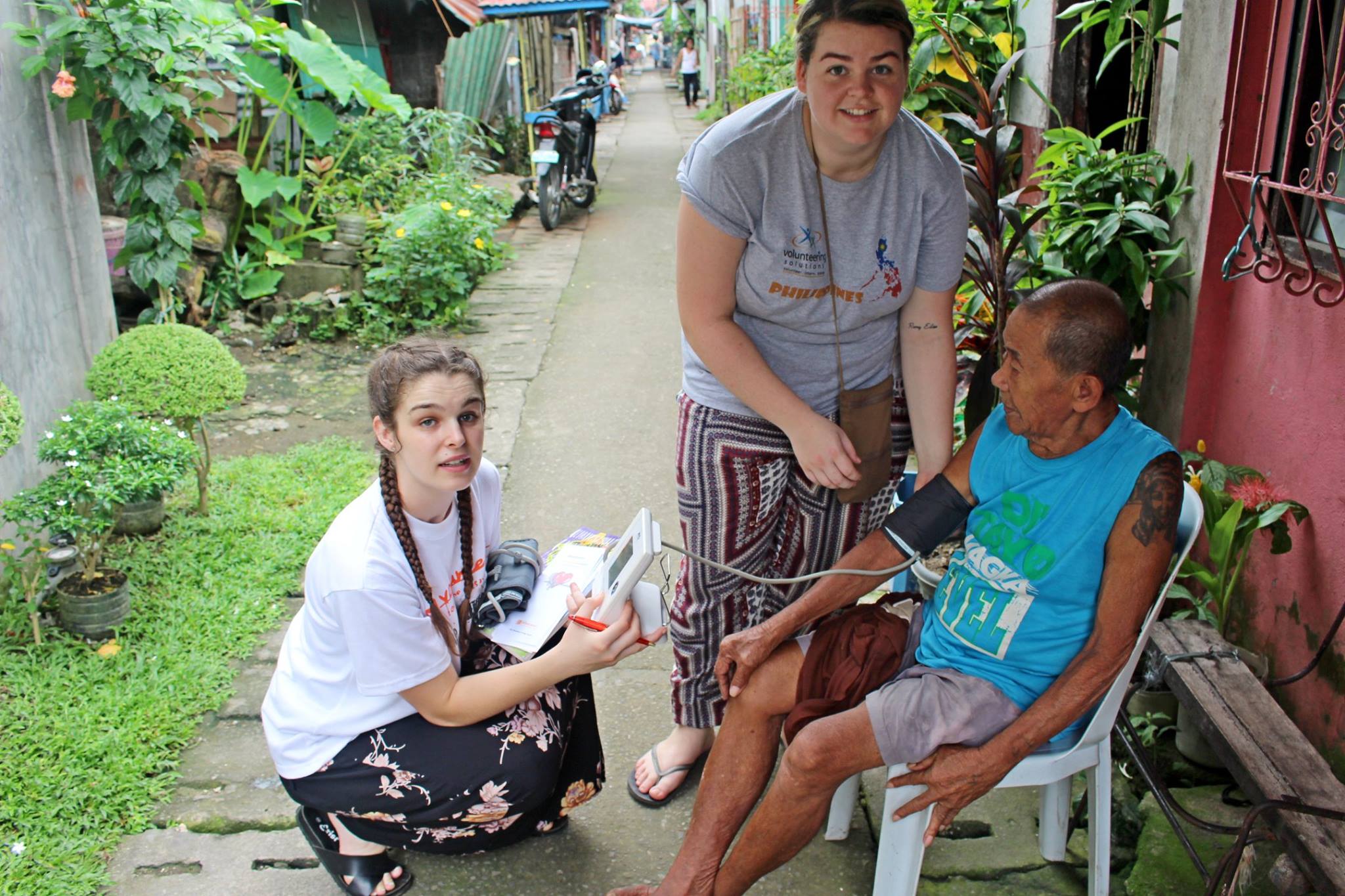 This program would surely be a perfect choice for pre-med, medical & nursing students, but even those who are studying Public health, or pursuing nutrition courses can also apply for this. It's surely gonna be a worthy experience, living in this town and focusing on rectifying and improving the malnourished condition of infants, especially those born in low-income communities.
Being a volunteer, you'll also have to organize seminars and workshops for the local and rural communities and enlighten them about the benefits of a balanced diet and maintaining nutritional plans. Through these information-rich workshops, volunteers have to convince the parents to create a food habit that is rich in vital nutrients and nourishing for the kids. This project is more on the lines of public awareness and includes a feeding program for malnourished children, and we aim to help the infants grow up as healthy babies.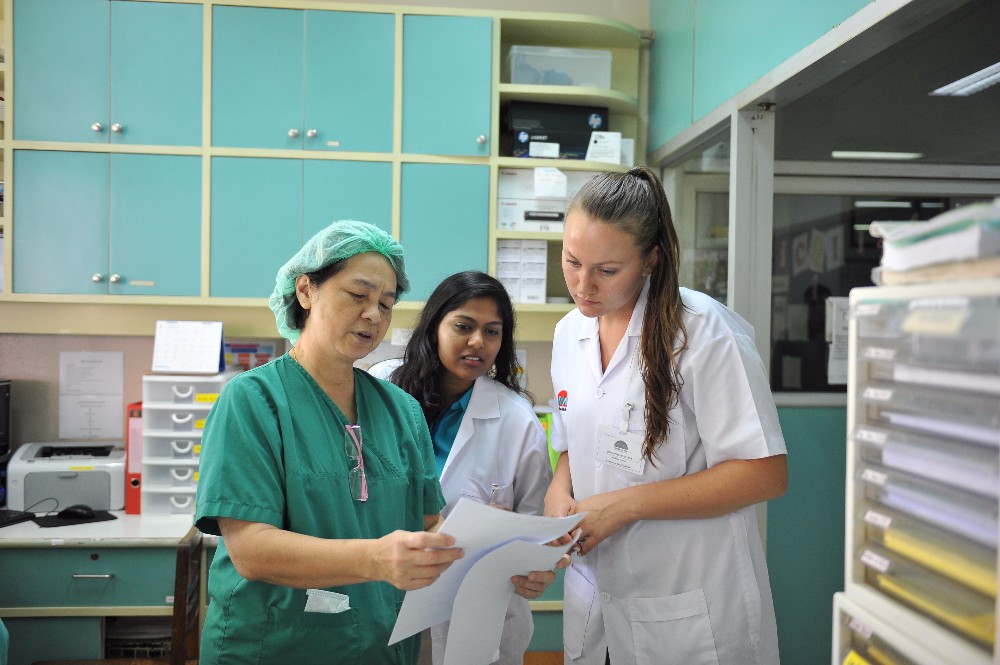 Being an intern in Chiang Mai, Thailand, would be a worthy experience as you'll get to treat the locals, as well as people from the neighboring countries as well. In recent years, the healthcare system of Thailand has improved much – and that's the reason why people from Vietnam, Laos, Myanmar come down for treatment here.
The hospital in Chiang Mai offers the following healthcare departments and services: Ophthalmology (must study in this field), Otolaryngology (must study in this field), Biochemistry, Orthopedics, Radiology, etc, and one can choose any department to work.
However, interns will mostly shadow and observe professional doctors and learn how to handle patients and treat them with the utmost care. The amount of 'hands-on' involvement will depend upon the intern's experience, education, comfort level, the length of the internship and the consent of both the attending doctor and the hospital administration. Interns who have completed the course study and received their medical degree will be able to execute a more active role during their internships.
If you've been thinking of taking a medical mission trip abroad in 2024, then you can write to us at [email protected] and our Program Advisors will get in touch with you!
About The Author