What Are the Primary Duties of a Volunteer at a Daycare Centre?
2,142 Views
Are you looking for ways on how to use your time right and still contribute to the community? Why not consider a daycare centre in need of volunteers? Join a program where children, parents and caregivers will benefit from your company.
Using your spare time to attend to the needs of children can be a rewarding experience. As a volunteer in a daycare centre, you will play an important role in the children's development. Over the years, your presence will encourage the children to explore and grow in a safe environment.
The primary duty of a volunteer at daycare centres is to provide additional adult supervision and support for the children when their parents are away. Their second duty is to aid the staff in the day-to-day running of the daycare centre. Their work may include helping out with reading, arts and crafts, and activities, as well as helping to prepare snacks and supervising children during outdoor activities.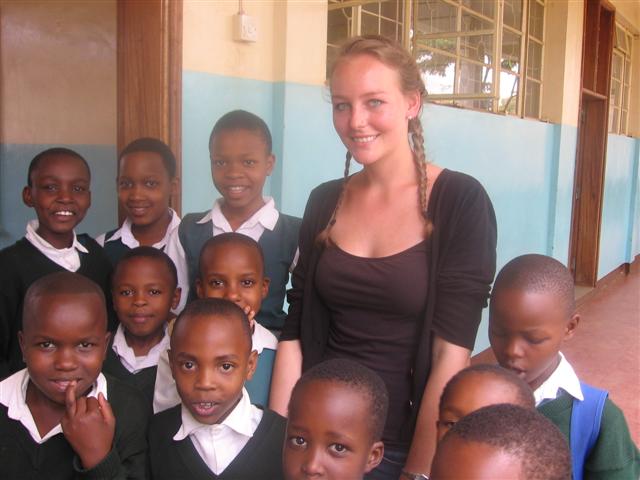 Aside from these, here are the main responsibilities of a volunteer at a daycare centre:
Positive Role Model
Children tend to mimic what they see. As a volunteer at a daycare centre, you will serve as a positive role model for the children. You should therefore be open to teaching the children new things, while still being aware of the children's needs and the limitations of their age.
Maintenance and Cleanup
It is important to keep the daycare centre neat and tidy. Children not only tend to be messy but also destroy things quickly. As a volunteer, you should be willing to pitch in with cleaning the daycare centre. After cleaning, you can also assist in arranging games and organising the centre's staff room.
Administrative and Clerical Duties
It is your duty to ensure that all the necessary administrative duties are being done in the daycare centre. These include the preparation of reports, filing of documents and other clerical work. Be responsible in all the administrative duties, otherwise, it will be difficult for the staff and you to keep track of the children's progress.
Playtime
Playing with the children will help in fostering a strong relationship with them. Through playing, you will know the children's likes, dislikes, and what they tend to do. When you play with them, you also get to know their personalities and interests. As the children play, you can teach them new games, or play with them using their favourite toys or instruments. You can also teach them popular nursery rhymes or songs that they may enjoy learning.
Why Volunteer For Childcare Abroad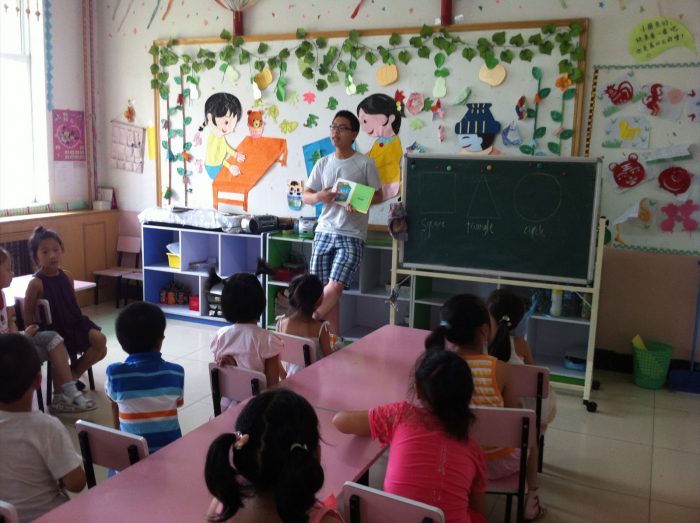 Volunteering for childcare abroad will provide you with the opportunity to learn about the host community and culture. If you love to spend your time with children, this is a good way to help children in need. You will teach them new things and also have a chance to practice your skills as a caregiver.
Volunteering in childcare overseas will give you a chance to spend your time with children while you contribute to a noble cause. Additionally, it is also a great opportunity to gain new friends and build lasting relationships. If you love children and want to spend your time doing something valuable, then a childcare project abroad is the right choice for you.
Get the Most Out From Volunteering For Childcare Abroad
As you can see, there are several duties when volunteering at a daycare centre. As a volunteer, you will have the opportunity to not just help the children, but also to provide the staff and their parents with additional adult supervision and support. Aside from the work you do for the children, you will also learn about their culture and community when you decide to work in childcare abroad.
At Volunteering Solutions, we provide you with the chance to be a part of childcare volunteers abroad that give you an opportunity to learn and grow. We aim to offer our volunteers an experience of a lifetime whilst making a long-term positive impact in communities around the world. Let us know your ideal location, and we will gladly match you with a suitable project. Contact us today to know more about how you can get started.
About The Author