Top Reasons Why You Should Intern in Australia Part 2
17 Views
This is the second part of a two-part article. If you have not read the first part, check it out first.
Now that you are more familiar with some of the most common reasons why you should intern in Australia, below are more reasons to do so. Keep reading below to learn more.
5. Australia Is a Safe Country
Australia is a safe country to intern in. There are many reasons why this is the case. First, the crime rate in Australia is relatively low. This means that you are unlikely to be a victim of a crime while you are interning here. 
Second, Australia has a good healthcare system. This means that if you do become ill or injured while you are interning here, you will be able to receive the treatment you need. 
Finally, Australia is a developed country. It has good infrastructure and facilities, which means that you will be able to intern in a safe and comfortable environment.
6. Get Experience in Your Field
Interning in Australia is a great way to gain experience in your chosen field. This experience can be valuable for your future career.
There are many different types of internships available in Australia, so you can find one that suits your interests and skills. You can search online, contact a placement agency or approach companies directly to find an internship.
7. Earn Money
Interning in Australia can be a great way to earn money. You'll be paid for your work, which can help offset your internship cost. Plus, you'll get to experience Australian culture and lifestyle first-hand.
8. The Food is Delicious
Australian food is a unique blend of cultures from all over the world. From fresh seafood to delicious desserts, there's something to suit every taste.
If you're looking for a traditional Australian meal, you can't go past a barbie (barbecue). A barbie is a perfect way to enjoy the country's fresh produce, and there's nothing better than cooking your own food outdoors.
If you're in the mood for something a little different, you can try one of the many Asian restaurants in most Australian cities. You'll find everything from Thai and Chinese to Japanese and Korean cuisine. No matter what you're in the mood for, you'll be able to find it in Australia. So why not come and experience the country's food for yourself?
9. The Weather Is Amazing
Few places in the world can boast the weather that Australia enjoys. With an average of 300 sunny days per year, you'll be able to make the most of your time interning in Australia.
The climate varies depending on which part of Australia you're in, but you can generally expect warm weather all year round. In the summer months (December to February), temperatures can reach 40 degrees Celsius in some parts of the country.
10. Have Fun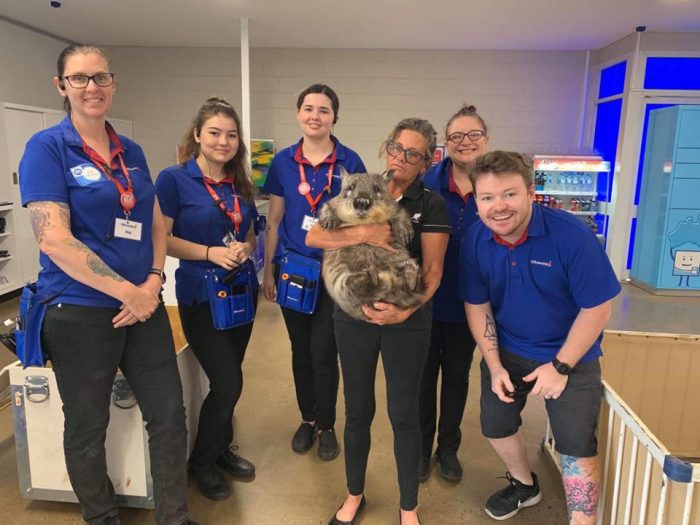 Australia is a land of opportunity for young people from all over the world. Internships are available in almost every industry, from hospitality to business and health care. No matter your interests, there's an internship in Australia that's perfect for you.
One of the best things about interning in Australia is that you'll have the opportunity to explore a new country. Australia is a vast and diverse country with something to offer everyone. From the bustling city of Sydney to the stunning beaches of the Gold Coast, you'll never be bored in Australia.
If you are considering interning in Australia, there are many reasons why you should go ahead with your plans. Australia is a country with a lot to offer, both in terms of work opportunities and in terms of lifestyle. There are many different industries and companies to choose from, and you will be able to gain valuable work experience in various fields.
Do you want to volunteer in Australia while doing an internship? You can do so with Volunteering Solutions. We offer meaningful and inexpensive volunteer opportunities abroad. Get in touch with us to learn more.
About The Author