Short-Term Volunteer Abroad – A Detailed Guidebook
623 Views
To begin with a popular saying – "In matters of healing the body or the mind, vacation is a true genius!" – and we couldn't agree more with this.
Stuck in the regular chores of life, we all seek a break away from the monotony, in order to experience something out of the box. Whether you are a high school student or a recent graduate or stuck between your 9-to-5, you can't really deny the longing that you feel for a vacation.
Just imagine how wonderful it'll be if you can turn your vacation into a meaningful journey! In today's date, we understand the value of time and money, and we know that if you are spending over something, you would want to have the best experiences worth cherishing for a lifetime. What if we say that along with memories of a lifetime, we'd also give you a chance of touching several lives to make a difference to society?
Yes, dear friend – you read that right – we are talking about life-changing voluntours (volunteer travel experiences) wherein you can explore the country in the best possible manner while contributing something towards the host communities.
Volunteering Solutions has designed a range of short-term volunteering programs in a way that participants can get to work at their chosen project 5 days a week and spend the weekends traveling across the most popular places of the country, relishing the amazing delicacies of the land and knowing the culture and customs.
In this article, we shall share with you all the information that you need to know about the Short Term Volunteer Programs, '1 Week Special Programs' & '2 Weeks Special Voluntours' before deciding which one you'd like to go for!
Why Should You Join Short-Term Volunteer Abroad Programs?
1. Make an impact in less time – It doesn't really take much to touch someone else's life with utmost love. Even in a span of 1 to 2 weeks, if you can bond with kids at a childcare center, or teach young adults a few new English words or treat the animals who need care. No matter how small your steps appear to be, you can definitely make a lasting impact.
2. Meet some like-minded people from other parts of the world – During your journey, you'll be working with a group of like-minded volunteer travelers from different parts of the world. You'll get to know more about their countries and culture while living with them. Apart from that, you can also gain new skills from your peers, and widen your social network.
3. Gain first-hand international work experience and enhance your CV/Resume – Being a part of the short-term projects, you will be working in a completely different setup and end up gaining immense international work experience. You'll learn how things work in certain developing parts of the world. Once you complete the project with Volunteering Solutions, you'll be provided with a Certificate of Program Completion, which will immensely benefit you in your career ahead.
4. Change your way to look at life – To say the least, being a part of this journey will surely change your way to look at life and make you more grateful for the things you have. You'll be touched by the generosity and warmth of the people you'll work with. In a world where most of the people are focusing on themselves, your efforts of doing something for the underprivileged will definitely be acknowledged in the most beautiful manner. You'll eventually become more compassionate and humble.
Requirements To Join The Short Term Volunteering Programs Abroad:
At Volunteering Solutions, we believe that anybody can be a volunteer if he/she has the zeal to make a difference and the confidence to step out of their comfort zone. However, the following are some of the basic requirements that need to be followed in order to join any of the programs:
You should be 18 years or older in order to join a program. In certain exceptional cases, 17-year-olds can also join with parental consent.

A Criminal Background Check Report needs to be submitted since most of these projects are related to childcare/ children's welfare etc.

In places where the participant opts for the medical project (for example in Tanzania), he/she should be a medical student or practitioner and provide adequate documents to prove the area of study.

All the participants must have a valid passport with a minimum of 6 months validity, and the necessary visa, travel & medical insurance, etc.

Last, but not least, all participants must be open-minded and eager to learn, adaptive, and enthusiastic to explore.
Which Short Term Volunteer Programs Are Available?
For those who have been a little skeptical, thinking that there would probably be fewer options when it comes to short-term volunteering – let's clear all your doubts! Volunteering Solutions has a plethora of incredible Short Term Volunteer Opportunities ranging from Teaching, Child Care, Conservation Programs, Women Empowerment, Community Development, Disabled Care, and much more. Although your contribution might seem little to you, you surely can make a huge difference in the lives of the people you'll work with.
We have more than 50 amazing & affordable short term volunteer programs in store for those who have limited time in hand, but here's the list of the most popular ones!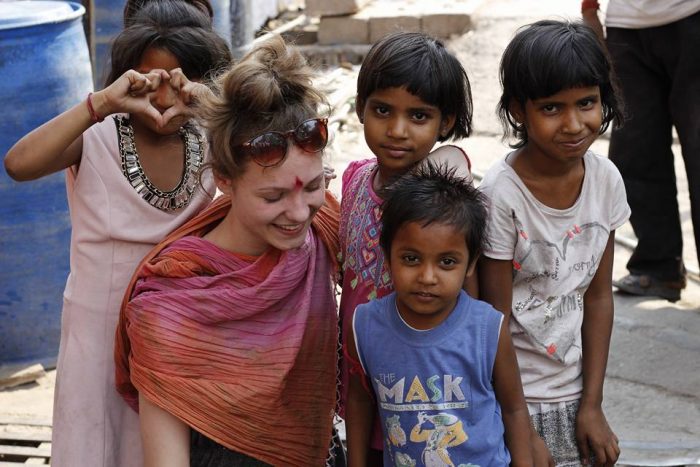 As a volunteer for the Street Children Program, you'll get to work with the little ones who been seen scavenging the rubbish heap for a meal, sleeping between the tracks, often beaten and sexually abused, falling prey to drug peddlers and child traffickers, etc. These underprivileged children are provided with shelter, food, and basic education at the homes, where you'll get to volunteer and shower them with the utmost love and care that they deserve. Your time with these little ones will help them to learn something new, engage them in happy & fun-filled activities, and encourage them to dream bigger!
Duration & Cost: This is one of the most affordable programs, starting at $250 for 1 week, and $390 for 2 weeks.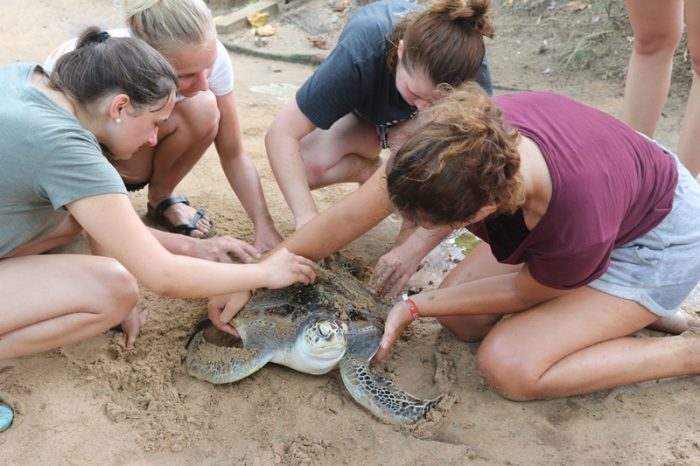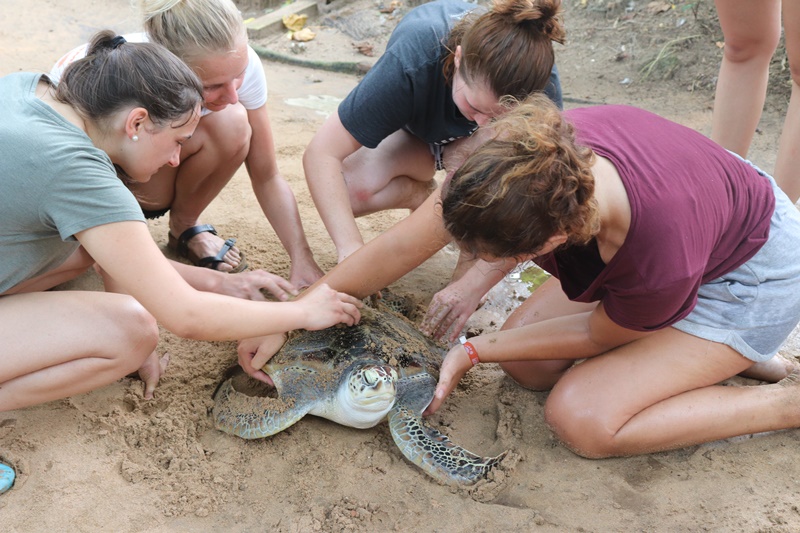 If you wish to spend some time on the beaches of Sri Lanka and soak in the sun while doing something meaningful – then this is it! Get your hands dirty as you volunteer for the sea turtle conservation program, in order to protect the turtle eggs as well as the baby turtles, and subsequently increase their population. Your main role would involve protecting the eggs from predators and poachers, providing a safe haven for hatchings to occur, caring for the baby, sick, and injured turtles, feeding them daily, and releasing the healthy ones into the ocean when ready.
Duration & Cost: The program fee for 1 Week is $650 and for 2 weeks, it's $785.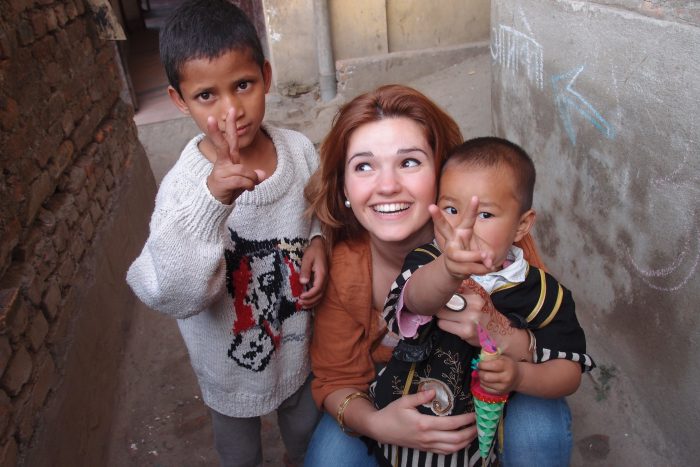 Located in the picturesque Himalayan nation of Nepal, this program would be perfect for those who wish to cuddle the toddlers and play around with them, sprinkling some happiness in their lives. You'll be working at childcare centers in Kathmandu, where the number of caregivers is relatively low compared to the number of children. As a volunteer, you'll have to manage with limited resources at the centers, take good care of the kids, teach them basic lessons about health & sanitation, take them for short excursions, etc. You can also help in any sort of administrative work that might crop up from time to time.
Duration & Cost: Known to be 'The Most Budget-Friendly Destination in the World', our short term volunteering program in Nepal is the most affordable one! It starts at $200 for a week and $360 for 2 weeks!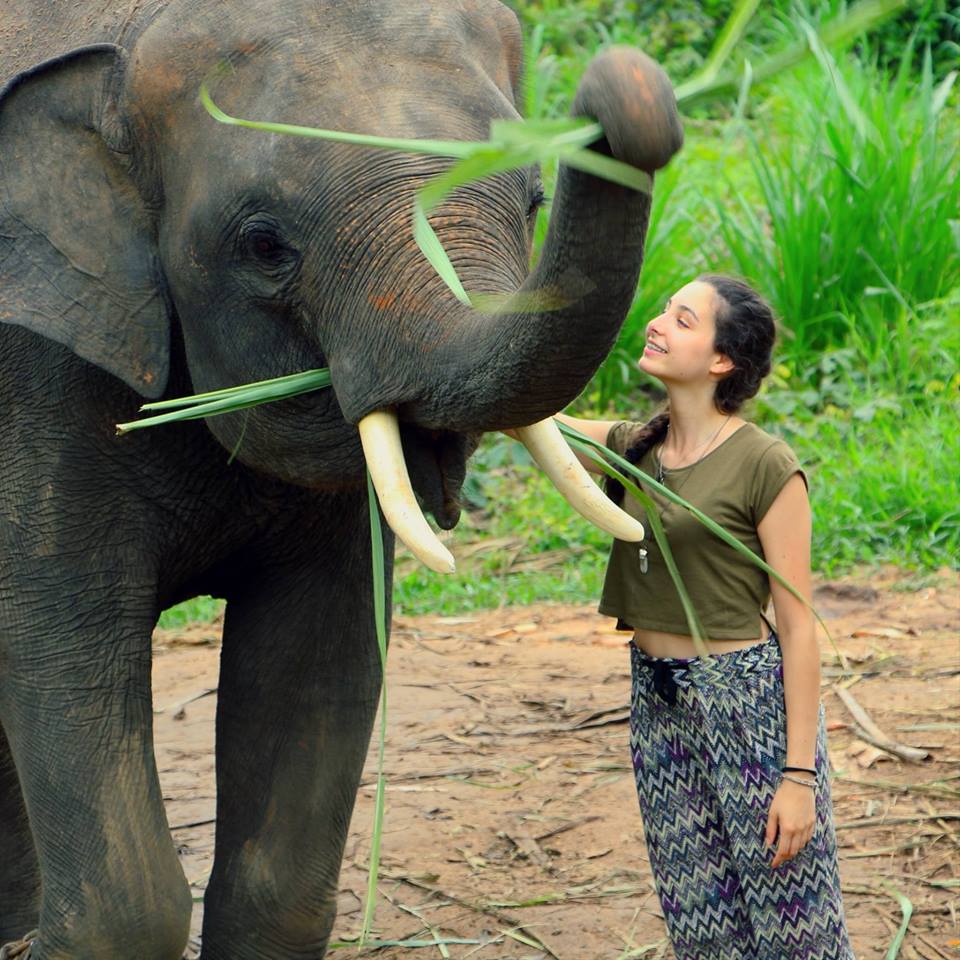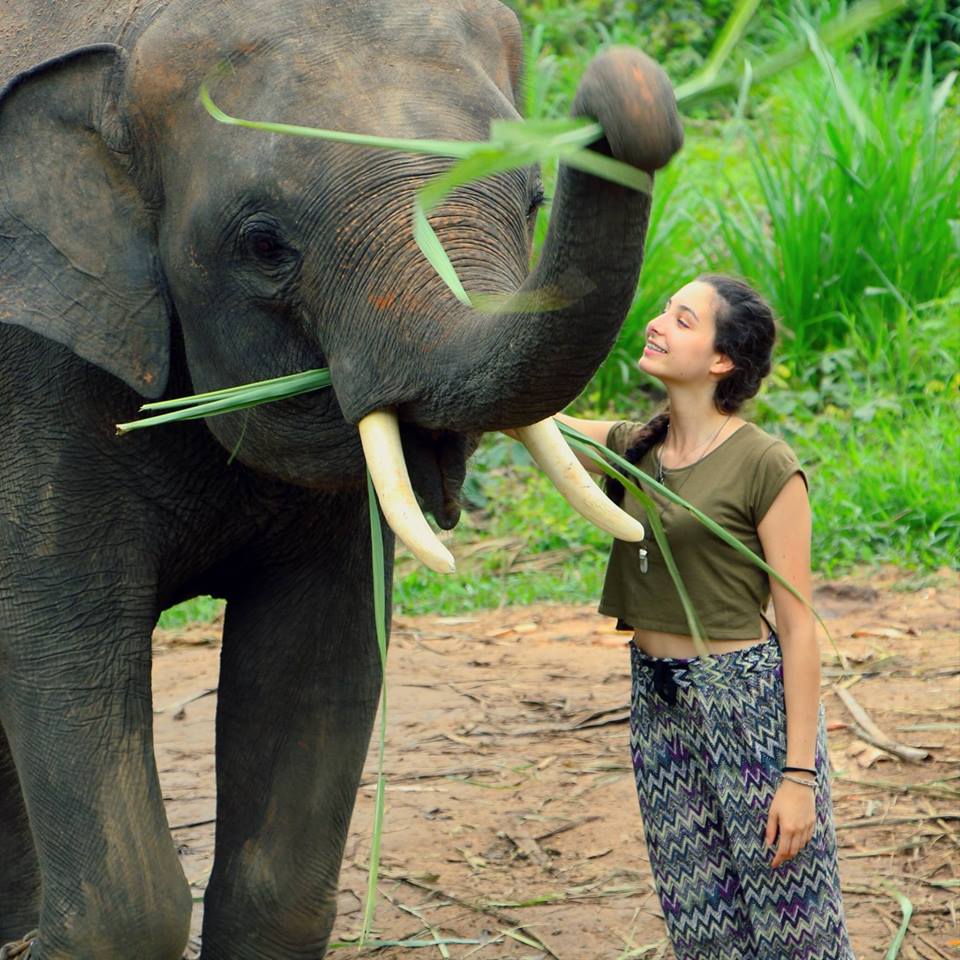 Travelers have loved this program time and again! With a chance to spend some quaint time in rural Thailand, cuddling the gentle giants and helping the mahouts with taking care of the elephants. Learn how to interact with your new friends, take them out for a walk, bathe them & feed them – it'll be a wonderful experience, needless to say! You'll also get to binge on local Thai food, and try your hands at cooking some authentic delicacies. As they say, Thailand can never be a bad idea – so enjoy to the fullest while you are there!
Duration & Cost: For 1 week, the program fee is $750 and for 2 weeks, it's $1000.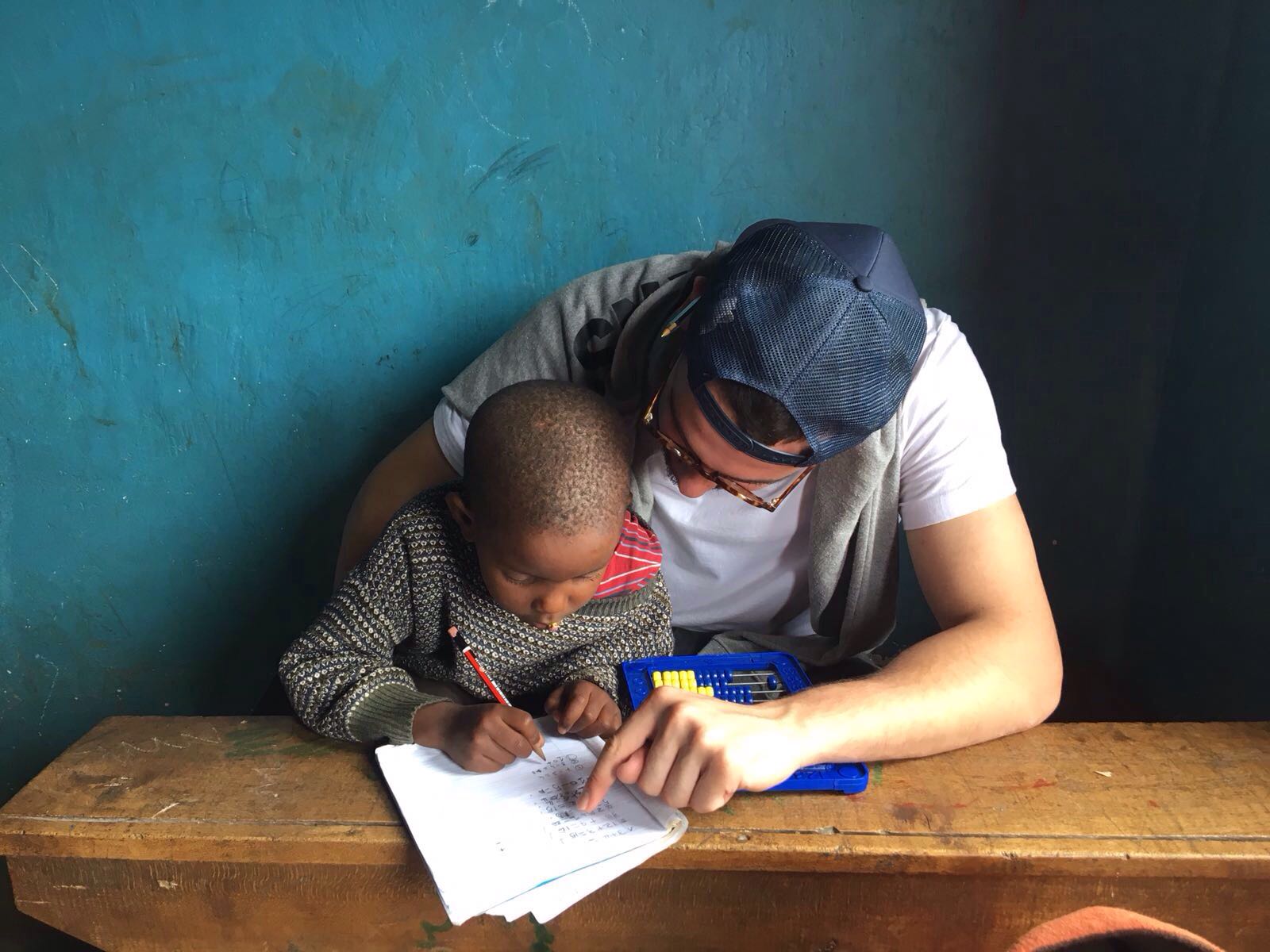 If you wish to make good use of your short break, then you can opt to volunteer as a teacher in Arusha and gain first-hand international work experience, while spreading the light of education among the little ones. You'll get to work at different primary and secondary schools, and make a long-lasting impact on the lives of the children and the communities you'll work with. Since Tanzania's economy is dependent a lot on tourism, speaking fluent English will play a significant role in getting good jobs in this sector. Thus, your main role would be to help the children improve their language skills, and help them with English communication and vocabulary.
Duration & Cost: This is yet another pocket-friendly volunteering program, starting at $290 for one week and $390 for 2 weeks.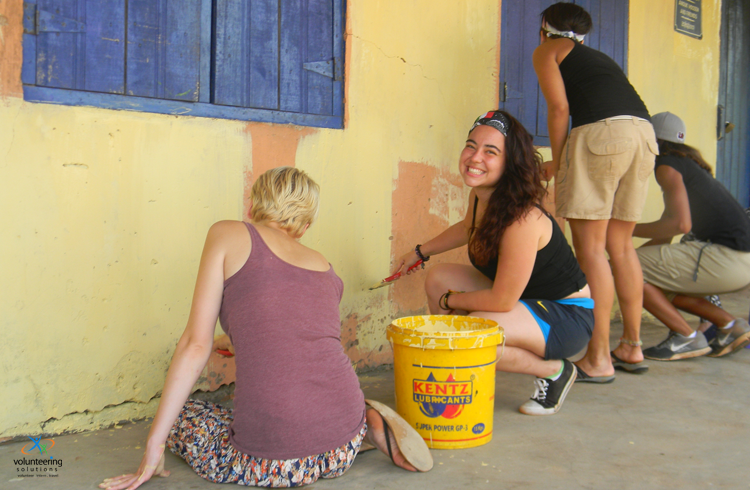 If you wish to explore an offbeat African nation and get involved in something as meaningful as volunteering for the underprivileged communities, then what can be better than spending a couple of weeks in Ghana? Being a volunteer for this program, you'll have to work with the locals, helping them in the renovation of the village schools, teach the girls and promote women's education, spread awareness about health and sanitation, etc. You might also have to assist villagers with issues surrounding their water supply, including how to treat drinking water properly.
Duration & Cost: If you wish to volunteer for a week, the program fee would be $270 and for 2 weeks, it'll be $380.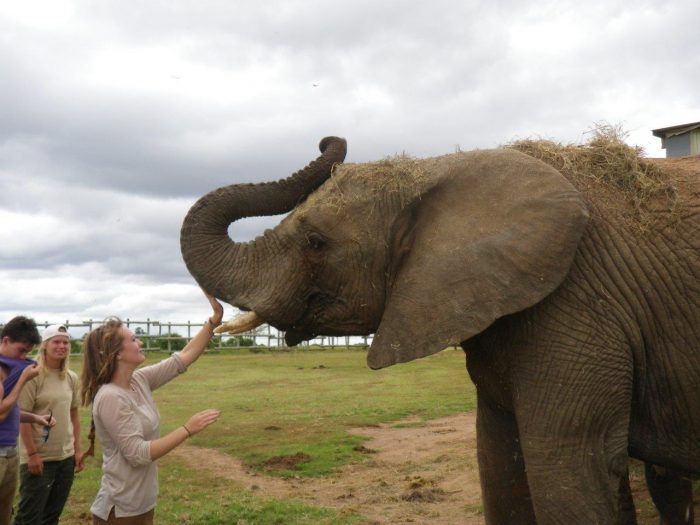 For those who love to be with animals and wish to contribute effectively towards their well being, can join this amazing program! Being a volunteer, you'll get to live amidst the wilderness of a wildlife reserve area, which is a huge 6000 hectares of land, located around 45 minutes outside mainland Port Elizabeth. You'll be working with professional conservationists, and your main tasks would involve – removal of alien vegetation in and around the reserve, tracking and monitoring the wildlife, spreading anti-poaching awareness, etc.
Duration & Cost: For a week, the program fee is $395 and for 2 weeks, it's $765.
A trip to Morocco is something that's there on every traveler's bucket list – and if you choose to experience a meaningful vacation, then be a part of the NGO Support Program, focusing on many areas of work including human rights, child issues, women rights, education, skilled learning, strengthening the government accountability etc. Being a part of this program, you will be providing significant input in restructuring the weaker community section in Rabat. No matter what skills you possess, each and every resource counts and would help create a difference.
Duration & Cost: For 1 week, the program fee is $410 and for 2 weeks, you'll have to pay $620.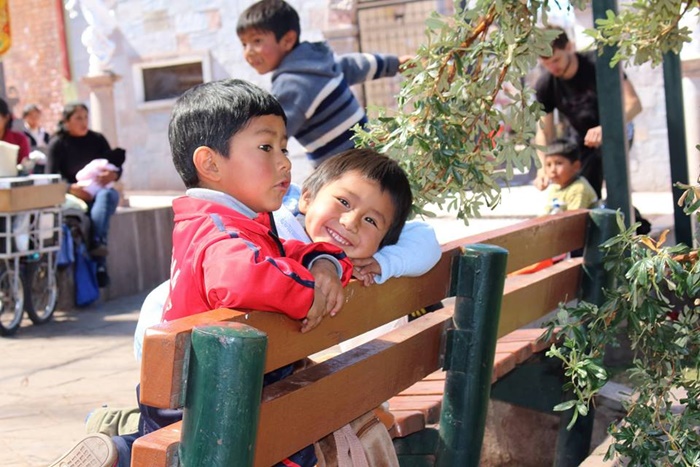 Planning to travel to Peru and explore the ruins of the Inca civilization? Gear up to spend some quality time with the little ones and spread some happiness among them! Being a volunteer at the Day Care Center Program. you will get an opportunity to help, guide, and play with children aged between 6 months to 4 years old, and take care of them with utmost love as 25% of the children have single mothers, and 95% of them come from very difficult backgrounds. It'll surely be a joyful experience to work with them and explore the city of Cusco, during your free time.
Duration & Cost: The program fee for 1 week is $375 and for 2 weeks, it's $495.
Other than these, there are some specially curated 2 Weeks' programs which include a fantastic travel itinerary along with a volunteer work schedule. Check them out, now!
Which '2 Week Special Programs' Are Available?
No matter whether you wish to travel to Thailand and spend time with the adorable elephants, or explore the Inca Trails apart from teaching little kids in Peru – we have the best of the lot for you! Now it's on you to decide which one would suit you the best.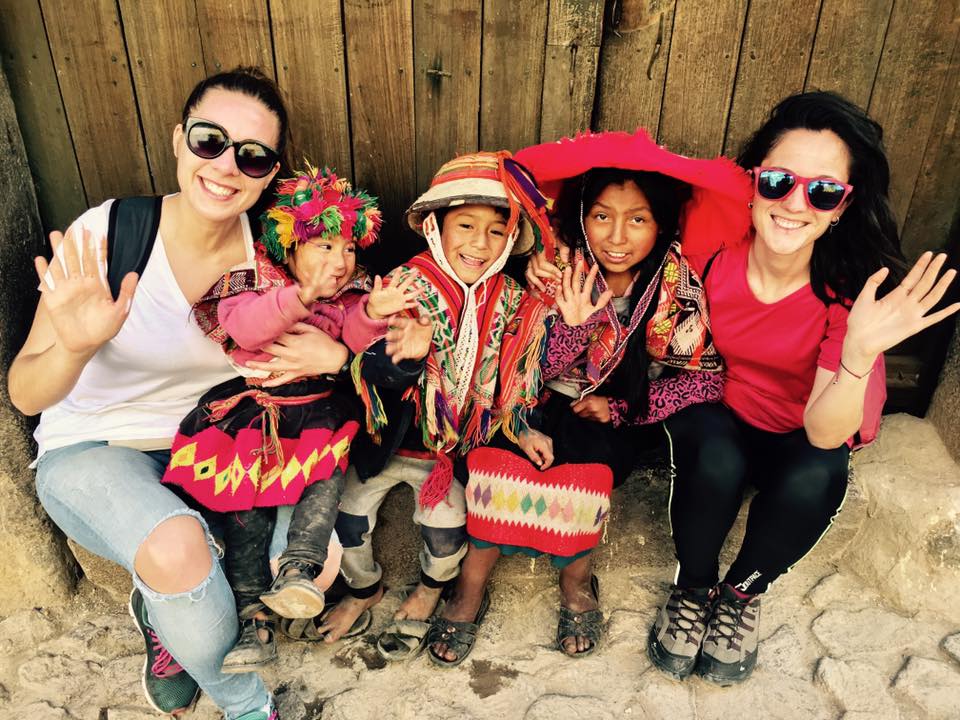 In a span of 2 weeks, explore this beautiful Latin American country and immerse yourself in the local Peruvian culture and interact with the locals to learn about their rich traditions.

Be an ethical volunteer in order to provide support in developing and bringing a positive change in the lives of several unfortunate families.

Visit the weekend markets in and around the city of Cusco and buy yourself some memorable souvenirs.

Enjoy your adventure trip all the way to the famous Machu Picchu, which is also recognized as a UNESCO World Heritage Site.

Get the opportunity to explore the Sacred Valley of the Incas – you'll get to go on a guided tour to visit the beauty of Pisac, Ollantaytambo ruins, and small towns around the valley.

Gorge on some lip-smacking Peruvian cuisine and maybe you can try your hands in learning some cooking skills as well.
Cost – $775 for 2 weeks, which includes the following:
Pre-Departure Guidebook and Assistance from the Vol Sol Team

Airport pick up from Cusco Airport

Detailed Program Orientation

Accommodation (on all days)

Meal (3 meals a day, from Monday to Saturday)

Volunteer Project placement cost

Guided tours of the Sacred Valley and Machu Picchu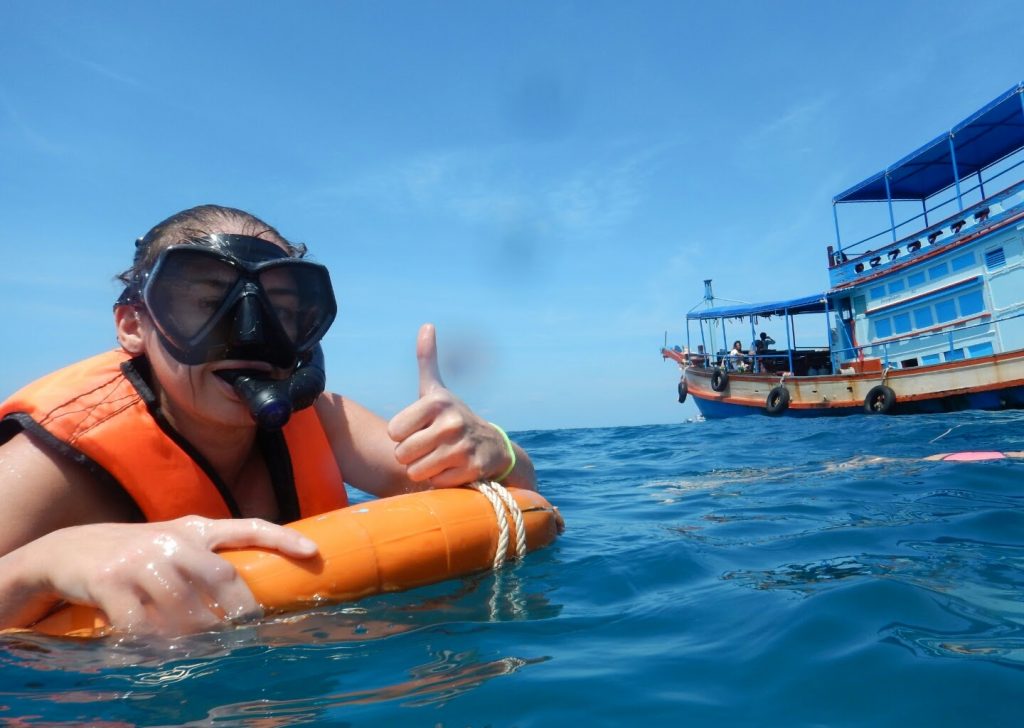 Explore the bustling capital city of Bangkok before setting out for the quaint town of Surin to volunteer, and finally, end up in the pristine Koh Phangan islands!

Go for fun-filled tuk-tuk rides, explore the gorgeous Wats and binge on delicious seafood from the street side stalls in Bangkok.

Experience the madness of Bangkok's nightlife as you go out partying at Khao San Road with your travel buddies.

Stay at an elephant village in Surin with the mahout (caretakers) community folks and look after the gentle giants. Alternatively, you can also opt to be a volunteer teacher at a rural school and help the kids with their English and Maths lessons.

Enjoy some of the best local Thai delicacies, all the way from a native house kitchen.

Interact with the natives to learn about the age-old traditions and typical Thai cultural nuances.

Explore the beaches of Koh Phangan, relax and get tanned, drink and binge, go for snorkeling – in short, live life to the fullest!
Cost – $800 for 2 weeks, which includes the following:
Comprehensive Pre-Departure Guidebook

24/7 Assistance from In-Country Support staff

Airport pickup from Bangkok Suvarnabhumi airport

Program Orientation

Accommodation in hotel/guest house in Bangkok

Accommodation and meals in Surin

City Tour of Bangkok

Travel from Bangkok to Surin by train/coach

Volunteering placement in Surin

Daily transfers to and from the project location

Transfer to Koh Phangan

Accommodation in Koh Phangan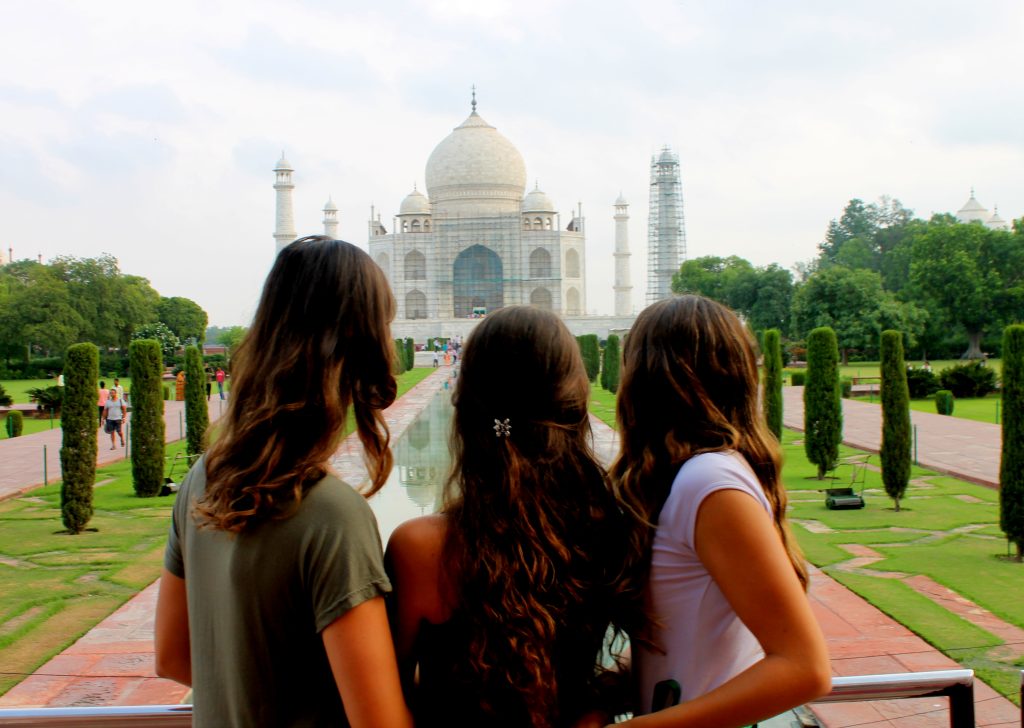 A chance to be a part of one of the highly chosen volunteer work projects in India.

Get the opportunity to bring about a positive change in the lives of several disadvantaged kids.

Experience the diverse cultural and traditional nuances of India, and have interesting conversations with the locals.

Visit the number of heritage sites and ancient monuments in Delhi; such as the Qutub Minar, Red Fort, India Gate, etc.

Explore the bustling markets of New Delhi and pick up some inexpensive yet beautiful souvenirs (don't forget to bargain!).

Enjoy the tangy taste of authentic Indian cuisine and let the spices blow your mind!

Take an amazing weekend trip to visit the world-famous Taj Mahal, Agra, which is also known as the Monument of Love.

Try your hands-on learning of some common Hindi phrases.
Cost – $500 for 2 weeks, which includes the following:
Comprehensive Pre-Departure Guidebook

24/7 Assistance from support staff and In-country program coordinators

Airport Pickup from the Indira Gandhi International Airport in New Delhi

Program Orientation

Accommodation & Meals

Volunteering Project placement in Delhi

City tour of Delhi – including all popular UNESCO World Heritage Sites

Visit the world-famous Taj Mahal in Agra
Spend 2 weeks in the pristine Himalayan town of Kathmandu and enjoy the magical ambiance of Nepal, surrounded by snow-capped mountains as well as lush green valleys.

Enjoy the view of the great Himalayas at the backdrop of your place of accommodation.

Experience the goodness and volunteer for the development of kids at local orphanages.

Explore the several temples in Kathmandu and go on a weekend trip to Pokhara.

See breathtaking sunrise in Nagarkot and visit ancient temples in Bhaktapur.

Get to experience the wildlife adventure on your trip to the Chitwan National Park, which is marked as a UNESCO World Heritage Site in Nepal.

Immerse yourself in the local lifestyle, learn about their culture and traditions.
Cost – $550 for 2 weeks, which includes the following:
Comprehensive Pre-Departure Guidebook

24/7 Assistance from support staff and In-country program coordinators

Airport Pickup from the Tribhuvan International Airport in Kathmandu

Detailed program orientation

Accommodation & Meals (on all weekdays)

Volunteer placement in Kathmandu

3 Day Pokhara weekend trip

Day trip to Bhaktapur and Nagarkot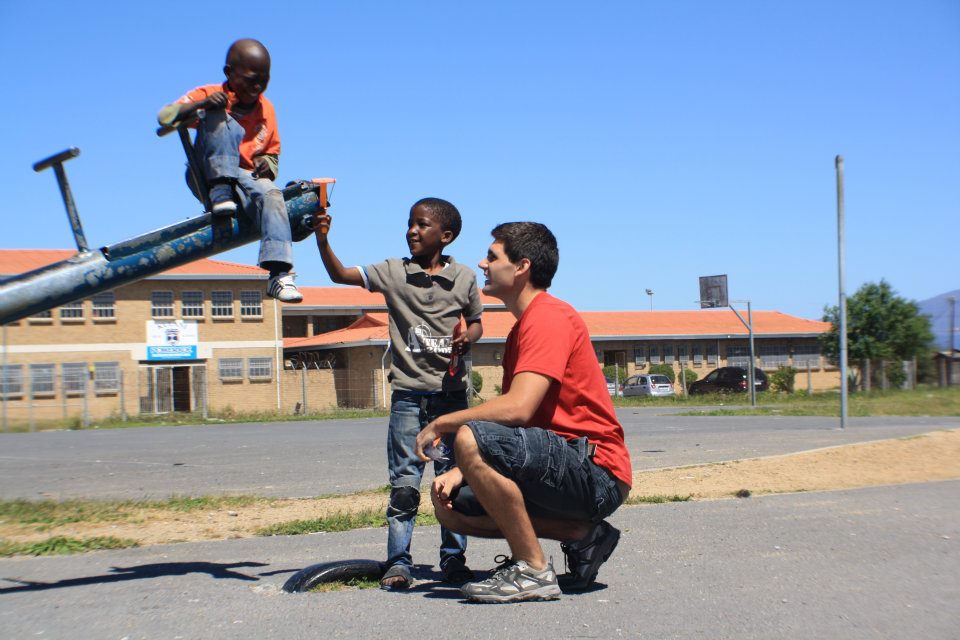 From beach lovers to wildlife enthusiasts, South Africa is a favorite for all travelers alike! Get the chance to spend 2 amazing weeks in Cape Town and explore the country in a unique way.

Volunteer with the underprivileged children living in the township areas of Hout Bay.

Take a tour of the most popular beaches of Cape Town, including Boulders Beach where you'll get to meet the adorable penguins.

Go for a thrilling safari & elephant encounter for the weekend, and get a chance to spot Africa's Big 5.

Explore the wonders of the Cango Caves, one of the largest cave systems in the world.

Experience the journey on the Garden Route along with your fellow travelers.
Cost – $675 for 2 weeks, which includes the following:
Comprehensive Pre-Departure Guidebook

24/7 Assistance from support staff and In-country program coordinators

Airport Pickup from the Cape Town International Airport

Program orientation and walking tour of Cape Town

Accommodation in Volunteer house and meals (on all weekdays)

Volunteering placement in the Hout Bay area

2 days wildlife safari and excursions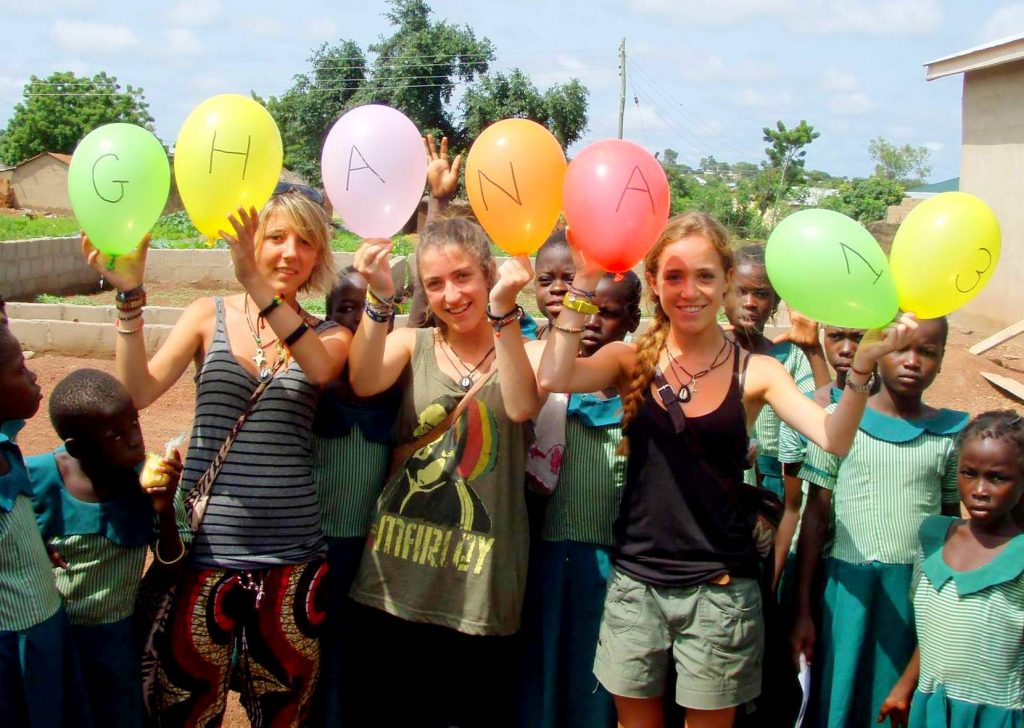 Explore about this beautiful West African country and get involved in volunteering for the girl education project in a local Ghanaian school.

Make a difference in the lives of the local community folks and experience the goodness of living with them.

Learn about the root traditions and culture of the typical Ghanaian community.

Take an exciting trip to the Mole National Park and enjoy a great Wildlife experience.

Visit the Monkey sanctuary or the amazing Kintampo Falls during your stay.
Cost – $650 for 2 weeks, which includes the following:
Comprehensive Pre-Departure Guidebook

24/7 Assistance from support staff and In-country program coordinator

Airport pickup from Kotoka international airport in Accra

Pre-Program accommodation in Accra in a hotel/guesthouse

Pickup from Tamale Airport and transfer to accommodation

Program Orientation

Accommodation with a host family

2 meals a day during the volunteering period

Volunteering placement in Tamale Region

Weekend Trip to Mole National Park and Kintampo Falls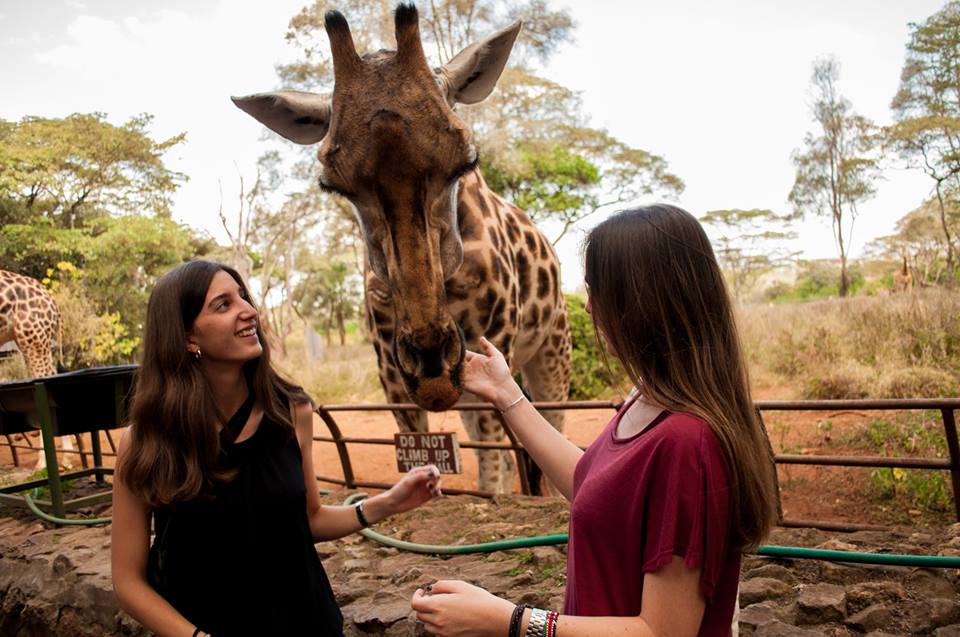 A paradise for wildlife lovers, Kenya is marked as one of the most popular travel destinations for those who are keen on spotting the animals in the wild.

Volunteer work at childcare centers to spend some quality time with unfortunate kids who are orphans.

Explore the city of Nairobi and visit the Giraffe Manor, where the endangered Rothschild giraffes are sheltered.

Interact with the tribal community of Masai village and learn about their traditions; something which is lesser-known to the outer world.

Experience the thrill of wildlife safaris and game drives in the Maasai Mara Region.

Visit the Bomas of Kenya and the Mamba Village.
Cost – $800 for 2 weeks, which includes the following:
Comprehensive Pre-Departure Information

Airport pickup from Jomo Kenyatta International Airport in Nairobi

Round the clock assistance of our in-country coordinator

Program orientation by our in-country program coordinator

Volunteer placement at an orphanage/ childcare center

Accommodation in the volunteer house

Meals as mentioned in the itinerary

Nairobi city tour and visit to Giraffe Manor

Visit the Mamba Village and Bomas of Kenya

2 days Masai Mara Safari (park entry fees included)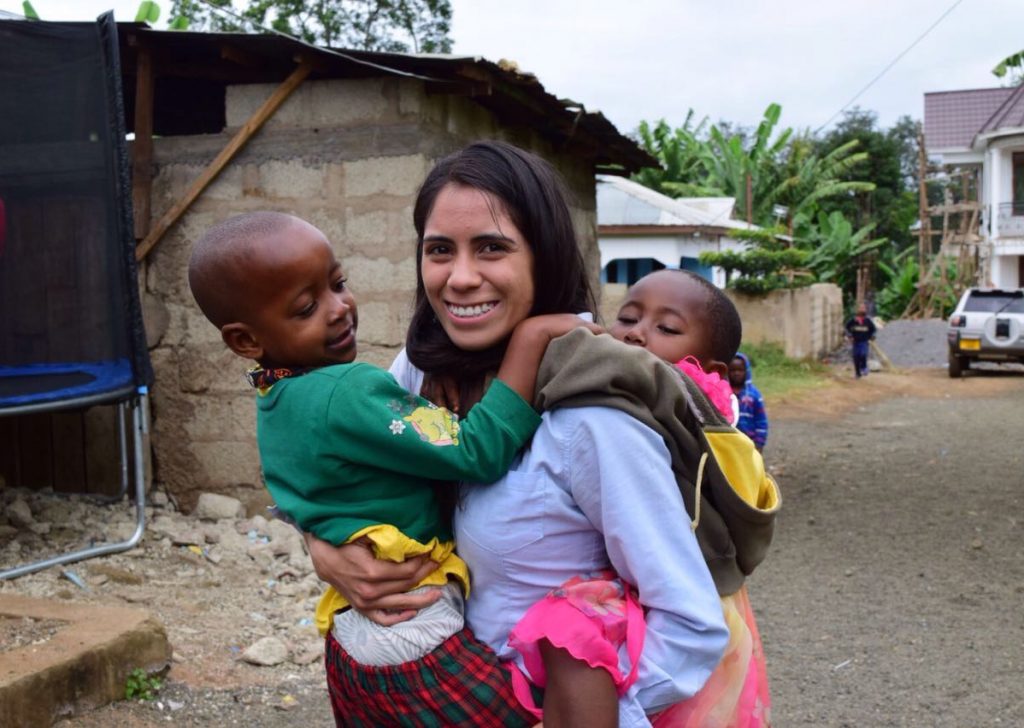 Explore the safari mecca of Africa which is populated by the "Big Five" animals (elephant, lion, leopard, buffalo, rhino) and feel the chills while camping amidst the wilderness.

Volunteer in Arusha for the underprivileged people and make a difference in society.

Work closely with the locals and know more about their lifestyle, culture, and traditions.

Go for thrilling wildlife safaris in Tarangire National Park, Ngorongoro Crater, Lake Manyara National Park.
Cost – $900 for 2 weeks, which includes the following:
Comprehensive Pre-Departure Information

Arrival transfer from Kilimanjaro International Airport to the volunteer house

Program orientation by our in-country program coordinator

Accommodation at the volunteer house

Meaningful volunteering experience in Arusha

Breakfast, lunch, and dinner (packed lunch will be provided during safari tour)

24/7 Coordinator assistance during the program

3 Days Camping Safari Trip to Tarangire National Park, Ngorongoro Crater & Lake Manyara Safari Trip including transfers, meals and 2 bottles of water per day, games drives, and entry fees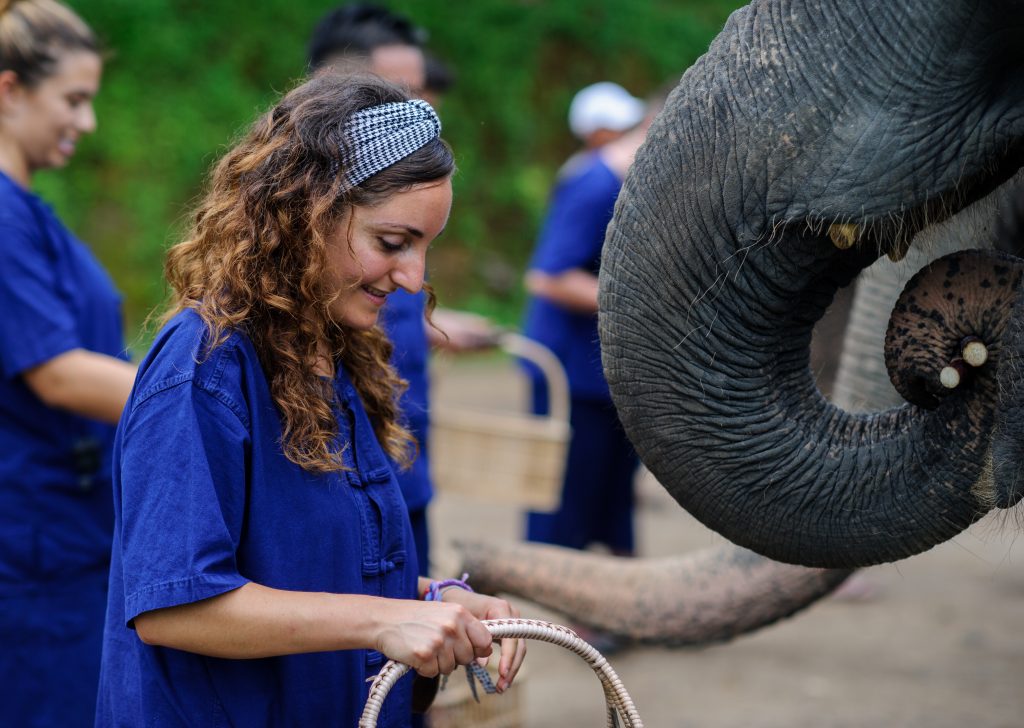 In a span of 2 weeks, explore the amazing elephant sanctuary in Chiang Mai, relax and detox by the beaches in Koh Samui, and explore the natural beauty of the virgin Thai islands.

Take a tour of hundreds of ancient temples in Chiang Mai.

Volunteer for the wellbeing of the adorable elephants while living with the mahout community.

Enjoy the madness of the nightlife in Bangkok, and party hard at Khao San Road.

Savor some delicious local Thai food, and also learn to cook them!

Soak in the sun and enjoy some amazing water sports.

Take a ferry ride to Koh Phangan island and join the 'Full Moon Parties'.
Cost – $1250 for 2 weeks, which includes the following:
Airport pick-up and transfer on arrival into Chiang Mai (if arriving on the tour start date)

In-depth orientation in Chiang Mai before a guided tour of the city's best landmarks

Return transfer to the elephant sanctuary

All meals whilst at the elephant sanctuary

Flight from Chiang Mai to Surat Thani then transfer to Koh Samui island

Accommodation in our very own house on Koh Samui, just a stone's' throw from the beach

All activities and transport as outlined in the itinerary

Lunch each day during your time on Koh Samui (adventure or volunteering)

All project costs for materials during volunteering on Samui

Ferry transfer from Koh Samui to Koh Tao

3 nights on Koh Tao

Day trip to our supported turtle program with a donation to support their ongoing work

Ferry and coach transfer from Koh Tao to Bangkok

In-depth Pre-Departure Information

The tour is fully guided by award-winning experienced, English speaking coordinators
Some Helpful Tips For Booking A Short-Term Volunteer Abroad Program:
The programs mentioned above are specially designed for those who have a time crunch yet looking forward to having an enriching experience. Here are a few tips which will help in managing time more effectively:

Choose a country that's closer to where you stay in order to cut short the flight time. This will also save you from jet lag and cut down the flight fares!

Opt for the program that would suit your interests – for example, if you wish to take up teaching as a career, you must go for the teaching program that'll give you incredible work exposure. For those who love animals, choosing volunteer work with elephants would be really good.

Book your program well in advance, since there's a high demand for these short-term programs (as more and more people wish to experience good things in lesser time).

Know about the visa requirements of the country you wish to visit. Last-minute planning can pose serious problems in getting a visa.

Travel light – don't carry too many clothes, unnecessary things that you might not require on the journey (discuss with our Program Advisor).
You can also join our Facebook Group to connect with other volunteers and know about the experiences of past volunteers.
In case you need more information regarding the Short Term Volunteer Programs, you can get in touch with our Program Advisors by writing a mail to us at [email protected] 🙂
About The Author