115 Views
When you decide to take a volunteer trip abroad, there might be several thoughts that would clutter your mind, pushing you to have sleepless nights! On one hand, you'll have the excitement to of setting out for something new and on the other hand, you'll be boggled thinking how to find an ethical and meaningful project.
There are a lot of things that one has to keep in mind while planning a volunteer trip.
Which destination to travel to?
Which area to focus for volunteering?
What are the organizations that may provide suitable volunteering scopes?
How to approach the preferred organization?
What would be the duration of the project?
Where to stay for that period of time?
How to manage in a place where people perhaps don't understand English brilliantly?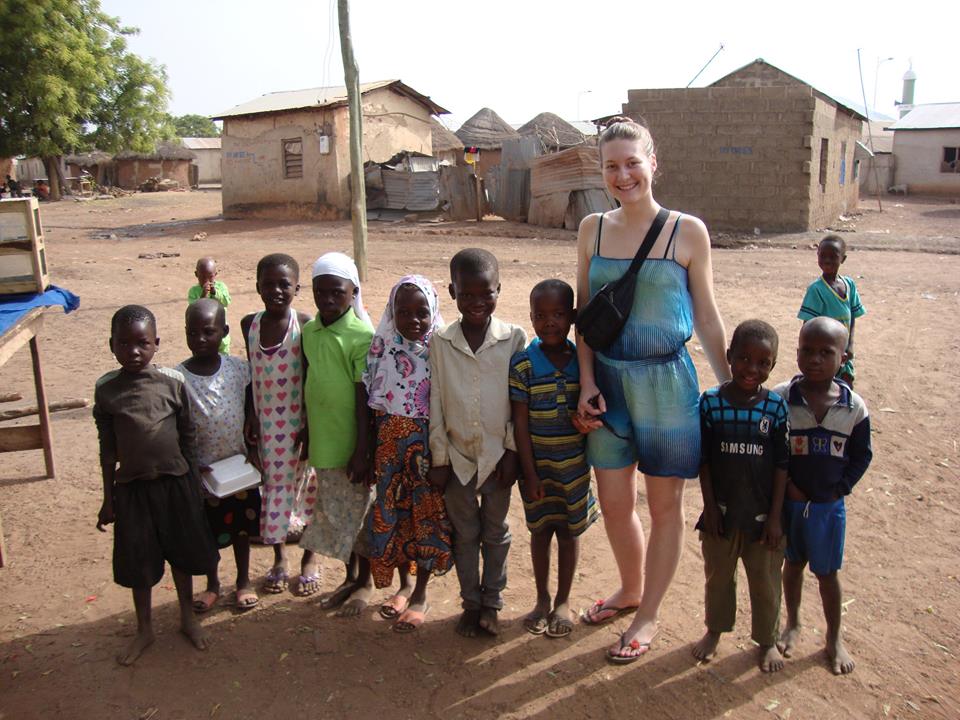 Let's take a look at the reasons why it is necessary to volunteer abroad through an organization:
Your volunteering organization allocates you in a project at the placement site.
You don't have to hunt about which placement site would suit your profile, and what are the necessary procedures for getting enrolled in a particular project. All you need is to choose your program, and your organization will do the rest of the work and place in you the best available project.
The organization will take care of your accommodation and fooding.
The fee that you pay to volunteer includes the cost of your living and fooding in the host country. You won't have to go for house-hunting in a new country, where there might be chances of people charging you exuberantly!
You'll get ready-to-eat healthy food every day before leaving for work, and after coming back from work. Your organization is liable to take care of all your basic necessities.
You'll have a proper orientation and an in-country coordinator to assist you always.
One of the major advantages of volunteering with an organization is that you are provided with a proper orientation where you'll be told about the customs and traditions of the place, about what to do and what not to do, about how to greet people in the local language, along with a narration of the work you'll get involved in.  There will be an in-country coordinator who will be there to assist you whenever you need help.
You will get associated with proper NGOs/Projects and your effort won't go wasted.
The volunteering organizations are associated with NGOs/Project sites for long, and usually, before placing the volunteers, they themselves visit and look into the work of the respective projects. You'll have the guarantee of being a part of a sustainable project, and neither your efforts nor your money would be wasted.
The organization will arrange for your trips in the country.
In most cases, the volunteering placement organization also takes care of your trips, with a minimum extra cost. You will get your weekends to explore the best places around your placement site, and you need not worry about planning your trips.
The organization will take care of your safety.
Once you reach your destination, the organization will look after your safety and ensure that you have a hassle-free volunteering experience in the country you've chosen. If you travel alone, you'll always have to be alert thinking how to deal with the natives, more so when they don't understand your language. That's why it is advisable to volunteer with an organization.
Your planning stress is reduced by 90%.
All you need is to find a suitable organization that would cater all your needs and provide you with the most suitable project so that you can learn and serve simultaneously. Getting in touch with a volunteering organization will absolutely ensure peace of mind before you set out for your journey abroad.
You'll get a Certificate of Participation that'll be beneficial for your career.
A volunteering journey is undoubtedly a philanthropic approach, but it will immensely boost your Resume as well. If you choose to volunteer through an organization, you'll get a Certificate after the completion of the project, that would help you in future while seeking a job.
You will create a network with people from all over the world.
While many people prefer to volunteer through an organization, you'll create a network with like-minded people from all over the world, and enhance your scope of peer learning. You'll also get to hone your adjustment skills as you'll have to spend time with your fellow volunteers at the accommodation. You can share your ideas with them, and adapt their good habits to be a better person.
Volunteering essentially means traveling with a purpose.
Unlike regular holidays where you can book hotels by yourself and stroll down the lanes to find the best restaurant offering delicious cuisines, managing everything single-handedly can bring much hassle to a volunteer trip.
There are several reasons for which more than 11,000 volunteers have chosen to travel and volunteer with VolSol, to experience one of the best journeys of their life.
Volunteering Solutions has effectively worked on making volunteering trip easier for the participants, over the years.