Volunteering in Sri Lanka – Sarin Shares Her Worthy Experience
739 Views
Sarin Jeghelian has been one of our most enthusiastic and devoted volunteers who worked with us in several countries (Nepal, India, Sri Lanka and Kenya) and contributed in the most amazing manner. People like her makes us believe that there are still many beautiful souls who selflessly commit to doing something for others.
Here's a touching note that Sarin had written about her volunteering experience in Sri Lanka.
"Have you ever wondered what kind of a person you are? There are more than 7 billion people on Earth; you cannot expect them all to be the same. Be a person who has the urge to know others, who values himself and most importantly others. Getting out of your comfort zone, which from my own experience I can say, can definitely lead to some amazing results.
For as long as I can remember, I have been passionate about helping people. Any opportunity to perform an act of kindness, be it large or small, simply thrills me. It can be as small as lending pencils to classmates, to babysitting for my sister, to doing community service; any deed I can do, I enjoy it all. I noticed how much I enjoyed interacting with children, helping them with homework, treating their injuries, I could easily put smiles on their faces.
This clarifies the fact that, of the many goals I have in life, the most important is my desire to provide help to those in need through my commitment to service. Some might consider this as an act of self-centeredness and self-satisfaction, but I call it the urge to put a smile on others faces.
We are all humans who are a reflection of the human conditions. This is my strong belief that every individual is equally deserving of help in his or her time of need, regardless of our socioeconomic backgrounds. Being a regular volunteer with Volunteering Solutions organization, I am able to live my desire and gain the experience I seek too. This time, it was the fantastic experience of volunteering at the Buddha international center and at the orphanage in Galle, Sri Lanka.
The mornings went in teaching English to the monk, which was a great experience in itself. The afternoons were focused on the children at the orphanage. What a treat that was! I spent time on English education via reading books, working on writing in activity books, singing and playing together…it was really fantastic. The children are so full of warmth, so dynamic, and so loving! I felt a really strong connection with them and looked forward each day to see them again. All the activities we did were perfectly suited for their age.
It was a heart-warming volunteering experience.
Another unforgettable part was the bunch of new friends I made during our stay. While working together throughout the program and exploring new things together, I ended up making lifelong friends.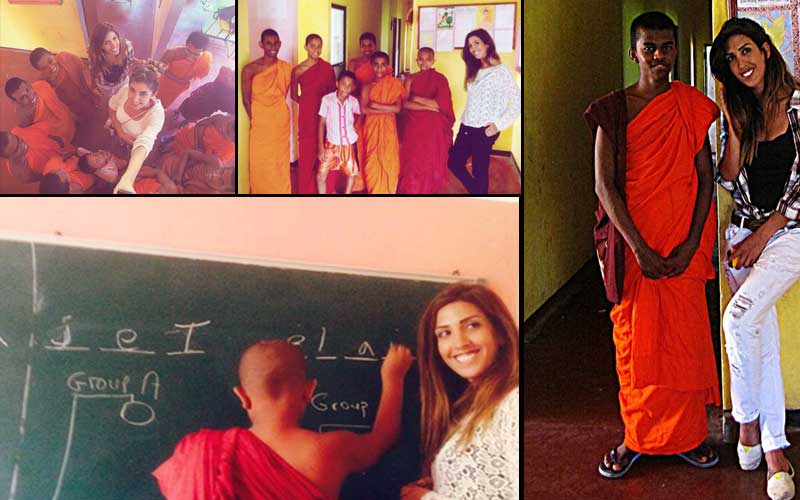 The project was brief but I managed to get a lot of experience. Volunteering abroad, certainly, is a brilliant opportunity to improve yourself, others, and the society as a whole. In essence, I realized something I already knew subconsciously…It's not about how much we give to others but it is about how much love we put into giving."
About The Author