Traits of a Responsible Volunteer Placement Organization
1,305 Views
Volunteering under any program at any given destination requires a lot of dedication from the volunteers, and is a huge responsibility on them. But, what most of the times gets missed out is, how much responsible a placement agency should also be. After all, it is these organizations through which a volunteer is enrolling into a program, which makes it a double responsibility for them; responsibility towards the volunteers and towards the receivers of a program (orphans, students, patients, etc.).
Consider a school, where the future of many students is been carved, shaped, and nurtured by the teachers. It's the school management, however, which is responsible first hand to hire proper team of faculty to teach. It is the responsibility of the principal to make sure that the teachers which are hired are perfect to teach the respective subjects.
On the other hand, they need to take the responsibility of providing proper resources and facilities to its faculty as well, so that all they need to focus is on teaching and curriculum. The same analogy can be applied to a volunteer abroad program.
Along with several others, below mentioned are 5 key traits of a responsible volunteer placement agency:
1. Do a thorough check on your background before confirming the placement
There are volunteer programs in different destinations across the globe which cater to education for children, orphanage, and childcare. It, thus, becomes of utmost important for a placement agency to confirm every detail about a volunteer regarding their criminal background and personal activities. Similarly, for volunteers who plan to enroll for healthcare and medical programs, it is important for the agencies to cross check the certifications and experiences which would suffice. So, if at times, as a volunteer, if you feel that the process of registration is taking a little extra time, consider these points.
2. Place you in a volunteer program that suits your skills and educational background
Now, doing a thorough research on a volunteer's background helps a placement firm to a huge extent in this case. As a volunteer, you may feel confused or lost regarding choosing a destination and/or a program, but a placement agency would not. A detail analysis of your documents and background gives them a clear picture about the program that will be a best fit for you.
3. Make sure of worriless and comfortable sojourn
When on a volunteer abroad program, you would not want to worry about your lodging, food, traveling; and correctly so. A responsible placement agency makes sure that's exactly what happens. In fact, the fee that is been charged from a volunteer is utilized for this very purpose. Your accommodation, meals, and local sightseeing, all these are taken care by the placement organization, while all you would need to think about is the program and how you will engage yourself in it.
4. Guide you throughout the program whenever and wherever required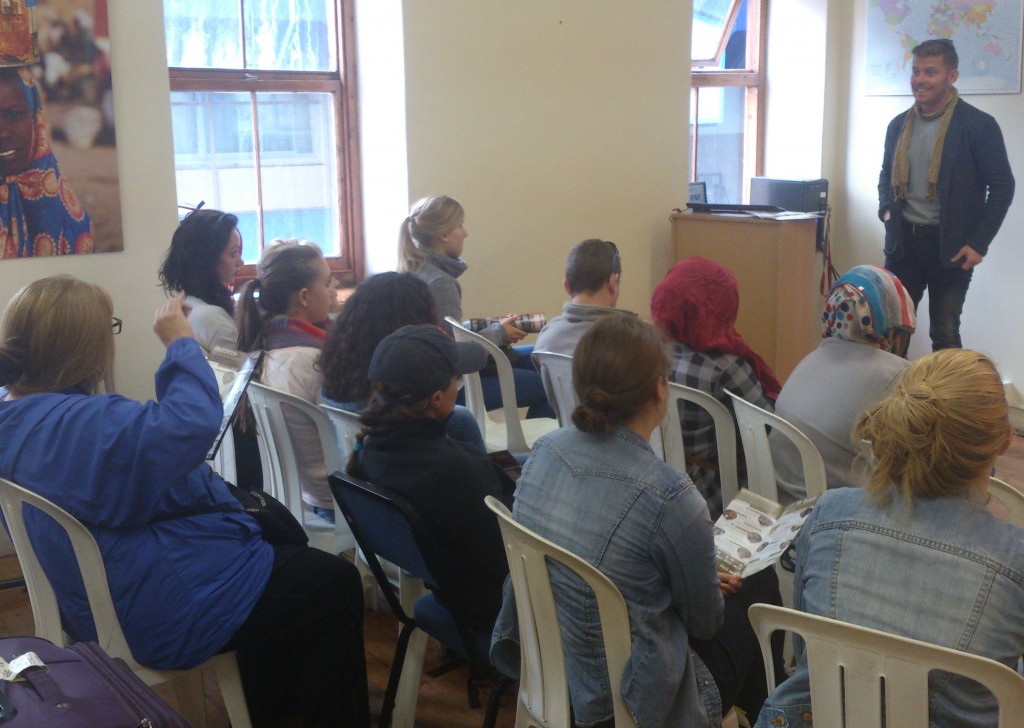 From the time you send in a query regarding a volunteer abroad program, it becomes a responsibility of the placement agency to take you through a proper channel till the end. While, there are volunteers who have been a part of volunteer abroad programs several times in the past, many are first timers and have less/no clue how to proceed. A responsible volunteering agency has its coordinators allocated at each destination, which they operate in, to support and guide the volunteers during their stay.
5. Pass on the correct and reliable information about the destination and the program
So, you have decided on the destination you will be going to and the program you will be serving in; now what? There are several important information which needs to be passed on to a volunteer regarding the destination and the program they got enrolled for. This may include the visa requirements, climatic conditions, safety norms, and most importantly where is the paid fee getting utilized? As a responsible placement organization, all these information needs to be shared with the volunteers.
It is not difficult for someone to volunteer abroad, neither is it to search for a placement agency that would help you doing it. What is important is to find the perfect volunteer placement firm which is reliable, responsible, and understand the needs and importance of placing volunteers into the correct programs to make it a success. Volunteering Solutions understands its roles and responsibilities towards its volunteers as well as the programs. From last more than 7 years, it has been the prime objective for VolSol to make sure of successful and comfortable volunteering.
If you still have any confusion, visit our FAQs section or comment your question below.
About The Author