How To Volunteer At A Hospital?
181,375 Views
What else could make you happier from within than to bring a smile on a stranger's face? Yes, we do live in a very thankless world and with each day passing by, the human touch is going missing. We can easily spend some hours of our lives walking up to the nearest hospital or medical school and sharing the workload in any form necessary! We can afford not to browse through our social media handles for some time and utilize the time in something more fruitful. It's high time that we take up the cudgel to bring about a change in society. Read along to find out how!
This is a quickie for both people with a med background and otherwise. So "Candy Stripers" here is the deal for you.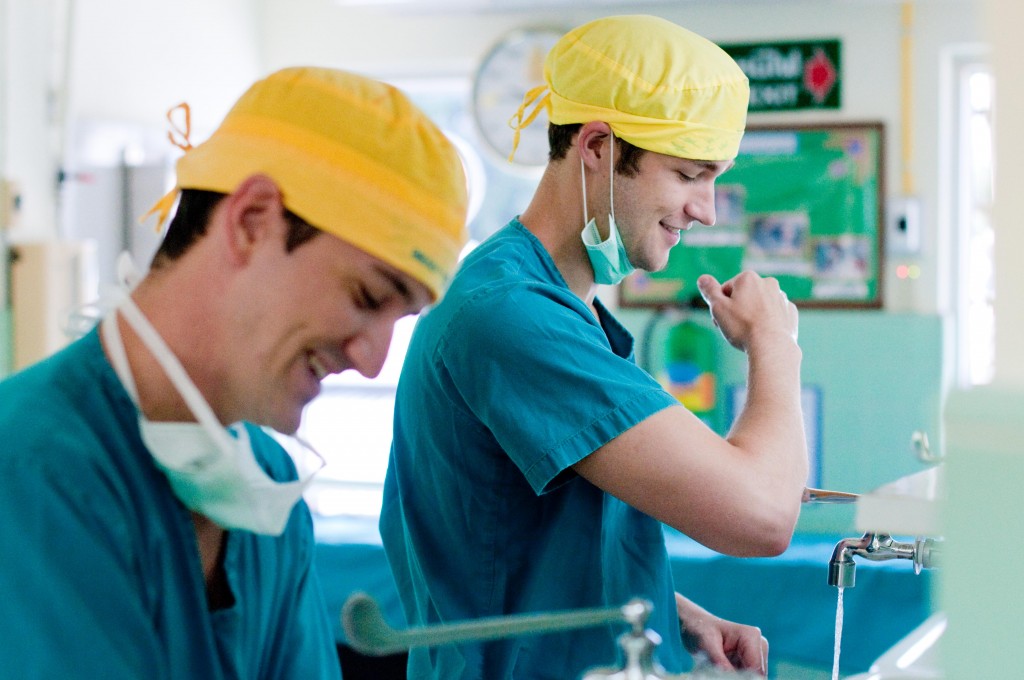 How to volunteer at a hospital?
Before you go ahead, do some research work on the internet.
Contact local health care or organizations to ask about the hospital or medical volunteering opportunities.
Make a list of hospitals and clinics based on your interests and location.
Hospital volunteer requirements:
It is easy to work in a hospital as a volunteer if you choose a local destination, but if you choose a foreign country you have to do some legwork. These simple steps will surely help you a lot:
Based on your location and hospital choice, you need to fill out an application form
Attend a volunteer orientation session, and go through the health screening test
You need to be at least 16 years old to volunteer.
You have to declare criminal record if you have any.
You may have to attend a short informal meeting with health care trust staff.
Depending on your volunteering work, you may have to complete a short training.
Types of volunteering roles in hospitals:
The hospital offers an endless way to volunteer your time and talent. It's completely up to you how much time you will spend on volunteering each week or month. You can work with hospital staff, spend time with patients, do some administrative tasks with staff, assist doctors during operations, etc. For people with no medical background, there are many tasks that need to be done.  Reading to patients, delivering treats, operating the reception area, escorting elderly patients, these are some of the tasks they can pick up.
The benefits of volunteering in a hospital: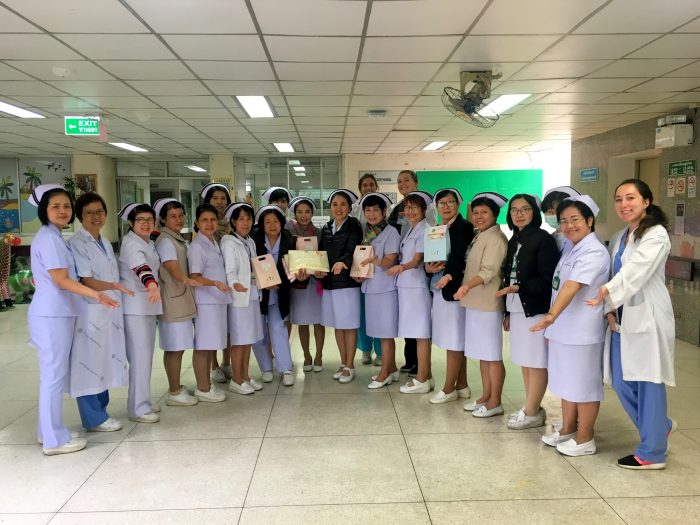 Volunteering at a hospital benefits the volunteer, the patients, the families, and the hospital workers. The volunteer often benefits from meeting new people, learning new skills, gaining experience and improving self-worth. Meeting new people helps improve social skills and increases the individual's social network. The volunteer may become friends with fellow volunteers or patients. Friendships are important for individuals. They help individuals get through tough times and contribute to a greater sense of confidence. Learning new skills is also a valuable benefit for the volunteer. The skills may help the volunteer with everyday tasks, such as operating a computer, or with career-related tasks that will help the individual obtain a job. Individuals wishing to go to medical school and work in hospitals will also gain relevant experience and boost their resumes.
Volunteering in a hospital is simply a way to gain a lifetime experience. It is also very helpful in your career in healthcare and to boost up your confidence. Apart from the feel-good reward you achieve some additional skills in the medical field.
1. Making Connections
People connections are one of the first benefits of volunteering. You may make new friends, acquire a mentor and build connections with community members. While you will naturally come into contact with other volunteers, you may also build relationships with hospital employees, patients, and visitors. If your interests lie in clinical areas, you may be able to find a physician or nurse who will give you an opportunity to job-shadow, or who will discuss the advantages and disadvantages of the work they do.
2. Your Own Health
Volunteers also benefit physically and emotionally from the service they perform. Volunteering can help to combat depression, decrease chronic pain, lessen the symptoms of heart disease and may help to renew creativity. Research reviewed by the Corporation for National and Community Service indicates that those who volunteer have lower mortality rates and greater functional ability later in life than people who don't volunteer. In addition, hospitals often offer educational programs about health issues that volunteers can attend.
3. Career Opportunities
Volunteering in a hospital is a way to learn about possible careers in health care. A hospital volunteer comes into contact with doctors, nurses, and many other health professionals. You might have a particular interest in radiology and want to volunteer in that department. Some hospitals have internships for new graduates; a volunteer who is a familiar face in the hospital may have a better chance of being selected for an internship. Volunteering in a hospital can also allow you to learn useful job skills, such as transporting patients, selling items in the hospital gift shop or performing clerical work.
4. Tangible Benefits
Although volunteers are unpaid, there may also be some financial benefits to volunteering in a hospital. Abington Memorial Hospital in Pennsylvania offers a free meal for volunteers who work a four-hour shift, as well as a health club and business discounts. Volunteers are also eligible to join the hospital's credit union. Randolph Hospital in North Carolina offers free use of exercise equipment, an annual health assessment, vaccinations and discounts at the gift shop. You may also be able to claim tax deductions for your transportation and other costs to do volunteer work.
Besides making a meaningful contribution to the hospital and the community, there are many other benefits of volunteering both within your country and abroad. You will meet new people, make new friends, and be exposed to new skills. Active volunteers will also:
receive orientation and training
periodic in-service training or workshops
receive a free flu shot
receive a meal voucher for every four hours of service
be invited to an annual recognition event and Christmas party
have a good reference for employment and/or education programs
awards for achieved levels of service hours
discount movie tickets and admissions to amusement parks
invite to annual employee picnic
be eligible for Guild scholarships
So, to top it up we are jotting down some reasons why volunteering at a hospital will change your life:
1. For those who wish to be in the medical field, volunteering at a hospital is everything.
In other words, getting the opportunity to work with doctors and actually being in the same vicinity even if you aren't doing the actual work is somewhat of the experience of a lifetime. The chance to really be with doctors and learning from them is a chance to look into a world that you hope to be in the future. The children or even just the patients, in general, is what makes the idea of volunteering everything because you get to somehow strive to make them better.
2. Working with the patients, even if it's just the Child Life section, is a window into what you plan to do for the rest of your life.
The idea of volunteering even if it's just taking care of the children and sitting at their bedside is what makes volunteering great. At the end of the day even if it's the small things like playing with the children and making them smile instead of actually being in the vicinity of being with the doctors, at least you will be getting experience because it starts there. You might be volunteering because you like to volunteer but the chance to help others is what makes this a window into what might be what you plan to do for the rest of your life.
3. Putting a smile on someone's face can make that person's day.
It might seem like a trivial thing but putting a simple smile on a patient's face definitely makes the patient. The patient might be going through a hard time whether it be the reason they are currently in the hospital or for other unknown reasons but the chance to make them smile might be the exact thing to make their day or even week better. It's just the small things in life that make things better.
4. As a volunteer, you must be able to stay detached from the patient.
When it comes to volunteering you must be able to be there for the patient but never be attached to them. Although their needs to come first may happen and you might want to comfort the patient; it is best to not get personal only because if something to ever happen to the patient you will not be able to take the pain and things will get complicated. The idea is to stay detached but still be able to feel enough to not make it seem too much for the patient or the family members of that patient.
5. Volunteering at a hospital gives you the opportunity to show the world that you care enough to work without getting paid.
The idea of volunteering is to be able to do it for the betterment of society. It is to show everyone but especially yourself that you can work/volunteer for long hours and not get work but especially love it. The idea is to be selfless enough to be able to help those in need while enlisting long hours because at the end of the day it's all about the patient and making them better.
6. As a volunteer, you need to allow yourself to become selfless.
You need to show others that their feelings at that moment when you are with a patient are what count. Whether it be getting a child toys to make their stay more eventful and comfortable or getting a nurse to get water for the patient one must be able to show that the patient will come first. It is this exact act that will better your life skills in helping others as you go forth in life.
7. Volunteering at a hospital allows you to be a better person.
At the end of the day, it's about the patient and the way they are feeling while staying at the hospital. As a volunteer, you must be able to help the patients and make their stay at the hospital more memorable. The chance to volunteer at a hospital changes everything in one's life it gives you the opportunity to make better life choices, show the world that you care about others while still allowing yourself to give hours who need it the most.
Which healthcare volunteering programs can you opt for?
Volunteering Solutions has a wide range of incredible & meaningful medical volunteering opportunities for pre-med, medical, dental & nursing students as well as professionals, who are keen to spend some time for others' wellbeing. Here are some of the most popular healthcare volunteer programs that you can choose from: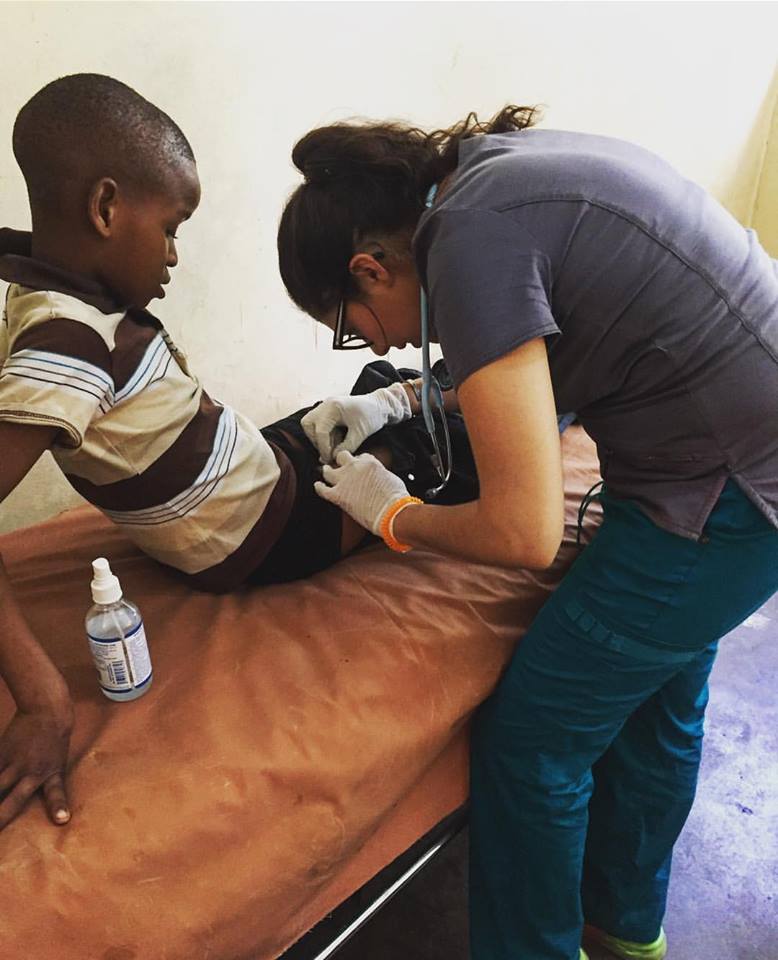 Travel to Tanzania and volunteer for the healthcare program in Arusha, treating those who need your help. The healthcare centers here are inadequately staffed, and thus, the contribution of volunteers is highly appreciated. One can get to work in departments such as Gynecology, General Medicine, Physiotherapy Department, First Aid & Emergency Department, Laboratory, etc.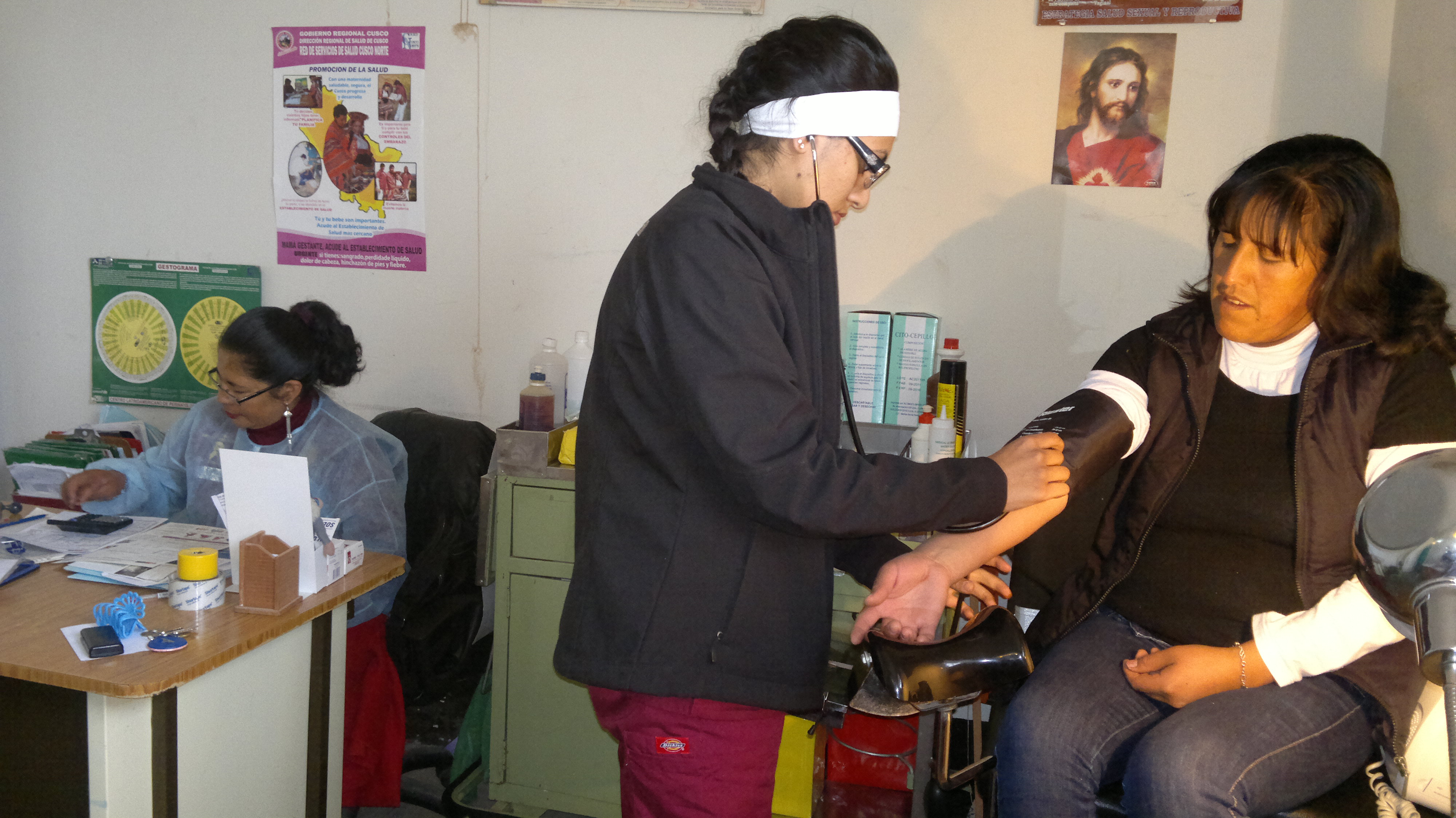 If you choose to be a part of this program, you'll get to make a genuine contribution to staff working within Peru's health clinics and medical centers. Volunteers mainly work in medical clinics which provide care and treatment to the people residing in the poor and underprivileged areas of Cusco. Depending on your knowledge & experience, you'll be assigned work such as suturing wounds, giving vaccinations, helping with taking vital signs of patients, being involved in the daily procedures of medical centers, observing or directly providing various sorts of assistance to existing doctors and nurses.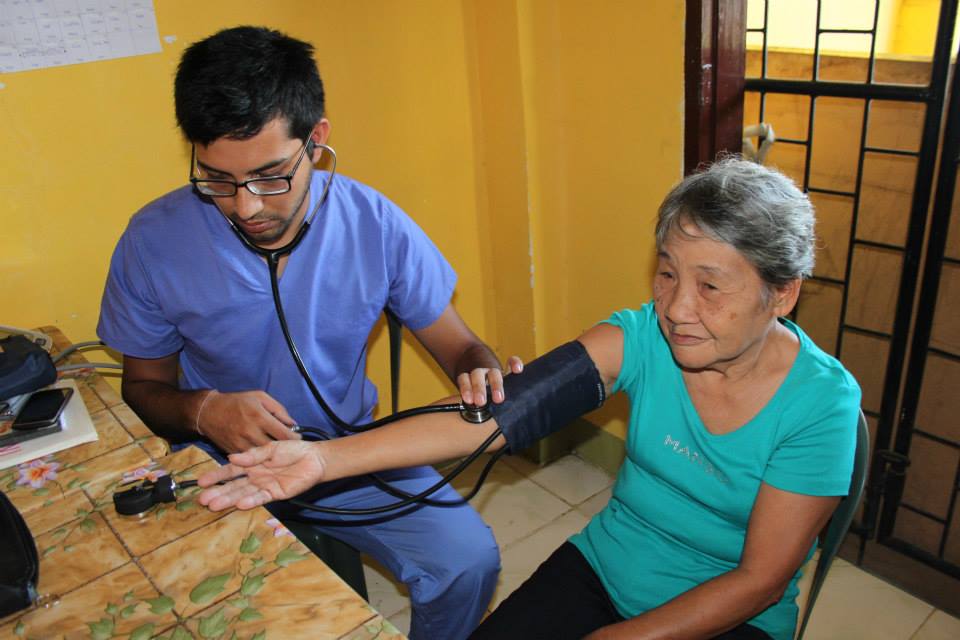 If you wish to provide medical assistance for the locals, as well as gain perspective on the healthcare situation in the Philippines, then this surely is the best option for you! Under this project, you'll get the opportunity to work in under-funded clinics based in the rural areas outside Tacloban City. These are basically rural clinics and face a shortage of manpower and skilled hands. Our volunteers would be required to assist the clinic staff and doctors with regular health care activities.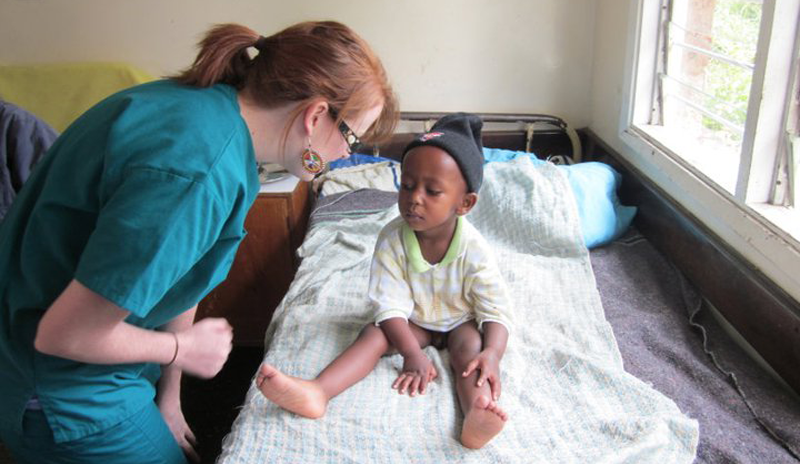 One needs no reason to travel to Kenya but if you're a medical student or a professional looking for an opportunity to work for others and volunteer for a medical program, then you would surely love this. Volunteers in this program work in medical clinics, dispensaries, and hospitals in and around the city of Nairobi. Pre Med students usually get to assist the local doctors and staff in doing basic tasks such as checking weight and temperature of the patients, cleaning wounds and also doing administrative tasks in the placement.
Medical students generally help in checking blood pressure, suturing wounds, doing rounds with patients and work in areas of maternal health, surgery, laboratories, counseling, and testing, etc.
So go ahead and make the difference. Our world needs more and more Volunteers! In case you need to know anything more about the programs, how to go and what to do – you can simply drop us a mail at [email protected] and our Program Advisors will get back to you!
About The Author