Best Volunteer Abroad Destinations For Families On A Shoestring Budget
1,317 Views
As the holiday season of winter is inching closer, friends and families have started planning their trips abroad. This is the time when people mostly travel around in huge numbers; mostly family vacations. One very cost-effective and popular travel trend during the winter holidays is taking a family volunteer vacation abroad. 
Adding volunteering to your family trip gives it a different meaning altogether, and also an opportunity for your children to learn something new, something different, and learn how to indulge in act of kindness from a young age. 
Volunteering Solutions has been hosting and placing families looking for budget volunteer vacations abroad, for a while now. This has helped us in shortlisting some of the most preferred volunteer destinations for family vacations.
Here, we have listed some very interesting destinations to take a budget volunteer trip with your family this winter season. Take a quick look and start planning, NOW!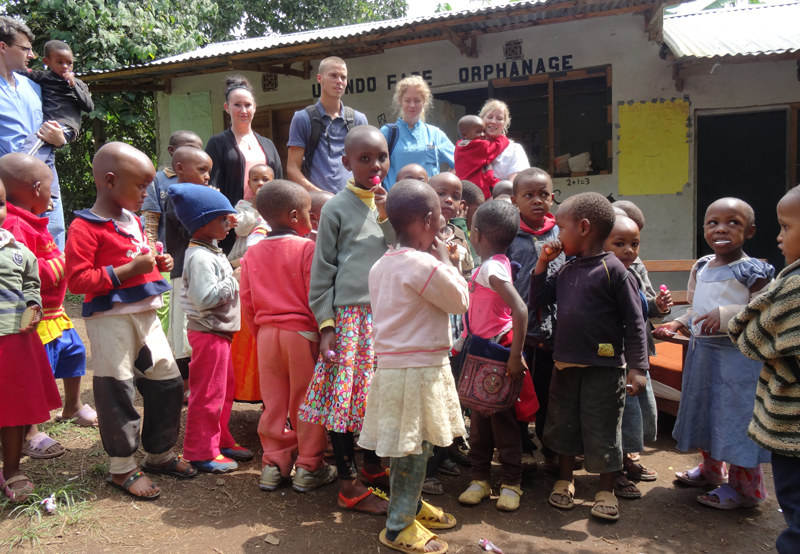 An African country can hardly fail to provide adventure experiences and opportunities to make wonderful travel memories. Tanzania, with its astonishing national parks, game drives, and the massive Mt. Kilimanjaro, is an ideal destination to have a great family vacation. What adds to the excitement is a chance to be useful for the society and make a difference. There are several volunteer opportunities in Tanzania for families to work in consort for the underprivileged. Vol Sol offers placements in Arusha and Zanzibar areas to provide a different working environment, yet, covering an overall view of a typical Tanzanian lifestyle.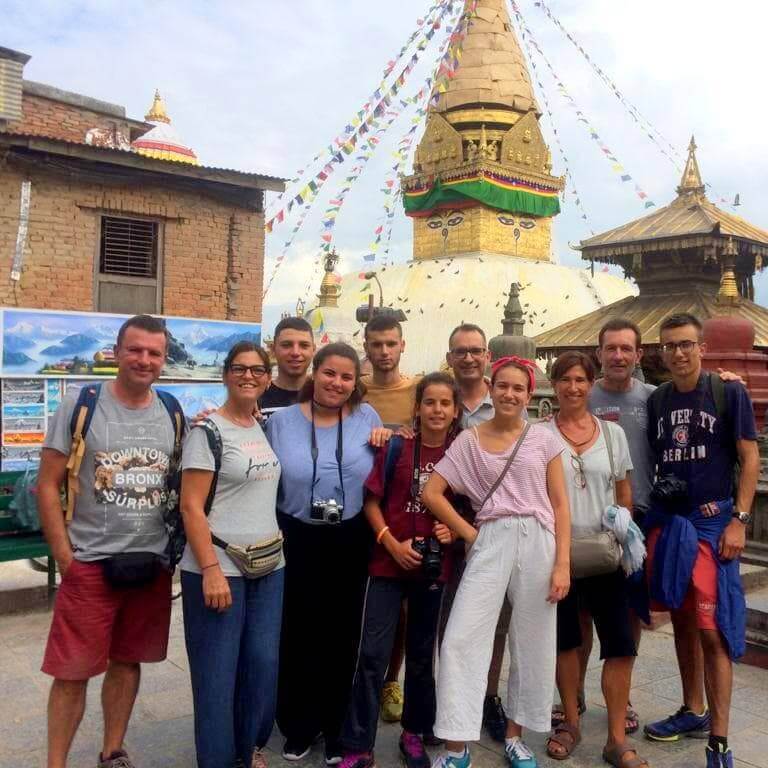 If there was to be a list of places that fit perfectly to the adage, "Big things come in small packages", Nepal would, certainly, be one of the Top 3. Home to the mighty Himalayas & the highest peak – Mt. Everest, it is needless to say how and why Nepal is an apt destination for a perfect family holiday abroad. And, when it comes to volunteering in Nepal, the need for volunteer support has escalated ever since this beautiful country was hit by the two successive earthquakes. Here is an opportunity to explore the many scintillating sites in Nepal, while making a contribution to society.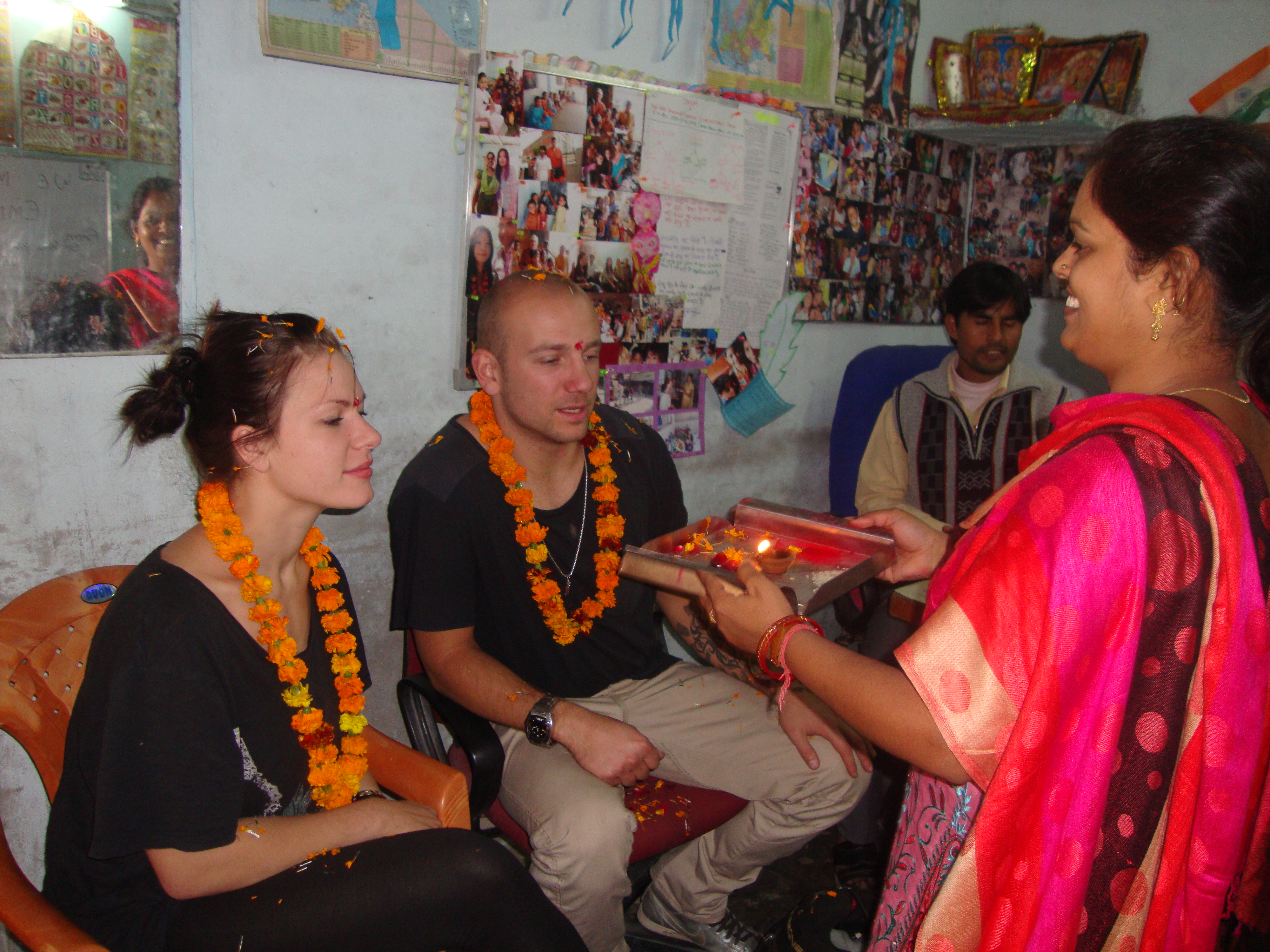 Does it even require an explanation, as to why India is on this list? Ask those who have been to this incredible country, and you'll get a loud and clear NO. When making a bucket list of destinations to travel and/or volunteer abroad you cannot simply miss including India. Popular for its diverse culture and preserved traditions, India is possibly the best destination to teach your children about ethics, family values, unity, hardship, and more. Adding to the excitement of volunteering in India are some specially designed excursions to take over the weekends, that will take you and your family for a cultural and historical ride.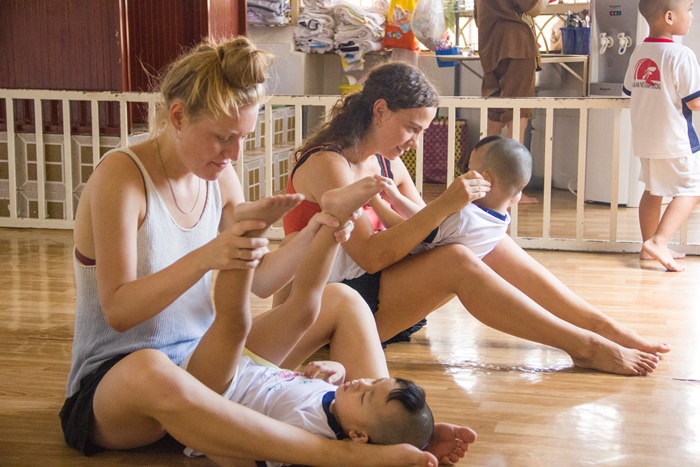 It may come as a surprise to many, but, Yes! Vietnam is a great family volunteer vacation option. Coming far ahead from its days of war and social instability, Vietnam, today, is one of the most subtle and peaceful destinations to travel in Asia. Located in Hanoi & Ho Chi Minh City, the volunteer projects offered in Vietnam are Childcare, Medical volunteering, Animal welfare and Conservation, and Teaching. Working for the childcare or animal welfare and conservation project can be a great idea for families. And you'll get ample scope to explore the country over the weekends, as well as during the evenings on weekdays!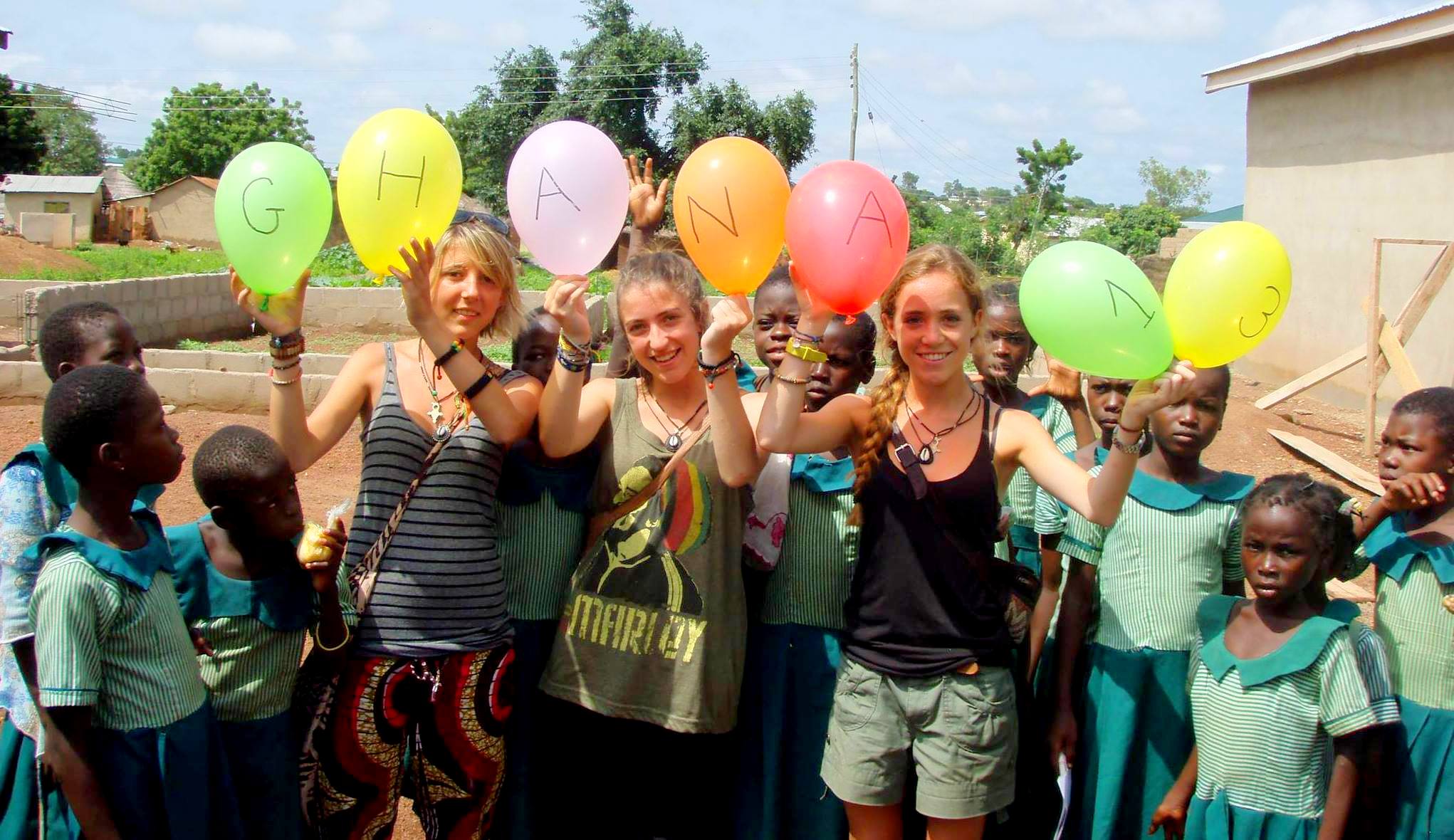 As said earlier, it's hard to find an African country that'd disappoint as a destination to spend holidays in. While Ghana does provide all the typical African adventure opportunities, volunteering in Ghana offers a glimpse of typical African village life as well. Apart from volunteer work, life in Ghana is relaxed and easy. By spending time with the locals you will learn about their elaborate festivals, the local cuisine comprising of Banku and Fufu – Ghana's most famous dishes, their colorful dresses, and the music and dances.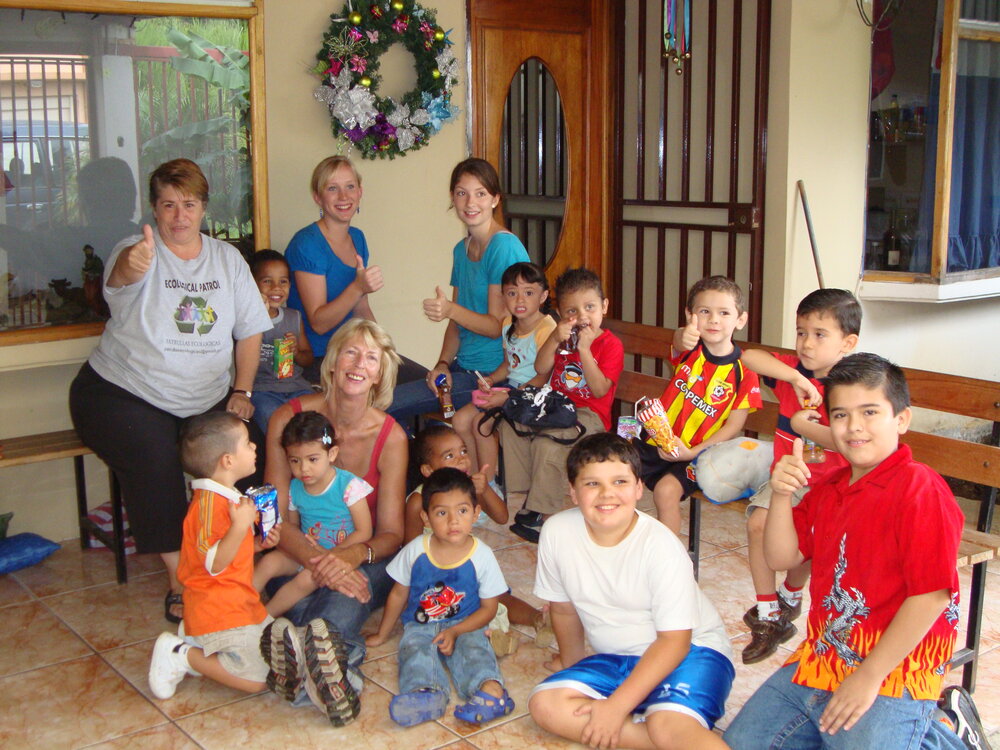 If you wish to explore the gorgeous beaches of Costa Rica and soak in the authentic vibes of 'Pura Vida' – then what can be better than a volunteering vacation with your family! Take your kids for an amazing joyride, work for an animal conservation program or live by the coast, working for turtle conservation – and experience the goodness of doing something for Mother Nature.
You can also opt for other programs like Teaching or Child Care. Make the most of your weekends exploring the country's wilderness. If you are an adventure junkie, then you'll get ample options here – including zip-lining through forests and cave explorations. There is so much to do in Costa Rica, that your weekends might not just be enough!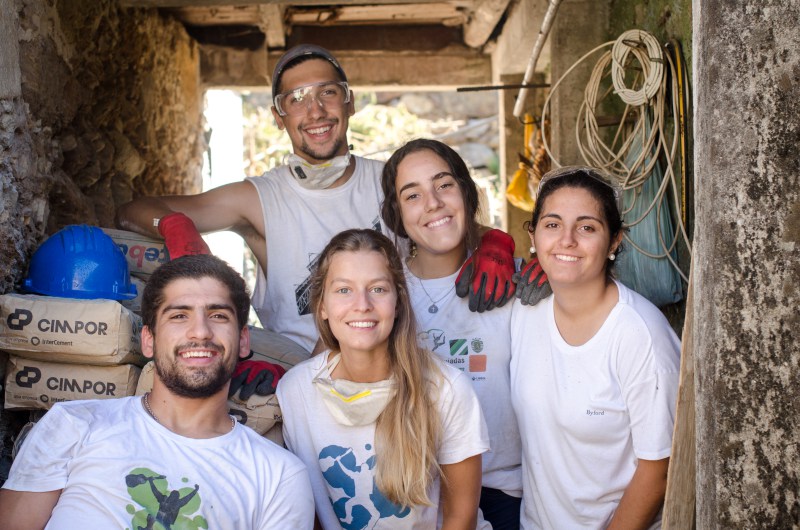 A family vacation to Europe is something that we can never say 'no' to! And guess how exciting the entire journey would turn out to be, if you can spend a couple of weeks, contributing towards a meaningful cause during your holidays. You can choose to be a part of the Marine Conservation Program, Construction & Renovation Program or the Food Waste Management Program.
No matter whether you plan to spend your days in Lisbon or Porto – we'll make sure that you'll have a great time out there! And if you are looking for something more – join our 2 Weeks Special Voluntour in Portugal and get to spend time in both the cities, along with 2 days of amazing experience at Berlengas island in Peniche.
Looking for a great budget holiday with your family? Choose from these amazing places, and more, and book your spot now. Speak with our program advisors for more details – drop us a mail at [email protected] and we shall get back to you!
About The Author