Best Internship Abroad Opportunities For Students in 2023 – 2024
3,383 Views
Before we talk about the best internship opportunities that are provided by Volunteering Solutions in different countries of the world, let us talk about why internships are important for students.
As they say, "You need the experience to gain experience!" This seems to be the real concern for millennials who are transitioning into the workforce these days. The employers, today, depend largely on resumes that have relevant work history – may be an internship, a fellowship or any sort of volunteer work. This gives the employer an idea to judge the capabilities of the person they want to hire.
Working as an intern while you are still in college/ university will add some brownie points to your resume, and you'll be more confident than your fellow competitors.
Here's a list of reasons why an internship is essential for students before they step into their work life:
1. Get first-hand experience and exposure
An internship will give you the opportunity to harness the skills, knowledge and theoretical ideas that you've learned in your course. Your knowledge will have no value if you can't convert it into some kind of productive work.
For gaining first-hand experience and exposure to working with a proper setup and also to understand how work is done in real, internships are essential. It will provide you with a valuable understanding of the sector in which you want to work in once you graduate.
2. Know about your potentials
Working as an intern will help you to understand your potentials and how good you can be in situations. There might be a lot of things that you are confident about, but when put in situations, you tend to freak out! On the contrary, perhaps you were unaware of certain qualities that you possess because you never nurtured them.
Interning with a trusted organization will help you to polish your skills and help with your personal growth.
3. Broaden your professional network
Broadening your professional network is as important as polishing your skills. Being an intern will give you more opportunities to build connections with company professionals that can be very beneficial for your future career.
While interning abroad, not only will you get to know professionals, but you'll also get to meet fellow interns from differents part of the world, who are in the same boat in which you are!
4. Prevent your CV from going into the trash
When an employer sees that you've completed an internship during your Summer / Spring Break with an international organization, it will go a long way in convincing them that you are an asset to their company.
The more experience you acquire as an intern, the better will be your chances of successfully finding a job.
5. Get a glimpse of the work culture
As a college student, you may know what type of work you want to do after you graduate, but you may not be sure of how your days will usually be like. An internship opportunity will provide a glimpse of how the work culture looks like, and if you will like it or not.
Finding an internship abroad will also let you explore a different country and help you to understand how the setup works internationally.
For almost a decade, Volunteering Solutions have been providing amazing and affordable internship opportunities abroad to students who are willing to travel and work.
Let's take a look at the best internship opportunities offered by VolSol for students:
Students with a background in journalism and a good grasp of English are welcome to apply for this program in Thailand, which is designed to give a practical taste of how working within an international agency looks like.
Interns will be working with the in-house staff on various projects, as assigned to them. Roles will be assigned in the following departments: Editorial, Marketing, Printing and Multimedia designing.
This will be a great opportunity for media students to understand the work culture in Thailand, and also contribute creatively and effectively towards the magazines.
The minimum age requirement is 18 years.
Two days of orientation will be organized for all the interns joining this program, as they need to understand what work is done and what their roles would be. Interns should be able to commit at least 4 weeks for this internship program.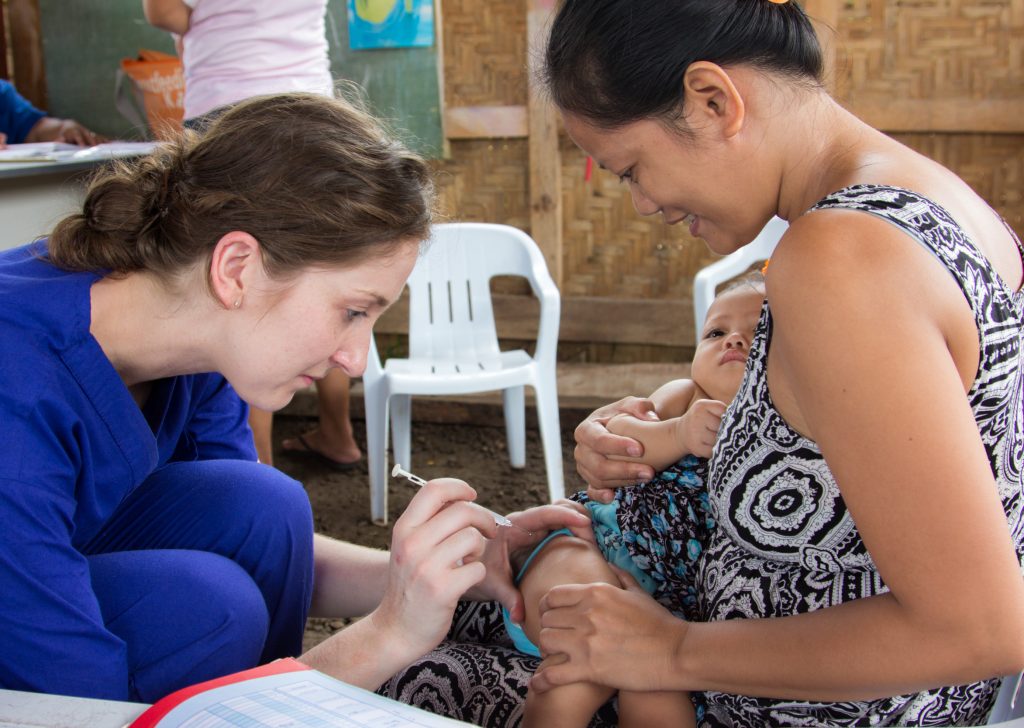 It is essential for pre-med, medical, dental and nursing students to get engaged with meaningful internship programs and work under the guidance of professionals before they start their career as medical practitioners. Volunteering Solutions offers a range of medical and healthcare internships in India, Nepal, Thailand, and Peru, for students who want to learn how the system works in developing countries.
Interns in New Delhi will get to work at a hospital in the city. They can choose their departments where they want to work, like Laboratory, Blood Bank, Emergency, Orthopaedic, Physiotherapy etc. The main role of the interns will be to shadow the professionals.
Interns opting to work in Palampur will be placed in rural clinics and government hospitals. It will be an absolutely incredible experience for students traveling from the other parts of the world. The placements provided by VolSol include Gynecology, Pediatrics, General Medicines Department as well as in Ayurveda and Naturopathy clinics and hospitals.
There's a Dental Elective Internship in Palampur as well, for all dental students looking for an opportunity to work and learn. While 1st and 2nd-year dental students assist in the basic tasks and shadow the experts, 3rd and 4th-year students are given hands-on tasks such as extractions, fillings, and scalings, depending on their skill level. If students come in a group, then they can organize for dental camps as well.
Pre-med and medical students opting to intern in Nepal will be paired with local doctors and nurses under a healthcare setup, where they can assist them and learn about the various diseases that people in Nepal are mostly affected by. Interns will be assigned various tasks, depending on the skills they possess.
Students joining this program will be placed in some of the best hospitals. In both the cities, interns will get to experience and learn about the Thai medical system. There are various departments in the hospitals where interns will get to work, and they can choose their departments based on their knowledge and skills. Interns can also shadow the doctors in surgeries and emergencies.
Only dental students can participate in this program and should know how to converse in Spanish. The placement sites are located in areas where people are not well versed in English and to understand their problems, knowing Spanish is a must. Interns will get to shadow the dentists and assist them in the treatment procedures.
Eligibility and Prerequisites To Attend The Medical Internship Programs
Age limit is 18 years and above (For Thailand Medical Internship, the minimum age limit is 20 years or above)

Statement of motivation is required

Interns have to submit a CV/Resume

Letter of recommendation from a medical professional/ doctor, they have worked with, previously

Interns are required to give a list of their preferred departments they would like to work in the hospital
If you are a student and want to gain experience by interning abroad, then drop us a mail at [email protected]
About The Author