Should I Volunteer Abroad After The Corona Scare Dies Out?
279 Views
As I'm sitting here in my room, looking out of the window and seeing the deserted streets, scrolling through my Facebook feed at times and changing the news channels to stay updated about the Corona consequences, my heart skips a beat at times thinking of people who aren't as lucky as most of us – from whom, work of each day means another piece of bread!
For the betterment of Humankind, the call of the hour is self-quarantine & social distancing. But once this pandemic comes into control and the Corona Chaos dies down (hopefully sooner than soon!), we'd definitely have to step out and reach those people at the farthest corners and make sure to help them in whichever way we can. Of course, the world would need kind & energetic souls more than ever, and I hope that you, reading my article at this odd hour, will make a little effort on your part to set out and volunteer abroad.
Reasons Why You Should Choose To Volunteer After The Covid-19 Is Controlled: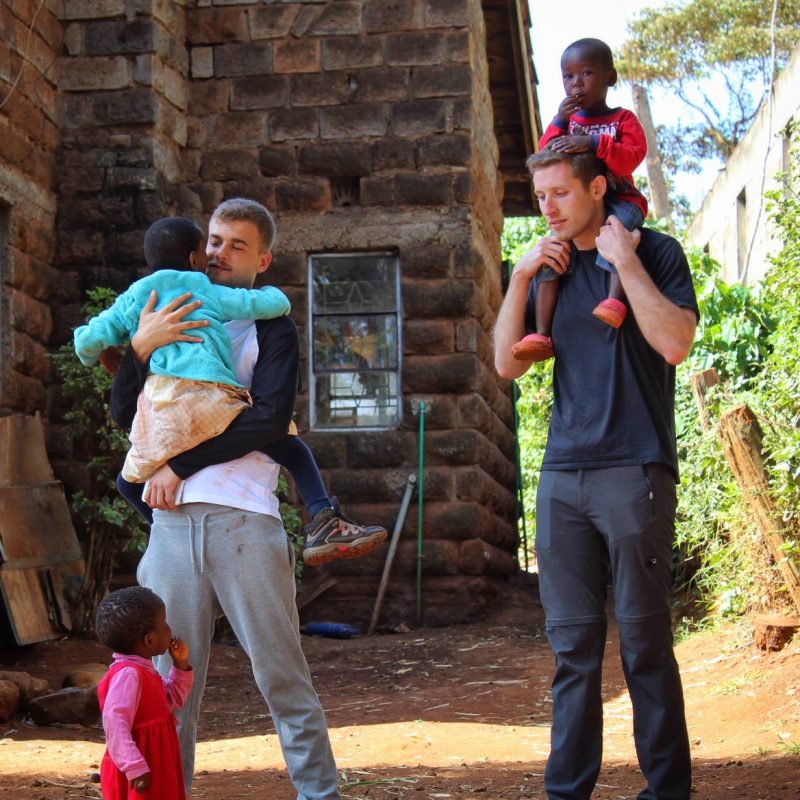 1. To accelerate the world economy
Needless to say, it's just not you and I who's suffering! As the world economy seems to be facing its worst in decades, it's not just the government's responsibility to mend things once everything comes in control. We, as global citizens, will have to contribute consciously towards making a boost and let the cash flow freely, to accelerate world economy. When you choose to volunteer abroad, you'd need to get your flight tickets, pay for the basic cost of living & also, for the development of the host community – and thus, eventually, by incurring certain expenditures, you'd be contributing meaningfully towards the economy.
2. To help those in need
While the need now is to stay at home and curb the spread of the 'Novel Corona Virus', we should keep in mind that there are people living in the rural areas of Kenya, the favelas of Brazil or somewhere in the Philippines – and they don't even have the basic amenities to live a healthy life. Sitting at home, it's not just difficult for us to imagine their hardships, but at times, it's even beyond our comprehension.
Like, if I try and think of the days when I was volunteering at a Childcare Center in Nairobi, Kenya, there were days when they had heaps of clothes to be washed and there was no water. We had to wait until a man with his donkey would come from a nearby village with water – and only then the clothes could be washed.
We often don't understand how we can travel to another part of the world and help others, but all it would take is a little courage & a lot of motivation. It's not as difficult as it seems – once you make a move to volunteer abroad & help those in need, you'll experience the sheer joy that can't be compared to anything else in the world.
3. To indulge your wanderlust bugs
Of course, last but not the least! I'm sure all of you travel junkies sitting at home must be wondering 'where to travel' once this epidemic is over and the WHO waves a green flag declaring no bars on traveling! I also know that the moment we're freed from this quarantine, people will plan their trips and wake up to see the sun in a different part of the world. So why not take a volunteering trip? Why not spread some happiness while fueling our wanderlust?
Your journeys will define you, so make a responsible choice and volunteer once this Corona scare dies down.
Things To Know About The Current Corona Situations & How Volunteering Solutions Is Dealing With It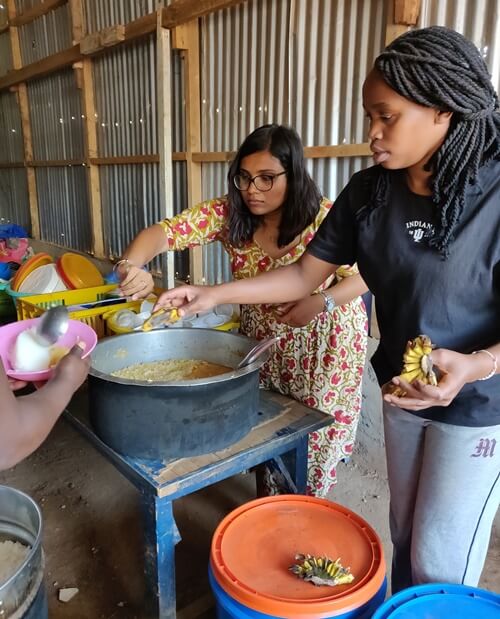 Since the WHO (World Health Organization) has declared this as a pandemic, each country is doing the best from their end to contain this outbreak and we, as an international organization, is hoping that a restriction in cross-border movement will also curb the spread of the virus and science will help us to wake up to a better tomorrow.
According to the latest travel advisory from worldwide healthcare authorities, including the World Health Organization (WHO) and the Centers for Disease Control and Prevention (CDC), we have currently closed programs in all countries until there's further update about the borders opening up and things getting better across the world.
For those who've already booked a volunteer trip abroad with us, we're offering greater flexibility for changes to travel dates and destinations during this period of uncertainty. Participants can reschedule your volunteering trip during the latter half of 2020 or anytime in 2021 and we'll be glad to offer you the dates of your choice.
For those who haven't decided yet, you can chill for now and think about taking a volunteer trip later this year.
Here are some of the most recommended volunteering programs & you can choose the one in the destination that you're craving to explore.
1.Yoga & Volunteer Adventure Program in Palampur, India
In case you're craving for a holiday in India and wish to nurture your mind, body & soul – what can be better than learning the art of Yoga? And to add to that, you'll get to work with the little ones in this quaint Himalayan town of Palampur, soak in the freshness and gaze at the snowclad mighty mountains – every now and then!
2. Teaching Volunteering Program in Pokhara, Nepal
Be a volunteer for the Teaching program in Pokhara, Nepal and contributing towards the initiative of spreading education in this gorgeous Himalayan town. As a volunteer, you'll get to work in a school that has 500 students (approximately) and will have to teach kids from Nursery to class 12 depending on their knowledge and skills.
3. Medical & Nursing Volunteer Program in Galle, Sri Lanka
Although we know that at this hour, it's the doctors & nurses who're working the most, day in and day out. And once the epidemic comes into control, they'd also deserve a break. But in case you're a medical student who's keen to travel overseas and help the people by nursing them & care for their wellbeing, then choose to spend a few days in Galle and work for a healthcare volunteering program.
4. Child Care Volunteering Program in Hanoi, Vietnam
For all those loving souls who wish to do something worthy for the underprivileged and disabled children of Vietnam, this is your chance to serve them in the most meaningful manner by volunteering with the kids. We are working closely with several NGOs, Daycare Centers, Kindergarten Schools, etc., in Hanoi and our main aim to provide adequate love and care to the little ones so that they can live a better life and have a stable future.
5. Volunteer with Elephants in Chiang Mai, Thailand
One of the most loved programs, we've hosted volunteers from all across the world (and of diverse age groups) for the Elephant Camp Program and each of them has left with happy hearts after spending time with these adorable gentle giants. This time, ditch the beaches of Thailand and escape to Chiang Mai, live amidst nature and work with the Mahouts as they take care of the elephants in a pristine village. Learn to cook authentic Thai delicacies, take the animals for walk & bath, try your hands in making paper out of ele-poop and much more!
6. Childcare Volunteer Program in Nairobi, Kenya
Not being bias 'coz I've been there & worked with them, but the kids living here do need your love & care. Being a volunteer for this program, you'll get to spend your days in the outskirts of Nairobi, with kids at a Shelter Home who are mostly abandoned and denied the life they deserved. Not only will your days pass by the wink of an eye cuddling, feeding, playing and loving the little ones, but you'll also get to do other regular chores with the house mothers, like washing & arranging clothes, making food, fetching water, etc.
7. Wildlife Reserve Volunteer Projects in Port Elizabeth, South Africa
The animals also need our attention and once you decide to travel to South Africa, make sure to tickle your adrenaline cells and spend a week or two, volunteering for the Wildlife Reserve Program. Being a volunteer, you'll get to live in a huge 6000 hectares land, located around 45 minutes outside mainland Port Elizabeth; filled with a variety of birdlife and wild animals, including the BIG 5! The wildlife program will capture your imagination, leaving you physically and mentally rejuvenated, soulfully inspired, and delayed in awe of this magnificent slice of South Africa.
8. Short-Term Special Volunteer & Travel Program in Tanzania
If you've just a couple of weeks in hand and wish to volunteer, explore & enjoy the best game drives in Africa – what can be better than heading off to Tanzania? In a span of 14 days, you'll get to meet some interesting and like-minded travelers from other parts of the world, work for the underprivileged communities living in and around Arusha, spread some happiness, and broaden your social network, while doing something for societal development.
9. Community Development Volunteer Work in Tamale, Ghana
Live your African dreams while working in the outskirts of Tamale and contribute towards making life a tad-bit simpler for the natives of the region. By working along with the local villagers, you'll have the opportunity to engage meaningfully with their host community, understand their needs, and do the volunteer work accordingly.
10. Healthcare Volunteering Program in Cusco, Peru
As they say, doctors are equivalent to Gods when it comes to saving lives and we can't help but acknowledge the selfless service that all healthcare practitioners have been providing. And if you also care to set out for a medical mission trip and contribute towards the healthcare system in Cusco, then join us and work at a clinic or public hospital, caring for the old, sick and unwell folks in this small historical town. Of course, there are perks attached – you'll get to explore the ruins of Macchu Picchu as well!
11. Teach Art or Paint Murals in Rio De Janeiro, Brazil
Awaken your creative soul while on a holiday in Brazil and volunteer as an art teacher or just go out and paint the streets with the most amazing colors! For all you art lovers out there, this would be a meaningful and unique step, as it'll give you the chance of doing what you love as well as empower the students and youth in gaining some skills.
12. Turtle Conservation Program in Costa Rica
One can never say no to a vacay in Costa Rica – and guess what! Being a volunteer for the Turtle Conservation Project, you'll get to live by the beaches along the Pacific Coast or the Caribbean coast, soak in the sunset hues, binge on amazing local delicacies and of course, do your part in rescuing the Sea Turtles. Your main tasks would involve working with local staff to harvest eggs, beach cleaning night patrolling, counting turtles, collecting eggs and keeping them away from predators.
These are just a few of the most popular volunteering programs that we have in store, but apart from these, we have 250+ programs across 26 countries, spanning across the continents. So you can take your time, think about it and make a wise choice to do something for others and the World at large.
For the time being, bookmark this article & #StayHomeStaySafe – and don't forget to drop us a mail at [email protected], in case you've any query.
About The Author