How To Volunteer Abroad in 2024
291 Views
In this 21st Century, classroom lessons are just not enough! Especially for high school graduates and college students, work experience matters a lot and it gives them exposure to the bigger world that lies beyond the textbooks and classrooms.
Apart from that, in the last few years, there has been a rise in consciousness among the millennials, who are just not focusing on work experience, but also willing to contribute effectively towards a meaningful change through volunteering activities.
Needless to say, being a volunteer abroad can be an enriching experience for college students and it'll give them an opportunity to know more about a different culture, learn a new language, indulge in exploring the popular places as well as hidden gems of the host country and gain new skills.
To add to that, a volunteering experience will surely add some brownie points to the CV/ Resume, keeping one ahead of their peers. It'll be a stepping stone for a better career, as employers are always keen on hiring those who have volunteered and worked for some social cause.
If you're a college student, who's keen on volunteering abroad but don't know where to start, here's a simple guide to help you in this endeavor!
Step 1: Decide when would you want to set out for a volunteering trip.
It is very important to choose the right time to volunteer abroad while you're in college. Mostly, people try and make good use of their Summer Breaks, Winter Breaks, and Spring Breaks to travel and volunteer.
For those who wish to spend a month or so, Summer Break Volunteering Programs are perfect – as they would get enough time to get engaged in the project, as well as use their free time to travel and explore. Other than that, Short Term Voluntour Programs are available for those who wish to spend 2 weeks or so, volunteering during their Winter/ Spring Breaks!
We have also hosted several college students, who decided to take a gap year abroad. Often, students lose interest in their course work and seek a break, to rediscover their passion and indulge in something meaningful. It's then, when people come and join a volunteer project, doing something for others and finding their own happiness in it.
Don't plan anything when you have a thesis to write or a term paper to submit, as you might not have access to the internet while volunteering in remote areas, and thus, it might cause a hindrance in your work. If you have been thinking of traveling abroad to volunteer, make sure to pick the most suitable time for yourself so that you don't hamper your studies.
Step 2 – Choose your destination and find the program that suits your interests.
These are surely 2 of the most important things – to choose the destination where you want to volunteer and to pick the correct program, that would enable you to give your best, add some values to your life while making a difference to the society at large. We'd suggest you to travel to a country which has been there on your bucket list since forever, as you'll get ample scope to explore the place and it'll be a good motivator for you. Other than that, you can also consider your finances and see where you'd want to travel to.
For example, the Southeast Asian countries, like Thailand, Cambodia, Vietnam, as well as India & Nepal are considered to be the most affordable destinations to volunteer & travel. (Needless to say, India & Thailand are also 2 of the most popular volunteering destinations!) Do your research well, before you choose the place – know what can be the pros & cons etc.
Then comes the program which you'd like to work for! If you are someone who absolutely enjoys the company of kids, then you should probably choose a childcare volunteering program abroad and spend quality time with the little ones, showering them with love & care, playing around with them and taking care of them in the best possible manner.
For those who have a knack for teaching, can join a teaching program abroad and spread the lights of education among the underprivileged ones. This will be a good way to improve your teaching skills and help you to boost your patience & perseverance. Similarly, animal lovers can opt for animal conservation programs. No matter what you choose to do, make sure to be fully engaged in the process and you'll surely get to feel the joy of working without expecting something in return.
Step 3: Work on your budget.
Now, that's also very important! You just can't wake up one fine morning and think of booking a ticket to a faraway land to volunteer. It would need some planning when it comes to budgeting and fixing your finances. While volunteering abroad is an affordable way to travel, it's not something that comes for free – and there are certain things that you need to know beforehand. Apart from the program fee that you'll have to pay (which of course includes your accommodation in the host country, major meals, airport pick up etc), you'll have other costs like flight fare, visa fees, travel insurance, etc.
You can plan your trip and start saving for it or ask your parents to fund, if possible. Other than that, you can also cut down your expenses on shopping, sell your old books, work part-time, organize charity dinners, etc., to raise funds for your mission trip. Know that this will be an investment to add to your future career, and thus, it's essentially to gather each penny and make it work. Also, there can be nothing more blissful than serving those who need your help.
Step 4: Be open to accept what comes on your way.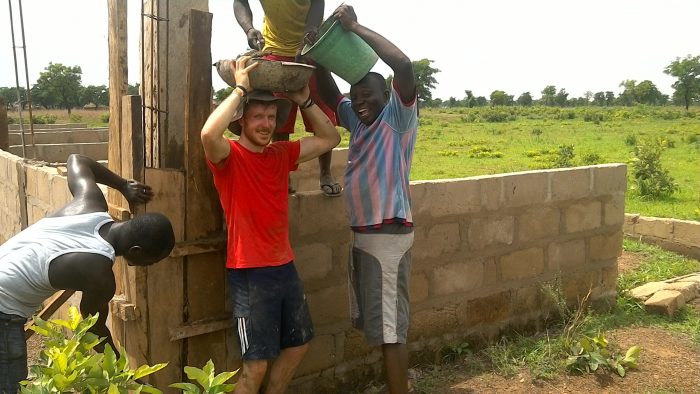 While volunteering abroad as a college student, you must be open to accepting the changes and learn from your experiences. You'll get to immerse yourself in a different culture and understand that the concept of 'culture shock' is probably a myth!
You'll realize that there's nothing called a 'language barrier', as we can have conversations over emotions (and people, all across the world, can understand English, even if it is in bits & pieces!). It'll be an eye-opening experience for you, to meet people who still live life with the barest minimum and yet are happy & content.
This journey will change you as a person, make you more humble & compassionate. You'll be more grateful for what you have and learn to give importance to every little thing that comes your way.
Step 5: Enjoy your volunteering trip abroad!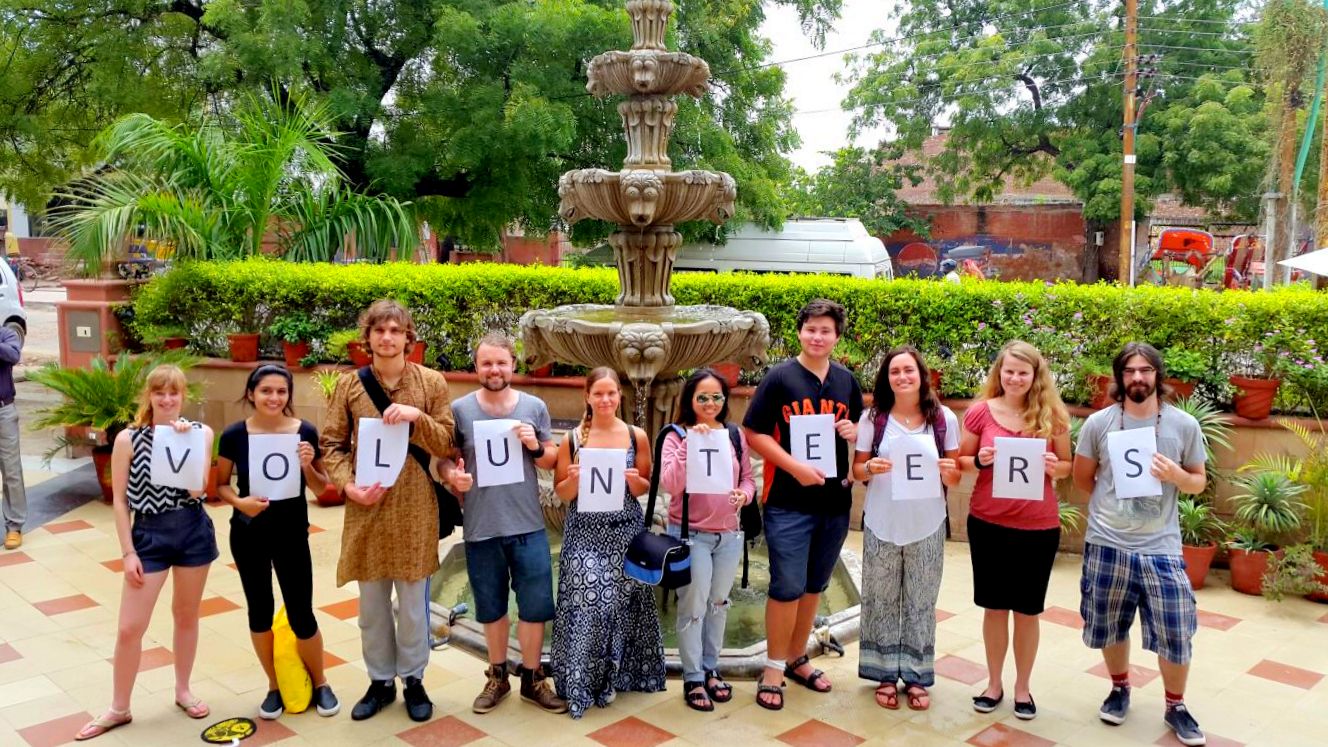 Last, but not the least – it's very important to enjoy the journey! Every day will bring new challenges, and there will be something new to learn as well. You'll know more about your strengths & weaknesses, develop your managerial skills, and learn how to find quick solutions to problems.
You'll meet a bunch of like-minded people, and work as a team with them. It'll be wonderful to make friends out of strangers and share an important phase of your life with them!
And of course, when you're traveling abroad, you can't miss out exploring the place! Make sure to tick off all that's there on your bucket list. Visit the popular places and know more about the history & heritage of the country, attend cultural shows, go for food walks and binge on the local delicacies, try your hands in cooking some authentic dishes and make memories that would last for a lifetime.
If you're also up for stepping out of your comfort zone, then come along and work for making this world a better place. You can write to us at [email protected] to know more about our programs or to talk to our experts! We'll be glad to hear back from you.
About The Author