Volunteering Experience With VolSol: Here's What Our Amazing Volunteers Had To Say
122 Views
Your journey is all about the experiences – and we know how much it matters to you! Over the years, we've been hosting people from different parts of the world – who came with us to the remotest corners of the Earth and touched lives in the most wonderful manner. Our volunteers have helped in spreading the light of education as well as making people aware of environmental causes. They've spent hours treating people at understaffed healthcare centers and dived deep to save marine life.
And we, Team Volunteering Solutions, can't be more grateful to such wonderful souls. To put it in the words of Leo Buscaglia, "Too often we underestimate the power of a touch, a smile, a kind word, a listening ear, an honest compliment, or the smallest act of caring, all of which have the potential to turn a life around."
Here are some testimonials from the volunteers who joined us this year, and worked for the welfare of others.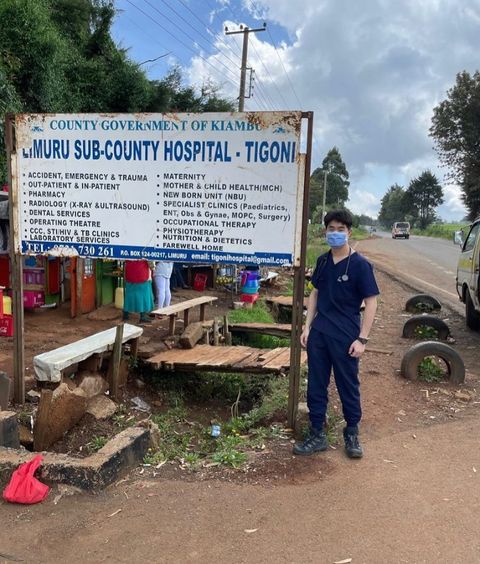 "I just finished my last day yesterday and I absolutely loved the placement and my experiences here! It really is interesting and fascinating to me to see the differences in healthcare around the world and how in a resource-limited environment, the actual quality of healthcare is still so high and how clinicians are so apt at improvising and making things work – we've had numerous situations of emergency drugs, supplies, and even oxygen not available but still functioned! I would love to come back in the future if I get the time/chance and I've also met some incredible people." – Howell Fang (Volunteered in Kenya)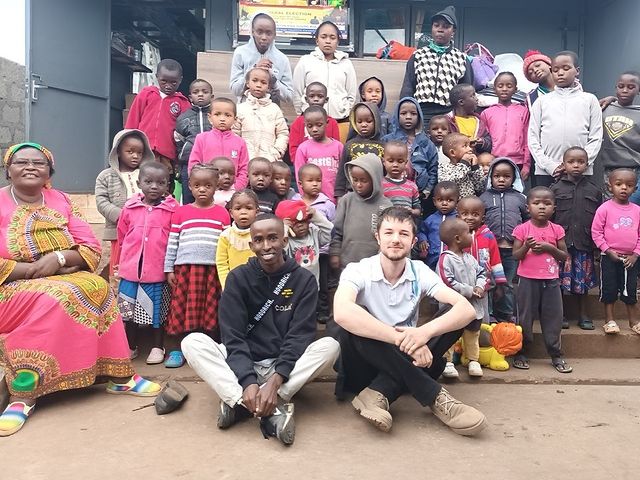 "I joined the Kenya Volunteer program with Volunteering Solutions in August 2022. There are so many ways to explain how and why this program was the most meaningful work I have ever done. I really appreciated the opportunity to give back to the local community through donations. It was extremely rewarding to discuss how my donations would positively impact the lives of children at the childcare center. The volunteer house had all the amenities one could ask for, provided by friendly and caring people working to coordinate the program. The Safari at Nairobi's national park was an exciting addition to an already amazing week. To anyone wishing to make a difference and meet some like-minded friends along the way, I couldn't recommend this program enough!" – Joseph Weir (Volunteered in Kenya)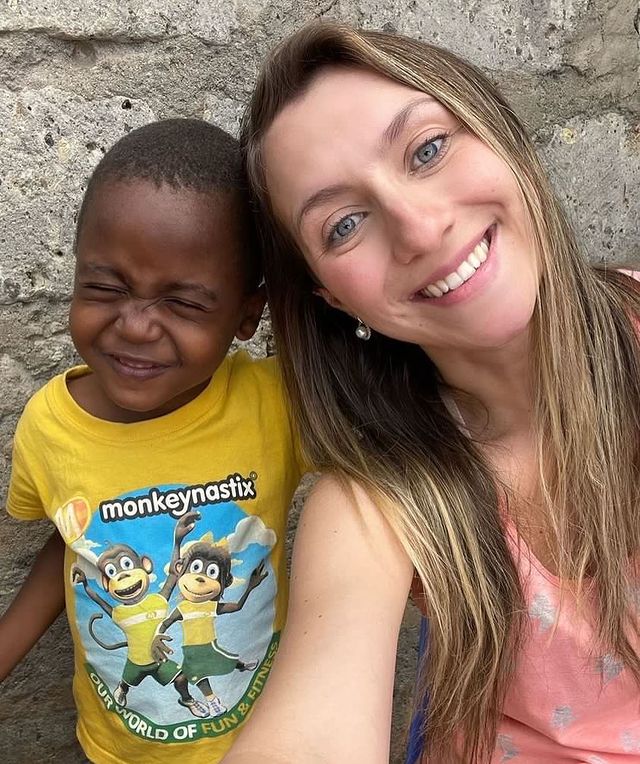 "Kenya is still so alive inside me that sometimes words fail to describe what I lived there.
It was certainly an experience that changed the way I see myself and how I see the world.
This photo can translate into a gesture of how I felt, loved unconditionally for who I am.
I remember leaning against the table and, after a few moments, Praise came to hold my hand and hug me because he didn't want to leave me alone. There, I felt what he did for me was exactly what I would have liked to do for him.
I am and will be forever grateful for this experience. Because half of me is love, and the other half is too." – Daniela Gonçalves (Volunteered in Kenya)
Kenya, definitely, is one of the most popular volunteering destinations. No matter whether you wish to work with kids at a childcare center or teach young adults and help them dream for a better life, or serve at a healthcare center – we've got it all. Further, we assure you that you'll get to explore the country like never before! Hop around the popular places in Nairobi and experience the thrill of game drives at Masaai Mara National Park during your volunteering trip to Kenya.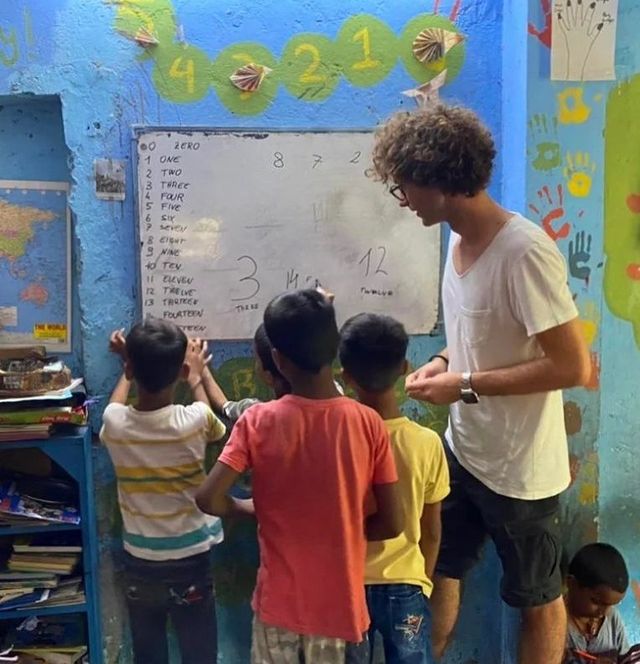 "I have done the Summer program in India for 3 weeks. It is impossible, in a few lines, to describe the three weeks of the program, even in a minimum part. In three weeks I've seen incredibly beautiful things such as temples, mountains, fields extending as far as the eye can see, crowded markets, remote towns in the mountains, and people performing rituals as old as the world. I've met incredibly generous and welcoming people, always curious about us and enthusiastic about meeting people from different parts of the world. I've learned a lot about the culture, the spectacular cuisine, the lifestyle, and how modern life and the millenary traditions are integrated into each other in the daily life of Indians. The experience with the children is for sure the most special of the whole program. I've seen in them the great values of the Indian people: generosity, the will to share the little they have, and honest affection. A special thanks to all the people of Volunteering Solutions, a great organization, and always available to help.
These 3 weeks in India are for sure one of the most precious and dear experiences of my life, and I am thankful to every person that made this possible." – Paolo Cattaneo (Volunteered in India)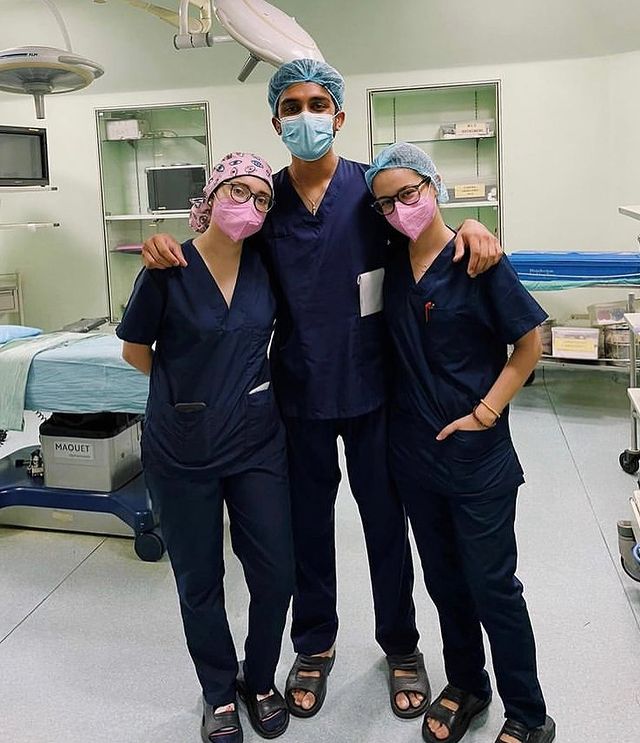 "My time as a medical volunteer in India has been both rewarding and gratifying. I was fortunate to have worked with numerous people who are the best at what they do. My experiences with helping patients are among my most fond memories, while the relationships I've developed through volunteering have shown me what to aspire toward. Without a doubt, the volunteer experience here was extremely inspiring." – María Paz Bohórquez Tarazona (Volunteered in India)
India is a land of vibrancy, cultural richness, and emotions that'll leave you drooling for more. It's a country that's probably on every traveler's bucketlist – and imagine how wonderful it would be, to indulge in something meaningful during your trip to India. In collaboration with numerous NGOs, healthcare centers, and public hospitals, Volunteering Solutions is calling out for dedicated volunteers to help the underprivileged people in the country, who are in dire need of support for a better living. Be a part of noble work and find your happiness in someone else's smile. Your volunteering trip in India will not only bring you closer to the people and their problems, but it'll also help you to understand how the social structure functions in a developing nation, and it'll turn out to be an experience worth cherishing for a lifetime.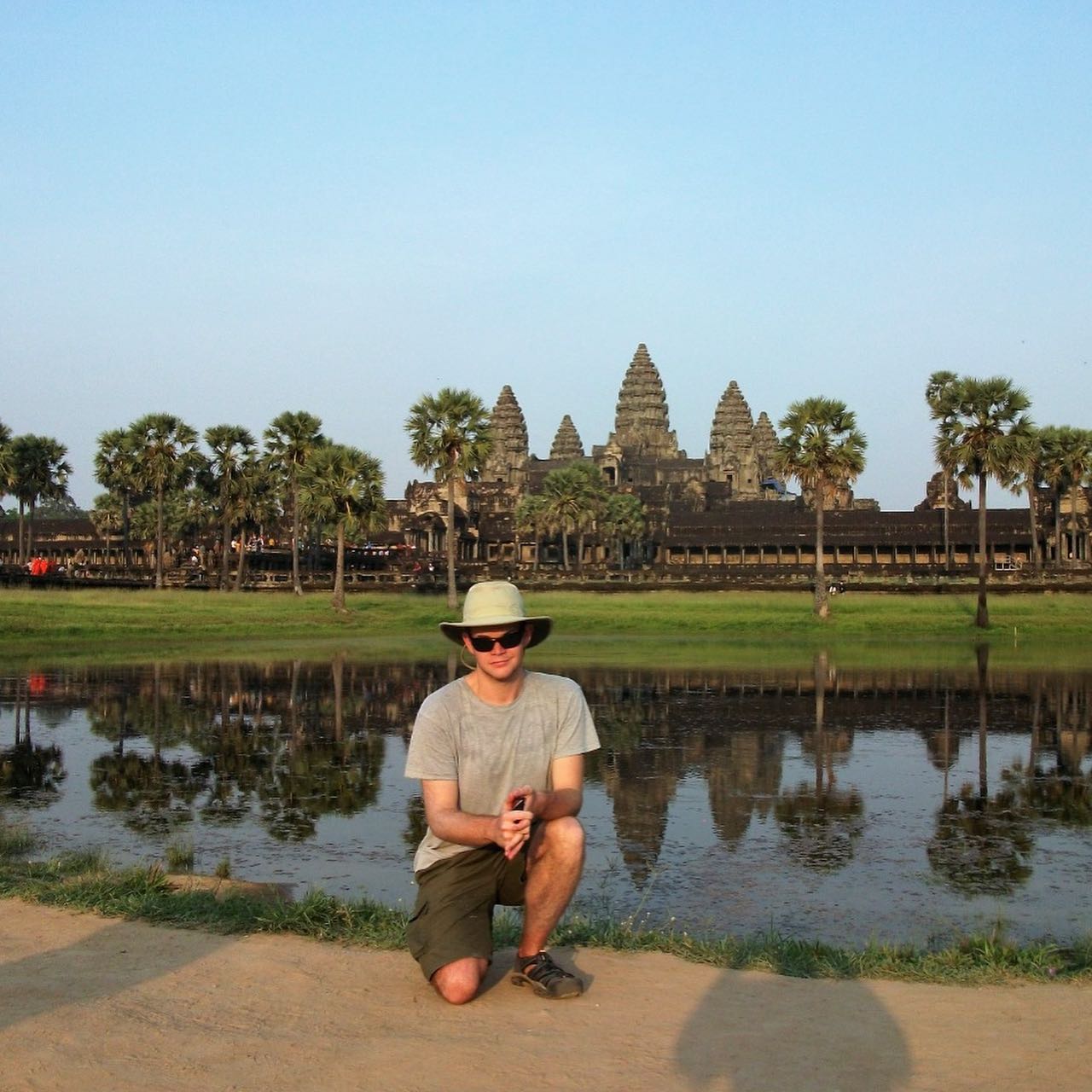 "Truly magnificent. Vol Sol takes great care and devotion in providing all that you could ask for in Cambodia, provided also that you enter with the proper mindset and reasonable expectations.
I strongly encourage all young intrepids out there to venture into the unknown most primarily with a sense of appreciation before anything else. Do not consider what there is that you might want – only that which you might learn.
I have built so many long-lasting connections in Cambodia that I am simply compelled to return again in the future." – Alec (Volunteered in Cambodia)
Cambodia is a hub for backpackers – Cambodia is the hub for backpackers – and for years, the enchanting beauty of the Angkor attracted travelers from across the world. Dealing with some major socio-economic issues, the underprivileged people of the country are still facing difficulties like illiteracy, lack of medical facilities, human rights issues and more. As a volunteer in Cambodia, you'll get to work for these people, understand their problems and find solutions that'll improve their lives.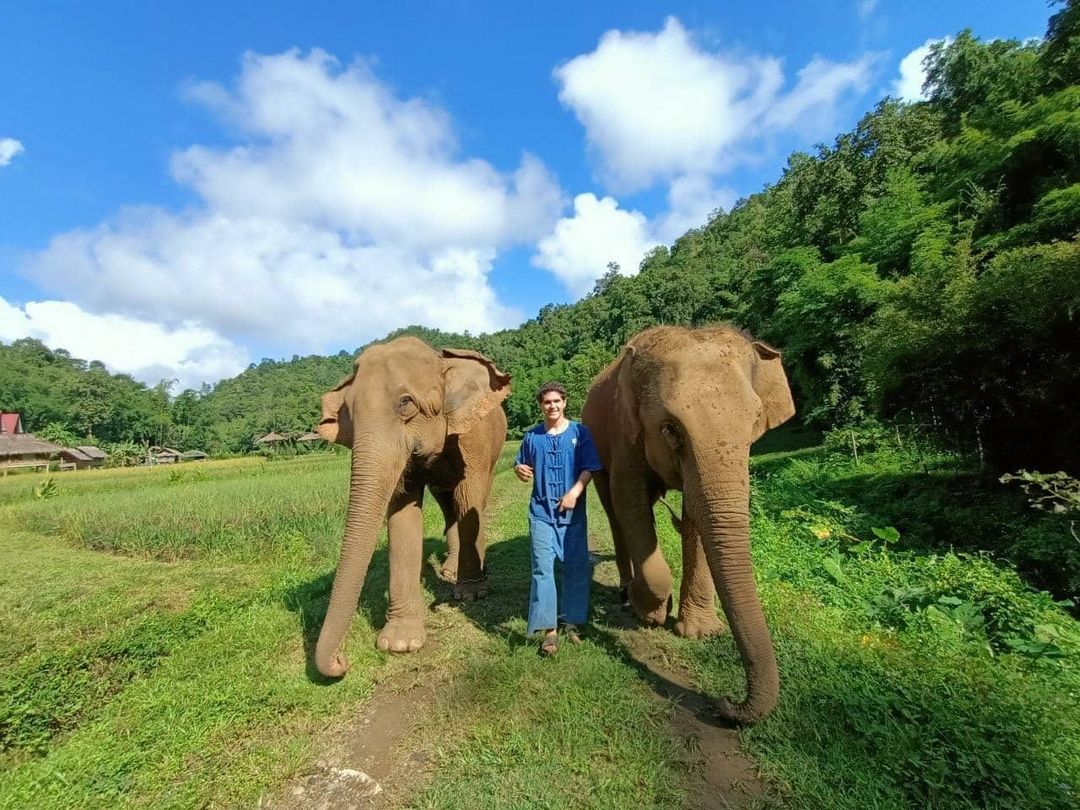 "When you're in Chiang Mai, you gotta experience the goodness of volunteering with the elephants & getting closer to them, while feeding, bathing, or just playing around with the calves! Yeah, as surreal as it may sound, this would be one of a kind experience to indulge in. There are several elephant sanctuaries surrounding the main city of Chiang Mai (mostly in the outskirts, a short drive away) and you can spend your days there, living a simple life and enjoying the company of the gentle giants, while learning more about the Thai elephants from the mahouts (the caretakers of the elephants)." – Jose Zalba (Volunteered in Thailand)
Thailand is yet another popular volunteering destination, and the Elephant Camp Program in Chiang Mai is something worth experiencing! It's a fantastic opportunity to learn about and live with elephants of rural Thailand, while soaking up the fascinating culture of this magical country. Other than this, you can also volunteer in Bangkok or Surin, or just opt for the 2 Weeks Special Program in Thailand, to experience the best of volunteering & travel along with a bunch of like-minded folks!
After reading all these testimonials, we know that you're also feeling like taking a step out of your comfort zone – to explore and experience the joy of making a difference! So what are you waiting for? Just drop us a mail at [email protected] and our Program Experts will get back to you.
About The Author