4 Reasons to Make Costa Rica Your Next Volunteer Destination
121 Views
No matter what your skills or background, there are always ways you can help out and make a difference in your community. Volunteering is a great way to give back and can be extremely rewarding. Once you do volunteer work, you should also consider where you would go.
There are many reasons to consider Costa Rica as your next volunteer destination. Here are a few reasons why you should volunteer in Costa Rica.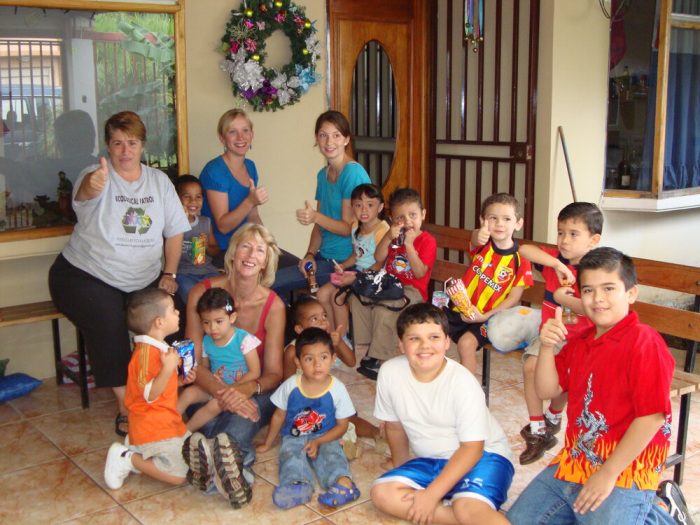 1. You Can Make a Significant Difference in Costa Rica when You Volunteer
By giving their time and energy to help others, volunteers help make Costa Rica the beautiful and welcoming place it is.
There are many ways to volunteer in Costa Rica. Some volunteers work with children, teaching them English or helping them with their homework. Others work with adults, teaching them job skills or helping them start businesses. And still, others work with the environment, helping to protect Costa Rica's rainforests and wildlife.
No matter your skills or interests, a volunteer opportunity in Costa Rica is perfect for you. And by volunteering, you'll not only be making a difference in the lives of others, but you'll also be enriching your own life in the process.
2. You Can Learn Spanish and Practice with the Locals
One of the best ways to learn Spanish is to practice it in a real-life setting. When you volunteer in Costa Rica, you'll have plenty of opportunities to do just that. You'll be able to practice your Spanish with the locals daily and quickly improve your language skills.
In addition to learning Spanish, volunteering in Costa Rica is also a great way to immerse yourself in the local culture. You'll experience the country's food, music, and way of life first-hand and make some great friends along the way.
3. You Can Experience the "Pura Vida" Way of Life
The "Pura Vida" lifestyle is a popular way of life in Costa Rica. This phrase is used to describe the laid-back, relaxed attitude that many Costa Ricans have towards life. The "Pura Vida" lifestyle is about enjoying life to the fullest and taking things slow. This way of life is reflected in how Costa Ricans live, work and play.
Costa Ricans are known for their friendly nature and their love of nature. They are also known for their love of good food and good times. Costa Ricans enjoy spending time with family and friends and are always up for a good time.
4. You Can Discover Costa Rica's Rich Wildlife
Costa Rica is one of the most biodiverse countries in the world, and its rich wildlife is one of the main reasons why people visit. If you're interested in seeing some of Costa Rica's amazing animals up close, volunteering with a wildlife organization is a great way to do it.
There are many different types of wildlife organizations in Costa Rica that you can volunteer with, from rescuing injured animals to working in a wildlife sanctuary. No matter what kind of work you're interested in, you're sure to find a wildlife organization that needs your help.
Costa Rica should be at the top of your list if you're looking for a place to volunteer that is beautiful and full of need. With its many national parks and reserves, there are plenty of opportunities to get involved in conservation efforts. And with a high poverty rate, there are also many opportunities to help with community development projects.
Whatever your skills and interests, there's sure to be a volunteer opportunity in Costa Rica that's perfect for you. Contact us today in Volunteering Solutions to gain access to environment and community development programs where you can volunteer in Costa Rica.
About The Author