Costa Rica programs are open now !! The country has opened for international arrivals. No quarantine requirement on arrival. Bookings are open for 2023-2024.
Be a volunteer in Costa Rica with Volunteering Solutions and choose from a wide range of volunteering projects including Childcare, Teaching English, Turtle Conservation, work opportunities at the Wildlife and Rescue Center for animals etc. We also have a specially curated 2 Weeks Voluntour Project, which combines the best of travel & volunteer opportunities in Costa Rica, apt for those who have a time crunch. All volunteer programs in Costa Rica are located in and around the capital city, San Jose. Most of our volunteers in this location are high school students and college graduates, followed by gap year travelers, young adults, backpackers and families.
Volunteering Solutions is one of the best volunteer organizations in Costa Rica as:
Trusted by more than 18,000 past volunteers
Offers 6 amazing volunteering opportunities all year round from 1 to 24 weeks
Provides low-cost volunteer projects including meals and accommodation
Provides 24/7 on-ground staff support and 100% financial protection
Arranges incredible weekend add-on adventure tours
Apply Now
Enquire Now
Costa Rica - Quick Facts

Start Dates : All Year Round
Duration : 1-24 Weeks
Program Locations : Alajuela, Caribbean Coast, Puerto Viejo, Puntarenas Province, Pacific Coast, Santa Barbara De Heredia & Various
Minimum Age : 17 years+
Certificate - Offered after Program completion
Leonie
Program Country: Costa Rica
Program: Childcare
I loved my project and it was definitely worth it! I'm really missing it now and I don't think it could have been better. I think one of the best moments was in my first project where we played pantomime to teach the children the animals in English.The overall living experience was excellent. It was very comfortable and homely stay with all the facilities I could have asked for. The in-country staff was very friendly and supportive. They made the program easier and smooth. I would recommend VolSol to anyone I know is willing to volunteer abroad mostly because of the variety of programs
Costa Rica is undoubtedly a beach lovers paradise and when you are there in the country, you'll surely spend most of your time by the beaches. Try out several water sports, go for the sunset cruise, and savor the taste of the cuisine at the beachside shacks while exploring on the weekends. The country has a huge span of forested area and you can take tours of the Tortuguero National Park, The Corcovado National Park, and Manuel Antonio National Park. If you are an adventure junkie, then you'll get ample options here - including zip-lining through forests and cave explorations. There is so much to do in Costa Rica, that your weekends might not just be enough! Make your checklist and we'll help you in ticking them off!
Doka Coffee Plantation La Paz Waterfall Gardens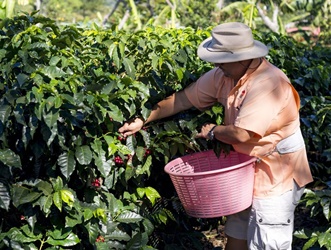 Deep thrills for Coffee Lovers! Visit the Doka Coffee Estate first because it is an authentic Costa Rican coffee plantation and a Costa Rican trademark. Over here, you will get to enjoy creating some of the world's best coffee from start to finish and then even sample it! After this, you can continue to the La Paz Waterfall Gardens. The best way to enjoy these waterfalls is to listen for hummingbirds butterflies, and marvel at the rainforest, orchids, and the tropical flowers!
Finca Rosa Blanca Coffee Plantation
Can't get enough of Coffee? This plantation has the hard bean Costa Rican coffee spread over 30 acres. Here you will learn how organic coffee is really grown, harvested, dried, and finally processed. If you visit here in the harvest season – from October to January – then you can even participate in picking the coffee! You will go through the steps of coffee preparation and also learn how experts test and rate coffee.
Highlands Tour to Barva and Heredia
The mask makers of Barva are famous for still creating their art for various community festivals and making giant puppets that can dance in the streets. In Heredia, visit the colonial-styled Spanish landmarks including the El Fortin, the Guard Tower, the main cathedral, and the Casa de la Cultura. And if you want to see a recreation of Spanish colonial Costa Rica, then visit the Museo de Cultura Popular on your way back.
Irazu Volcano, Orosi Valley, Lankester Gardens
From starting your tour from the Panamerican Highway, as you wind upward, you'll be able to get a view of the Atlantic and the Pacific Oceans. Explore the Virgin of the Angels Basilica before heading to the Lankester Gardens upon your descent. In the Lankester Gardens, you'll see 800 different species of orchids, bromeliads, and hundreds of other plants. Then, continue to Orosi Valley to visit a colonial church before lunch.
If you have anything else in your bucket list or planning to go explore any of the above-mentioned places, you can simply get in touch with our Travel Experts, who can guide you better in planning your weekend tours. Drop us a mail at traveldesk@volunteeringsolutions.com mentioning your choice of weekend adventures, and we shall cater your needs.
Volunteer in Costa Rica - Faq's
FAQ's - Costa Rica
---
FAQ's Application and Program Details
---
Flights and Visa
---
Health and Safety
---
Connect with Past Volunteers
---
Accommodation and Living
Change Country?
Looks like you're from United Kingdom/Europe. Visit our UK/Europe Website for a better viewing experience and to view prices in GBP.