Why Should You Choose To Volunteer In Kenya In 2024?
684 Views
What comes to your mind when you think of Africa? Lions and leopards or herds of elephants? Or maybe tall black men dressed in red? Well, Kenya has everything that comes to your mind when you think of Africa – and in case you are wondering 'Why Should I Volunteer In Kenya?" – then here's a small attempt to clear your doubts and convince you of an amazing trip that you are postponing for no reason!
1. Witness The Great Wildebeest Migration
Marked as 'one of the natural wonders of the world', the Great Wildebeest Migration is surely a sight worth witnessing. During the months of July to November, more than 2 million wildebeests along with zebras and gazelles, migrate from the Serengeti region of Tanzania to the Maasai Mara region of Kenya in search of greener pastures.
Plan your volunteering trip to Kenya in a way that you get to be in this wonderland during the migration period to witness one of nature's most amazing phenomena. If you are in a mood to spend a few extra bucks, then opt for the hot air balloon safari to get a spectacular view of the migration from above. It'll surely be an experience worth cherishing for a lifetime.
2. Experience the Goodness of Wildlife Safaris
If you are in Kenya, how can you not go for thrilling wildlife safaris in the Maasai Mara National Reserve? Don't be sad if you can't make it during the wildebeest migration – there's a lot more in the country to make you fall in love. A mecca for wildlife lovers from all over the world, Kenya houses the African Big 5 (lion, leopard, rhinoceros, elephant, and Cape buffalo) as well as the Little 5 (rhinoceros beetle, buffalo weaver bird, elephant shrew, leopard tortoise, and antlion).
We shall make sure that you can go for a guided safari tour and spot all of the above-mentioned species. Apart from Maasai Mara National Reserve, you must go for safaris at Lake Nakuru National Park (spot pink flamingos), Mount Kenya National Park (opt for hiking as well), Amboseli National Park (get an amazing view of Mt. Kilimanjaro), etc.
3. Meet the Warm & Welcoming People of Kenya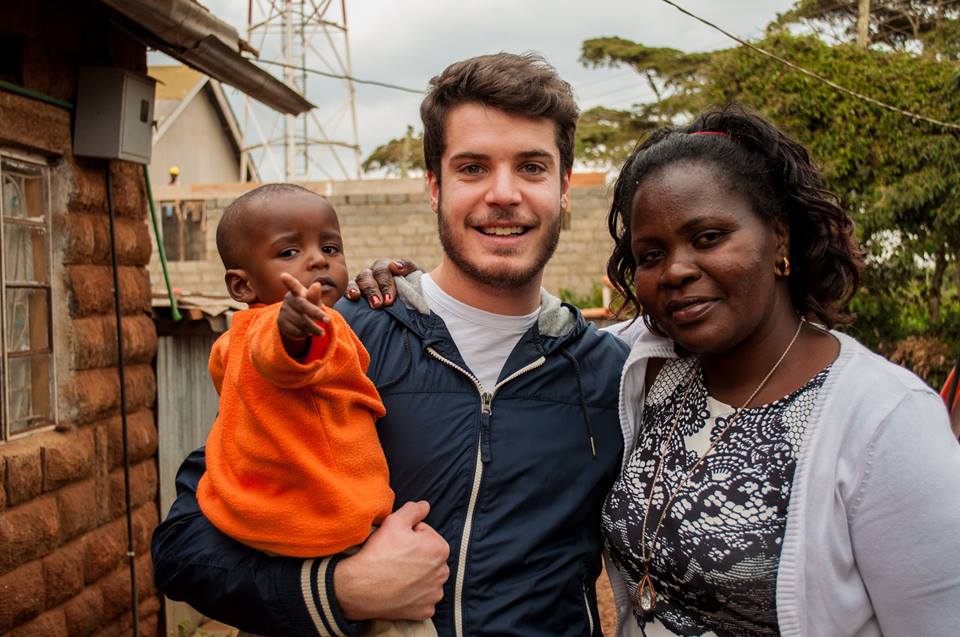 While sharing his experience in Kenya, famous explorer Simon Reeve mentioned that the Maasai people are "as warm and welcoming as their sun". And to be honest, he wasn't wrong! Kenya is a land of diverse ethnicities and tribes – including the Maasai, Swahili, Kikuyu, Luhya, Kamba, Somali, Samburu, Taita, and Mijikenda. During your volunteering journey, you'll be spending most of your time with the local folks, working and living with them. You'll get the opportunity to know more about their history, culture, and lifestyle.
Life in Kenya is absolutely different from that of the Western world – people still have a simple life, and you'll get to explore the villages where the basic amenities aren't available. Yet, their warmth and way of greeting the travelers will touch your heart and leave you in awe. They would invite you to their place, treat you with whatever they have, introduce you to the neighbors and make you feel as if you are one of them. Even at the project sites, our volunteers have experienced the goodness of being with locals who showered them with immense love and care.
4. Explore the Gorgeous Beaches & Tropical Coastlines
In case you thought that Kenya is just about the National Parks and the wildlife, then you're so wrong, my friend! Bordered by the Indian Ocean on the east, Kenya has some pristine beaches that are often missed out on by tourists.
The turquoise water, white sand beaches, coral reefs, and isolated tropical islands would surely turn your journey into a dreamy affair! During the weekends, you can make a quick escape to the beaches of Nyali, Lamu, Vipingo, Bamburi, Shanzu, and others. Just chill and get tanned, go for a swim or snorkel, explore the Mombasa villages, and binge on some delicious food. The beach culture of Kenya is pretty different from the rest of the worth, and it's surely something worth experiencing.
5. Experience Life Beyond Your Comfort Zone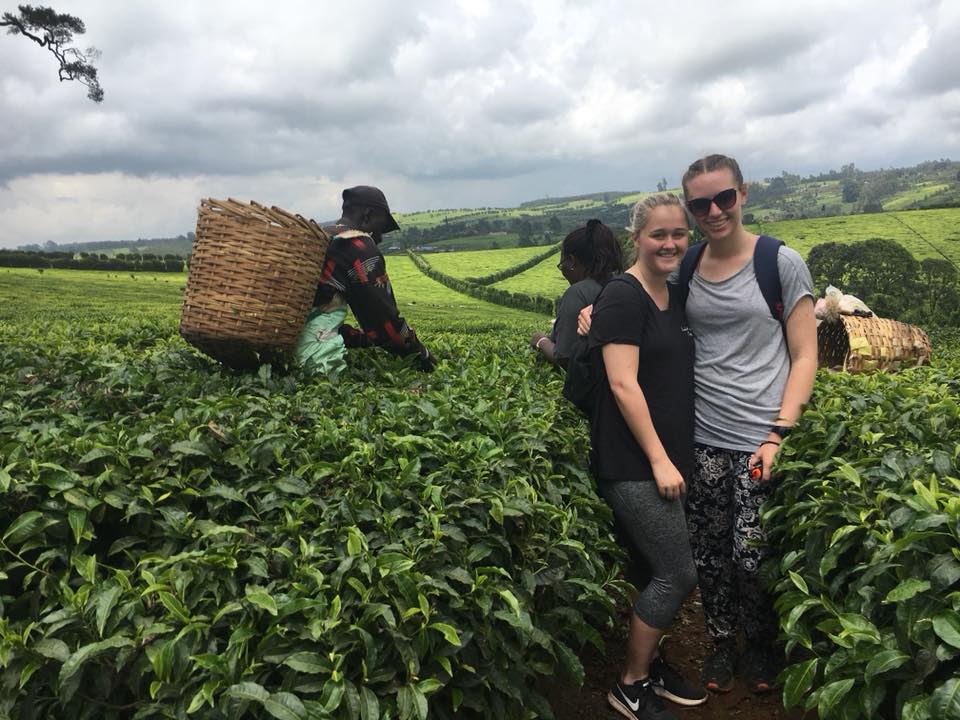 As we've already mentioned, life in Kenya isn't like that of the Western world, and you'll definitely feel the culture shock once you are there. But then, think how beautiful it would be to communicate with people who don't understand your language and vice versa! You'll get to realize that emotions can deliver a thousand messages that words often can't.
Stepping out of your comfort zone in order to do something good for others will eventually help you to be a better person. You'll get to know your strengths and weaknesses, polish your skills, and put them to good use. Volunteering in Kenya will make you a more humble & compassionate person, let you live with the locals without AC, internet, and other contemporary gadgets, expose you to nature's best, and let you feel life, differently.
6. An Opportunity to Learn New Things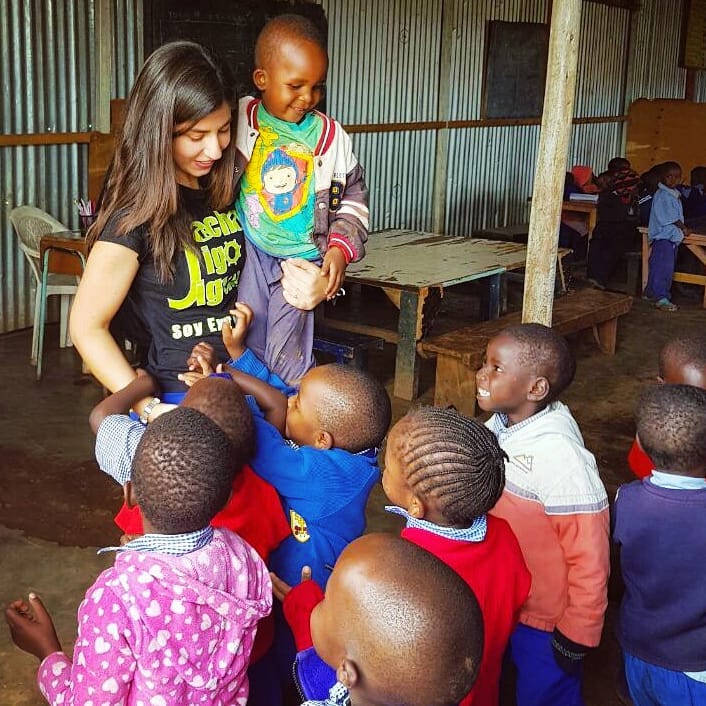 From picking up a few words in the Swahili language to learning the art of making beaded jewelry and taking care of toddlers at a childcare center while volunteering – there will be numerous things that you'll get to learn during your journey in Kenya. You'll also get to meet other people from different parts of the world, and work together.
There will be immense scope for peer learning, and you can share your thoughts and ideas with them, in order to bring a sustainable difference in the lives of the people you'll be working for. It'll not just be a journey for outward change, but for inward changes as well. You'll get to work on your patience level, polish your leadership skills, learn to survive with limited resources, and seek happiness from simple things of life. The skills you'll acquire during this period will also help you in your career ahead.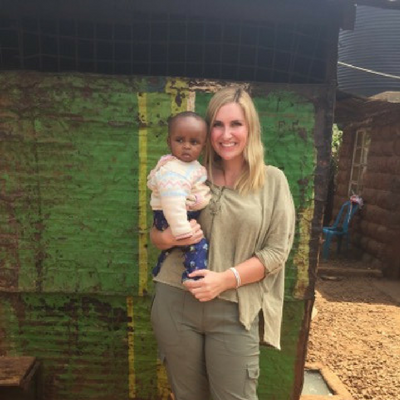 "VolSol is the best! I had a great experience volunteering in the "Two Week Special" Childcare Project in Nairobi, Kenya. We had a wonderful cook, Paul, who made exquisite local dishes and helped answer any questions. The accommodation was comfortable and a great place to relax after a long day. The Maasai Mara safari, including two game drives, was unbelievable! Definitely a highlight of my stay. If you only have two weeks, make sure to maximize your stay by signing up for the "Two Week Special" as you will be able to see and do a ton!"– Amy Blume.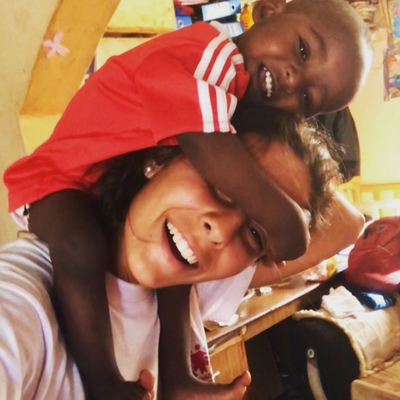 "I spent a month volunteering at Makimei Children's Home in Kenya, where 68 babies live. I am very grateful to have come to this place, I'll take the best memories of the children and their smiling faces. I got a lot of appreciation from the women who run the childcare and that's priceless. No doubt a part of me will stay back in this place ❤️ What an unforgettable experience! ❤️" – Coti Visintini
If you've been procrastinating on your plans, then now is the time to ditch all those excuses and head towards Kenya to make a difference and experience the goodness. We hope that your doubts regarding "Why Volunteer in Kenya?" have been resolved to a great extent, and in case you need more information, you can take a quick look at the Comprehensive Guidebook.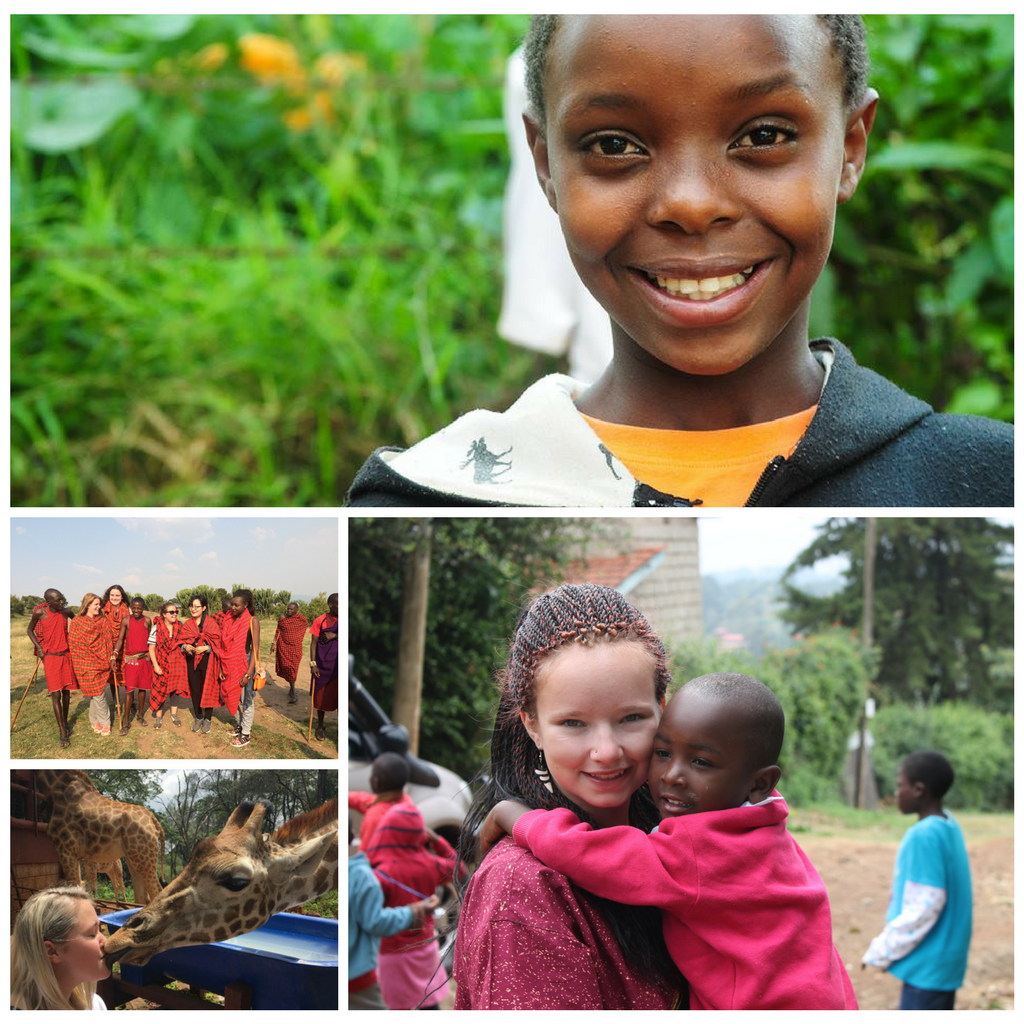 You can also get in touch with our Program Advisors, by simply dropping a mail at [email protected] and we are glad to tell you that our programs in Kenya are currently open for everyone!
About The Author