Why Should You Volunteer In Ghana in 2024?
1,752 Views
If you are thinking of heading towards Africa in 2024, and haven't yet decided where exactly to go – then we would happily suggest you travel and volunteer in Ghana, in order to begin your African experience.
While most of people would choose to visit the beaches of South Africa or witness the wildlife scenarios of East African countries – Ghana, a not-so-popular destination among tourists, has the best of everything for travelers!
As the Lonely Planet describes the country – With its welcoming beaches, gorgeous hinterland, rich culture, vibrant cities, diverse wildlife, easy transport, and affable inhabitants, it's no wonder Ghana is sometimes labeled 'Africa for beginners'. The beauty is that this diversity exists so harmoniously, a joy to experience and a wonder to behold in uncertain times.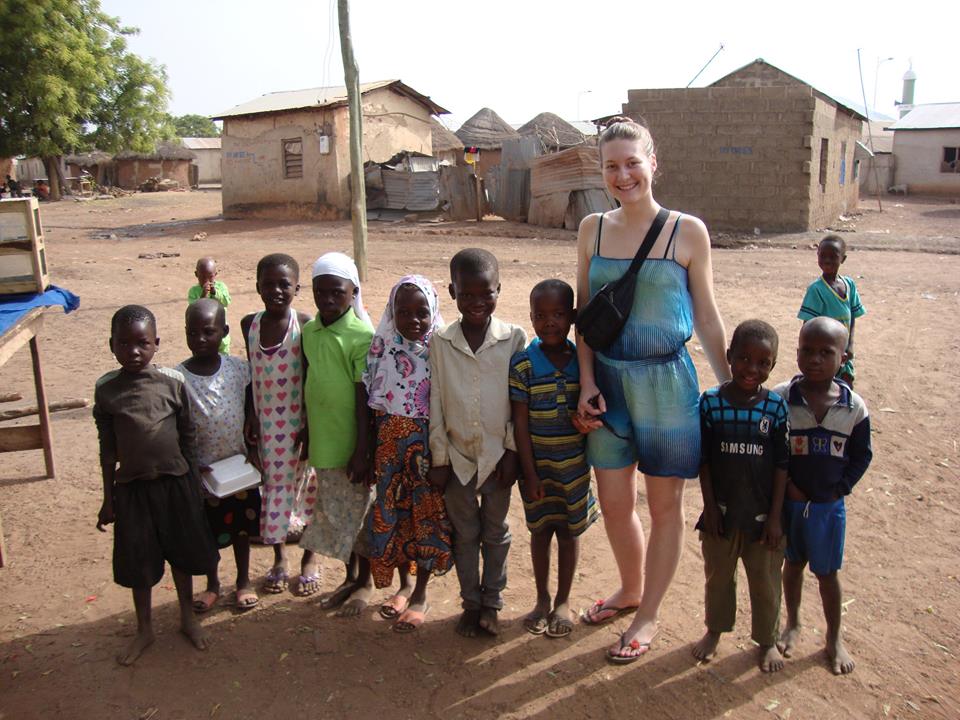 To convince you further, here are a few reasons explaining why you should (rather, must) take a volunteering trip to Ghana.
1. Get an incredible opportunity to touch their lives and make a difference.
Being a developing country that has had a dark past of slavery, Ghana still is trying to cope with certain shortcomings. Hence, the role of volunteers is extremely crucial. When you choose to commit to a cause, you get the chance to touch the lives of the natives and make a meaningful change in society that can be sustained in the future as well.
Volunteering Solutions, in association with several local NGOs in Tamale, aims to provide a better life to the underprivileged people of Ghana, adding more happiness.
2. You'll get to experience the warmth of the natives while living with them.
Ghanaians are known for their warmth and hospitality. As a foreigner, you'll be treated with utmost love and you'll always find them sharing a smile with you. Unlike a tourist, you'll be staying in close contact with natives while volunteering.
You'll be spending hours in a day with the locals, either working with them on a community project or playing with the little ones at an orphanage. It'll be a great chance for you to know more about their lives, lifestyle, culture, and traditions.
3. Indulge in their endless soundtrack!
The Ghanaians are absolutely in love with their tunes (quite literally)! A huge part of Ghanaian culture has music infused in it, and it's nearly impossible to find a corner where you won't find them singing while playing drums or dancing like no one's watching!
Whether it's the tune of the traditional Djembe drums or crazy and catchy Afrobeats, you'll hear music everywhere from passing taxis to live performances at beaches, bars, and restaurants in the city. The festive mood is always on! All you have to do is loosen up and join the community gatherings.
4. Binge on the amazing local cuisine!
To add to your surprise, Ghanaian cuisine is absolutely delicious, and if you are staying with a host family – then you can expect a treat of Banku and Fufu, every day!
If you are a foodie who loves experimenting with food, then you can go ahead and try the amazing range of spicy, savory, and rich dishes in Ghana. Stop by the street stall selling chichinga (kebabs) or kelewele (sweet plantains fried with spices).
5. Explore the diverse landscape of Ghana – from cascades to beaches!
The varied landscape of this beautiful West African nation has everything one can ask for. If you are an adventurous soul seeking some instant adrenaline rush, head out for a day's hiking trip to see the Boti Falls or walk down the jungle trails to chill beside the Volta Lake on a weekend.
And for those who wish to relax can head towards the pristine beaches near Cape Coast and spend some soothing hours, getting tanned. In case you wish to enjoy the bustling vibes, the beaches near Accra would be perfect for you.
6. Experience the best of the West African wildlife zones.
And if you've been thinking that African wildlife is all about Serengeti and Maasai Mara, then you are absolutely wrong my friend! The West African wildlife scenario is nothing less than that of the East, and there are lush green national parks to be explored.
The Mole National Park is the largest one in Ghana. You can choose to go on a walking safari to see elephants, buffalo, baboons, antelope, and other exotic wildlife.
You can also visit the Boabeng-Fiema Monkey Sanctuary, where you'll get to spot different varieties of monkeys including Black and White (Geoffroy's) Colobus, and smaller Campbell's Mona.
Kakum National Park in the Central Region of the country is a different kind of experience with a canopy walkway set at about 131 feet above the ground, giving travelers a breathtaking (and slightly scary!) view of the rainforest below.
7. Because Ghana is a safe country for solo travelers!
If you are planning to travel solo, then you need not worry about safety. Ghana is one of the safest countries in the world to travel to. We'll provide you 24/7 in-country service while you are there for your volunteering trip with VolSol.
The Ghanaians, as mentioned earlier as well, are extremely cordial folks and very community-oriented. They tend to look out for foreigners, especially in smaller communities. You'll surely have a home away from home experience.
Apart from the 7 reasons mentioned above, a volunteering trip to Ghana will help you to meet several other like-minded travelers from different parts of the world. You can make friends with them, and work together for a common goal. It'll also help you to broaden your social network and boost your CV for your career ahead.
So what are you waiting for? Start planning your journey and experience the best that Ghana has to offer you.
For more information about the amazing and affordable projects in Ghana, you can simply drop us a mail at [email protected] and our Program Advisors will get back to you! Our programs in Ghana are currently open and we are abiding by all precautionary measures to ensure a safe and secure volunteering experience for all our participants. Join us in Ghana and help in making a difference in the lives of the people in post-pandemic times!
About The Author