10 Reasons Why You Should Volunteer in Cape Town, South Africa
919 Views
South Africa is one of the most promising countries of Africa, as it is steadily developing economically and features in almost everyone's travel bucket list. Cape Town, being the buzzing capital of South Africa, is a city that fully displays the beauty of the country and also its struggles. An ideal destination for volunteer travelers, there are ample of volunteering projects and some of the most picturesque locations to explore. VolSol hosts some of the most popular programs in the city and gives you the 10 best reasons why you should choose Cape Town as your next volunteering stop.
1.) Location
Situated on the southern tip of the African continent, Cape Town is blessed with beaches and mountains. Popular amongst Europeans, especially Germans, the city is easily accessible from all corners of the world via direct flights. Booking flights in advance will also make sure that one gets an affordable ticket price.
2.) Variety of Projects
The different kind of projects is that one thing which makes volunteer work in Cape Town a very interesting one. From child care, social welfare, teaching to surfing and healthcare projects – there is something for every volunteer in Cape Town.
3.) Ideal for first time volunteers
Volunteers from all across the globe come to Cape Town to spend a meaningful vacation. One of the most highly participated cities, first time volunteers will meet a lot of other volunteers in Cape Town and get a great opportunity to work along with others. One can almost always find a volunteer from their own country in Cape Town and thus it becomes a lot easier to convince parents to agree for the trip.
4.) Living Facilities
There is just one word to describe living facilities in Cape Town – Impeccable. With an option of Youth hostels and host families, the accommodations in Cape Town are fully facilitated and meals are also included (all 7 days in host families and only on weekdays at the youth hostels). The living facilities are fully covered in VolSol video sections for volunteers to see for themselves.
5.) Add-On Tours
From city tours, wine and cheese tasting trips to shark cage diving and visiting the natural habitats of African penguins. There are ample to add on tours to take up during weekends apart from the usual post volunteer work activities in Cape Town.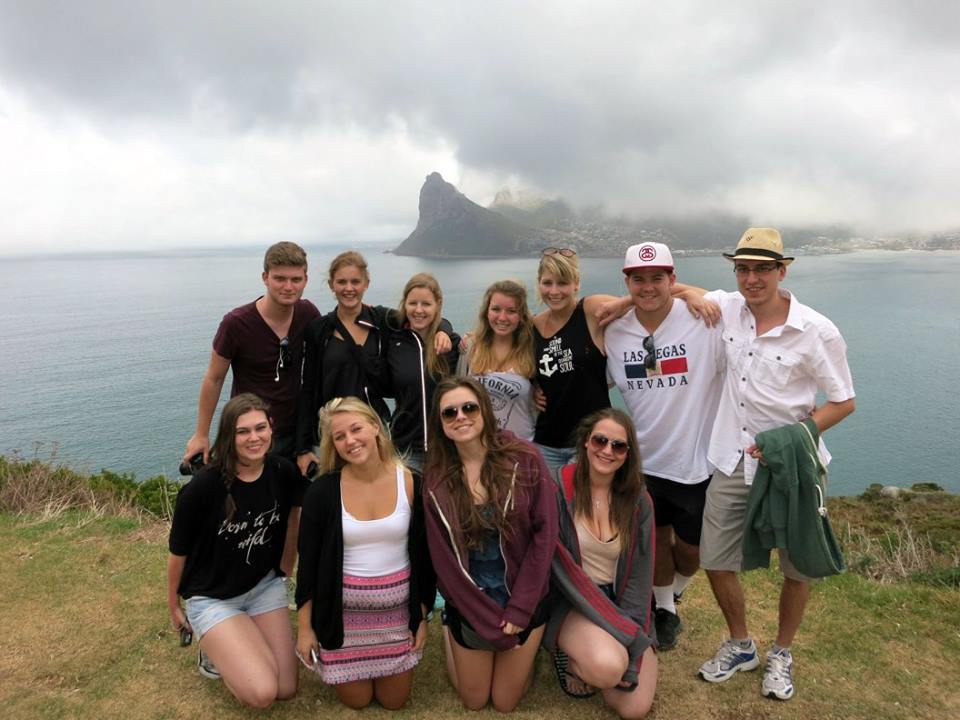 6.) Night life
Nightlife of Cape Town is one of the most well known. Reggae clubs of Cape Town is a place that everyone should visit once, not that you wouldn't want to after experiencing it once. There are a lot other clubs, bars and live music pubs in Cape Town that volunteers frequent during weekends.
7.) Costs of the project
Volunteering Solutions provides one of the most affordable projects in Cape Town without the slightest compromise on facilities. Starting at just $300 for one week that includes meals and accommodation, the affordability of projects in Cape Town make it all the more popular.
8.) Safety
A dedicated project coordinator, volunteering in groups, comprehensive information booklet and accommodations in a safe and hygienic environment make projects in Cape Town a very safe bet for both volunteers and their guardians/parents.
9.) Pre-departure Support
The pre-departure support available to volunteers makes the whole process extremely easy. From answering the tiniest of questions to a comprehensive pre-departure information booklet before the volunteers leave for the project, all concerns of volunteers are taken care off.
10.) It's Cape Town !!!
The world famous bohemian street  – Long Street, Table Mountain, The surfing volunteer project at the beach and of course the international Reggae festival makes Cape Town what it is – A breathtakingly beautiful traveler's paradise. Absolutely recommended to all volunteers.
Since Cape Town is such a popular and affordable destination, the spots are filled at a good pace and all aspiring volunteers are recommended to book their spots well in advance. For more information about the process and booking a spot, one can drop an email at [email protected]
About The Author