Top Volunteering Destinations in Africa for 2024
2,503 Views
A continent as historically, culturally and geographically rich and diverse as Africa is a blessing for the world and for people who know how to appreciate diversity. With its savannahs, some of the highest mountains in the world, "The African Big 5", the blues, jazz and the tango tunes, the entire continent offers a variety of experiences that are sure to intrigue an explorer and traveler. 
An exceptionally interesting fact about Africa, amongst several others, is that its total size is roughly 11.7 square miles, representing about a fifth of the earth's total landmass and that makes it larger than India, China, Mexico, and USA's and a huge chunk of Europe combined!
But, unfortunately, for a lot of people, because of the continent's war-torn past, the image of the country remains as one full of poverty, war, diseases but that couldn't further from truth. The famed writer, Henry Louis Gates, has rightly said "Let's face it, – think of Africa, and the first images that come to mind are of war, poverty, famine, and flies but  how many of us really know anything at all about the great civilizations of Africa, which in their day, were just as splendid and glorious as any on the face of the earth". 
One of our Japanese volunteers, Shuken Sato,  who volunteered in Kenya and Tanzania shared his experience of living in Africa and falling in love with it – contrary to what he had hoped back when he was in Japan.
Another inspiring volunteering journey was taken by Alejandro, a 17-year-old boy from Argentina, who spent a whopping six months volunteering for African kids. From building an extra room with the help funds raised back home to sourcing essentials for the children's and their shelter, he taught, played and spent quality time with the children.
And that's not all, these volunteers had a lot of fun during their trip. From meeting and living with locals and engaging in their culture/customs, lots of weekend trips exploring the natural beauty of the country were also taken.
Taking a cue from these volunteer travelers, we now get to the point, Where can you volunteer in Africa? Which one do you start with? VolSol offers volunteering opportunities in different African countries that include Kenya, Tanzania, Ghana, South Africa, Morocco, and Uganda.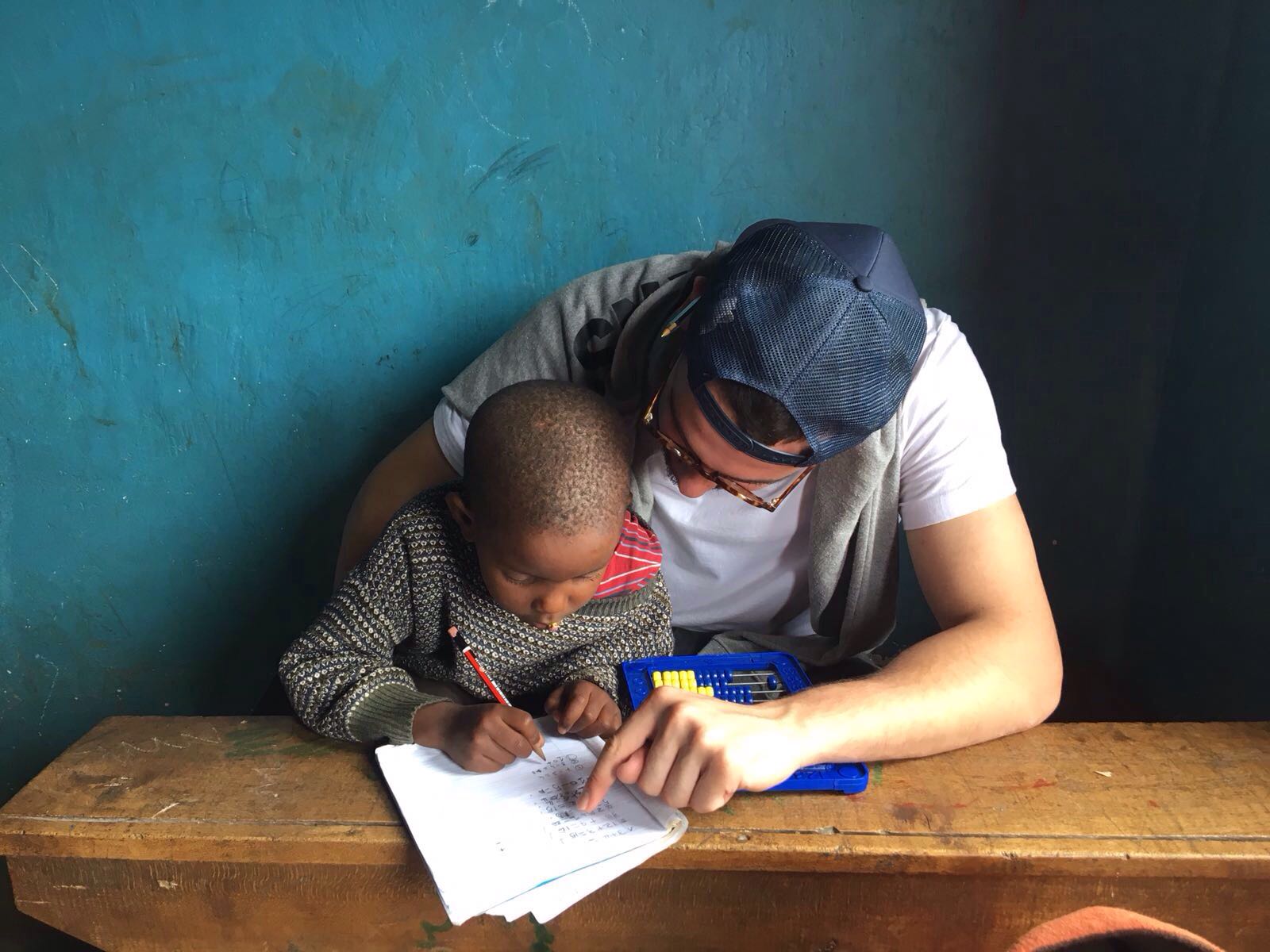 Located in East Africa, home to a blend of Arabic and African influences, Tanzania is known for its vast wilderness areas including the plains of Serengeti National Park, a safari mecca populated by the "big five" game (elephant, lion, leopard, buffalo, rhino), and Kilimanjaro National Park, home to Africa's highest mountain. In the offshores lie the tropical islands of Zanzibar,  with a marine park home to whale sharks and coral reefs.
A steadily developing country albeit with social inequalities, Tanzania attempts to climb up the development ladder and VolSol does its bit by connecting enthusiastic do-gooders and volunteers to go out and do their bit in the underprivileged areas of Tanzania.
Volunteer programs are offered in Arusha and Zanzibar, where volunteers have the opportunity to work for Teaching, Medical & Healthcare, and Childcare programs. This is a unique volunteering opportunity as it combines impactful volunteer work along with a chance to visit the visually magnificent archipelago in Africa – Zanzibar.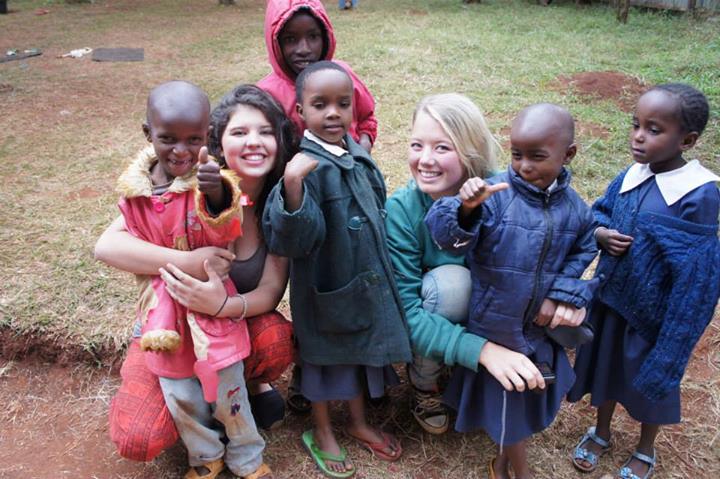 The closest neighbor of Tanzania, Kenya is popular for its game drives and moreover for its preserved tribal communities. Volunteering in Kenya can lead you to meet and interact with one of the oldest surviving tribes in Africa, the Masai people. It'll be a learning experience to live and engage deeply with the locals.  In an interesting study carried out by Oxfam, it was touted the traditional living of Masai and practices of producing food in adverse conditions can prove beneficial in the present day as well. A glimpse of this and more is assured during the immersive living experiences. Other volunteering opportunities in Kenya are offered in the fields of Healthcare, Education, and Childcare in Kenya. Volunteers are placed in the capital city of Nairobi. One can easily witness the peak of Kilimanjaro during a game drive in the Masai Mara Reserve and Amboseli National Park.
Our volunteer, Riyanka, traveled and worked in Kenya for 2 weeks, and she described her volunteering experience as – A Journey Of Happiness.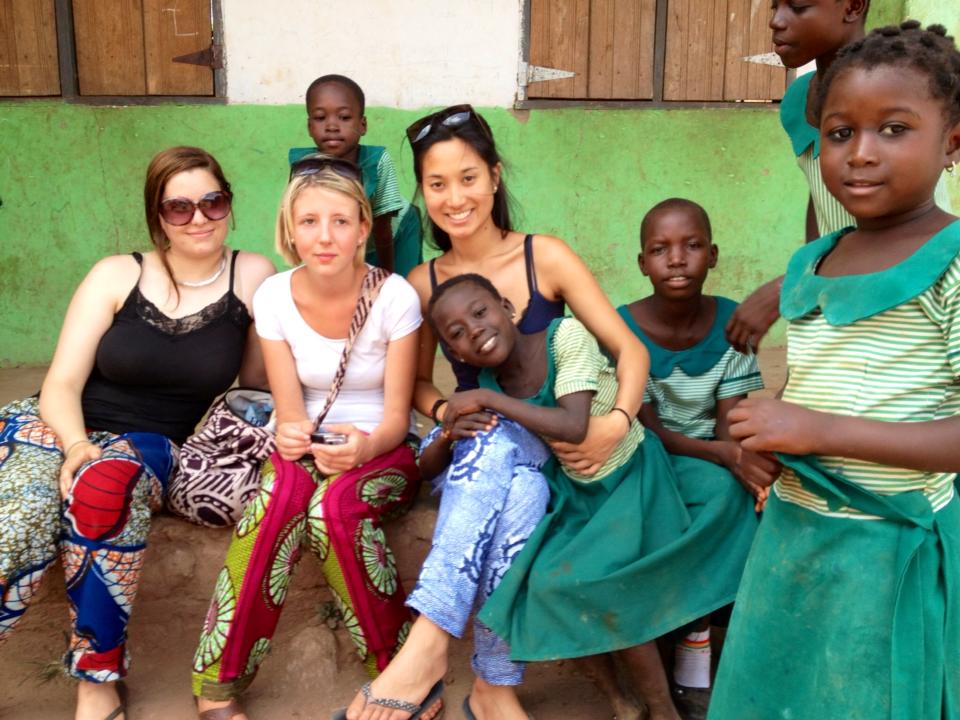 Ghana is one of VolSol's most popular volunteering destinations in Africa. One of the main reasons for this is the varied project options offered in Ghana. From volunteering for children at local schools to helping in community development programs; volunteers have a wide range of volunteering opportunities in Ghana. The Girls' Education Program in Ghana is one such opportunity where VolSol volunteers have left a deep impact.
From building a school from scratch for the little girl children to providing school supplies and reading material for them, a substantial share of work has been supported by the volunteers. For a truly engaging and rewarding work, head to Ghana. And certainly, Ghana is not all work and no play. By spending time with the locals you will learn about their elaborate festivals, the local cuisine comprising of Banku and Fufu – Ghana's most famous dishes, their colorful dresses, and the music and dances. Volunteering in Ghana will lead you to witness the core native lifestyle of Africa.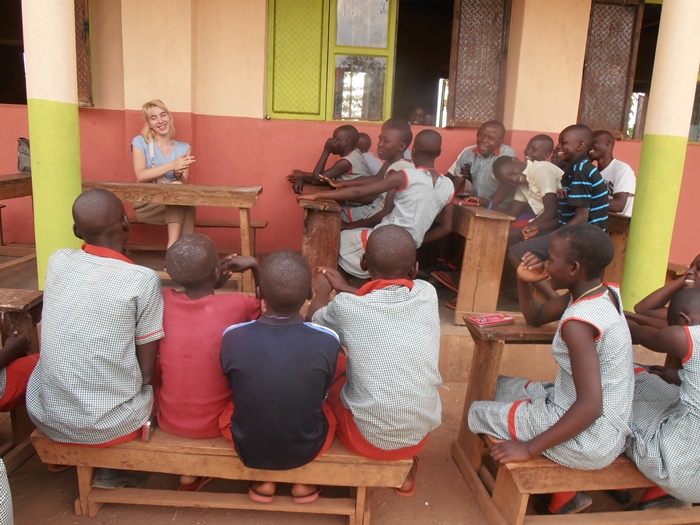 Volunteering in Uganda can prove to be an exceptional volunteer abroad experience. VolSol offers placements in and around the capital city, Kampala. Volunteer work opportunities in Uganda vary from teaching children at local schools to working at an orphanage under the childcare program and providing a helping hand in community development and construction work. Volunteers will not only get to explore the country culturally but also contribute significantly to the lives of the people of Uganda. Even if you spend just a couple of weeks here, you'll get to make a deep impact in the lives of the people, who aren't as fortunate as us.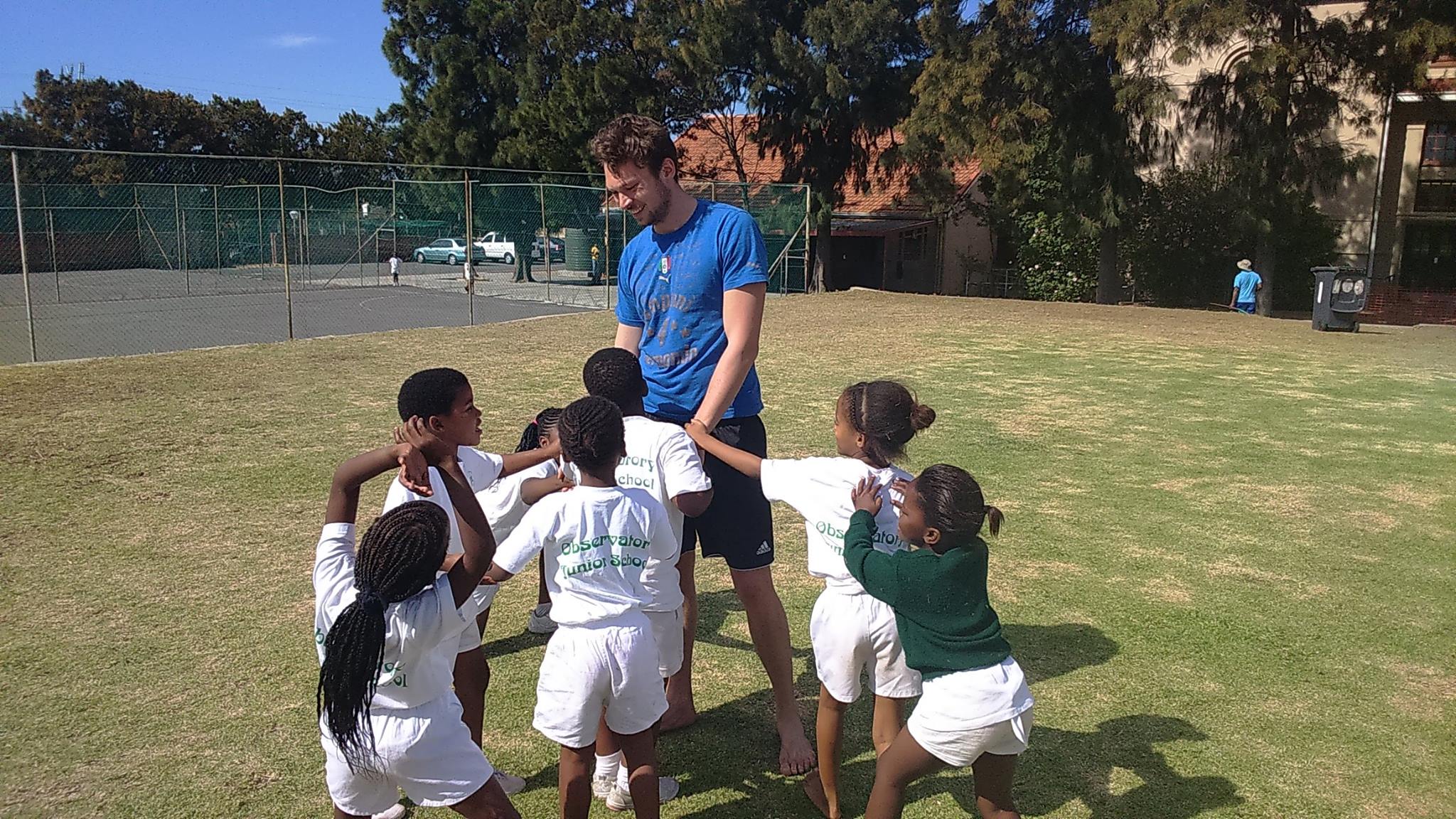 If Africa is considered to be one of the most adventurous places in the world, then South Africa has a major role to play in that. The country is known for its history, culture and amazing landscapes in the form of Table Mountain, Lion's Head, Garden Route, etc. Volunteering Solutions offers placements in two of the most attractive cities in South Africa – Cape Town and Port Elizabeth. Interested travelers can opt to volunteer work for children under Teaching, Sports Coaching, Childcare, and more. Along with these, there are exciting opportunities for wildlife enthusiasts to volunteer for Wildlife Conservation in Port Elizabeth. Volunteer and make a difference throughout the week and make the most of your travel time exploring the destination.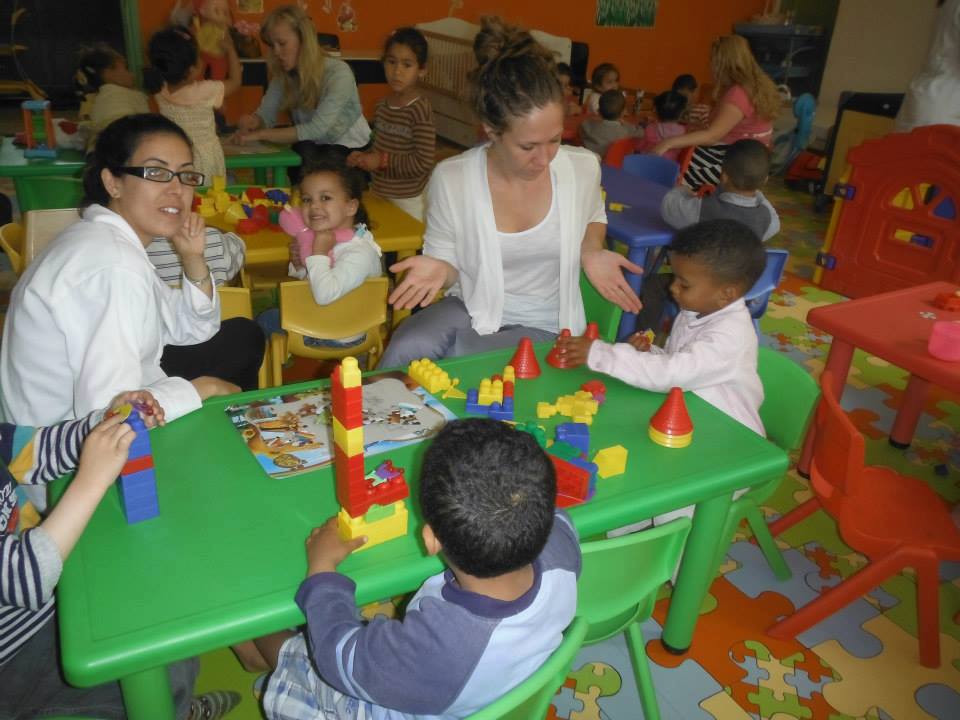 Morocco, as a country, is known for its many cultural influences that get reflected in its everyday life and practices. Often touted as the "Gateway to Africa", the region hosts Berber, Arabic, and European mix of culture, foods, languages, architecture and more. A country that witnesses the merge of Mediterranean with the Pacific is home to beaches, mountains, deserts and more, volunteers will not only get to work in a range of volunteering projects but will also get an ample space to travel around and explore the country. Volunteering opportunities offered in Morocco include the Women Empowerment Program, Childcare, and Orphanage volunteer Program, Working for local NGOs and teaching projects that include teaching English and/or French.
So, which one will it be for you? Which of these countries would you want to visit, to volunteer & explore?
Are you facing trouble deciding the apt destination for you to volunteer in Africa? Take this quiz and it might just help you a bit in the process of decision-making!
Speak with our program advisers at [email protected] and book your trip TODAY!
About The Author