10 Steps To Become A Volunteer For A Wildlife Conservation Project in 2024
2,430 Views
If you're the kind who's always glued to the wildlife shows on the TV, it's time to get up off your couch and get on a plane, to be a volunteer for a conservation project! Come to take a walk on the wilder side and bring along your zingy energy 'cause you'll be a vital part of our conservation efforts.
So, if you're an environmental activist who gets crazed at the sight of people throwing garbage into oceans or an animal lover to whom an elephant even feels like a giant dog you'd like to play fetch and cuddle with; your winter break or alternate spring break in 2024 would be the perfect time to volunteer for a cause that you feel close to.
Ready to enlighten yourself with some more info? Volunteering Solutions is always at your service!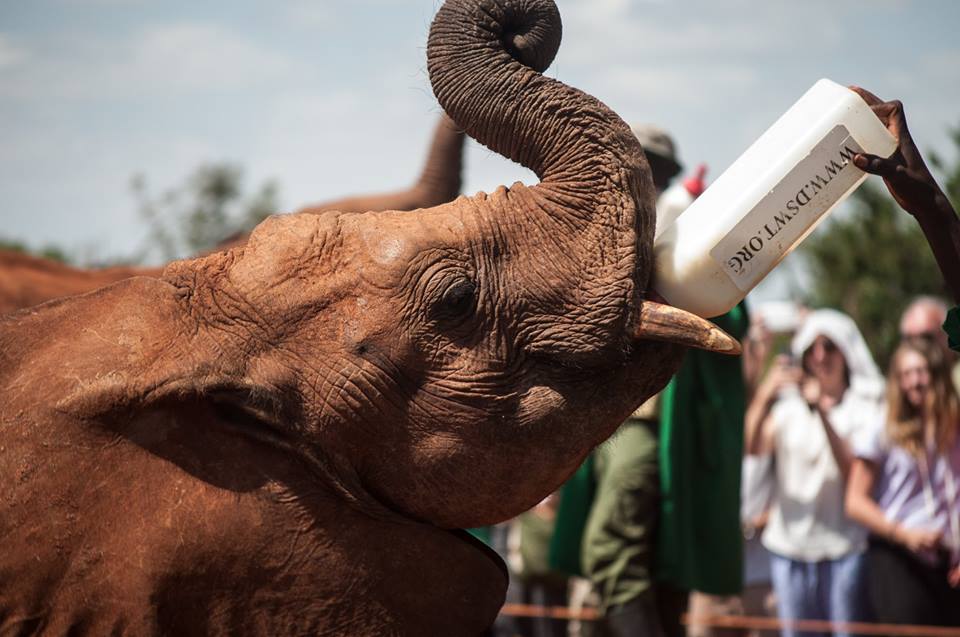 1. The project you are choosing
Currently, there are multiple projects in wildlife and conservation that can be categorized on the basis of the tasks involved. The projects are marine conservation, turtle conservation, elephant conservation, working with abandoned animals, etc. Be sure to ask yourself what kind of work would you be suited for more and what type of experience would you find more rewarding.
Is it animals that you want to work with directly? Or do you want to work on protecting biodiversity and ecology maybe? Each of the programs has a distinctive characteristic and each impacts natural and wildlife conservation in a different manner. As the names are quite evident, in the elephant and turtle conservation projects, you'll work towards the care, welfare, and treatment of elephants, and turtles and you might also be working on rescue missions for saving turtle eggs even. Sounds exciting, doesn't it? Conservation projects can be more of monitoring activities, research, and taking active participation in decreasing the impact of tourism on nature and marine and wildlife.
Be sure to read up on the program details and itineraries to get an idea of what is it all about and make your choice based on your preferences.
2. Pick a destination that calls out to you
Once you have decided on the kind of project that you want to go for, now is the time for deciding on the destination. Volunteering Solutions offers affordable wildlife and conservation projects across 5 continents spread over 9 countries around the world. The list of names includes India, Ecuador, Thailand, South Africa, Costa Rica, Vietnam, Australia, Spain, and Sri Lanka. Each ecologically rich and blessed with fantastic natural biodiversity, these exotic locations are perfect to contribute to nature conservation.
Now that you know the choice of countries available, you can further narrow it down based on the project of your choosing. If you want to make it more simple then choose the country of your preference first and then go about selecting a program that best suits you.
Also, remember to consider your budget when deciding on the location as well as your travel plans for the program. Choose a country that can provide you the most, both in terms of your volunteer and travel experience abroad.
3. Decide on the duration of your do-good trip
Volunteering projects can be of different types. There are short-term volunteer work opportunities available for those going out during their spring break or maybe during their winter vacations. There are also long-term opportunities on offer for those planning to go out for a gap year abroad. Both consist of a healthy dose of travel and volunteer work is balanced in such a manner that you can experience most of the country you're visiting.
So, based on the time in your hands, you need to decide the duration of your trip and also you need to plan your itinerary accordingly. Basically, you need to determine how long are you going to volunteer and how long is your travel period going to last in the country. This planning is pivotal for it will also help you in shaping your budget.
When deciding on your travel tenure you should give a thorough read of the program details. Consider the duration for which the program of your choosing runs. Is it available throughout the year or during a particular few months? Don't overlook these for it might prove to be disastrous for your plans.
4. Who will be your company for that duration?
Whether 2024 is all about finding yourself reinventing your relationship with a special someone or even taking a memorable trip with your group, you can do it all while volunteering for conservation projects abroad. Our projects do not limit participation to a single person and provide the opportunity for travel and volunteering in groups, couples, families, etc. So given that this voluntary work mission during 2024 is your brainchild, you also need to decide with whom you want to take this trip. Always remember, the kind of company you're keeping can be a huge influence on your experience during your travels.
Caring for a lion cub like a mother or going scuba diving daily as a part of your job description makes up for once in a lifetime kind of experience. Now it's for you to decide whether you want to experience it all by yourself or share it with someone!
5. Be one step ahead and have these ready
The eligibility criteria of different volunteering programs vary. While some might call for a more trained hand, others are generally not so skill-specific and can be opted for by individuals with different backgrounds. The conservation and wildlife projects are also kind of similar and most of them don't have any skill-specific requirements. What makes you eligible is your age and it should be 18 years or above when you're applying for these programs. A succinct CV and a carefully crafted letter of intent are all that is needed for you to complete your application.
Along with your unending enthusiasm and peppy attitude, you should know how to swim if you're going for a marine-based project.
6. Because the budget matters a lot
Firstly consider your volunteer program expenses. Program cost is something that is utilized by professional organizations to make your experience impactful and your stay memorable. These costs are meant to ease your life during your volunteer tenure by providing you with accommodations, food, and other basic amenities in the country. A portion of this also goes into the projects and their maintenance. Even if it sponsors books for one single street child or rehabilitates an abandoned animal, your impact is further doubled up by the effort you put on top of this.
Sometimes, these program costs also include your trip expenses as well and if it does, consider everything for your trip paid for and rest easy. But if it is not, your travel expense should be worked into the budget differently according to your travel itinerary. Even if you don't have a plan set in stone, you should at least have an idea of where you're heading and a rough idea about the expenses involved. Doing this will help you arrive at a ballpark figure of a budget and keep you from straying off of your money plans while abroad.
Apart from air travel and other logistical expenses of your own, it is important to know what all is covered by your program costs and what are the things that you'll need to pay for. Knowing these will help you in setting up a budget plan.
7. Air ticket and Visa in budget 101
Getting both of these done by the perfect time and on a budget is a big deal. Though you can't help it with the Visa and its expenditures, you can always make sure to start your planning early so that you're not faced with any unforeseen visa issues at the last moment. An early start to your plans can also save your budget from a huge blow by saving up a huge chunk on your air tickets. The early you start, the higher is your chance of getting hands-on a cheap-priced air ticket.
Make a habit of monitoring travel sites and comparing prices and book a flight that offers you the most at the best prices. Logistical support is also provided by the liaising organizations and the candidates are always encouraged to reach out to the support staff regarding their visa and ticketing queries so that there are no misgivings regarding the same.
8. Embrace yourself for a cultural roller coaster
Researching the country you're visiting is a big part of your pre-departure prep. It's going to be a bumpy ride with some highs and lows, some positive and some negative experiences as well maybe, but in the end, it's going to be just the thrill that you were seeking. Take Google's assistance or read up on a country booklet for you'll be experiencing the country in-depth during your travels. You'll not only be lending a hand to local conservation efforts but will also be fraternizing with a lot of local people in the process. Your cultural exposure will be completely different from that of a tourist.
The best way to prepare yourself for the culture shock is by bringing yourself up to date about the cultural norms, do's and don'ts, safety advice, travel tips, etc. You're bound to find first-hand accounts of people who have traveled to the country. Also, you need to download all you need to know about the places you must visit, foods you must try, and experiences you must collect while in the country. Try and infer from their experiences and their learning points and prepare yourself. But even still, also keep yourself prepared to be surprised for you most surely will be.
9. Packing like a pro
Now that you've read up on the country, you will know what the weather's going to be like when you arrive and also some dressing tips. Keep those in mind while packing your clothes because you will need to be smart about the space available to you. Try to avoid packing stuff that you won't be needing and concentrate on the essentials only, be it clothes, toiletries, gadgets, or anything else. Lugging down heavy loads of luggage from one place to another isn't really the ideal travel image.
Whenever packing for a long trip abroad, I always act economical and save some very needed space in my luggage. Why? Because I know I will be bringing a few tokens of memories or souvenirs or even that exotic piece of jewelry that might have caught your eye at the local market. So, it's always wise to leave some space in your luggage and not stuff it up from corner to corner when leaving home.
10. Preparing your travel itinerary
Having carefully considered the must-visit places and must-do things in the country, you need to hone it down to the viable options available to you.
For example, if you're coming for the elephant conservation program in India, it is based in the city of Jaipur which is located really close to the capital city of Delhi. You can opt for exploring the lush mountainous hubs nearby, the many hill stations, or even the sprawling deserts of Rajasthan during your travels after your volunteering tenure. You can even keep a few hotspots away from your base location if there are any such must-visit names on your travel list.
If you are going for a short-term trip you need to plan your travels so that you can experience as much as the country has got to offer in the time you have. For plans with a longer term, you have the luxury of time and also the opportunity to work and save along the way, which definitely makes exploring the entire country a possibility from a dream.
Spontaneous plans are the best and to speak the truth, plans change once you're out there. Once you start learning more about the country, it is possible that your travel itinerary may also add a few names. However, it is always advised to have a travel itinerary drafted to make sure that you're not steering in the dark completely when it comes to your plans after volunteering.
The first few pointers are cardinal in your planning process if you're opting for a wildlife and conservation project abroad in 2024. And while this year is almost drawing to an end, these months are the perfect time to start planning for volunteer travel abroad, giving you a head-start on all that you need to get done to have a brilliant experience. And what could be better than spending time in the lap of nature and maybe even close to some mistaken wild beasts to change your perception of life? Book your spot today in one of our programs and see how this experience changes your life!
Do reach out to us at [email protected] if you don't find your query answered here.
About The Author