All You Need To Know About Medical Elective Programs Abroad
34 Views
In today's date, there's nothing more valuable than firsthand work experiences, especially for those who are in the medical & healthcare field. Volunteering Solutions understands and values the needs of the hour, and has curated a bunch of affordable and meaningful Medical Elective Programs across 6 countries in Asia, Africa, and Latin America. These programs are perfect for doctors, nurses, dentists, and physiotherapists, who are keen to serve the people while working abroad.
Being a part of these programs, you'll get to travel abroad and work with professionals, while immersing in the local culture and lifestyle. It'll be a great opportunity to connect with like-minded travelers and peers from across the world.
Here are the 6 best countries where you can choose to join the Medical Elective Programs abroad: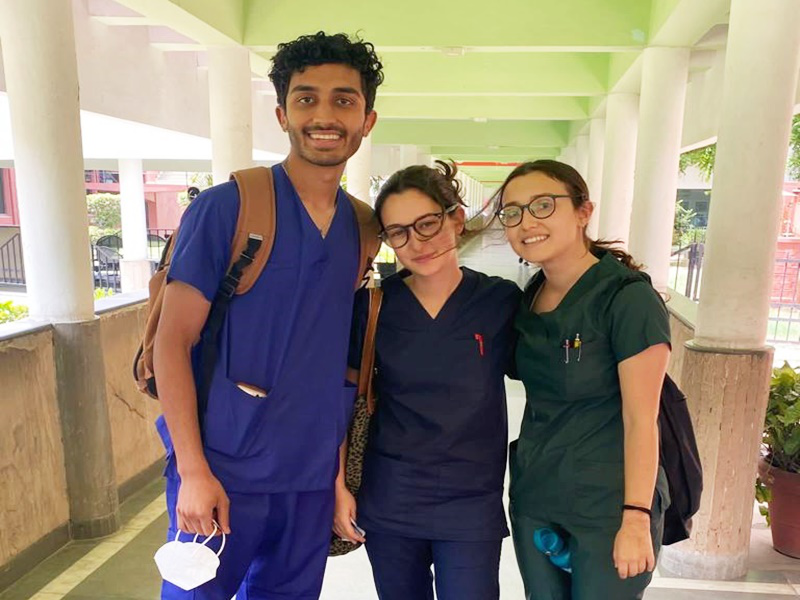 Volunteering Solutions has curated this Medical Elective Program tailored for pre-med, medical, and nursing students. As a participant, you will work in a private hospital, shadowing professional doctors and nurses while assisting them based on your experience and educational qualifications. Students engaged in the observership program have the opportunity to shadow/observe in departments such as Internal Medicine, Emergency and Trauma, Nursing, Obstetrics, and Gynecology, among others.
You can opt to work in the capital city of New Delhi or in Jaipur, Rajasthan. Both programs provide extensive learning opportunities, allowing you to learn from experts, gain firsthand international work experience, and comprehend the functioning of the healthcare system in a developing country like India.
By actively contributing to the well-being of those in need, you'll play a crucial role in providing care and treatment. Moreover, this experience will serve as a stepping stone for your career, enhancing your CV.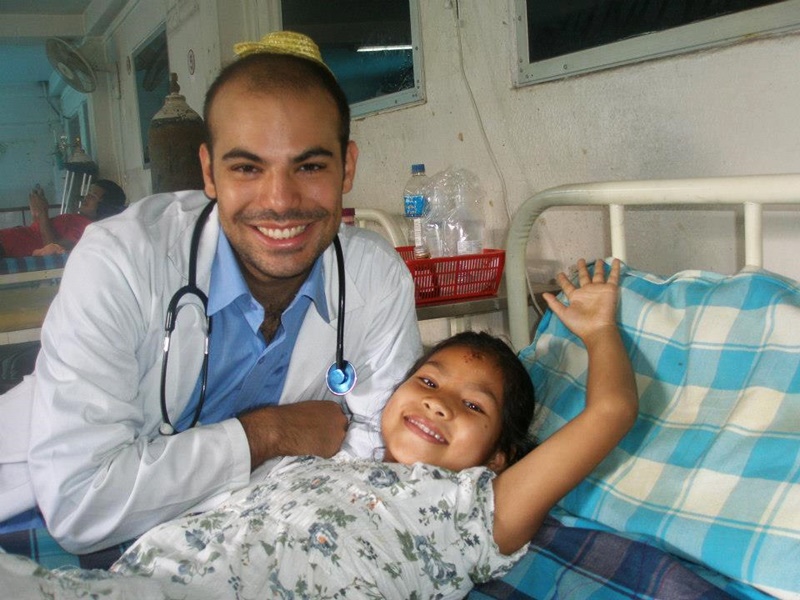 Nepal, known to be one of the least developed countries in Asia, faces challenges with understaffed healthcare centers, making the contribution of medical students highly valued. Regardless of whether you're a medical or nursing student, participating in the Medical Elective Program in Kathmandu allows you to work in local government and private hospitals, as well as healthcare clinics. Here, you can shadow professionals, collaborate closely with them, and gain practical experience. Additionally, you have the opportunity to organize healthcare camps with your peers, providing valuable services to help people lead healthier lives.
Depending on your skills, you may assist with procedures such as suturing wounds, administering vaccinations, checking blood pressure, and maintaining records, among other tasks. During weekends, you'll have the chance to explore the charming Himalayan towns in Nepal, immersing yourself in the tranquility of nature.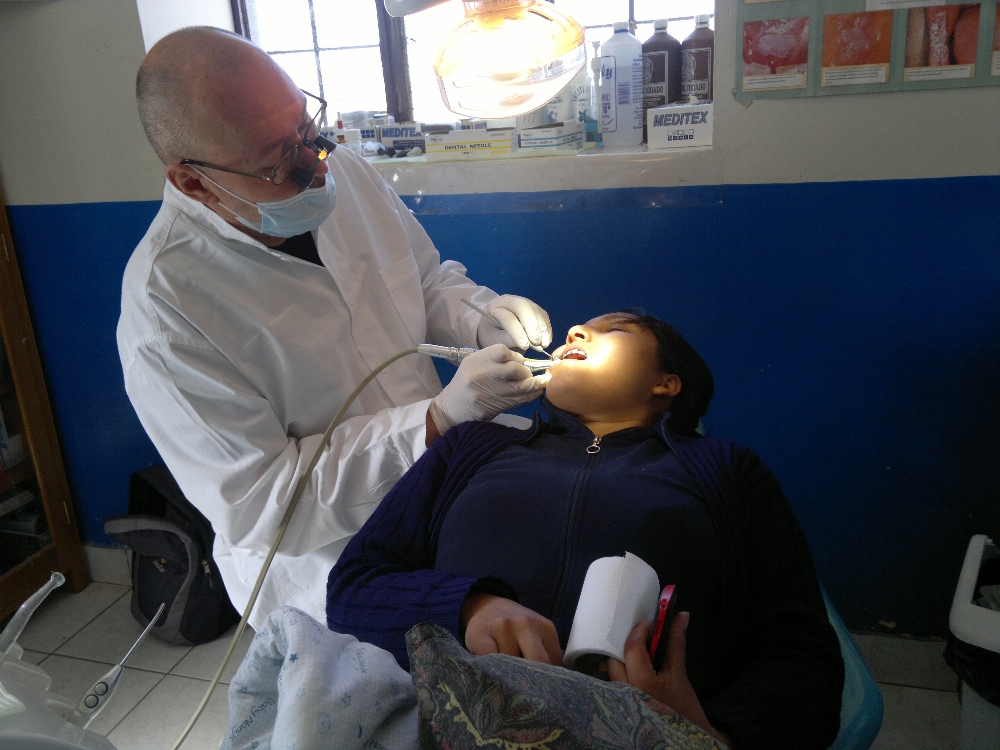 If you're an aspiring dentist seeking firsthand international work experience, seize the opportunity to travel and participate in the Dental Elective Program in Cusco, Peru. This program provides an incredible chance to learn through practical experiences while shadowing professionals. As a participant, you'll collaborate with a team of professional dentists in local hospitals/clinics, engage in medical camps, and contribute to awareness drives on oral hygiene. Additionally, you'll visit public schools and kindergarten centers to teach the importance of oral hygiene and conduct checkups.
Make the most of your time in Peru by exploring the ruins of Machu Picchu and delving into the rich history of the Incas.
If we have to talk about a well-structured healthcare system in Southeast Asia, Thailand surely stands out. Thailand has emerged as a medical hub for a significant portion of Asia, attracting individuals from across the globe seeking expert and affordable medical care. Renowned for its highly qualified doctors, staff, and state-of-the-art medical equipment, Thailand's medical system has garnered international acclaim. The Medical Elective Program in Thailand is offered in Chiang Mai, and it's one of the most popular programs offered by Volunteering Solutions.
During your medical internship in Thailand, no more than two interns will be assigned to each full-time doctor at any given time. You will accompany your doctor or nurse on daily rounds, witnessing their consultations with patients, administration of treatment, and performance of operations. The entire observation process is meticulously monitored and regulated to guarantee the safety and comfort of the involved patients. Needless to say, it'll boost your CV immensely.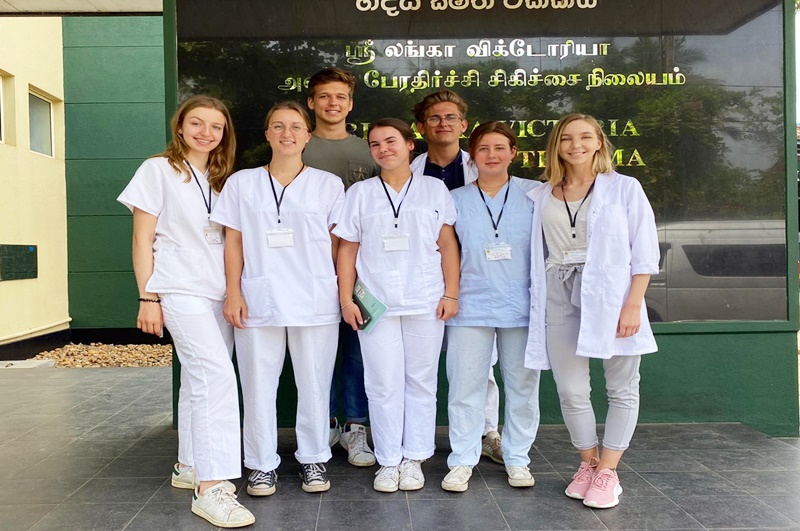 In this gorgeous island nation in Asia, you can either choose to join the Medical Program or the Nursing Program, in the picturesque town of Galle. No matter which program you choose, you have the option to rotate between a variety of wards and units at the public hospital based on your interests.
You will gain insights into the functioning of the healthcare system in a developing country like Sri Lanka and learn directly from local doctors and nurses. Additionally, you will have the opportunity to contribute to the day-to-day operations of the facilities.
On weekends, you'll have the chance to explore nearby towns such as Mirissa or Weligama, try your hand at surfing, or embark on an Elephant Safari at Udawalawe National Park. Your learning journey in Sri Lanka will surely be a once-in-a-lifetime experience that will contribute to your future career.
Volunteering Solutions provides both a Medical Internship Program and a Physiotherapy Program in Ghana, which are extremely popular among students who are keen on gaining some first-hand international work experience. This will give you an opportunity to understand the healthcare scenario in a developing African country while serving the people.
Medical students will primarily assist and support professionals by participating in various departments, ranging from general medicine to specialized areas like the emergency department, dentistry, eye clinic, pediatric ward, and maternity clinic.
In the Physiotherapy Program, you have the option to engage in counseling sessions focusing on stress management, along with the opportunity to explore Asian practices such as Shiatsu or Tai Chi. This provides a valuable chance for those interested to gain hands-on experience in these disciplines.
What are the requirements to join a Medical Elective Program abroad?
In order to be a part of the Medical Elective Programs with Volunteering Solutions, you must:
Be 18 years or older at the time of joining the program
Be enrolled in a medical/nursing/physiotherapy course
Have a valid passport, Criminal Background Check Report, and CV
Be open-minded, have a positive attitude, and be keen to learn
Volunteering Solutions will organize your airport pick-up, accommodation, meals, and orientation. You'll also have access to 24/7 in-country support so that you have a great experience while working abroad.
To know more about the Medical Elective Opportunities, or for any other guidance about the volunteering programs abroad, you can write to us at [email protected] and our Program Advisors will get back to you.
About The Author