How to Volunteer Abroad as a Nurse
323 Views
Volunteering abroad as a nurse is a great way to make a difference in the world while also gaining valuable experience. It's also an awesome opportunity to travel and learn about different cultures! If you're interested in volunteering abroad as a nurse, read on to find out how you can make it happen.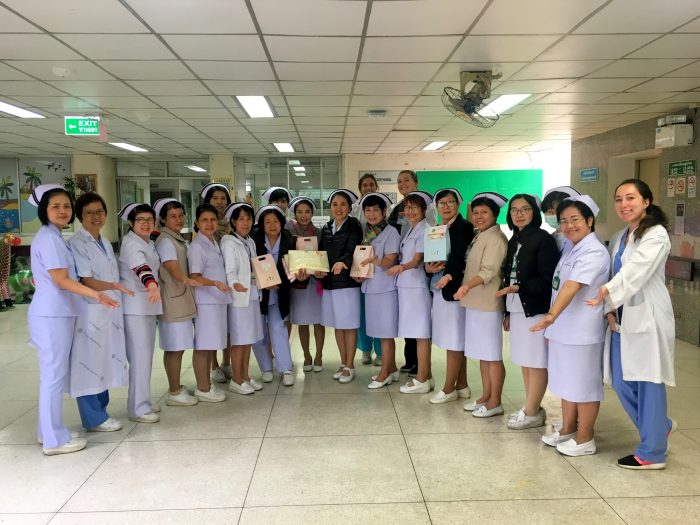 How to volunteer as a nurse?
Find a volunteer program that suits your needs and interests. You can search online or ask friends who have volunteered before for recommendations.
Look at our website and read about the medical volunteer programs, costs, dates of departure, etc., so you know exactly what you're getting into before applying for anything!
Apply! Most volunteer organizations require applicants to fill out an online form (and maybe even send them an email), so be sure to check this step off your list before moving on to anything else–you don't want any surprises later down the road! Then wait patiently for them to get back with an answer about whether or not they would like one more person like yourself on their team.
Why volunteer abroad as a nurse?
As a nurse, you can help people in need. When you volunteer abroad as a nurse, you will be able to assist those who are suffering from illnesses and injuries. You could also teach others how to take care of their health so that they don't get sick or hurt themselves in the future.
You will gain valuable work experience by volunteering abroad as a nurse because it allows you to work with people from different cultures and backgrounds than what you are used to at home in your own country. This will give you a better understanding of how other cultures live their lives which may help improve your communication skills when interacting with patients during patient care duties (like giving injections).
Volunteering abroad can also improve resume ratings when applying for jobs later down the road after finishing school if done right before graduating from university/college level education such as a nursing school where most students graduate after four years of studying hard throughout high school years followed by college classes before finally getting accepted into this prestigious program where all graduates receive certification upon completion which proves knowledge gained during coursework along with extra certifications such as CPR certification offered through AHA Foundation Certification Program which teaches individuals basic life support techniques needed during emergency situations involving someone else who needs immediate attention due.
What are the best Medical Volunteer Programs Abroad for a nurse?
There are many projects in the world where you can volunteer as a nurse. Here are some of the best medical volunteer programs abroad for a nurse:
As a volunteer for this program, you'll be volunteering as a nurse in medical clinics, dispensaries, and hospitals in and around the city of Nairobi. You'll get the opportunity to assist doctors/nurses in everyday clinical work and your major responsibilities would include suturing wounds, giving vaccinations, shadowing/observing doctors during operations, and treatments, maintaining records, and taking hospital rounds.
Being a volunteer for the Rural Medical Volunteer in Tacloban, Philippines, you'll be serving the locals from underdeveloped communities and working in clinics that have a scarcity of funds & staff. It'll be an incredible opportunity for you to engage deeply with the rural communities and leave a positive impact on their lives.
As a nurse, you'll be assisting the local doctor with daily consultations, helping with local government-based initiatives such as vaccinations or deworming, visiting local barangays during community clinic consultations, and conducting workshops (depending on the experience). You'll also get to take part in the Annual Medical Mission or Annual Medical Check-up for all children enrolled under various social development projects.
If you are a nursing student, looking for an internship opportunity abroad, then this can be perfect for you. Nestled in the Himalayan town of Kathmandu in Nepal, you'll get hands-on experience shadowing professionals and assisting with procedures like suturing wounds, giving vaccinations, checking blood pressure, and maintaining records. It'll give you a chance to gain more insights into the healthcare scenario in a developing nation, and you'll get ample scope for peer learning as well.
As an intern for the Dental Elective Program in Pery, you'll be working with a team of professional dentists in local hospitals/clinics, as well as conducting awareness camps on oral hygiene. As a part of the program, you'll also visit public schools and kindergarten centers to teach the importance of oral hygiene, and conduct checkups. Peru is a beautiful country to explore, and you can make the most of your weekends by hopping around some of the most popular places including Macchu Picchu.
As a nursing intern in India, you'll get international work exposure and guidance under professionals working in major hospitals in Delhi, the capital city. You can choose to work in different departments (including Pediatrics, Obstetrics and Gynaecology, Anesthesia, Orthopedics, ENT, Ophthalmology, etc) and gain valuable skills and knowledge by shadowing medical professionals. A trip to India is always enriching, you'll get to soak in the authentic vibes of Delhi, explore its culture and heritage, and add some brownie points to your CV/Resume.
As a nursing volunteer in Ghana, you'll be working alongside professional doctors, nurses, and other local hospital staff, providing assistance in the daily tasks, in Tamale. Your volunteering responsibilities will entirely depend on your qualifications, experience, and knowledge. Ghana is one of the least developed countries in the world, and the healthcare system in this country is still not adequate enough to provide support to the underprivileged communities. Hence, your role as a volunteer for the medical program will be extremely valuable.
This is, undoubtedly, one of the most popular volunteering programs. As a nursing volunteer for the Medical Program in Arusha, Tanzania, you'll get the opportunity to actively contribute to the lives of the locals, while working at the clinics/dispensaries and hospitals in the city. This program is suitable for final/third year medical/nursing students and also working medical professionals looking for some international work experience.
You'll get to work in departments such as Gynecology, Operation Theater for surgeries, General Medicine, Physiotherapy, First Aid department, Laboratory and research, and X-ray facilities. While you'll mostly be engaged with the world over the weekdays, you can make good use of your weekends to explore the wilderness and go for thrilling game drives in Serengeti and Ngorongoro.
Thailand is one of the most preferred volunteering destinations, and the Medical Internship Program in Chiang Mai is curated to offer you a great learning opportunity while helping underprivileged people. As a nursing intern, you'll be paired with a full-time Thai doctor or medical professional and work five days a week (Mon – Fri). During your time, you will accompany your doctor or nurse on their daily rounds, where they will engage with patients, deliver treatments, and conduct surgical procedures. Each step of the observation process is meticulously overseen and controlled to guarantee the safety and well-being of the patients under their care.
What are the benefits of volunteering abroad as a nurse?
You'll gain experience.
You'll earn a certificate of completion.
You'll learn new skills and improve your existing ones.
You may meet people from other countries and cultures, which is always fun and educational!
Volunteering abroad can be an eye-opening experience that helps you see the world in a different light, even if it's only for a few weeks or months at a time.
If you want to help others, you should consider being a medical volunteer.
If you want to help others, there are many ways that you can do so. One of the most popular ways is by volunteering at a hospital or clinic abroad. As a healthcare worker, your job will be to assist doctors and nurses in providing care for those who need it. If you're interested in volunteering abroad as a nurse, here are some things that might interest you:
You'll get an opportunity to make a difference in someone's life: As a medical volunteer, it's likely that your work will directly impact someone else's health or wellbeing–and this could mean everything from performing simple tasks such as taking patients' temperatures or giving them medicine on time (so they don't have any complications) all the way up until performing complex procedures like administering vaccines or administering IV fluids through an IV line into one of their veins.*
Conclusion
There are many reasons to volunteer abroad as a nurse. You can help people in need, enjoy new experiences and make new friends. If you want to volunteer abroad, it's important that you research the country first so that you know what kind of work will be available for you there.
About The Author