How to Teach Abroad Without a Degree & Best Teaching Volunteer Programs Abroad
24 Views
Embark on an incredible journey with Volunteering Solutions and play a significant role in educating young minds across the globe. Volunteering Solutions offers a diverse array of volunteer teaching opportunities in Asia, Africa, South America, and Europe.
Imagine yourself teaching English to Buddhist Monks in the serene landscapes of Thailand, making a difference at a dedicated Girls' school in Ghana, or inspiring Spanish-speaking students in Peru with your English language skills.
In most cases, volunteers contribute to enhancing students' vocabulary and spoken English skills. Depending on the specific project, you might also find yourself teaching subjects like Computers/IT skills, Maths, Geography, and General Knowledge.
Your role extends beyond the classroom; you can assist teachers during lessons, introduce creative and activity-based learning methods, and provide much-needed attention to the children.
Often, volunteers take on the rewarding task of renovating school premises, creating a more vibrant and welcoming environment for the kids. Plus, you can engage in extracurricular activities, such as sports and games.
How to teach abroad with a degree?
You don't need to be a professional teacher or possess a TEFL Certificate to make a meaningful impact through our English Teaching Projects. What you do need is a strong command of written and spoken English. We value open-mindedness, flexibility, and readiness to embrace challenges. In some projects, you might find yourself teaching in open-air classrooms, where creativity and improvisation are key.
We encourage our volunteers to consider fundraising if they'd like to bring along useful materials and supplies that can benefit the project, such as coloring books, charts, study materials, pens, pencils, and notebooks. Your generosity can enhance the learning experience for these eager young learners.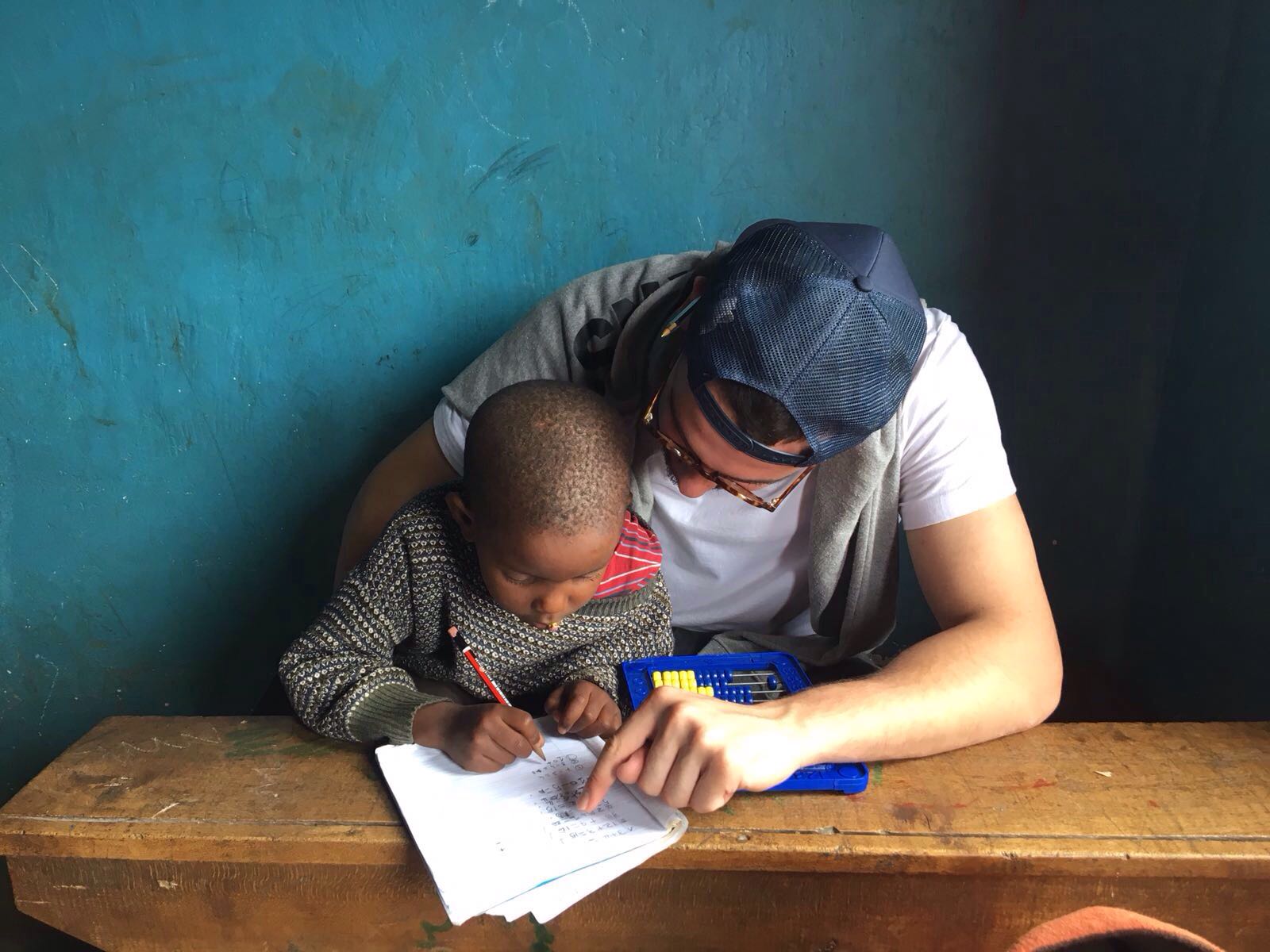 In order to be a volunteer teacher, you don't need a degree. This is all you need:
1) Be motivated:
Since you'll mostly be working with kids and young adults, you need to be really motivated and passionate about teaching them. Although it might seem easy, there will be several challenges on the way! Your patience will be tested now and then, but once you overcome the adversities, the whole experience will be worth cherishing.
2) Be mindful in choosing the destination:
It's really important to choose the destination wisely because that'll immensely affect your mood at work. If you're someone who loves beaches, you can travel to a destination like Sri Lanka or Bali. When I chose to volunteer in Kenya, I was super enthusiastic about exploring the National Parks and wanted to experience the game drives. Why I'm saying this is because, your volunteer trip will not be all about work – hence, having a breather will serve you well.
3) Be open to new things:
As a teacher, you'll have to come up with impromptu ideas and fun activities, to always keep the children engaged. Kids are always inquisitive, and eager to know. Hence, you should be on your toes, when it comes to imparting knowledge.
4) A grip on the language:
Most of these volunteer teaching programs essentially focus on English – and as a teacher, your main role would be to impart knowledge of basic grammar, and vocabulary, as well as help the kids to speak in English.
Needless to say, this will be an incredible learning journey for you as well. Join us today and be a part of something extraordinary – help shape the future of these children while gaining a unique and enriching experience abroad.
Here's a list of the best volunteer teaching programs that you can choose from: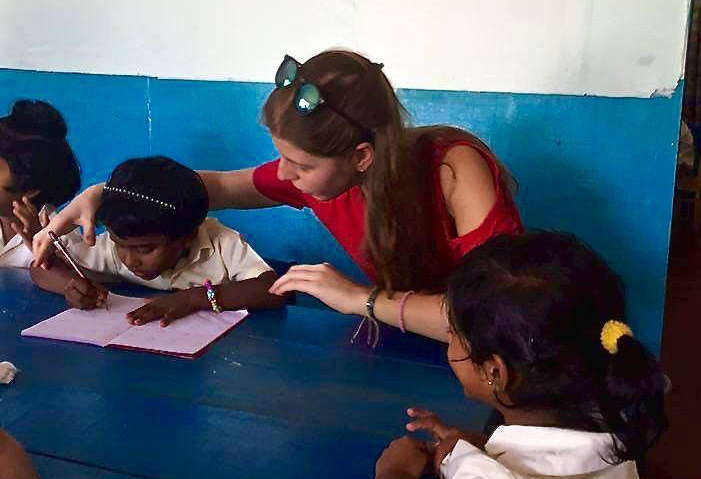 As a volunteer for the Teaching Program in Sri Lanka, you'll be working with underprivileged children (who are 6-12 years old) and helping them improve their English proficiency. You'll also get a chance to focus on the overall counseling of the students here so that they can dream of a better future and follow their passion in life. Also, you'll get to spend your days in the quaint beach town of Galle, and if you wish, you can also visit our Turtle Conservation Program during your free time.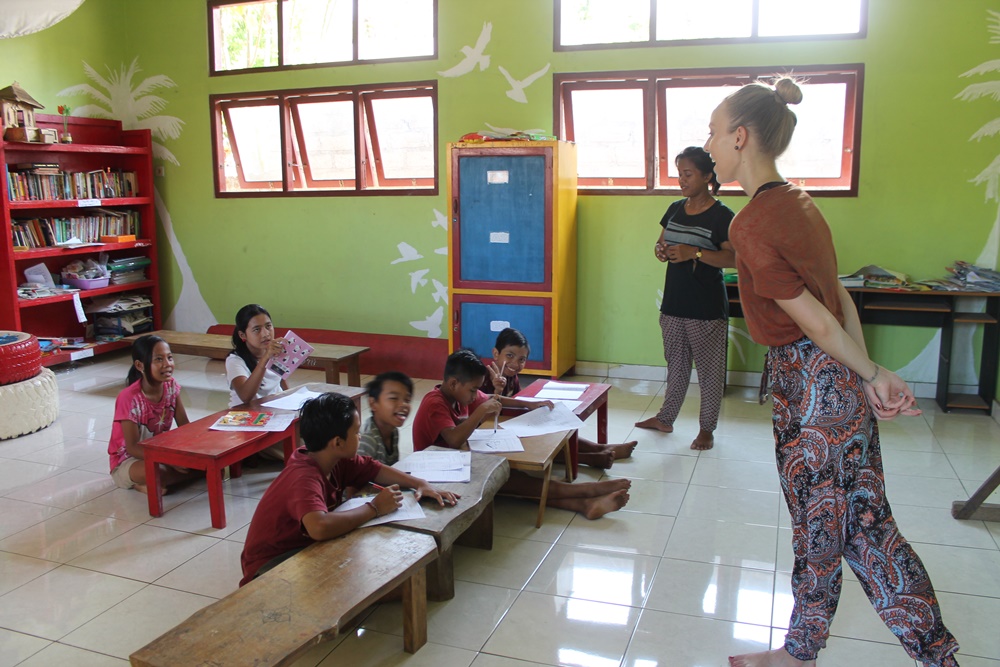 Bali, a beach lover's paradise, is home to the tranquil village of Tianyar in its northeastern corner. Nestled far from the urban chaos, this picturesque village has a bunch of Kindergartens that are understaffed. The children who attend these schools typically range in age from 3 to 5 years old, and at this tender age, they thrive with the gift of your special attention. As a teacher, you can sow the seed of knowledge in them, helping them learn the basic lessons of English and maths, as well as healthy habits for a good life.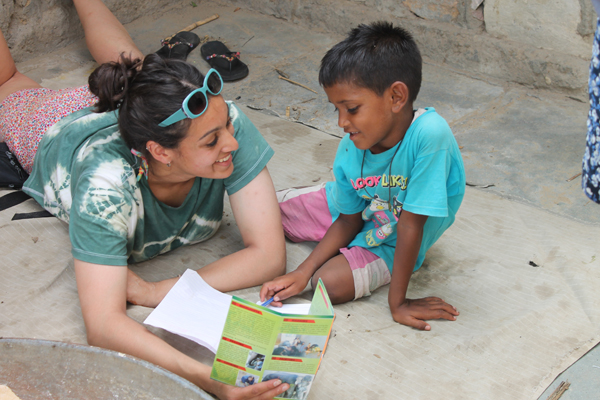 As a teacher in Jaipur, you'll be working mostly with underprivileged kids who live in the slums around the city. Their parents usually work as domestic helpers in the neighborhood, or in local shops, and are often not able to properly attend to the kids.
Hence, you'll be their mentor here, teaching them about good manners along with lessons in English and Maths. You can also engage them in extracurricular activities like badminton, basketball, or maybe origami classes.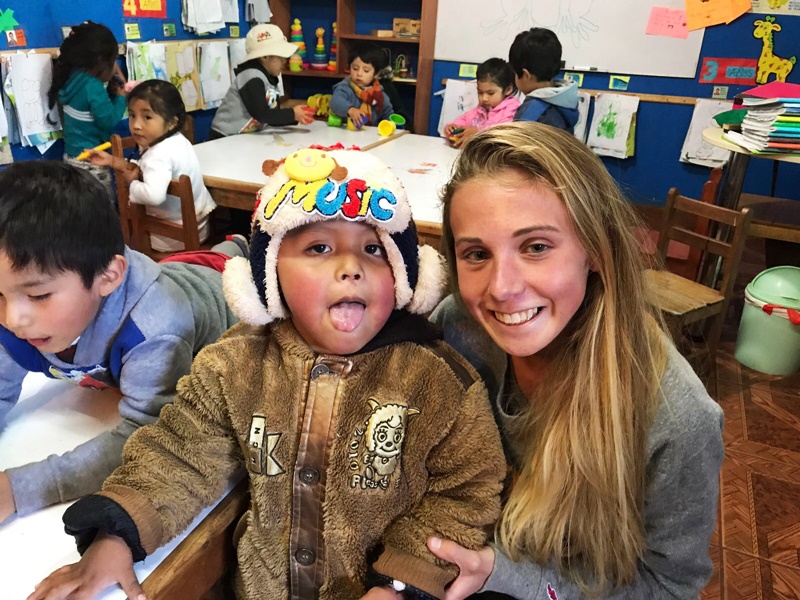 As a volunteer in Peru, your journey will take you to local schools in and around Cusco. Here, you'll get to offer invaluable teaching support to the dedicated faculty, ensuring that underprivileged children receive the education they deserve. Your role extends beyond traditional teaching; you'll be designing engaging activities that make learning a joyful experience for these young minds.
From overseeing daily homework assignments to distributing meals during break time, from organizing tomorrow's activities to maintaining a clean and vibrant classroom environment, your dedication will leave a lasting impact on these eager learners.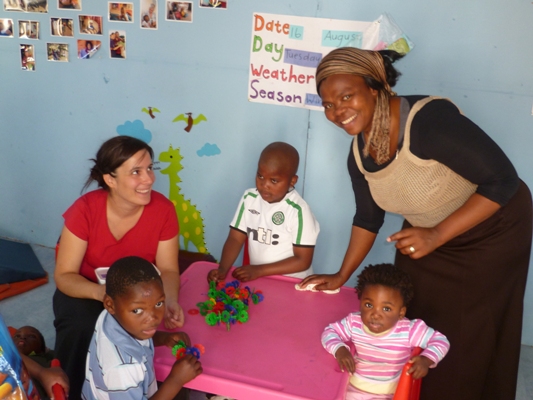 As a volunteer teacher in Cape Town, you will get to work in both government and private schools. You'll be working alongside the existing faculty, contributing to lectures, curriculum development, and fostering a vibrant and engaging atmosphere for the students.
It's important to note that the majority of these students come from underprivileged backgrounds. Beyond subjects like English and Mathematics, you'll have the opportunity to impart knowledge in history and geography, tailoring your teaching to meet the specific needs of the students. Your dedication will play a crucial role in providing quality education to these deserving young minds.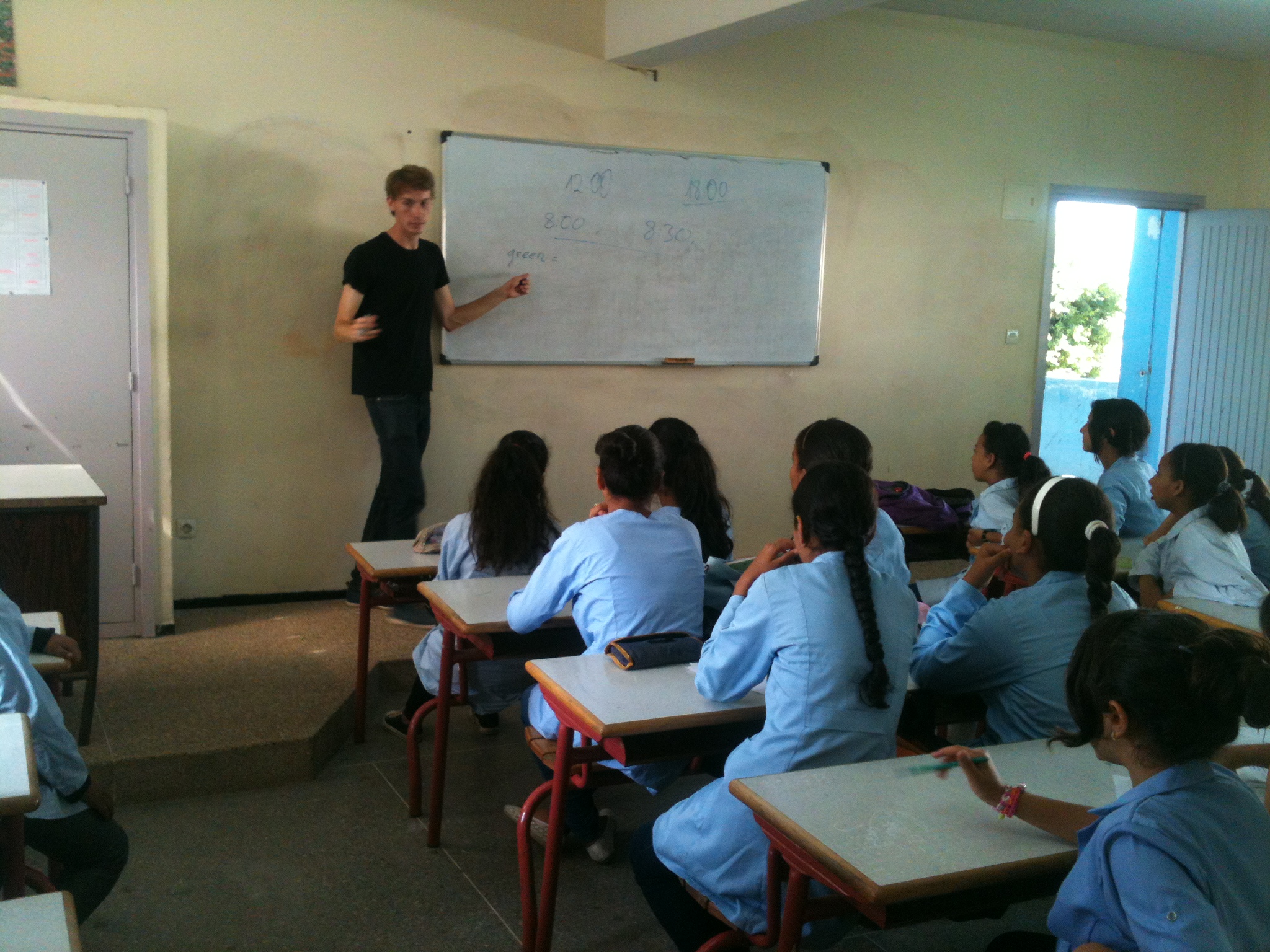 Being a volunteer, your role will be centered in local schools in Rabat, where you will impart your expertise in English or French to children hailing from economically disadvantaged families. These students, aged 10 to 16, possess basic to intermediate language skills.
Engaging in this program not only offers you insights into Morocco's education system but also enables you to make a significant impact on these young learners who are in dire need of quality education. Beyond language instruction, you have the flexibility to teach subjects like Mathematics, foster creativity through art and craft, and engage in various other enriching activities within these schools.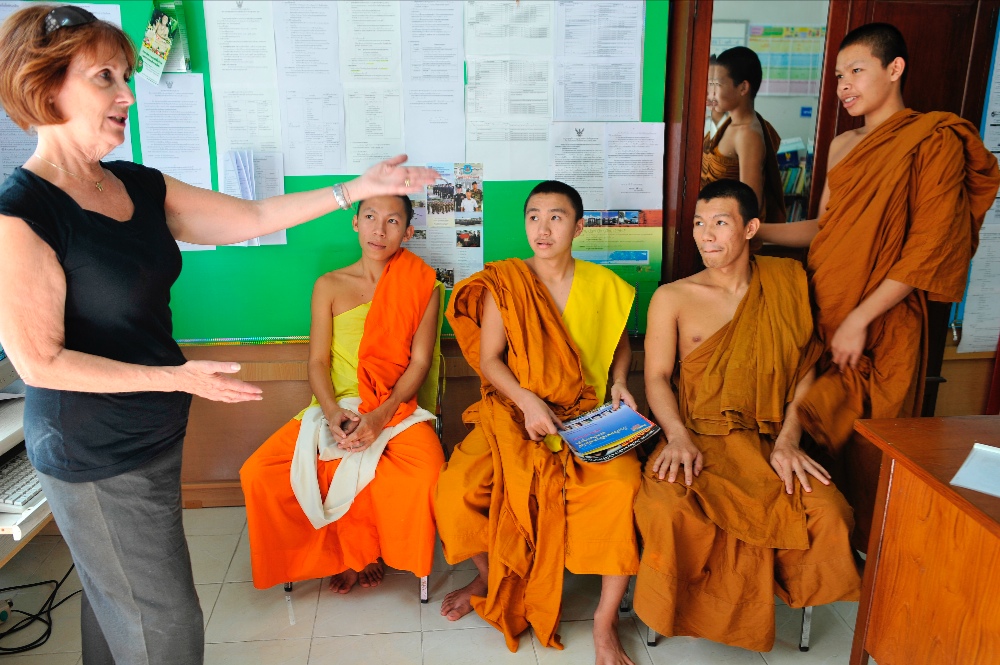 This is one of the most popular teaching programs, and it'll give you an incredible opportunity to explore a hidden gem in Thailand while spending adequate time with young monks. Sounds amazing, right? Well, as a volunteer, you'll be teaching English to these monks, and in return, they'll teach you valuable Buddhist lessons that will help you to be a more compassionate human being.
Our volunteer teaching abroad programs are available year-round, providing flexibility in start dates and program durations. You can commit as little as one week or extend your stay for up to six months. If you wish to know more about the volunteer teaching programs, drop us an email at [email protected] and our Program Advisors will get back to you.
About The Author